FEATURES
Cosmonauts Dial Down the Noise and Avoid the Nostalgia Trap
By Mariana Timony · September 05, 2016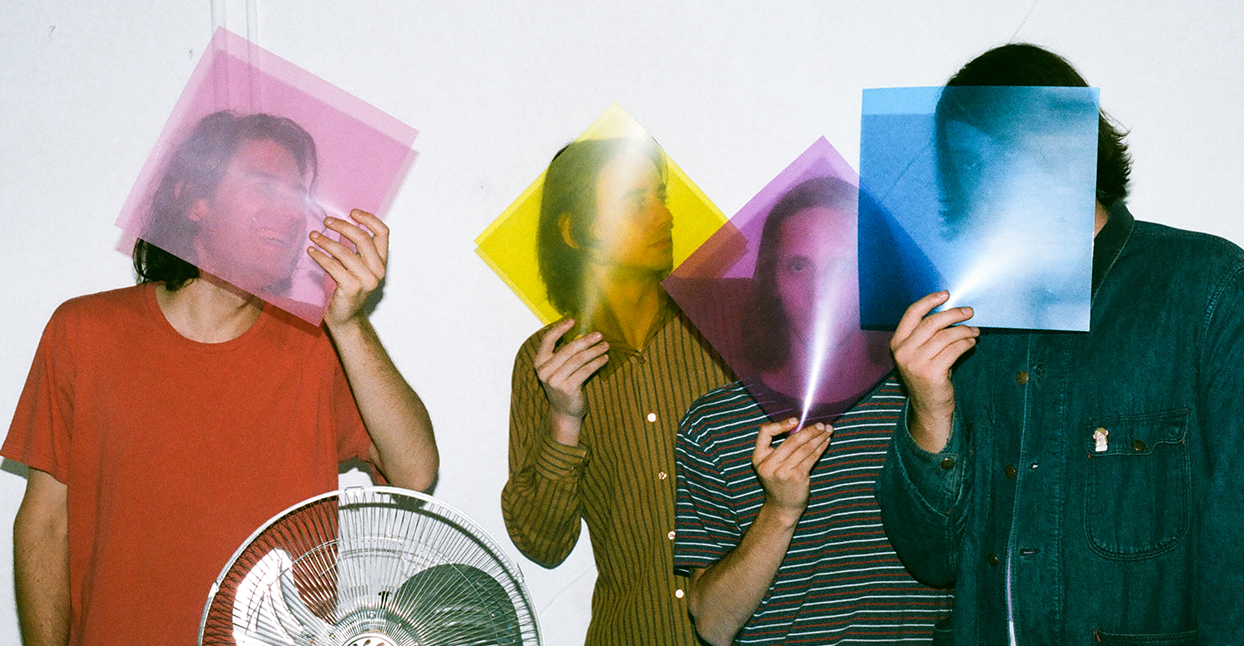 When I first met Alexander Ahmadi and Derek Cowart of Cosmonauts at a coffee shop in Fullerton, California, in 2011, they were barely old enough to drink, and fresh off the release of their self-titled debut LP on Permanent Records. I'd been smitten with the album from the first spin when, four songs into a solid but prototypical early 2010's psych-rock record, the band dropped a 7-minute, perfectly-formed shoegaze jam with the distinctly Californian title of "Yer So Rad."
It was apparent even then that Cosmonauts had a clear vision. They took their sound seriously, turning up their noses at effects pedals while simultaneously turning up their amps as far as they could go. They worshipped the drawn-out melodic drone of Spaceman 3 and The Jesus and Mary Chain, two bands whose influence was unabashedly apparent on the debut.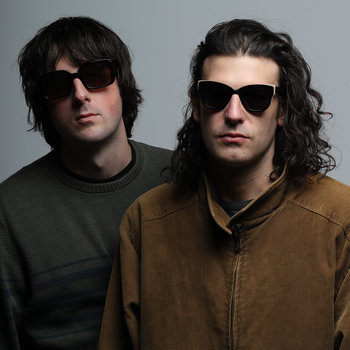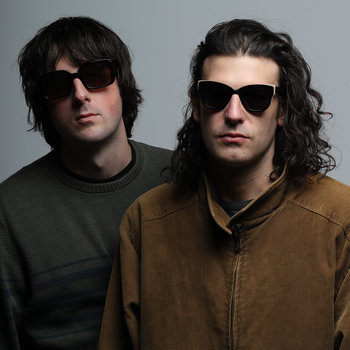 "A lot of those songs have no chord changes or even song structures,"said Ahmadi at the time. "But there's movement, and there's more sound than you realize. We're into doing that kind of stuff."
Flash-forward to 2016: The band, made up of Ahmadi and Cowart plus bassist James Sanderson III and drummer Mark Marones, is a week away from releasing their fourth album A-OK!. It's their first LP in 3 years, and is perhaps the prettiest record Cosmonauts have ever made. The vocals are clearer, the beats dancier, the tones janglier, and there's more diverse instrumentation than on records past (for one: they use pedals now).
We're sitting in Derek's living room in Los Angeles, drinking spirits and discussing the band's reaction to a booker who asked them to play a cover set at a Halloween show. "The person who was booking it was like, 'Yeah, you could do Jesus and Mary Chain or Spacemen 3?' And we were like, 'That sounds really not fun or cool for anyone. Everyone will hate that,'" remembers Cowart.
Instead, Cosmonauts played a perfect set to a sold-out crowd two nights in a row as The Clash. "There's actually a lot of Clash easter eggs in Cosmonaut releases," Cowart points out. "They're subtle enough that no one ever calls us out on them. Out of all of our influences, I don't think people have ever been like, 'Cosmonauts are cool, they've got a reggae thing going.'"
But Cosmonauts have always been a lot more than the sum of their parts. They have a preternatural ability to transpose their many musical influences into songs that capture the feel of an era rather than imitating an exact style. As a result, they've avoided the nostalgia trap that's doomed many of their contemporaries to "play four bands before the Black Angels at Austin Psych Fest."
While the band is still, and probably always will be, very much indebted to '80s and '90s British indie—Cowart gives Ahmadi a copy of Pills 'n' Thrills and Bellyaches as a birthday gift during our interview—with A-OK! they've written a record that sounds a lot less like other bands and a lot more like Cosmonauts. "If you hired four dudes and gave them our records and our entire history of touring and whatever poorly filmed YouTube films are available and you were like, 'Now write this band's next record,' I don't think they would've written this record." says Cowart.
The songs on A-OK! show a natural progression from the leaner sound of 2013's Persona Non Grata, fleshing out Cosmonauts' talent for bending noise into irresistible pop. They've dialed down the noise and started favoring subtle atmospheric shifts and sweetly melodic sections, which balance out the darker elements that have always underpinned their sound. The vocals are less affectless than before, giving A-OK! a sonic depth that's new for the band. The menacing creep of "Doom Generation" slowly ramps up the anxiety before plunging the listener into a well of reverberating guitar. On "Heavenspeak," Cosmonauts punctuate an undulating dance rock groove with a wash of white noise. Though (lots and lots of) guitars are still the anchor of Cosmonauts' sound, A-OK! has instrumental surprises aplenty: a synth burbling below swaths of reverb on "Shortwave Communication" (which also features honey sweet backing vocals courtesy of Shannon Lay of Los Angeles band Feels) or a Wurlitzer going toe-to-toe with the guitars on the buoyant "Good Lucky Blessing."
"Party at Sunday," the record's first single, is a languid, longform lullaby with a placid guitar lead that's as soothing as it is sad. The accompanying video, a flickering array of beautiful people moving through a softly-lit, pink-and-blue world with an extended shower make-out scene at the conclusion, has racked up 20,000 views on YouTube. In typical Cosmonauts fashion, despite its gorgeous imagery, the song itself is a complete bummer. The denouement: "I fell in love and I hated it."
"That's the point of A-OK!," explains Derek. "Depending on the context, that can be very sarcastic, too. So many people like partying and living their dream, which is great for them. But I never felt like a part of that, or like I wanted to be a part of that, and I've been around a lot of it. A lot of the record is just being observant, and not apologizing for the way you feel."
I ask Cowart how he feels people will interpret his lyrics, now that the band has started putting more importance on the vocals.
"I don't think people will even listen closely enough to care."
"He feels under-interpreted," quips Ahmadi.
The dynamic between Cowart and Ahmadi has always been the foundation of Cosmonauts' sound and the evolution of their musical partnership deepens with every new release. Though they've always sung in unison (but never harmony), they've increasingly started to employ call-and-response in their music, singing different things at the same time to each other and to the audience, balancing two opposing points of view within one song. While it's tempting to divide Cosmonauts' catalogue into "Alex songs" and "Derek songs," the band doesn't approach their songwriting in a bifurcated way.
"It's never the exact same percent of someone's song," says Alex. "It always varies how much someone has in mind before they bring it to the band. Sometimes things change, sometimes they don't change at all. I think that might be why Cosmonauts has been a band longer than a lot of bands."
"There are certain songs where they're really personal to you," Cowart says to Ahmadi. Ahmadi demurs, "I don't think there are any songs that we play where I feel like it's devoid of my character or your character."
There's a refreshing lack of ego in their interactions, and it's rare to find a band with two frontmen who are willing to sacrifice themselves in service of the music they make together. When I ask Alex and Derek if they'll always play together as Cosmonauts, neither of them hesitates—of course they will.
"If me and Alex write another thing together, what would be the point of calling it something else?" asks Cowart. "If William and Jim Reid put out another record together someday, why would they call it anything other than Jesus and Mary Chain?."
"It's always been fresh and fun," Agrees Ahmadi. "Everything's always different. It's never been a struggle for us to make it fresh."
—Mariana Timony