FEATURES
Comfort's Confrontational Noise Pop
By Tony Inglis · May 12, 2023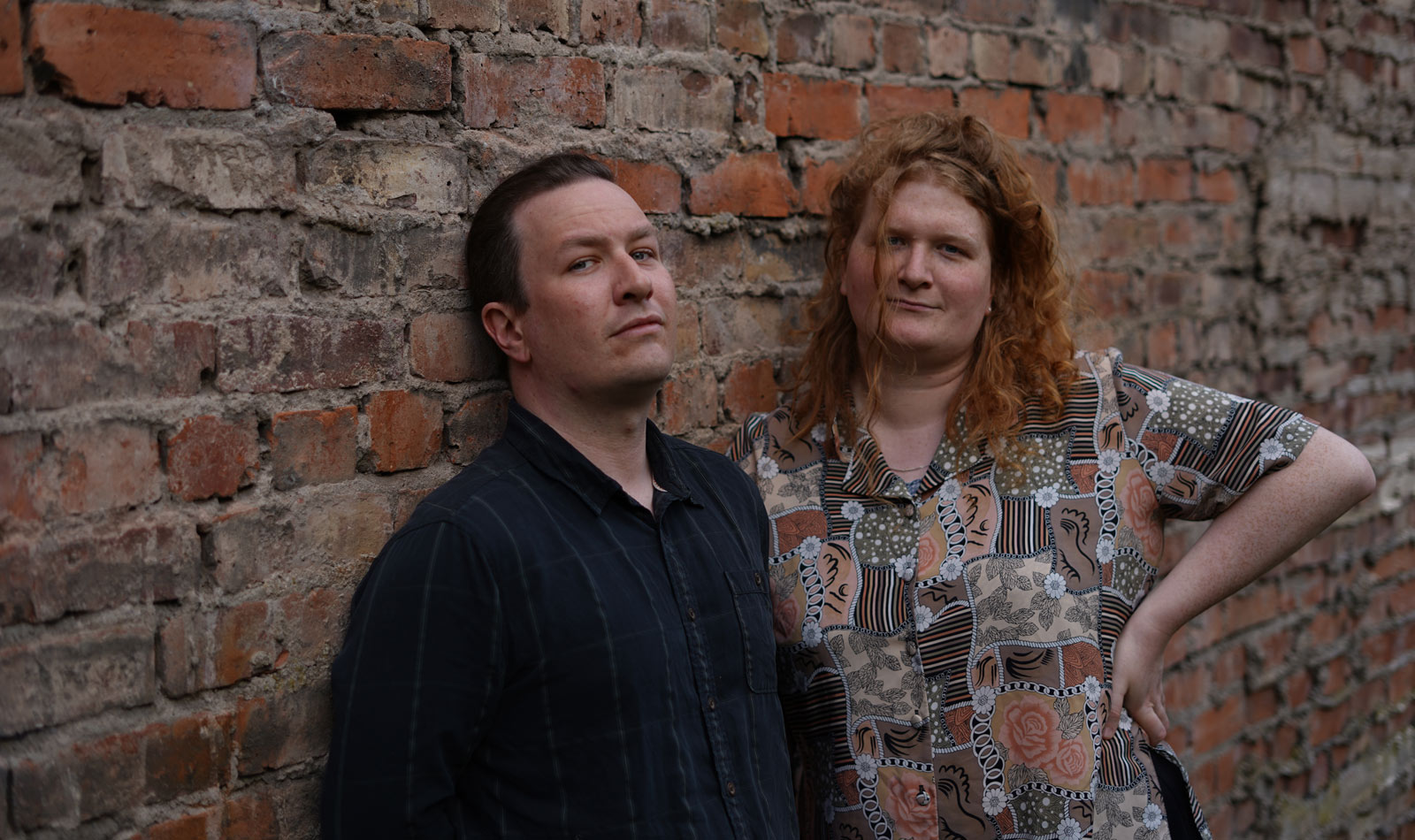 In Scotland, the rights of transgender people have become a political volleyball. The progressive Gender Recognition Bill—a bill that would make it easier for people to legally change gender and which passed overwhelmingly in the Scottish parliament—was blocked by the Westminster government despite its devolved power. Then, it became a focal issue in Scotland's recent leadership contest, sparking anti-trans protests and counter protests.
Natalie McGhee, who fronts Glasgow experimental pop duo Comfort with her brother Sean, wants to remind listeners about those actually affected by this legislation and the hubbub around it. "The negativity towards trans people is getting worse," she says. "But the anchor that is the queer community has become even stronger. There is an impetus to fight for the self-belief that we know we are in the right. That's the power we have over these right-wing movements. They're on their own. They're not a people united in love."
In Comfort, Natalie is speaking loudly and clearly. Her lyrics have always been tied to her experience as a trans woman. On new album What's Bad Enough?, Natalie releases invective against anti-trans lawmakers but also wider social decay: class discrimination, grindset, capitalism, desensitization, beauty standards, and how they intersect. 
"The title sums up the place it all came from," says Natalie. "In the UK, it's been years of negligence by the privileged and wealthy. They're committing war crimes against poor people. [The album] is written in the hope for more, because every day I wonder why we're not rioting in the streets. How much worse does it need to get for us to do something about it?"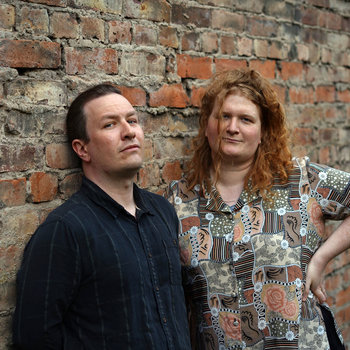 .
00:10 / 00:58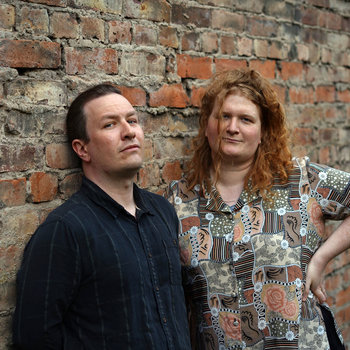 Merch for this release:
Vinyl LP
Making the record allowed Natalie to develop her craft as a writer and gain the confidence to approach the subject matter of, essentially, an ongoing humanitarian crisis within the context of her lived experience.
"The more we write, the more confident I get in expressing my perspective on the world and feeling like I have a right to do that," she says. "It's been liberating to approach it through my eyes as much as possible. All these things affect me, and I play a part in them. I just don't have an interest in self-righteousness in political music."
Natalie and Sean are emphatic about coming from working class stock. "It's our heritage and we're proud of it," says Sean. They moved from Aberdeen to become a band, honing a sound (and learning their instruments) while playing combustible live shows as part of Glasgow's supportive underground DIY scene.
Natalie's delivery runs in a tradition of confrontationally esoteric vocalists from Glasgow bands—a modern-day Sue Tompkins, backed by disconcerting and sparkling electronics and paired with Sean's propulsive live drums. The result is warped industrial hip-hop, at times drawing to mind Moor Mother's stream of consciousness addresses. At others, Natalie spits observations which recall the long tradition of braggadocio: "I've never had so much interest in what's between my legs/ But I don't blame them at all, I think I'm fit as well."
Working alongside producer Tony Doogan (Mogwai, Belle and Sebastian) teased out the siblings' "appreciation of the banger," as they put it—perhaps a contrast to their noisier, more abrasive work, though there's still plenty of that.
.
00:10 / 00:58
Merch for this release:
Vinyl LP
"Our belief in our ability is growing," explains Sean. "I'm not saying noise music can't be confident, but as we continue, we want to make pop. A lot of people are surprised by that, but we think what we do already is pop music." 
Spending time with Sean and Natalie reveals how their close sibling relationship is integral to their dynamic. "It's what allows us to push it into this unknown territory," observes Sean. "We have this mutual understanding we've shared throughout our entire lives. We allow each other space, to respect each other and love each other, which gives it that originality, or whatever you want to call it."
Natalie agrees: "I love doing this with him. Sean's not bending to the will of anyone else, so it encourages me to do that too."
Comfort's music shows the beauty in freedom while, in reality, trans people constantly have to litigate their identities in public. "I had a rough time and would have preferred to have been able to be less hard along the way, but it's just not how life was dealt," says Natalie. "That's the end goal for me: for terrified people who are trans or vulnerable in any way, that they can just be themselves."