FEATURES
Coldcut's Matt Black Talks Ninja Tune History & Collaborating with Adrian Sherwood
By Michaelangelo Matos · May 24, 2017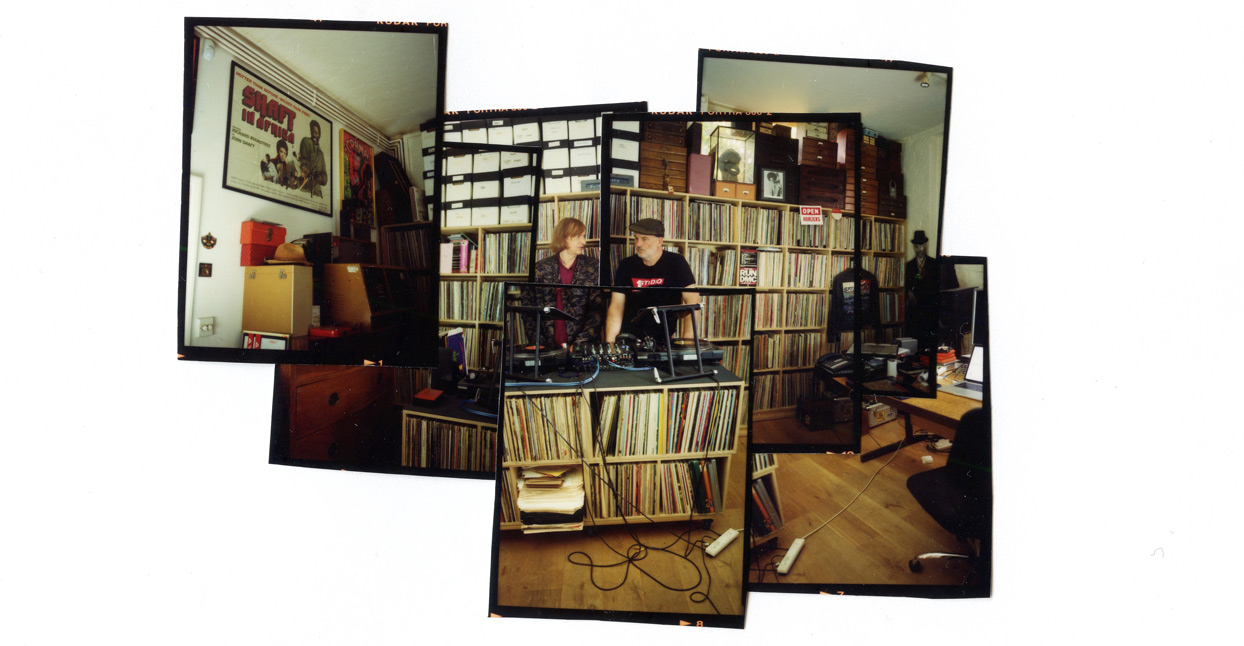 Because both Coldcut and Adrian Sherwood are native Londoners with a cosmopolitan taste for dance beats and crazy sonics, it's surprising that they haven't collaborated until now. Sherwood's plethora of credits, in particular the reggae/dub-rooted but gleefully far-afield music of his label On-U Sound was always a perfect match for Coldcut, the duo of Matt Black and Jonathan More. Those two got their start as renegade samplers, inspired by hip-hop cut-and-pasters like Double Dee and Steinski; they then began to curb their illegalities while still pursuing the most audacious sonic gimcrackery possible.
Far from habitual pirates, Coldcut instead became shrewd bankrollers of other artists' far-flung sonic fantasias. In 1990, they formed Ninja Tune, the label that has seen every kind of hip-hop variation under the sun, and then some. It's spun off sub-imprints like Ntone, Big Dada—and now, Ahead of Our Time, which is actually a revival of the duo's pre-Ninja Tune imprint. Ahead of Our Time is the imprint for Coldcut x On-U Sound's Outside the Echo Chamber, the flavorful fruit of the Sherwood collaborations.
We spoke with Coldcut's Matt Black about his history in music.
[For more with Matt Black, tune into the December 6 edition of the Bandcamp Weekly]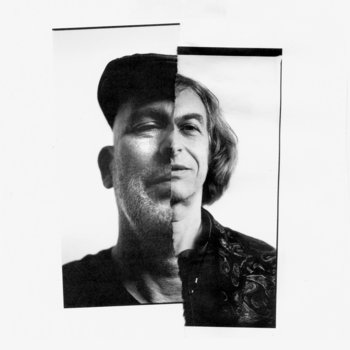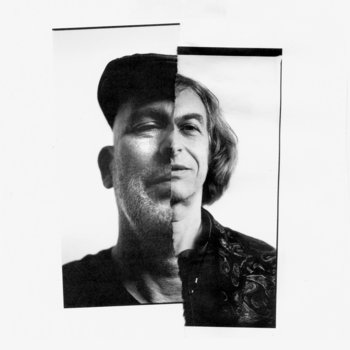 Merch for this release:
Vinyl LP, Compact Disc (CD)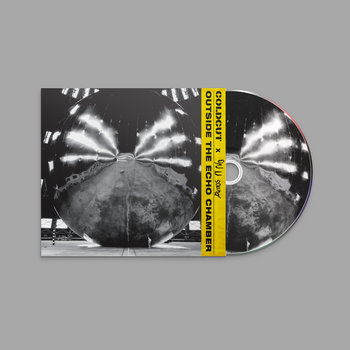 You must have been buying Adrian Sherwood albums from the off. Do you remember what the first one was?
The first release that I bought, I didn't even realize it was him: Medium Medium, 'Hungry, So Angry.' I was in New York for the first time, I think it was 1980. I went to the Mudd Club and saw those guys play, thought they were wicked, and then [I was] trying to get single, which hadn't come out, and about a year later I tracked it down and bought it. It was a good, funky white-boy punk tune. I only found out that Sherwood produced it when I met him and we started to work on the project. He gave me a CD, which I've got right here, called Sherwood at the Controls. And ["Hungry, So Angry"] on there, and I said, 'Wow, you produced this?' He's like, 'Yeah, in my earlier days.'
Actually, before that, I'd already bought Dub From Creation by Creation Rebel—that was a fantastic album, as well. He has fingers in so many pies it's unreal.
Whose idea was this collaboration?
It came from our guys at Ninja Tune, actually. There's a guy called Adrian Kemp, who's our head of A&R; I think it was his suggestion. We have quite a family relationship because Sherwood's managed by Beat Inc., and this guy Ray Hearn, he also handles Ninja Tune for Japan. He also handles Underworld and Brian Eno for Japan as well. He's sort of a main dude for Western electronic music in Japan, so there's quite a broad family. He's also very close with Warp Records, which I often think of as Ninja Tune's evil twin sister. They're a great label, obviously—been around as long as us.
Why is this album on Ahead of Our Time rather than Ninja Tune?
Jon and I've rebooted Ahead of Our Time, as it was our original label. You know, it's not been such an easy path. Having a family and having children isn't necessarily straightforward, and forming your own record label is a bit like having a family as well. Your kids grow up with their own ideas and go off and do their own thing and sometimes you're like, 'What the fuck?' We started Ninja Tune to release our own music. But it became a bigger thing, so we've got artists on Ninja who are bigger than 'Cut and sell more records than us. Hence, the label's developed its own agenda and strategy and identity. So Jon and I thought it would be good to have our own channel back again, so that we can release exactly what we want. Because records on Ninja Tune have to meet Ninja Tune's A&R criteria, and we don't necessarily fit into that.
Precisely how does Coldcut, the founders of Ninja Tune, not fit the criteria to release an album on Ninja Tune? 
That's a very good question. I might leave you to ask that to the A&R department. [Laughs] I don't want to go into great detail about it, but it's not quite like that. That's a too-extreme take on it. A more thing tactful and accurate take on it is that originally it was just Jon and me, and we were the daddies. And now we are a big family, and everyone's opinions in the family have to be taken into account. We don't run Ninja Tune like a fascist state. It's more like a co-op. And in that tribe, everyone's opinions are important.
If our funky avant-garde Coldcut thing was the only steering wheel for the label, we'd probably be out of business by now. As Pete says, 'Careful with the cash, crazy with the music.' I know Penny Rimbaud from Crass—I did an album with him a few years ago called Savage Utopia—and he said, 'How did you make it work as an independent label? When we tried we ended up losing money on every record we pressed.' Like everything in life, it's a balance.
Merch for this release:
Vinyl LP, Compact Disc (CD)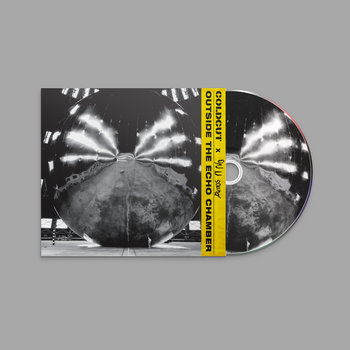 How do you think Ninja Tune has stayed in business all these years when so many other of your fellow labels didn't? 
I think we had a lot of good will and a lot of impetus from our original idea set that carried us forward. I think our instinct for business was good at the scale we were operating at. That scale initially was, press 500 records for 500 pounds and sell them round a few shops in London out of the back of Jon's car. I think without realizing it, we were operating on a kind of bespoke-audio-artifact level. As DJs, we understood the cachet in limited edition, import, illegal recordings, which were outside what a normal label could put out because of the use of samples. That worked very well for us at the beginning. There came a point where, as with a lot of things, you cannot necessarily scale things up by a thousand percent. That's a mistake made by a lot of Silicon Valley egos. It doesn't always work.
What we did was to get in Peter Quicke, whose family is in the organic cheese business, he enabled us to make the jump to a proper record label that could expand and grow as we've done to employing 60 people. I would never have dreamed that we'd get to that scale, really. A lot of labels, when they start off and have substantial success, the next thing is, 'OK, let's open an office in New York.' And that is phenomenally expensive undertaking. Unless you then quickly start making a lot of money, you find that doing that could just drain your business dry. So we didn't open the New York office, and when we did open a [North] American office, it was done in Montreal, a good place to do it. It's a great city. It's not so expensive, yet it's close to everywhere.
When you were selling 12"s from Jon's car, were you running into a lot of reggae and dub artists who were doing the same?
There were definitely connections like that. Our first record, 'Say Kids, What Time Is It?' was a DJ mix, basically. We knew that those records couldn't be released officially. So we got to find a kind of underground way to make it work. And we found Jah Tolley, who's a reggae and dub producer, and thought we'd probably have a better chance of getting someone to actually cut our records without reporting us.
We wanted to call the matrix catalog number DODGY1. And he said, 'No, don't call it that—that might get you into trouble.' So we settled on DG001. [We asked], 'Where do you think would be a good place to press this?' He said, 'Try Broadcrest in Acton.' And so we went to Broadcrest, which was a brilliantly Dickensian set-up with all these strange blokes in acid-stained clothing, bumbling around between the vast, arcane machines, bubbling vats of vinyl. It was a nice thick pressing.
We could see all the labels of the reggae stuff that they pressed, which were printed really badly, but we liked that, because it was in contrast to the corporate, slick look. Another thing that was key that we took from the reggae scene was the cutting of dubplates. Also, Music House in Finsbury Park, where reggae sound systems would go to get dubs cut on to acetate, so you'd have exclusive tracks for your sound. Some of our first tracks, when we wanted to try them out in the clubs, [we] cut a dubplate and give it to the DJ to play right then and there. So that was an idea very much from sound system culture.
There used to be a shop run by a friend of ours called Quaff Records in Finsbury Park. They were basically a reggae shop, but they sold soul records as well, and the rare groove scene was erupting. I remember going down to Pepe in Quaff Records, and he played me this funky track which was on Studio One. Funky reggae was sort of the perfect fit for the scene because it ticked all the boxes, really. I remember buying this track on Wednesday, sampling it the same day, making a track by Friday, taking it into broadcast by Saturday, and less than a week later, we had our first stack of vinyl of that track ready to go: 'That Greedy Beat.' We sold 3,000 of our own 12".
Merch for this release:
Vinyl LP, Compact Disc (CD)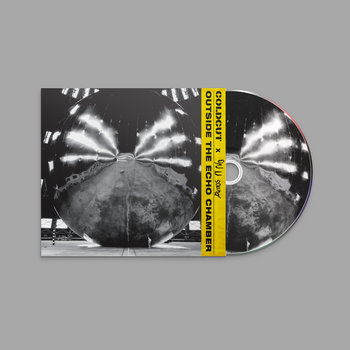 Did Adrian bring in Lee Perry? And did you already know him prior to this album?
We already knew him. But the thing is, everyone knows who Lee 'Scratch' Perry is because of his large thumbprint on the vinyl of history. When I met Scratch, and in meeting Sherwood as well, it's like we already know them because of the music. Obviously, one brings a lot of associations to it. 'Soul Fire'—I mean, what a track.
Glen Maxx got Lee 'Scratch' Perry to curate the Meltdown Festival, a big music festival at the South Bank. Each year they used to get someone different to curate it. Glen also assisted him with reaching out to different people who would make suitable guests. That was how our contact with Scratch came out, because Glen suggested we would be good people to have on the show. Scratch liked what he heard. I wanted to meet him, and I got on the Eurostar and went to his hotel in Brussels, set up a green screen, and interviewed him, and struck up an instant accord.
If you knew Adrian, in a sense, before working together, did you know what he might be doing when you handed him a particular piece of music to work on? 
Well, what we wanted from Sherwood was some stonking dub mixes. I think that dub, as a set of techniques and an aesthetic, is underused in electronic music. But we actually got more than we bargained for because he has this pool of musicians that he works with in Ramsgate. We found it was a benefit to work with him and his crew of musicians, including Skip McDonald, from the original Sugarhill [Records house band] and Tackhead, to add other musical elements to the tracks. I'm really happy with some of the musical contributions Adrian and his crew put down. For instance, this guy Ivan [Hussey], Celloman, played his cello on quite a few tracks and it gives another dimension to them.
Junior Reid is clearly a Coldcut favorite. When did you first meet?  
We'd done the track 'Stop This Crazy Thing' [together]. That was a follow up to 'Doctorin' the House.' Rather than make another house track we thought we'd make a go-go [one]—you know, Washington, D.C. go-go music. I can't remember who had the first idea to put Junior Reid on it, but that was when we first met him and he came in the studio and we crafted a track together. It could have been On-U [Sound, Sherwood's label]: 'Let's get a reggae vocalist and put them over a beat that they wouldn't normally deal with' was very much an On-U idea.
This album seems like a family affair.
For sure, yeah—and I think this is true of our audience as well. It's people who are real music lovers, who care about the history of music, its roots, its branches, its leaves, its flowers, its creepers, and are fascinated and passionate about the ecosystem that creates it.
—Michaelangelo Matos