FEATURES
With "Dessau" Codeine Returns to an Album They Abandoned
By Grayson Haver Currin · September 26, 2022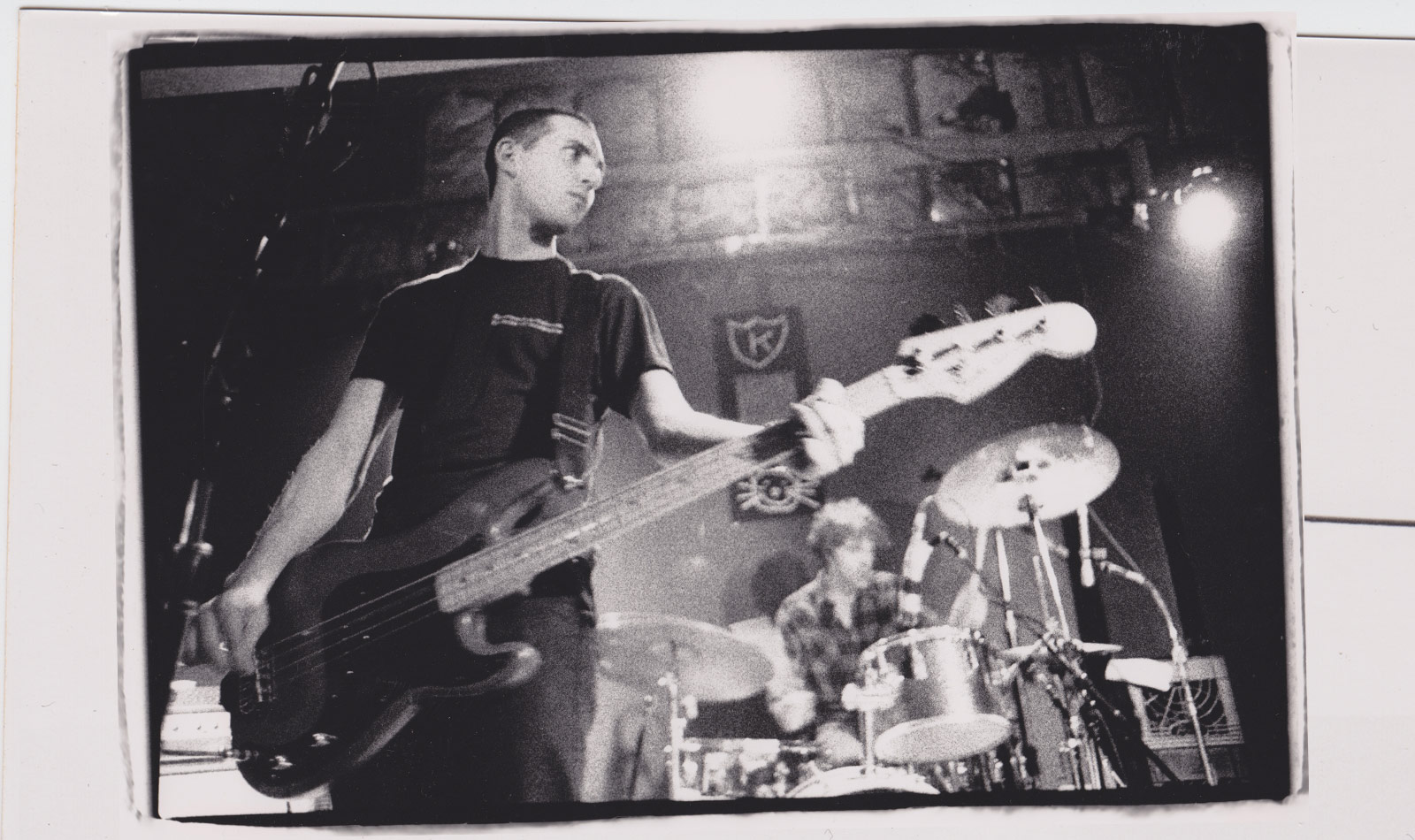 In the summer of 1992, Stephen Immerwahr's steely trio Codeine were making their second album at Harold Dessau Recording, a professional New York studio. To their surprise, that 1990 debut, Frigid Stars, had entered the broadening slipstream of American indie rock trickling not only out of major cities, but also from spots like Louisville, Chapel Hill, and Olympia.
These three mid-20s musicians from Oberlin College—singer and bassist Immerwahr, drummer Chris Brokaw, and guitarist John Engle—signed to Sub Pop and toured Europe with Bastro. Now that he knew what else was out there, Immerwahr wanted Codeine to be great.
"I saw people my age in bands that were getting popular, making a living—and that was totally new to me. I wasn't aware of other bands," Immerwahr says. "So I wanted to go higher, to get better. I had this growing ambition, not for the success of the band but for what the second album and our songs could be."
As they began recording, it felt like they'd reached that new level. They were well rehearsed, Brokaw remembers, having played several of these numbers live; he even tuned his drums for the first time on "Sea," the album's gripping and forlorn opener. Mike McMackin, the Oberlin friend who had cut Codeine's debut and found the studio, thought they sounded strong, too. But there was one vexing sound that paralyzed Immerwahr.
Merch for this release:
Vinyl LP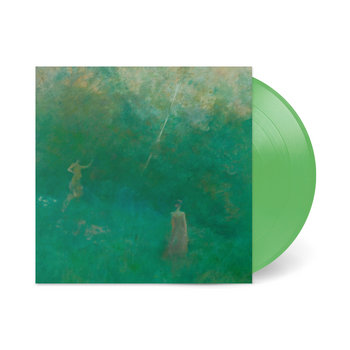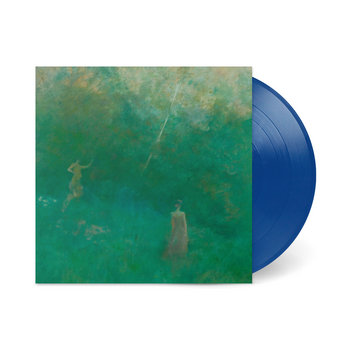 "They were these high-pitched, wobbly frequencies that sound like how you might imagine microwave towers," Immerwahr recalls. "It sounds like a mental problem, but I know the sounds were there. No one can convince me they weren't. It was too much for me."
Immerwahr began to spiral, finding fault in nearly every aspect of Codeine's performance. McMackin tried to suss out the audio problem, thinking Immerwahr might have simply been bothered by a mechanical sound in the control room, like tape moving across a head. That didn't work.
Neither Brokaw nor Engle detected the whinnying noise, so they wondered if Immerwahr was merely unhappy with his vocals, perhaps overburdened by his expectations for what Codeine could be. To wit: He only spotted the sound on his tracks, not the full-band mixes. "I remember thinking, 'Why can't we just take an afternoon and have Steve try doing the vocals again?'" Brokaw says. "We were working toward making a really fucking heavy new record, really beautiful and cool. But what I recall was Steve just saying, 'We're scrapping this.'"
For nearly 30 years, the session remained in that scrap heap. Codeine regrouped fast, finishing the six-song EP Barely Real by summer's end. It became something of their landmark, a charming and popular oddity between their debut and their finale, 1994's The White Birch. Brokaw bailed, however, before year's end, in part to focus on his Matador-signed band Come, but also because he was frustrated by burning through a Sub Pop advance only to discard a record he liked. This was, after all, the second session Codeine had abandoned in its brief life.
"I wanted so much for the band to be great, for the record to be great," says Immerwahr. "Wanting something really hard is not how you get it. I hadn't learned that yet."
However, those eight songs—some of which were reworked for Barely Real and The White Birch—were great when Codeine captured them that summer at Dessau Recording, when Immerwahr was sidelined by that sound. That's what Numero Group discovered when it sorted through Codeine's archives for a complete excavation of the band's catalog a decade ago. The label convinced the band to revisit the tapes and release the session at last as Dessau, named for the studio that once seemed a curse.
Merch for this release:
Vinyl LP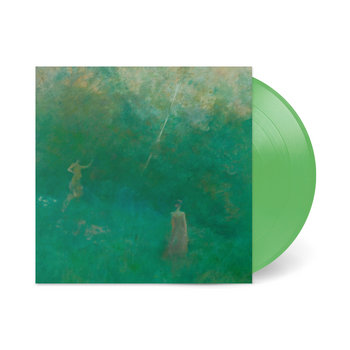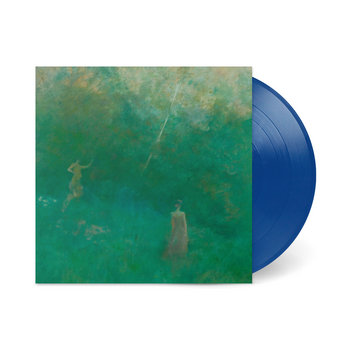 Dessau arguably stands as the best of Codeine's three albums, a perfect snapshot of the existential anxiety that can arrive in one's late 20s, when adolescence fades far into the rearview, but the future is closing in fast. Then in a happy relationship, Immerwahr seemed poised at the endless precipice of waiting for it all to unravel, to find out that he wasn't worthy of what he began to imagine for himself. Across the entire record, the trio managed a wondrous sense of restraint, with Brokaw's measured power and Englin's gnarled elegance perfectly framing Immerwahr's kind of rugged delicacy. A new version of "Sea" opened The White Birch, but it's not as supple as this first draft; another "Jr" made it to Barely Real, but this one arrives as a marvelous cascade.
"I wonder if there'll come a time when your hand won't fit in mine," Immerwahr sings haltingly at the start of the album's acoustic centerpiece, "I Wonder," a stunning ballad that didn't make it to the subsequent albums. Three decades later, the guarded insecurity still crackles on tape.
When so-called lost albums by familiar bands are found, revisionist history always calls out in ready temptation: Where would Codeine have gone had what is now Dessau been released in 1992 as The White Birch? Would Brokaw have stayed in the band? Would they have lasted longer? Codeine doesn't indulge in that speculation in 2022. Immerwahr just points out the difference medication has made in his life, and how he might have been more stable had he found it at the time. As for Brokaw, he thinks that, in the end, Codeine did what it meant to do.
"When we first started this band, Steve said to me, 'I don't really see this band lasting more than a year and a half, maybe two,'" Brokaw says. "He had something he wanted to do, something he wanted to say. He said it, then got out."
And for McMackin, who recorded every Codeine album despite this hiccup, it feels like a parable against self-doubt and self-censure for not letting your neuroses get in your way. He's not just talking about Immerwahr, either.
"I have never been absolutely thrilled with anything I have ever done, a huge self-critic," McMackin says, sighing. "But in this case, knowing there was no going back to try and 'fix' it, I was pretty happy with Dessau. The lens of the microscope gets blurry after 20 years."