FEATURES
Cléa Vincent: A Shining New Star in the French Pop Firmament
By Michal Wieczorek · November 15, 2016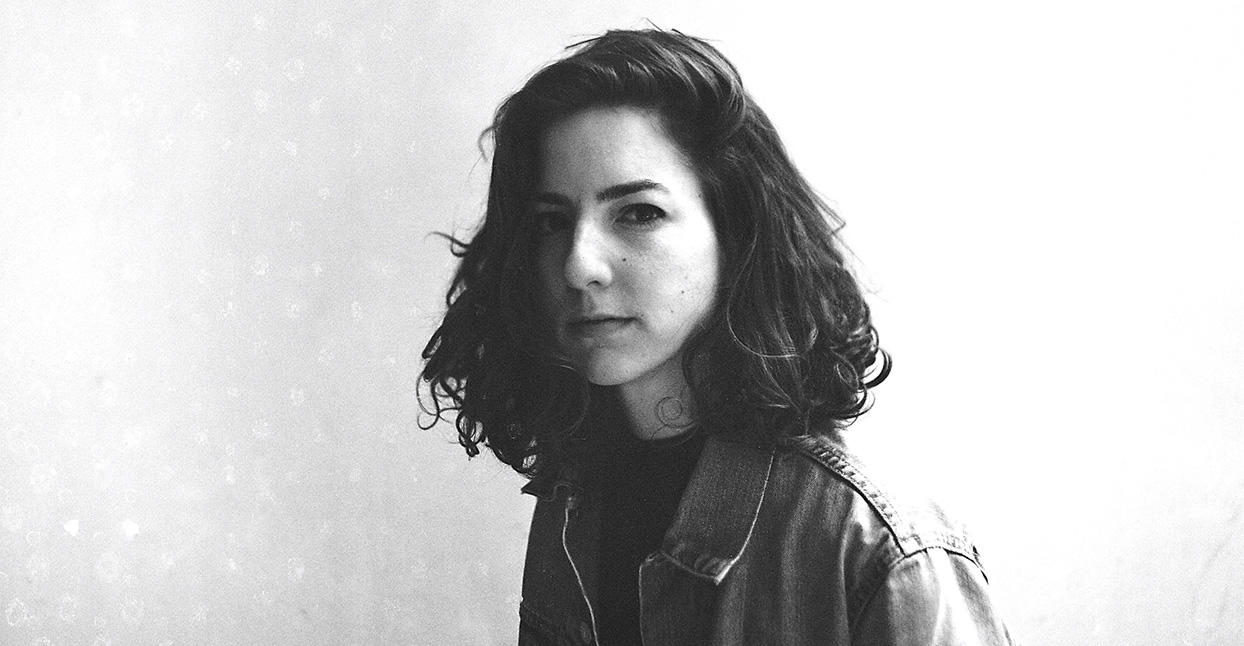 Singer-songwriter Cléa Vincent started writing original music out of boredom. "I studied economy in Paris, but I wasn't a very good student, so I had to repeat a year," she says. Facing half a year of doing nothing, Vincent turned to her foundation, music: "It was the only thing that kept me alive in that time."
Merch for this release:
Compact Disc (CD), Vinyl LP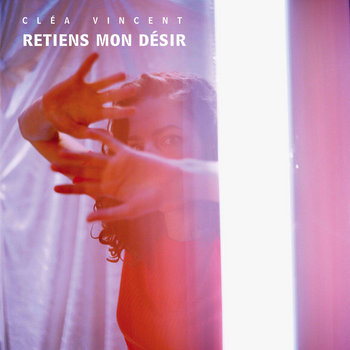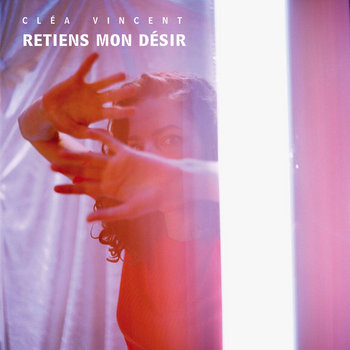 She'd begun her musical training on piano when she was young, at a classical conservatory, but quickly switched to enroll at Arpej, Paris' famed jazz school, where she learned both the technique and approach—jazz modes, improvisation, collaboration—that inform her entire body of work. When she first started writing originals in her time off from other studies, she would perform at open mic nights at a local club, Pinone, where she found a welcoming stage, audience and community. Continuing her economics pursuits quickly became an afterthought. "I was performing there each Sunday," she recalls. "From that moment, I've felt that working on music is what I want to do in my life, and musicians are the people I want to live and work with."
With professional chops and a breezy songwriting style that recalls the swing and charm of French pop's yé-yé heyday, it wasn't long before Vincent drew a good amount of buzz, enough to win her interest from a major label. She signed a contract with Polydor and prepared to release her first album, Happée Coulée—but the major label business can be awfully capricious. With promo copies already pressed and the album set with a release date, internal restructuring struck. "The guy who signed a contract with me got fired from the label," she says, "and [then] the new boss fired me." Now, the only trace of Vincent's presence at Polydor is a promotional video for "Le retour de l'homme," made shortly before her abrupt departure. Vincent admits that the song doesn't sound the way she wanted, and that her getting the boot was ultimately a blessing in disguise: "When I was recording Happée Coulée, I was scared of the guys I was working with and I couldn't express myself properly," she says. "Those versions are cold and sterile."
Vincent found a much more welcoming home at Midnight Special Records, the Paris-based indie label run by Victor Peynichou. Midnight Special also operates a small studio (located in an apartment), where Vincent re-recorded some songs from Happée Coulée, added some covers and remixes, and released it all as two EPs, Non Mais Oui 1 & 2. The songs have a different feel than that sterile version of "Le retour de l'homme," transformed by their re-recording into the warm and organic lo-fi pop Vincent had initially envisioned.
Merch for this release:
Compact Disc (CD), Vinyl LP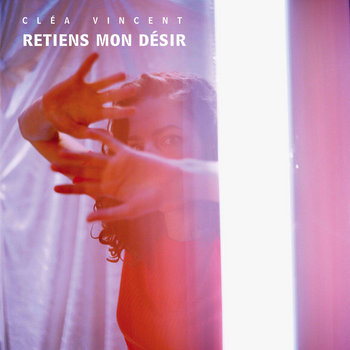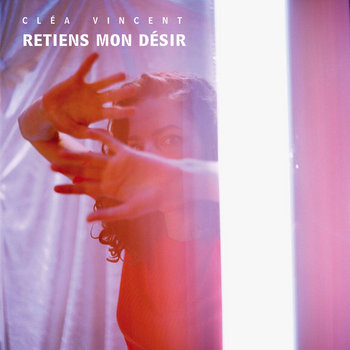 Vincent finds inspiration for her music in a lot of different places: current American acts like Ariel Pink and Mac deMarco, French new wave (the music from the '80s, not the films from the '50s and '60s), early '90s Europop and vintage French chanson (like Edith Piaf and Jacques Brel). The covers on Non Mais Oui 1 & 2 are playful homages to two of these sources: there's a cover of Ace of Base's "All That She Wants" and "Seul sous la lune," a cover of a 2011 single by Daniel Darc of French new wavers Taxi Girl, who died of a heroin overdose in 2013. "'All That She Wants' is a 90's classic!" she says. "I love its musical hooks. We did it more like a hip-hop/R&B song than '90s reggae [pop] from Sweden. [My] lyrics don't mean anything for English or American people, so it was fun to cover a pure Euro song, echoing our teenage years. For the Daniel Darc cover, I thought it was cool to have a man sing, and [especially] to do it as a duet with Baptiste W. Hamon. We're both fans of [Darc's] poetry and of the man he used to be."
The recently released Retiens Mon Désir, Vincent's first LP, also contains a few reworked songs from the Happée Coulée days that didn't make it on to Non Mais Oui 1 & 2. Vincent's favorite track is "Prends ton sac," which she calls "the most intimate and [distinct] song on the album." The lyrics are full of the longing and frustration of a long-distance love affair.
Though she loves American pop and has written in English, Vincent prefers singing in French, even though she knows it's not a popular choice—even with fellow French musicians. "Not only I was the only girl at [the club] Pinone, as well as the only person playing piano, I was also the only person singing in French," she says. "For me, it was easier than writing in English. But I understand that some musicians prefer English. The melodies in pop in general are very Anglo-Saxon. My melodies are more French in their nature, so French words fit better there. In Anglo-Saxon songs you have very long notes, and I don't do that. In short notes, it's easier to fit French words." It's also easier for her to express her feelings in her native language.
Now that she's got the control over her musical direction she's always wanted, Vincent has been able to branch out to other projects, too. In addition to appearing on tracks from other Midnight Special Records artists, and a pop ensemble called Cléa et les Coquillages, she also plays piano in a jazz collective with friends, A La Mode. Then there's the punk'n'roll group called Les Chansons De Ma Tante (Songs Of My Aunt). The "tante" in question is drummer Kim Gianni's aunt Joyce, who penned the songs the group covers on their first EP. That's not all of their repertoire, either; Vincent and Kim Gianni write originals together, and they've also done a guitar-driven cover of "Retiens mon désir." "I need to work with different people," Vincent says. "I don't want to enclose myself. People are my inspiration; I couldn't play in just one band."
Merch for this release:
Compact Disc (CD), Vinyl LP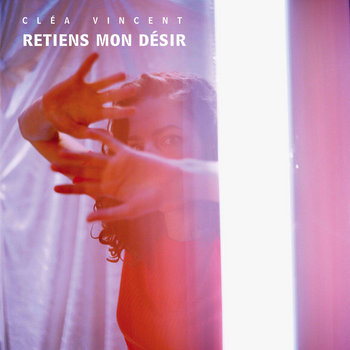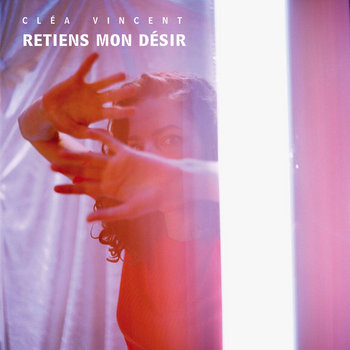 Indeed, Vincent's renewed love for music is burning as bright as ever these days, and she's excited to explore new venues as she continues touring Europe in support of Retiens Mon Désir. "I love playing music everywhere," she enthuses. "Be it a big club, a small cafe, a roof, outside, inside, everywhere. I love to discover new places. Music relaxes me, even when I feel very uptight—when I start singing, it all goes away, and I feel like I'm in paradise."
—Michal Wieczorek