FEATURES
Clay Parker and Jodi James Raise Money for Flood Victims Through Song
By Amanda Wicks · August 31, 2016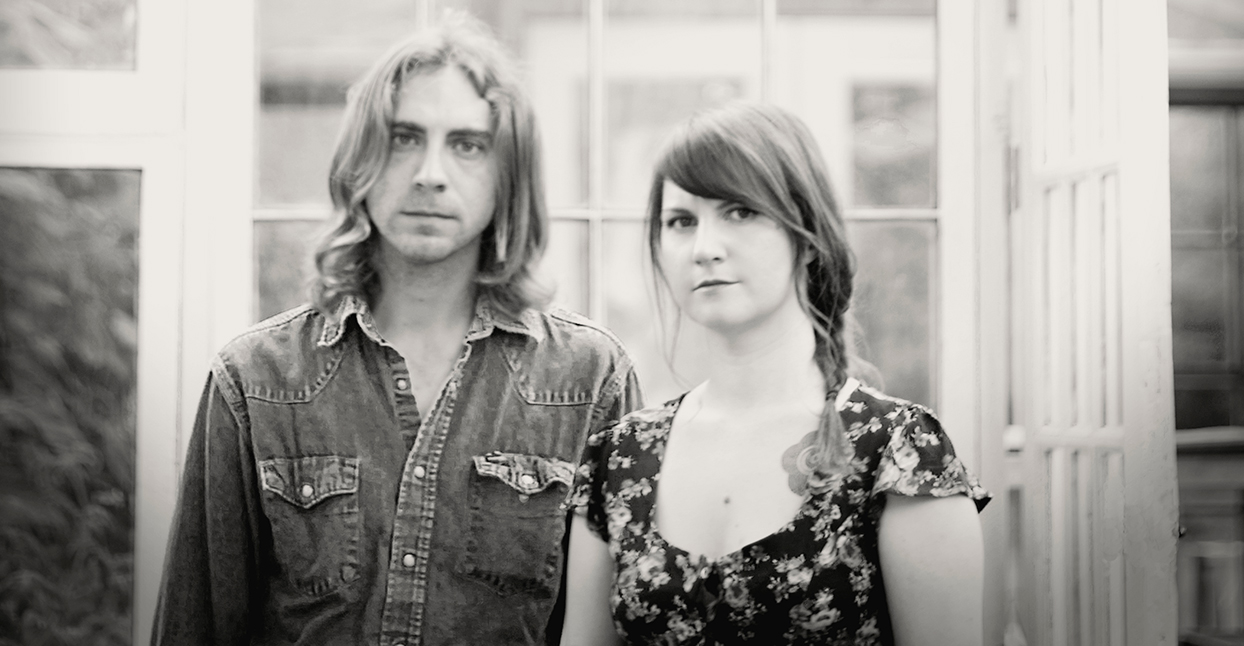 Following a natural disaster, music may not proffer the hammer and nails needed to begin the rebuilding process, but it can offer something that's almost as important. As Baton Rouge-based singer songwriters Clay Parker and Jodi James hunkered down in Baton Rouge during the historic storm that would become the worst U.S. disaster since Hurricane Sandy in 2012, they knew they wanted to do something to help their neighbors and their friends—friends like Jade Amber, the photographer who took their publicity stills, whose family had lost their home.
But what exactly? The duo set about writing "On the Water," recording their original folk tune on a four-track tape machine before digitizing it to share on Bandcamp in order to raise money to help those impacted by the flood. With Parker's and James' low, mournful harmonies sung over a lead banjo, "On the Water" offers up a hopeful prayer, and has so far raised over $500. All of the money the track earns will go towards the Louisiana United Way Flood Fund.
.
00:10 / 00:58
How quickly did the song arrive?
Clay Parker: I called [fellow singer-songwriter] Ryan Harris, to see if they were flooding over there. He mentioned that he was messing around with a song, and so we just kind of got to messing around with that song over here. I'd been playing banjo for a few minutes, and it came together real quick. It's one of those folk songs about a disaster, and it just kind of came out. We got it to where we could sing it well, and where we could actually record and do it quick enough. We don't have a whole lot to give, but we thought if we could do something to raise money, then maybe that would be our best way of helping out.
Jodi James: We thought also that we had so many people on our email list, because we travel a whole lot around the country, so we had a way to reach out to people that weren't local and that didn't really know what was going on. Everybody who lives here, they don't really have much to give because everybody is helping themselves and families and friends. So if we could reach out to other people and get the word out that way, we thought that would be a good way to do it.
Parker: Our two biggest contributors were someone out in California, and someone out in north Alabama.
You both primarily play guitar. Why did the banjo end up being the lead instrument?
Parker: At the time when we were writing the song, I'd been playing banjo for a little while, kind of like the clawhammer style thing. It felt fitting to write a folk song like that on the banjo. No real particular reason.
James: I think the tone of it fit the mood and the way we were feeling, watching all this devastation around us while trying to figure out to do. We were in this place where we were just kind of sitting around. It's not like we could think of anything else.
The line that arises throughout the song, and which you also end on, is "May the sun come and shine upon my soul." It sounds like more of a prayer than an assertion of things eventually getting better. Why pose it that way?
Parker: We wrote the song on Saturday night, and we kind of assumed that everything would be over with the next morning. The feeling was, 'Ok, tomorrow's gonna be clearer, and the devastation will have run its course.' But it didn't turn out that way.
Listening to the song feels like looking at photographs from an early 20th century flood rather than an early 21st century flood. Where did you look for inspiration?
Parker: The opening lyric, 'God moves on the water' was taken from an old folk song written about the Titanic. That was kind of the phrase used in several songs about the Titanic, so that's where that beginning thing came from. There is one by Blind Willie Johnson, I think it is called 'God Moves on the Water.' There are others.
Besides this song, several other local musicians have been playing at the local shelters and trying to lift people's spirits through song. It seems like the important things come down to supplies, donations, etc. But we really shouldn't overlook music, and the community it fosters, when figuring out the practicalities of recovering from a disaster. Why do you think it helps?
Parker: It's how people have coped with things since the beginning of time. We just have this small peek into that window, since recorded music is only as old as the 1920s. The songs that are most important to [Jodi and I] are stories about people who have endured or not endured natural forces.
James: It's been passed down and carried on. There's always some sort of solace, I guess, being able to rejoice and sing out loud.
— Amanda Wicks