FEATURES
Claude Speeed Pushes the Limits of "Infinity"
By Jake Hulyer · August 18, 2017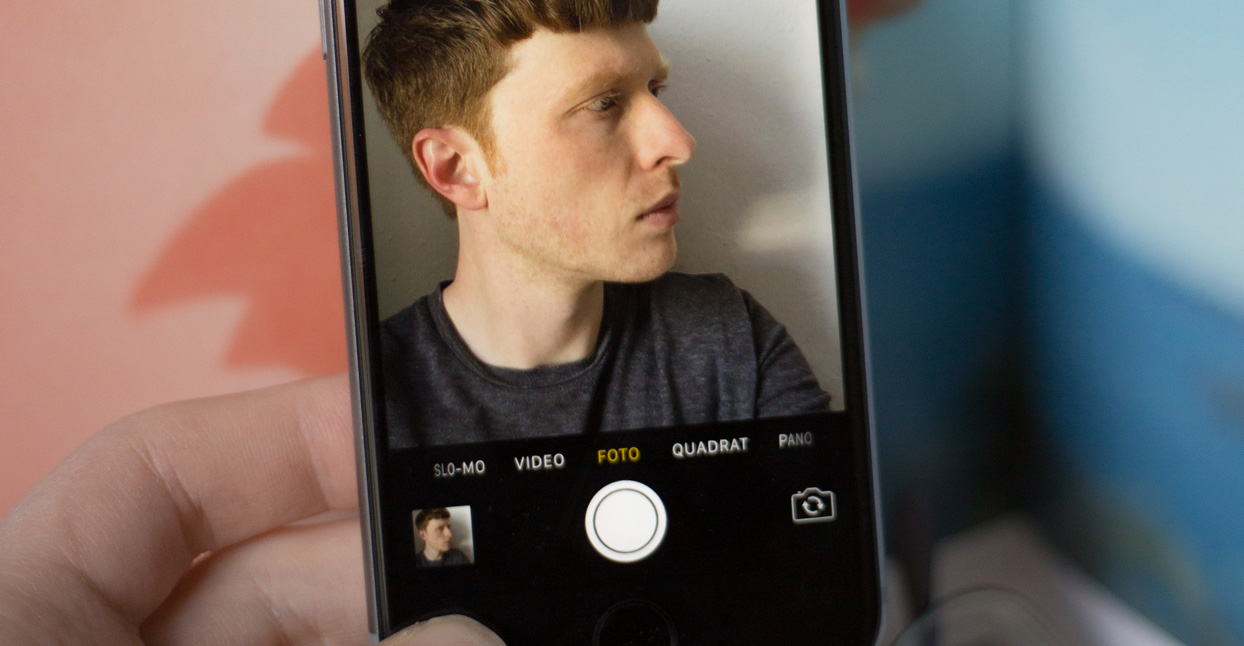 Electronic music has always contained both the artists with the "Big, Important Ideas" and the jokers. For every bold, transcendent musical manifesto declaring a new path toward enlightenment, there's an irony-drenched prankster shelling out sharp-humored, eye-popping bangers. For every Burial, there's an Aphex Twin: there are serious-minded introspections best-matched with muted colors, and there are weird, addictive creations perfectly-suited to irreverent personas. However, recent criticisms of (so-called) lo-fi house producers, owing—in part—to their tendency to use goofy names like DJ Seinfeld and Ross From Friends, suggests that there's a tension underlying where you choose to fall on that spectrum.
Discussing the intentions behind Infinity Ultra, the second album from Claude Speeed, aka Stuart Turner, it seems that Turner's attuned to those tensions. The memory stick chosen to adorn the album cover suggests that, despite the LP's soaring synth vistas, it's not intended to be taken too seriously. Indeed, as Turner says of the title, "I don't know if I made it up or where it came from, but I came across this phrase and I just loved how ridiculous it was." As to the memory stick, he explains how he was drawn to its ambiguity, hinting at both the innocuous and the grandiose: "I think you can see it as being the 2001 monolith, or you can see it as being a wee piece of blue plastic that you put in your pocket that's got photos on it."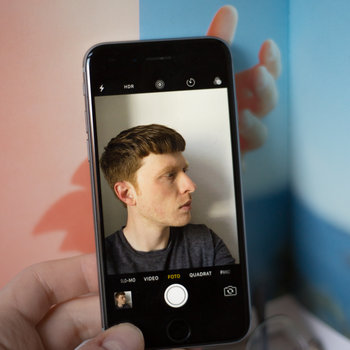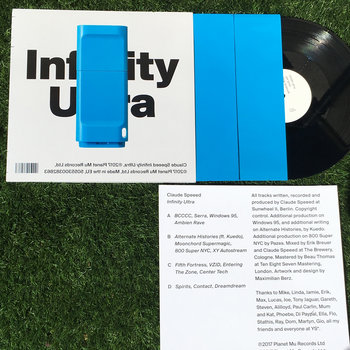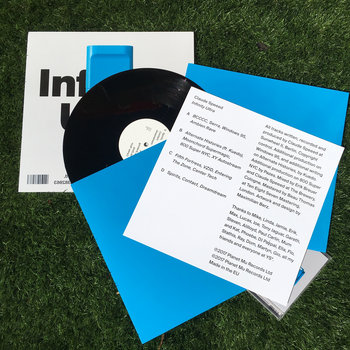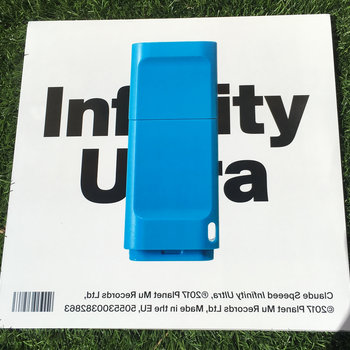 .
00:10 / 00:58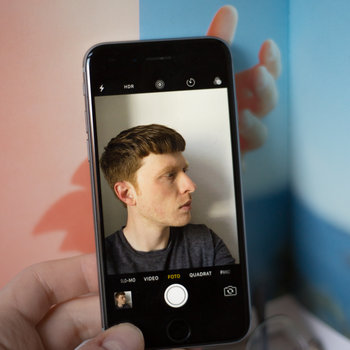 Merch for this release:
Vinyl LP, Compact Disc (CD)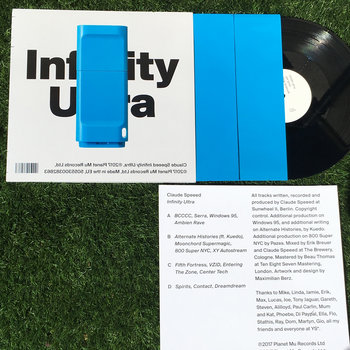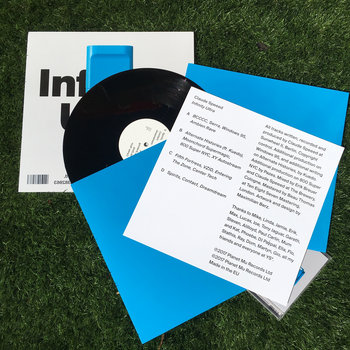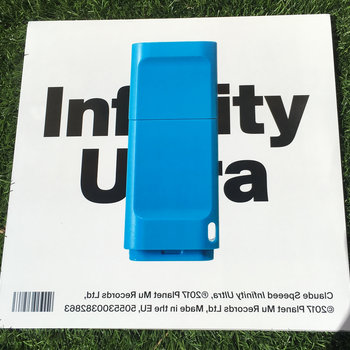 Originally from Scotland, now based in Berlin, Turner started out in the post-rock-influenced outfit American Men. In his words, "basically a math rock band with synthesizers instead of guitars," it was the product of schoolings in the world of loud, choppy guitar music. His softer-sided solo moniker (which borrows from the name of a Grand Theft Auto character), debuted with a 2012 remix of Kuedo's "Work, Live & Sleep in Collapsing Space." His first album, My Skeleton, then found a home on Scottish vanguards LuckyMe Records. Shifting to Planet Mu for his 2015 Sun Czar Temple EP, this new album continues his relationship with that 20-years-strong giant of electronic music.
On Infinity Ultra, he embraces big contrasts more than ever before. Where the serene drift of Sun Czar Temple was punctured by occasional ripples of distortion, this album pushes those two modes further apart. Poised between these two extremes, it sees luscious-sounding, crystal clear synths pitted against gnarled, caustic noise. In "VZJD," squealing feedback enters conversation with a simple, chimed melody. In "Moonchord Supermagic," there are melancholic, Boards of Canada-esque synths suddenly subsumed by bracing white noise. Using noise in carefully sequenced, well-placed blasts, Turner lifts the whole thing up into something more intense: the effect is like a rough-bristled, wide-eyed awakening.
As with the title, it seems his interest in making abrasive sounds comes from a playful kind of nerdiness. "I think sometimes people mistake noise, as a genre, for being either super angry or po-faced, or being too earnest, too arty in some way," he says. "Which completely omits the most important part about that kind of music, for me, which is that it's super fun to make it." Likewise, he says the legacy of early-'80s, synth-wielding prog—which, undoubtedly, shines through in tracks like "Spirits"—is its willingness to be unexpected. "By doing something ridiculous, and being willing to take the flak for that ridiculous thing," he argues, "you can access something more and something different."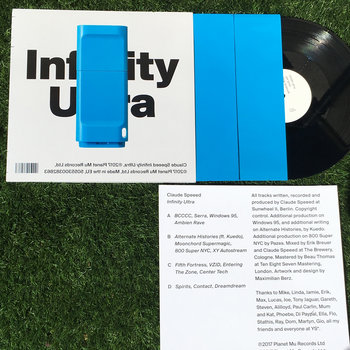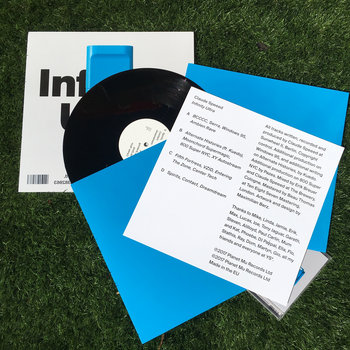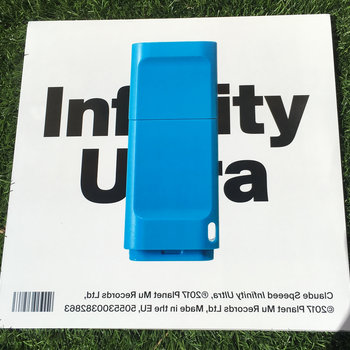 .
00:10 / 00:58
Merch for this release:
Vinyl LP, Compact Disc (CD)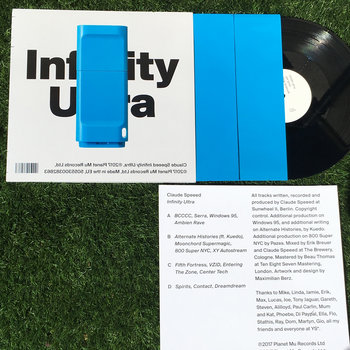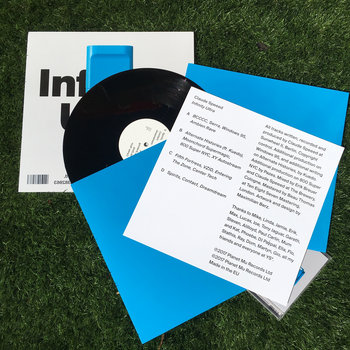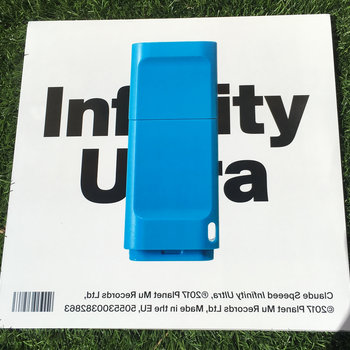 However, that's not to say that Turner didn't harbor serious ambitions for the record. "I've been working on this record forever, to be honest," he laughs. "I started writing it in 2012 and then just had problems working out what I wanted it to be." With a span of five or six years between the first and last tracks being written, it was only last year that he started to see how the pieces might fit together. Accumulating over 120 tracks in that time, it meant whittling it down to 50 himself, then enlisting the help of fellow Planet Mu signee Kuedo—who also works on A&R for the label— to slim those down into a final cut.
Rather than a lack of material holding him back, then, it was his particular aims for the album which held him up. From anxieties over "Silicon Valley futures," to an ill-defined sense of '60s-esque spirituality, his concept was as strongly felt as it was amorphous. "It's very difficult for me to come up with any words that really describe it," he says. "It's like a lot of different elements that loosely hang together, or spin 'round the same sort of fulcrum." And, he makes clear, it was about delivering a final artistic statement: "The intent was to fill in all of the blanks or to complete a picture in some way. Because Claude Speeed's not me, it's the name of a project," he says. "This record was always meant to be the thing to define it."
—Jake Hulyer