FEATURES
Chronophage's Sophisticated Approach to DIY Punk
By Leah B. Levinson · June 07, 2022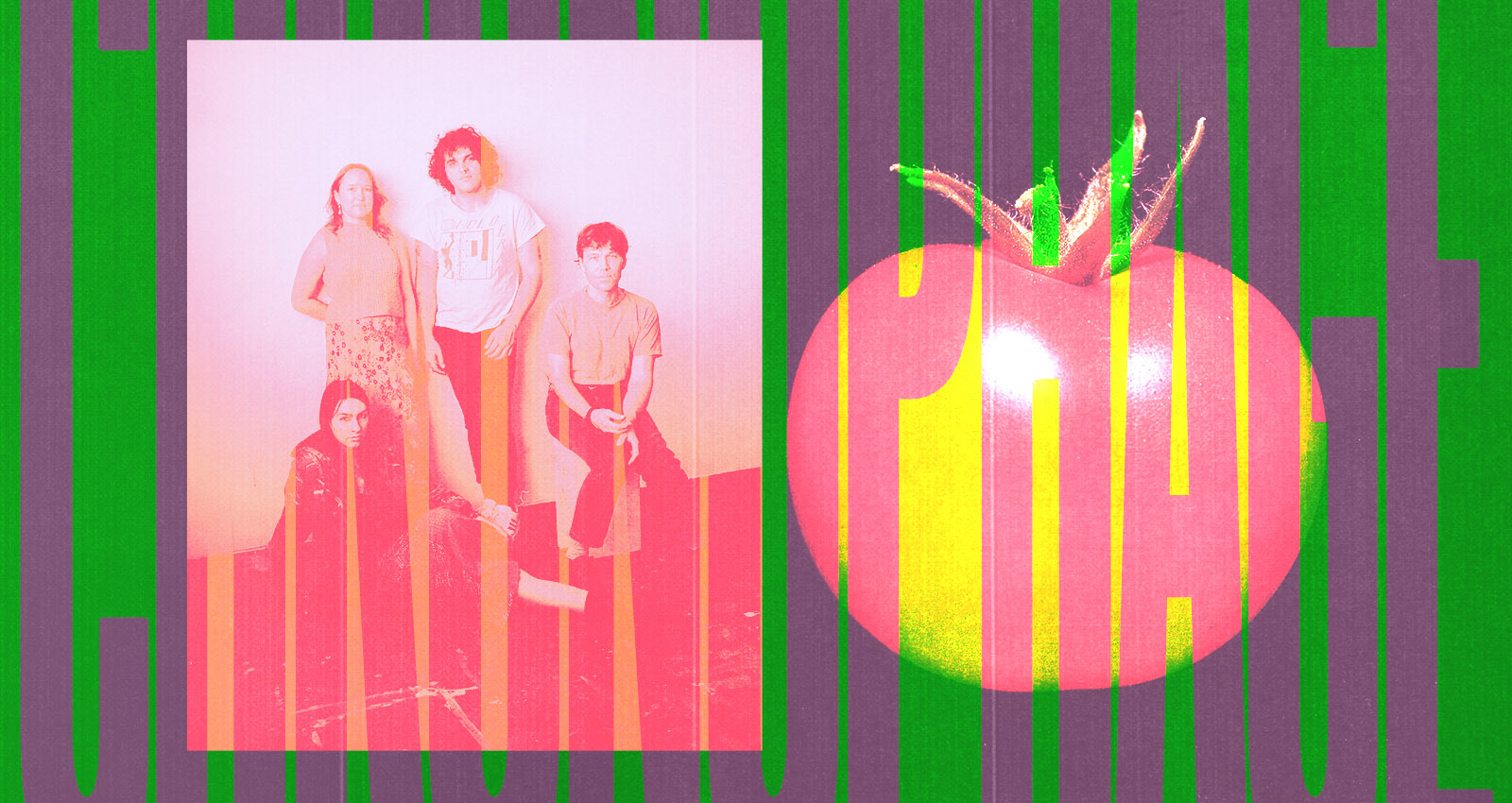 There's a funny dissonance at the heart of Austin, Texas four-piece Chronophage. At first glance, their work appears slapdash and decidedly DIY. Their album packaging is often decorated with handwritten text in a wavy, occasionally jagged style. Until late, they were indebted to a four-track recorder which gave their records a certain warmth, immediacy, and punky disorder. But as uncharacteristically clean guitars chime out chords and riffs against a rhythm section in pop-rock time, a secret knack for exceedingly clever lyrics, melodies, and song structures begins to show itself. Out of the forever-young-and-snotty aesthetics of the punk underground emerges a subtle maturity, a vast and varied collection of influences, and a refusal to give it all away at once.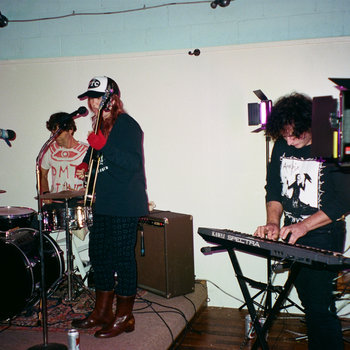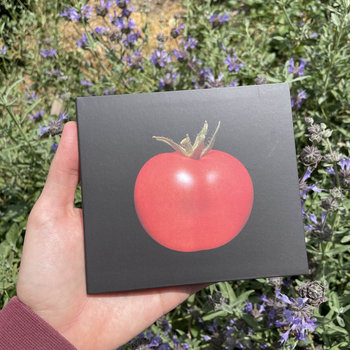 .
00:10 / 00:58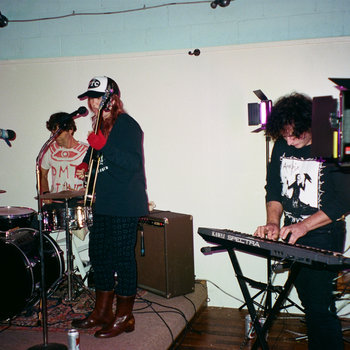 Merch for this release:
Vinyl LP, Compact Disc (CD)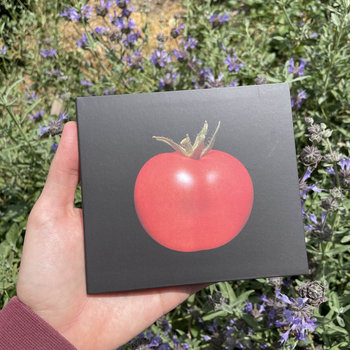 Their latest, a self-titled full-length, shows a measured jump in fidelity that feels like an arrival, building on their previous sound and allowing some of that hidden elegance to shine through. Recorded with producer Craig Ross over the course of six weeks amid the ongoing pandemic, the band—that's Parker Allen, Casey Allen, Sarah Beames, and Adam Jones—was able to tweak and refine elements of the record like never before. Guitarist and singer Parker Allen says she shared a slew of reference tracks with Ross to help translate the band's makeshift approach to a cleaner sound that included songs by post-punks like The Homosexuals, The dBs, Flowers In The Dustbin, and The Clean, alongside artists like Prefab Sprout, Cleaners From Venus, Game Theory, and Neil Young. 
On working with Ross, Allen says, "He's a great friend and put a lot of time into the record and gave us a lot of time to sit with it and explore different ideas." Then she notes, "We also recorded in the same studio as Sublime. I don't know if it's the same specific building, but I think the desk and studio gear were all the same, and they had the platinum record on the wall. I think that's important. We love punky reggae."
The mischievous joy she takes in sharing this fact is emblematic of a sensibility infused throughout the band's work, a subtle playfulness that undercuts their occasional dead-seriousness in a tasteful way. For instance, the song "Old City Back Again," tells a story of wandering through a battle-torn town. Rather than relish in the doom and destruction, the scene is illustrated with a flowery melody and arrangement that Parker Allen describes as "pretty twee," saying "I think it's supposed to sound like Belle and Sebastian." Likewise, the album's second track "After A Storm" has a sunny, mid-tempo new wave bounce—reminiscent of one of Parker Allen's reference tracks, "Cars and Girls" by Prefab Sprout—which starkly contrasts the singer's meditations on victimhood following disaster. With a clear sense of desperation in her voice, she asks, "Am I the victim of a flood?/ Am I done?" before the song skips along into its next catchy melody.
Lyricists Parker Allen and Sarah Beames ground their lyrics in stories, with songs often opening on scenes in medias res ("You woke me up at midnight/ To tell me you were scared," the album's cheery single, "Summer To Fall," begins), leaving curiosity and wonder for a listener while opening a window to another world. "They are usually references to the books we're reading at the time," Allen states. "There's a part in this Pierre Guyotat book In The Deep where two characters wait out a storm in a tin shack, and I go back to that a lot to remember the emotional nexus that I'm trying to invoke in the lyrics." Allen describes this scene as "a crucial emotional moment" that captures the feeling of being in love and watching the world end, a tension that can be felt on the sentimental and surreal album opener "Love Torn In A Dream" as well as the apocalyptic "Black Clouds," which opens with a diagnosis—"there's a black cloud everpresent on the surface of the planet"—and goes on to mourn the loss of "dancers dancing" and the possibility of playing games. A similar horror is found on album closer "Fear And Agony," which fashions a driving hook out of the words, "fear and agony/ Cheer and apathy/ Fear and agony/ I know it's coming."
This aesthetic tug of war is additionally well-captured in the video for "Summer To Fall," which consists entirely of appropriated footage gathered and edited by the band's friend Travis Kent (who, Allen says, "is the Chronophage official video artist, though we haven't told him yet."). The video jumps abruptly from work by Czech stop-motion surrealist Jan Švankmajer to animated clips from Sesame Street to footage of Sonic Youth performing George Maciunas's "Piano Piece #13" (in which a piano is gradually destroyed by ensemble members hammering nails into the keys). Viewed in rapid succession, these disparate sources begin to resonate and distinctions between high and low, young and old, naïve and mature begin to collapse.
"Us and Travis and some other friends have talked a lot about like a resurgence of adult contemporary like Sade, Everything But The Girl, and Prefab Sprout, which honestly sort of makes me want to vomit because it's so crass," Allen says with a laugh, adding, "we are definitely trying to make sexy adult music even if we probably way, way missed the mark. Lamp Music or Furniture Rental Music." If one were to try to locate the sexy adult music side of Chronophage, they might find it on "Spirit Armor," which crafts a mystical meeting point between the low-tempo sophistipop of Sade and the folky dirge of "Words" by Neil Young (another one of Allen's reference tracks for producer Craig Ross).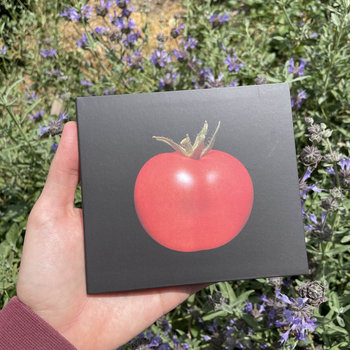 .
00:10 / 00:58
Merch for this release:
Vinyl LP, Compact Disc (CD)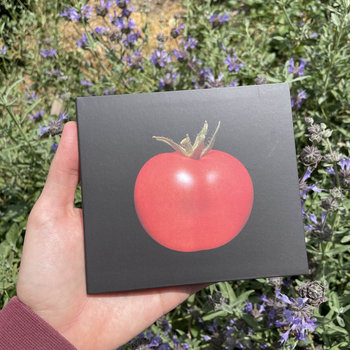 But even after toying at crass commercialism—if only for a moment—it isn't long before Allen shares a lengthy quote by Uruguayan composer Graciela Paraskevaidis, whose work inspired the album's droning brass horn outro. Paraskevaidis writes, "Music has never been a universal language. It has often and repeatedly been (mis)used as a cultural weapon for dominating purposes" before she goes on to enumerate the ways culture has been a tool for imperialism. Allen shares, "that's a quote I try to keep in mind so I don't forget the social responsibility of us as artists to not be so complicit in spreading oppressive Western culture." In this light, a commitment to a DIY ethos and the sort of intentional community-building that underground punk scenes can inspire takes on a new heft. 
The band holds friendship, punk networks, and radical politics as core tenets. "Punk is the coolest genre ever, we love the culture and the engagement with politics. We love all punk bands, all our friends, and people who put work into building systems of underground music," Allen states, before going on to list some of the people working today she finds inspiring: "we toured the West Coast last year with Behavior & Mayako XO. Love them and also Syko Friend, Orange County band Gunn, Fugitive Bubble, and Gen Pop. Love Straw Man Army and Flower from NYC, my sweet friend Jadelain, and of course the newer punk bands out in Austin like Laffer, Ready Armed System, and Acaustix. Some of my friends are involved in the Atlanta Forest Defense and it's been very inspiring to see that."
As a further practice of anti-capitalist modes of culture-sharing, Allen rips some of the lesser-known and less accessible of her favorite albums to tape as low-cost bootleg copies or otherwise uploads them to her own YouTube channel. This has included the German anarchist rock group Ton Steine Scherben, a band whose sonic influence on Chronophage is unmistakable. Of the band, she states, "love Ton Steine Scherben and really any band that attempts even on a surface-level to engage in and with left-wing politics. We don't believe in virtue signaling, and we think that performativity is a natural aspect of the role of the performer, which we are." She adds, "we love anarcho and crust punk and would like to assert that we are the punkiest and funkiest band on the planet." She laughs as she says this, but the claim isn't unfounded. The back cover of Chronophage, for instance, sports the striking and self-certain text, "SOLIDARITY WITH THE OPPRESSED PEOPLES OF OUR PLANET! IT IS RIGHT TO BE DISGUSTED WITH REALITY!" echoing many Crass, Discharge, and Chumbawamba agitprop slogans before them.
As for the meaning of friendship, the album's cover carries a sort of key. On one level, the tomato serves as a tribute to the New York independent label Tomato Records that was founded in 1977 (which, influentially to Allen, put out the first pressing of Philip Glass and Robert Wilson's Einstein on the Beach as well as Sam Rivers's Waves). But more than that, Allen emphasizes the emotional weight behind it. "We all lived together until pretty recently," she describes, "and would make spaghetti like four times a week and I think that's part of it because I just love cooking so much and love tomatoes." She elaborates, "one time we were staying a night in Jackson, Mississippi and we tried to get groceries to make spaghetti for dinner and my brother refused to eat it because he thought the tomatoes were strange. We probably didn't go to a store with a very good produce section and I remember they were like Roma tomatoes but just very waxy and plasticky and flavorless. I was so upset that he just wasn't eating, but looking back I realize he was right and I was wrong!" In the world of Chronophage, the tomato is emblematic of a sometimes life-giving, sometimes tragic place where music, friendship, capitalism, and the environment intertwine.