FEATURES
Chris Al3x's "Sonicwave" is an Ode to Sega's Iconic Video Game Mascot
By Vance Brinkley · August 02, 2018
For those who owned a Sega video game console in the '90s and early 2000s, there's no more recognizable character than Sonic the Hedgehog. The speedy blue critter was something of a mascot for Sega at the time, and the popular series managed to capture gamers with its music as much as its gameplay. From the classic self-titled original to the Adventures series, each Sonic soundtrack pinpointed the essence of not only each character, but the different zones through which you played.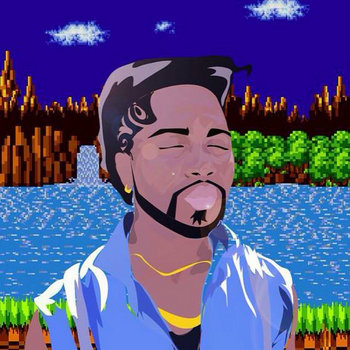 .
00:10 / 00:58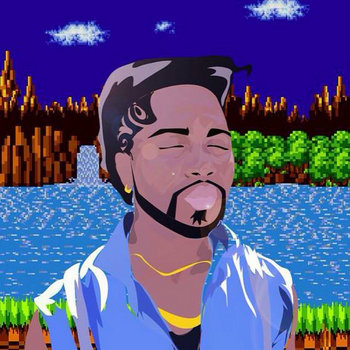 Twenty-seven years since Sonic's debut in 1991, the hedgehog's legacy lives on through modern games and internet memes, from fan art parodies to creepypastas, and now, hip-hop producer and singer Chris Al3x (real name, Chris Alex) has to re-created the game's sound by making a new project that blends various aspects of the Sonic series. That project is Sonicwave, a modern take on several tracks from the game series, complete with audio clips from the Sonic 1990s cartoon. It's also his debut album.
Alex was a product of music, Christianity, and, well, video games. Growing up in Jamaica, Queens, New York, Alex was raised by a religious family—his father is a pastor at several local churches, the main one being Mt. Sanai, Faith Builders Ministries, and House of David Ministries. Alex says he wasn't a popular kid; his parents kept him inside to protect him from the dangers of his neighborhood. "I was pretty sheltered," he says. "My folks didn't want me to be too exposed to the world because they didn't want me to be corrupted and stuff. My mom thought I was the kind of kid that people would steal—kids were being kidnapped, it was the early '90s." Though he was mainly at home, Alex was able to go to his cousin's house to play video games. There, he was introduced to Sonic through a hand-me-down Sega Genesis.
.
00:10 / 00:58
As Alex was progressing from the Genesis to the Dreamcast, his musical palate was developing as well. Not only did he like Jackson, the Notorious B.I.G., and Prince, but he started noticing the music compiled for other video games as well. The first was Tony Hawk's Underground 2, then the NBA Street series. Soon enough, he found vaporwave, a popular electronic subgenre that would inspire Sonicwave's sound. Alex first came up with the album's premise in 2015—a full three years before he actually recorded a note. He took time to research the sound of Sonic, diving into everything from the 1991 original to the Sonic Adventures series on the Sega Dreamcast. Alex also downloaded the games' sound effects from various websites. "I wanted to recollect the feeling of what this franchise used to feel like back then," he says. "I did so much research to find the right instruments. When I found out I couldn't afford them, I did what I could to replicate them."
On Sonicwave, Alex replicates the vocals of artists to help capture the aesthetic of the original tracks, but with lyrics that help tell the character or level's story. One of his standout performances on the project is a Michael Jackson parody that gives Knuckle's character background on Sonic 3, but Alex also takes influences from The Weeknd and Tupac for songs like "Ice Cap Zone" and "All I Need Is U."
Now that Sonicwave is out, Alex is working on multiple projects that are more personal. He plans to drop two projects soon, Demo and EP VS Mixtape (he was in the process of finishing these when we spoke). Alex also hinted that he might release a sequel to his debut project, which will include a song for Sonic's nemesis, Shadow. "This is is a dream come true for me," says Alex of the positive reception. "It's just kind of a confirmation in my life that things are starting to really move and take place. The gears in my life are shifting, so it is a pleasure."