FEATURES
Cheena are Messy, Glorious, and Real
By Zoe Camp · August 25, 2016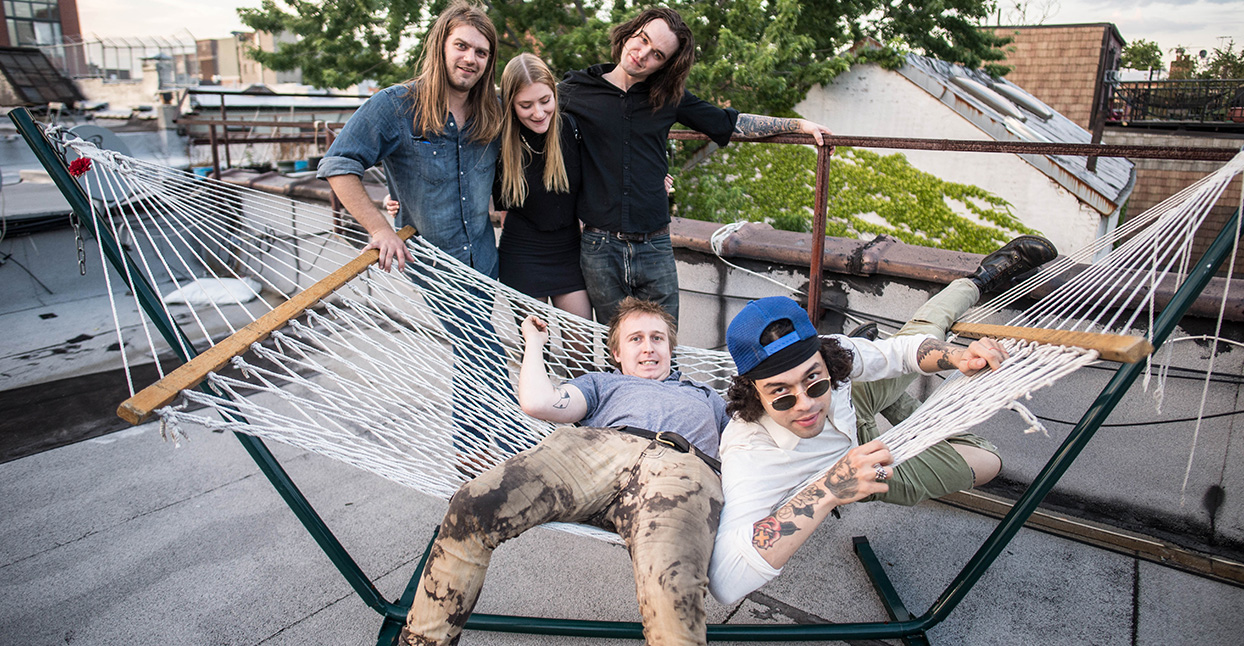 It's the most sacrosanct of critical principles: a band is never a just a band. If you want a profile written about you, if you want to get that rent money, you need a thesis, a moral, a philosophical mic drop. But Cheena could care less about parables or big pictures. They're not your test subject or case study. They're just a five-piece band from New York City who enjoy getting drunk and playing loud rock music, no symbolic strings attached. To them, there's no story but the music. Everything else is just getting in the way—including, at present, yours truly.
I don't blame Cheena for giving me a hard time during an attempt to interview them at the Brooklyn bar Post No Bills. After all, try as I might to convince myself of the contrary, I'm really just another cog in the PR machine, that loathed apparatus powered by viral hot takes and attention-grabbing narratives. These have grown even more noticeable in the face of print journalism's trudge towards obsolescence; most online publications subsist on clicks, retweets (and of course, ad money) to survive. And so, searching for some kind of entry into the world of Cheena, I stick to the usual questions of day jobs and night moves, favorite bands and memorable shows.
For instance, when I ask "So what are the themes of this album?" lead singer Walker Behl pipes up: "Just do drugs and fall asleep." Exasperated, the rest of the band sighs. "Hey! Everyone else at the table, shut the fuck up!" he barks, before returning to the subject at hand: "Dude. Fun stuff." A minute or so passes, before the musician grabs his beer, and heads to the bar. He doesn't come back.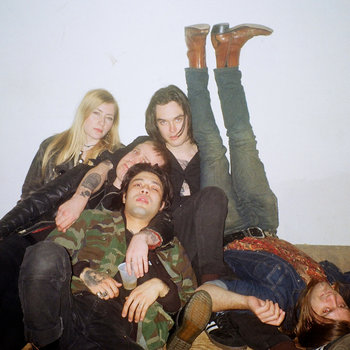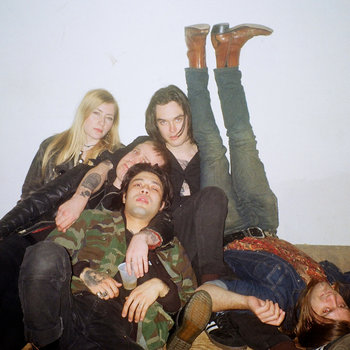 Merch for this release:
Vinyl LP, Compact Disc (CD)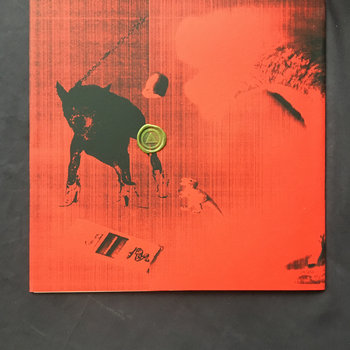 In order to understand just who Cheena are, it's important to address who they aren't.
Don't call Cheena a "new band," even if they technically formed two years ago and just released their debut LP. All five members enjoyed longstanding, successful careers in various sub-hollows of the heavy music community at least 10 years before forming Cheena. Behl and drummer Eugene Terry cut their teeth in the hardcore band Crazy Spirit (as well as Dawn of Humans, in the case of the latter); bassist Keegan Dakkar plays guitar in Anasazi; axeman Logan Montana did time in hardcore maniacs Hank Wood and the Hammerheads, and most know guitarist Margaret Chardiet as the noise genius Pharmakon.
But don't call Cheena a "supergroup," either. Doing that would define their present in terms of their individual pasts—a characterization that flies in the face of the band's transcendent principles, which manifest in everything from their shifting instrumental duties to their emboldened melodic palette. "It's almost like the individual things we bring to the table are negated when we all come together," Dakkar says. "It turns into something else."
Most importantly, don't you dare call Cheena a New York City band—even though all five of them are Gotham natives, and their members met while attending shows in Manhattan and elsewhere. Just as the Empire State Building casts a pall on the local dive bar, Gotham's oft-romanticized musical legacy frequently overshadows its participants, reducing Sinatra, the Velvets, Blondie, and the Strokes to ticks on the city's cultural timeline. Lou Reed might have been cool with that. Not Cheena.
"We don't try to sound like anyone from New York, past or future," Montana says—although they definitely have their personal favorites, especially the New York Dolls. So eager are critics to frame Cheena as descendants of the city's '70s glam scene, in fact, that they've connected the band to iconic landmarks the band hasn't even heard of.  "[One critic] said we were a Mercer Arts Center-inspired band," Terry snickers. "We didn't even know what the Mercer Arts Center was." (It's the now-closed multidisciplinary performance space in Greenwich Village that collapsed in 1973, the precursor to the Kitchen.)
Cheena, then, are a band: pure and simple. The five musicians didn't set out with a label or aesthetic in mind, just a desire to hang out and jam whenever their schedules allowed. Friends since grade school, Behl, Dakkar, Terry, and Montana bonded over their shared love of music and ran into each other frequently at area shows. They didn't meet Chardiet—then a native of Far Rockaway, or as she calls it, "the ass end of Queens"—until she moved closer to the city in 2012. This was right as the scene was beginning to grow stale, thanks to an influx of aesthetites who were more concerned with Looking Right than the sound of the music itself. (The band declined to name names, although they did make a point to harsh on the Strokes era when I mentioned their classification as a "New York band.")  "You don't get it," Behl recalls of the dark ages. "It sucked for a long time. I'm not freakin', man, I'm not joking."
One day, the guys were watching The Children of Times Square, a 1986 made-for-TV-movie about a teenager who runs away to New York City and falls in with a band of drug-dealing kids. Suddenly, a curious word appeared on the screen: Cheena. It sounded like a cool name for a band—ambiguous and fun to say. "It sounds like a drug," Chardiet explains, "It could be a verb, it could be a noun." With a laugh, Dakkar adds: "It's an enigma wrapped in a riddle." 
Merch for this release:
Vinyl LP, Compact Disc (CD)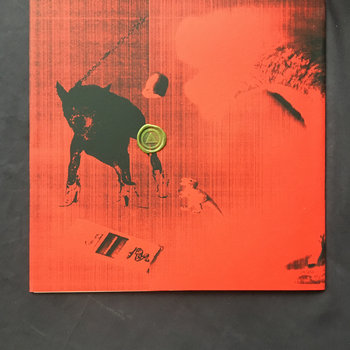 In 2014, Cheena played their inaugural concert in Brooklyn's Bushwick neighborhood, and continued the momentum with a self-released cassette titled All The Cheena Money Can Buy. Shortly after, they linked up with Sacred Bones, the Brooklyn-based experimental label which had released Pharmakon and Anasazi records, for a self-titled 7"—a boisterous introduction to the band's delirium. Both releases were recorded with their new labelmate and old friend Ben Greenberg, of Uniform (who's spent years manning the boards for his former band The Men, as well as Beach Fossils, Zs, his solo project Hubble, and others). They officially signed with Sacred Bones shortly thereafter.
When it came time to record Spend the Night With, Cheena felt a change of location was in order. Greenberg knew just the place: Future-Past, a hi-fi analog recording studio, housed in a 19th-century church in Hudson, NY. The musician-operated space is every bit as dramatic as one would expect from a house-of-worship turned house-of-music, with dark wooden floors, full-length stained-glass windows, and crown-molded balconies. And, as Greenberg explains, its equipment is just as storied.
"At the time [we recorded], the studio had a Helios console, which is incredibly rare—it was the same type that was in Olympic Studios in the '60s, when the Stones were making all their first records," he says. "So, one of the reasons I wanted to go there was so we could work in analog, and work with those actual sounds. There are so many 'garage' records these days that are faked, they wind up sounding small."
At the same time, the band's amorphous jams had to be finalized into concrete songs. "It's a luxury to have the time and space to try things, but then you have to commit, and you have to let the song be one way," Greenberg says. Although both parties made conscious attempts to avoid being overly-referential, the sessions weren't without some outside listening—a little Blue Cheer here, some Heart there.
And so, over one frigid week in early 2016, Cheena and Greenberg shacked up in the Hudson church, churning out their takes in the stark winter light. They didn't get much sleep, but they did find time to party. "My memories of the session are fairly foggy," Greenberg admits with a laugh. "Those kids are all animals, and from the moment they got in the building, every flat surface was covered in powder." By the penultimate day of recording, the group had run out of weed; "at least three" of Cheena's five members were driven to tears by the shortage, by Greenberg's half-serious estimates.
It's no surprise, then, that Spend the Night With is every bit as crazy as its recording process suggests—a labor of love in the guise of a one-night-stand. Each warped cowpunk jam ("Cry For Help", "Fever", "Electric Snoopy Gang") melts into the next, a fog parted every so often by hardcore hissy fits ("Stupor", "Tarzan"). All the essential structures are there—verses, choruses, bridges, solos—but they unfurl lazily, their progression dependent on the band's mercurial whims and informed by their willingness to incorporate pretty much any suggestion into the fabric at large. "This is a very democratic band," Montana explains. "Nobody's ever criticized someone else for a part." Chardiet agrees: "We never have arguments over shit. It just kinda works out."
All's well for Cheena on the musical front, but their lyrics hint at a more troubled collective persona: the drunken saboteur, alternately brought to life and driven to boredom by the city's nightly menu of bad decisions. "Car," the album's first single, provides an apt summary of this cycle: Behl begins his night laying in bed "star[ing] at the wall with a bottle of gin," consigned to a drunken evening in. He can't ignore his desire for debauchery, however, so he slinks over to the bar, and eventually, into the bed of a lover. Upon awakening, as the morning light illuminates the body next to him, he howls a lament: "What am I doing in your home?" As he leaves, our narrator resolves to spend the following night just as the previous evening had begun—at home, staring at the wall with a bottle of gin.
Of course, we don't believe the speaker when he pledges to climb out of the gutter—admitting the problem is the first step, and Behl's disclaimer on "Tarzan," "I don't think I'm a junkie/I think I'm just a speed freak," isn't exactly a confession of sin. Appropriately, the record's pair of "love" songs, "Jane" and "Tarzan," frame sensuality with scuzzy bars and strange substances. As the latter hits its pogo-ing fever pitch, Behl urges his beloved to take a sniff of some uppers, reassuring them, "You'll feel much better when you get a nosebleed"—that love takes hold the minute the good stuff slicks down your throat and into your bloodstream.
Merch for this release:
Vinyl LP, Compact Disc (CD)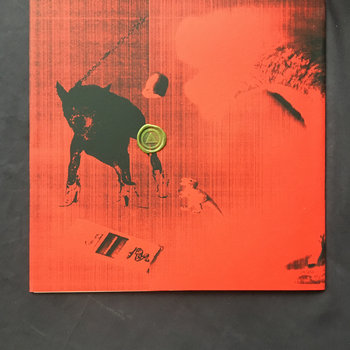 It's not all drugs, sex and bad decisions. Believe it or not, Cheena can get serious, especially when it comes to the literal party animals who are no longer with them. Mid-album, on the stoner-y blues tune "Electric Snoopy Gang," the band pay tribute to a deceased pet: Behl's dog Bear, raised from puppyhood and gone too soon to cancer. "Baby, baby, why'd you have to give up?" Behl moans, the words stuck in his throat. "When you said"—and then he lets out a pained, shiver-inducing whine, a pup's last gasps, over a lowcountry shuffle. Behl's canine ventriloquy proves just as sinister as any other late-night tussle on the album, yet it's a telling moment: at their core, Cheena are just as vulnerable as the rest of us.
Being seasoned veterans, Cheena know the routine with any new project: play gigs; write music; pair up with a label; draft some PR bullshit; put out some music; do press; hit the road; wash, rinse, repeat. But that hasn't made it any easier for them to adapt to the influx of attention they're receiving right now, especially after spending so long in the shadows. "We're a new band thrust in the spotlight," Terry says, acknowledging the irony with a chuckle. Chardiet adds, "It sucks having attention before you're really ready for it."
But the upside of the increased attention is that it's strengthened their focus. You could see this one sweltering Brooklyn evening in mid-July. They'd been tapped to open a show with area punks Surfbort and fellow "supergroup" GØGGS (the trio of Ty Segall, Fuzz's Chris Mootheart, and Ex-Cult's Chris Shaw); the show was originally planned for Saint Vitus, a Greenpoint dive bar, but unexpected demand prompted its relocation to a far more spacious (and dramatically less intimate) Williamsburg venue.
Merch for this release:
Vinyl LP, Compact Disc (CD)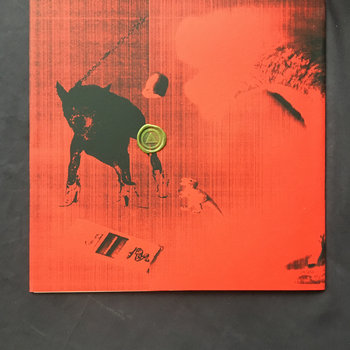 With the audience scattered gingerly throughout the large room, Behl and company were faced with a noticeable absence of crowd energy—so they let the music (and especially the frontman) do the forceful, foul-mouthed talking. A shaggy-haired pendulum, Behl paced about stage center, yowling his tales of depravity, drugs, and death while the rest of the band stood planted, peering down at their instruments intensely. Chardiet—whose live performances as Pharmakon often involve her wading into the crowd, screaming in people's faces—now stood smiling and stoic, looking up from her frenzied strumming every so often to exchange glances, nods, or improvisations with her bandmates. When the crew reached "Tarzan," they tread carefully, approaching the staggered jam that precedes the first verse as though it's a collective proof, rather than punk rock.
Despite their protests, Cheena seem ready, if a bit wary, for whatever "it" is headed their way.  They're also reacclimating themselves, somewhat begrudgingly, with the music press. And while they appreciate the praise and publicity that coverage brings, they can't stand journalists' tendency to pigeonhole: not just with regards to genre, but narrative. "I think other people like to latch on to the idea of the whole night-time thing," Dakkar says, "and the whole 'We're from New York' thing. That's other people imposing a narrative on us."
Which brings us back to me, the narrative I'm writing, and what I represent to Cheena at Post No Bills. Having done extensive interviews for her other projects in the past, Chardiet's happy to discuss the "big ideas," spelling out a key theme on of Spend the Night With. "[It's about] things being as beautiful as they are disgusting," she says. Meanwhile, her bandmates grow restless. Montana keeps glancing at the door like he's thinking of making a break for it, while Dakkar checks his phone and fiddles with some drumsticks; eventually, the bassist passes them off to Terry, who promptly begins drumming on the iron table.
And then there's Behl, sloshed out of his mind with no fucks left to give. He'd started out a willing participant, discussing his day job (a deliveryman for a Brooklyn roastery) and the longstanding friendships upon which the group was founded. Seven minutes and several presumably strong drinks later, he's eager to troll, smirkingly insisting that he's Crazy Spirit's drummer, rather than its frontman. It's all downhill from there.
"Where did you go to see shows growing up?" I ask.
Dakkar, Montana, Chardiet, and Terry rattle off a list of legendary punk institutions like ABC No Rio, Stevie's, and C-Squat. Behl takes a drag from the cigarette I bummed him a few minutes prior, pauses, opens his mouth—and makes a fart sound.
"What was it like recording the album?" I ask, referring to the LP's gestation at Future-Past.
"You don't even fucking know, maaaan," Behl deadpans, doing his best stoner impression. "It was siiiiiiiiiick." Montana adds, "It was like The Shining," and Chardiet jumps in to explain: "It was snowing. Because it's a soundproofed studio, all of the windows were fogged off," she says, setting a calm, creepy scene. "In the live room, it's just stained glass, and the rest of the time, it was total darkness."  She pauses, and glances warily at Behl—who's been carrying on a snickering side conversation with Dakkar the whole time—and then at me.
Noticing the exchange, Behl tries to get things back on track. "I'm sorry we're…" he slurs, extending an olive branch—and then he promptly snaps it in half with a smirk. "Oh, never mind. Fuck off." He laughs—a shrill, smug "Ha! Ha! Ha!" like a crow toying with an unassuming sparrow. Fifteen minutes in, and aside from a few "Fuck you"s, "Fuck off"s, and "Shut the fuck up"s, Cheena's frontman's got nothing left to say. Which is when he exits stage left.
The thing about Cheena is that they are, at the end of the day, a great young rock band who are resolutely human; their embrace of glam tropes is enthusiastic, guileless, entirely lacking the posture of a band with the desire to Make It Big. (This is one of the qualities that makes Spend the Night With a good record, and Cheena a good band.) They are, like most punks, making music because they love to, and perhaps because they need to for their own sanity and survival. Even the most extroverted of us finds, under the unrelenting scrutiny of the media cycle, that sometimes we need to just go home and take a nap. And so I say: salut, to messiness, for it is glorious and real.
—Zoe Camp