FEATURES
Chat Pile: The Success No One Was Expecting
By Julian Towers · September 09, 2022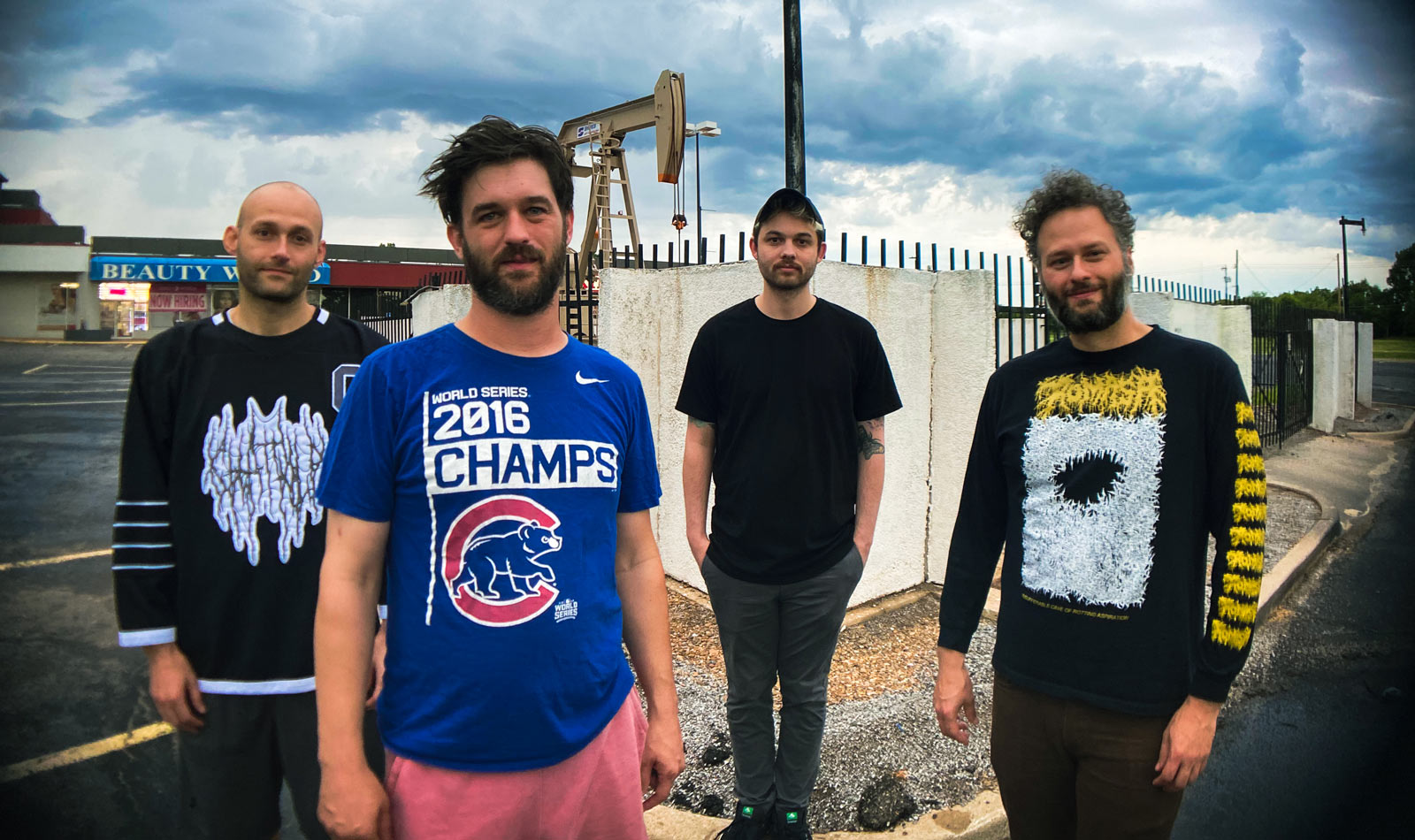 At the start of 2019, as Oklahoma City upstarts Chat Pile were recording their first songs, the foursome mass-emailed every venue in the municipality hoping to book some preliminary shows. Though famously lacking in urban splendor, their hometown cradles a disproportionally vivacious live music scene—one that has, in recent years, been especially friendly to hardcore, metal, and noisy indie rock. With just a single exception, the local gatekeepers responded to Chat Pile in complete concordance: "Your songs are not welcome here."
That sort of feedback would stymie most fledgling groups. Thankfully, Chat Pile don't have any self-esteem left to burn. Each member idled away their youth bouncing between various go-nowhere bands, and now they're coming up fast on their 40s. With their latest endeavor starting as the jam session offshoot to a communal bad movie/board game night, Chat Pile formed out of stakes so historically low that the band fell right through dilapidated public housing floorboards into a breakthrough. Why not conjure the sound of the city that trapped them?
Merch for this release:
Vinyl LP, Compact Disc (CD), Cassette, T-Shirt/Shirt, Sweater/Hoodie, , Bag, Button/Pin/Patch, Other Apparel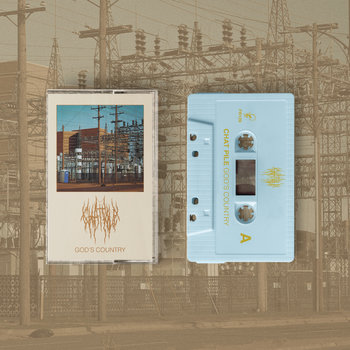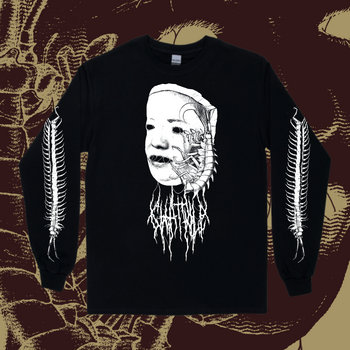 Over Zoom, the band introduce themselves, giving their Dead Kennedys-style pseudonyms and competing for the most vivid description of Chat Pile's calculatedly repulsive racket.
"An actual skeleton stabbing you to death inside a Spirit Halloween," says bassist Luther Manhole.
"An 18-wheeler being parked in the southern plains on the hottest day of the year," says guitarist Stin.
Though too wordy to reproduce, singer Raygun Busch makes an extended comparison to the manic squawks of an exotic bird currently caged outside a nearby OKC strip mall.
"Chat Pile sounds like a dog throwing up," says Stin's brother, drummer Captain Ron.
Assuming Chat Pile's hometown smells the way it looks on the cover of their debut album, perhaps that pooch got some local atmosphere caught in his throat. Photographed through a labyrinthine power grid, the towers of the Oklahoma City Detention Center conjure a spiritual prison of industry that travels far outside the borders of the frame (This Dungeon Earth was the title of the band's first EP) and informs the hopeless, claustrophobic music within.
Over sludgy basslines that lurch forward like malfunctioning conveyor belts, bandsaw guitars, and the stale pop of artificial percussion (Captain Ron might as well drum on sheet metal), Busch embodies a full spectrum of characters twisted by working class ruin. Be it laborers driven to wage slave madness in a slaughterhouse or consumers who start imagining themselves as "human slider combos" after subsisting on low-quality meat, the band are mining their ravaged commercial landscape for the never-ending horror stories that capitalism buries in plain sight.
"We try to speak for the plains. That sort of regional art tradition is pretty central," Busch explains, listing middle American reference points from Woody Guthrie to Paul Westerberg before touching on one a little closer to his band's own sound: "Iowa. That was a masterstroke on Slipknot's part—they really put a place to their music. We try to do the same."
Merch for this release:
Vinyl LP, Compact Disc (CD), Cassette, T-Shirt/Shirt, Sweater/Hoodie, , Bag, Button/Pin/Patch, Other Apparel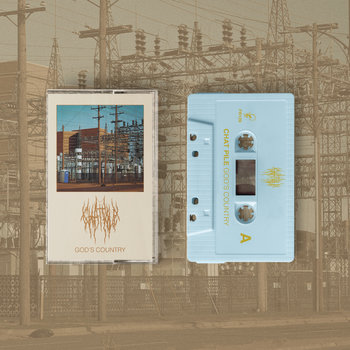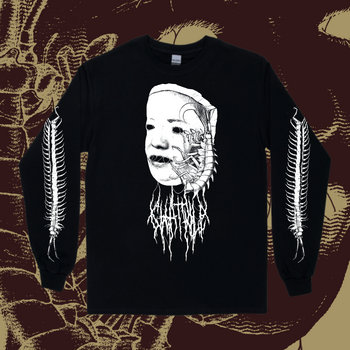 Considering the not exactly prideful tenor of their local portraiture, it's not surprising that Chat Pile's internet breakthrough preceded a local one. When a fluke of timing shot their self-released debut EP to the top of Rate Your Music's weekly charts, the band found a crucially receptive base of music nerds.
"Our popularity on RYM definitely contributed to us having this career-type-thing, 100%" enthuses Manhole. "We quickly learned to not read the comment boxes though."
"We've each got 20 years of people not giving a shit about the music we make," Stin adds. "Having partisans and maybe even haters is great, but it's too late to take feedback."
What they did take, however, was career advice. Right away, fans suggested Chat Pile hook up with The Flenser—the San Francisco based label that has provided decisive audience building for metal-adjacent bands a little too art-damaged for genre adherence. But before the band had a chance to submit music, head honcho Jonathan Tuite started reaching out to them.
"Billy [Cunningham] from Elizabeth Colour Wheel sent me their 2019 EPs," he says. "They had a way of wearing their influences on their sleeve—90's noise rock, grunge, nu metal—yet the result still felt innovative, new, and lyrically dense. I was instantly a fan."
Merch for this release:
Vinyl LP, Compact Disc (CD), Cassette, T-Shirt/Shirt, Sweater/Hoodie, , Bag, Button/Pin/Patch, Other Apparel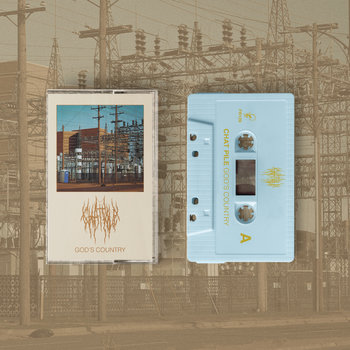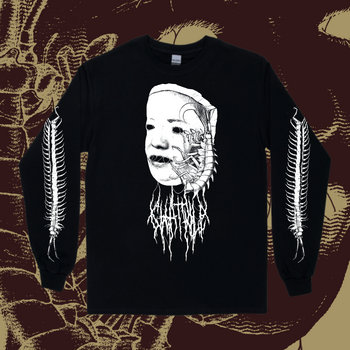 God's Country is the sound of Chat Pile leveling up from isolated hobbyists to conscious musical exports. Though still self-producing and home-recording, the band finally had space to stretch out writing and, especially, recording. Each instrumental was fastidiously "ground down" till perfection— the band's insistence on live-tracking each performance prolonging sessions for months. Crucial compounding factor: the ongoing pandemic, which reduced the foursome's social world to one another and turned an album about figurative confinement into one shaped by literal confinement.
"The mood and the doom of everything that was happening absolutely fed into the sound that you hear on the album" Stin says. "And we were already pretty moody and doomy before that."
Even if God's Country were to somehow prove that Chat Pile can compete with the global popularity of COVID-19, don't expect to see the band relocating to—or even visiting—more amenable markets.
"You're not gonna see us on the road all the time," Manhole says. "It's going to be us getting together when we can, putting music out when we can, and playing shows when we can."
Busch has an even simpler explanation: "We're simply too poor to ever leave Oklahoma," he says "which is unfortunate for Oklahoma."