FEATURES
Charlotte Dos Santos Welcomes Change on "MORFO"
By Tasha Viets-VanLear · October 14, 2022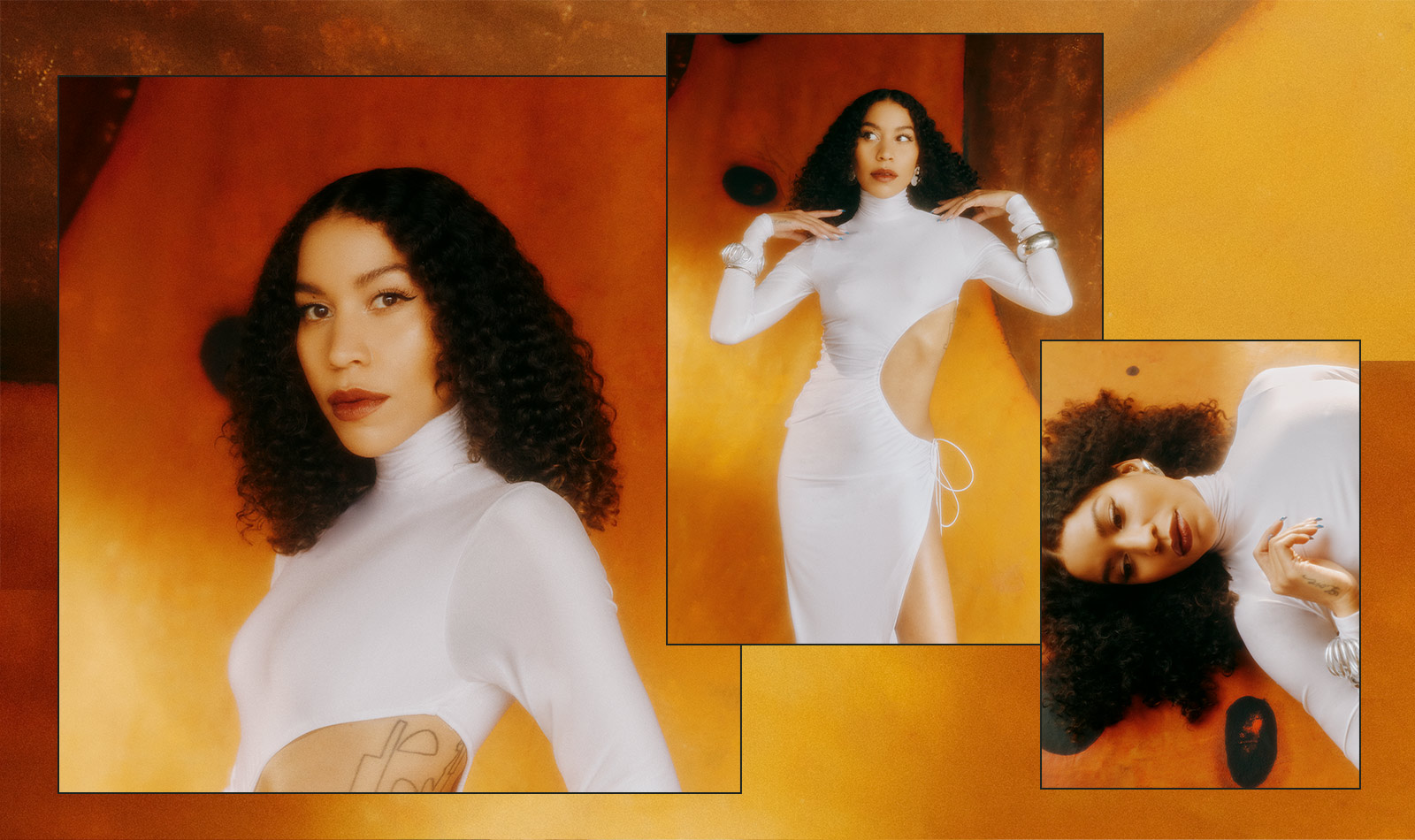 "I've always felt like there are so many sides of me that I want to express and so many ways to express through music. So I was just trying to be playful; just dare—dare to write something that was happy and maybe more dancey," says Charlotte Dos Santos. She's talking about her new album MORFO, which draws inspiration from a wide range of genres, including funk, samba, soul, and classical.
Written during the early days of the pandemic, MORFO documents Dos Santos' journey back to herself. The album was originally going to be titled Metamorphosis, but Dos Santos changed the title after removing an early song with the same name from the tracklist. "I always knew that I wanted this morpho butterfly to be on the album somehow," says Dos Santos, referring to a species of butterfly native to the rainforests of South America. "I knew that I wanted it to represent a metamorphosis, or a change, and also Brazil."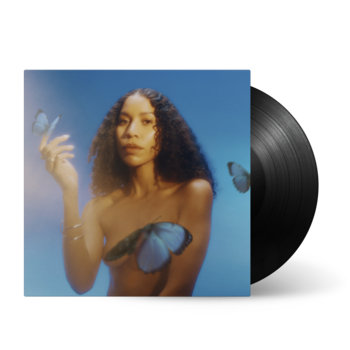 .
00:10 / 00:58
Merch for this release:
Vinyl LP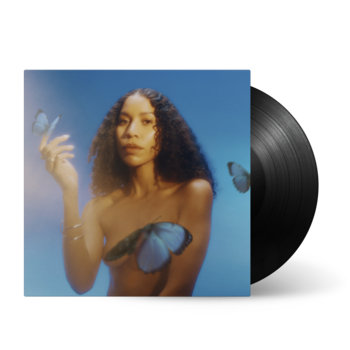 Dos Santos was born and raised in Norway to a Norwegian mother and a Brazilian father, and on this album and has always been open about the complications of living a bi-cultural life. On MORFO, she digs deeper into her multiple identities and proudly displays her love for herself and her lineage. This pride is powerfully captured on album standout "Filha Do Sol." "It's one of the songs that was really easy to write. Where it just kind of comes out of you," she says. "Filha Do Sol" is an interpolation of a song by Brazilian composer Edu Lobo called "O Açoite Bateau," which translates to "The Whip Is Beating." Lobo is white, so Dos Santos felt called to reinterpret these words through her own context as a Black Brazilian woman raised in Norway.
"It was a whole journey for me of filling that void of what I was missing. It was such a homecoming." The result is a sweeping lullaby of strength and solidarity for the Brazilian people and all people of the African diaspora. She sings, "We borrow from the future/ Visions of who'd be the leaders/ The sunrise of tomorrow/ Is hollowed and empty of sorrow," as the song shifts from a meditative mantra to an explosion of Brazilian percussion.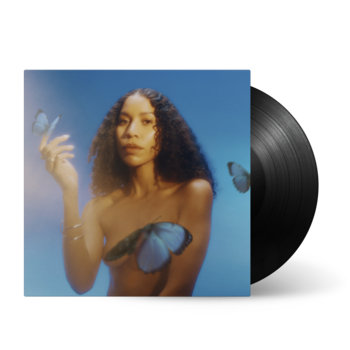 .
00:10 / 00:58
Merch for this release:
Vinyl LP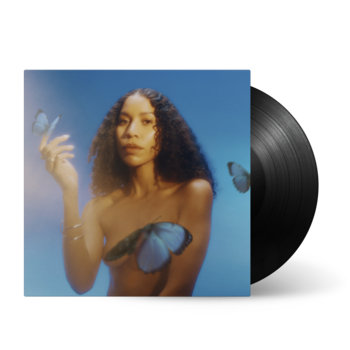 The songs on MORFO boast lively instrumentation, which pairs well with Dos Santos' vulnerable storytelling. "Crooked House" opens up with hushed strings and a sparkling brush of chimes before landing on a catchy drum and bass groove as Dos Santos sings about being stuck in her own head. Her voice flits and coos through her upper register with ease, one of the album's many instances of vocal prowess. "I've been trying to do that more, just letting my voice be my voice," she says. "Because it's my main instrument, and sometimes I have a tendency to hide behind my own production and compositions. Moving forward, I want to give more space for my vocals. It's the way that I communicate and connect."
It's Dos Santos' desire for connection that allows for an immense amount of tenderness across MORFO. On "Angel in Disguise," Dos Santos confesses to a host of her own imperfections, admitting to sometimes being "cruel," a "control freak," and "insecure and kinda mean." "But I am trying hard," she sings, asking for patience through the ups and downs. As the song descends into a thoughtful piano outro, a sigh of hopeful understanding lingers.
It takes courage to find the uncertain parts of your identity and share them plainly with the world. On MORFO, Dos Santos locates glimmering gems of self-truth and sings with all-consuming courage. She honors the woman she's been and imagines the woman she might soon become: someone strong, filled with love, and unapologetically herself.