FEATURES
Skinny Puppy's cEvin Key Walks Us Through "Brap & Forth Vol. 8"
By Andi Harriman · November 08, 2018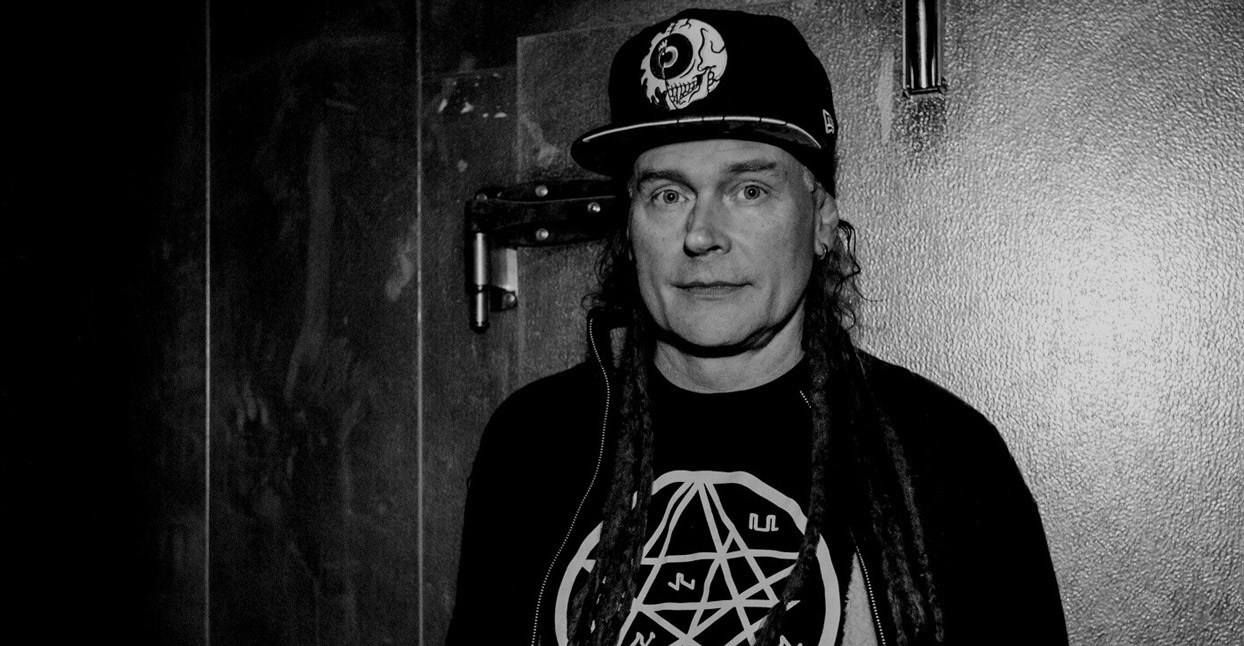 Even though Brap and Forth Vol. 8, the latest collection from Skinny Puppy's cEvin Key, is mostly comprised of unfinished demos, it would be unfair to think of the songs as "rejects." To Key, they are all important stops on his artistic journey.
Skinny Puppy's songs are defined by collision—primarily that of jagged, metallic sounds with softer, surprisingly gentle melodies—and Vol. 8 is an excavation of that sound. Restored by Key, the LP collects outtakes and demos dating mostly from the sessions for 1984's Remission and 1985's Bites. The album offers a look at the group's formative years, before they had fully settled into their glamorous, goth-laced industrial sound, and notably, before vocalist Nivek Ogre had added his aggressive growl.
Skinny Puppy began taking shape in 1983, when Key was playing percussion in Images in Vogue, a successful new wave band that married the melodic charm of The Psychedelic Furs with Flesh For Lulu's tough take on pop. He'd swiped some of the group's electronic gear—namely their Lexicon PCM-41—from the Images in Vogue rehearsal space to use in a new project with his friend Wilhelm Schroeder (who would later change his name to Bill Leeb and front his own industrial band, Front Line Assembly).
As the pair's friendship grew, so did their musical universe. One day, Leeb introduced Key to a newer, darker breed of German electronic music: a then-nameless sound that, years later, would be understood as industrial music's ancestor. "It was highly experimental but sort of very dark and very underground," Key recalls. "This was 1983, so the most prominent were obviously Throbbing Gristle, Cabaret Voltaire—of course I'd heard of them. Then deeper, stranger were bands like Der Plan, Chris & Cosey, a lot of German bands like Grauzone, and a lot of Cherry Red [record label] bands."
Key and Leeb coined this new sound "brap," a nonsensical term with a three-part definition to boot. (According to the duo, it means "to hook up gear, smoke a joint, and jam.") At his friend's insistence, Key began tinkering with the hissing, crashing arrangements associated with early industrial noise, and found the resultant madness encouraging. "Right away I kind of felt like I could see myself fitting in with this situation, especially with Bill's enthusiasm," he remembers. "We knew there was a place for this."
The 14 tracks featured on Vol. 8 originated on a lone, forgotten masters cassette that Key recently discovered while sorting through a pile of storage boxes. "I think it was on the B-side of what I used as the master for Back and Forth [the self-released, limited edition cassette from 1984]," Key recalls of the find. "I flipped the tape over, and it had all of these old demos that I'd made. So it was basically a discovery, so to speak, of the whole era itself." The sonics bears all the mutations typical of old cassettes: its mix is slightly muted and grainy, white noise constantly whirring and crackling in the background. As a result of this degradation, the songs present with a stark, fragile quality, offering an intimate portrait Skinny Puppy's early days.
That Key doesn't quite remember all the details regarding each individual track on Vol. 8—to his credit, they are over three decades old—is irrelevant. As rare documents of Skinny Puppy's initial years, when the limitations of life and technology first roused them to form one of the greatest industrial bands in history, the songs speak for themselves. "What I like about it is that it's an era captured in time that basically displays the beginning of the scene," he says. "It was the excitement I think I felt for it and then the newness of the direction."
cEvin Key Walks Us Through Brap and Forth Vol. 8
"Remember Ash"
Merch for this release:
Vinyl LP, Compact Disc (CD)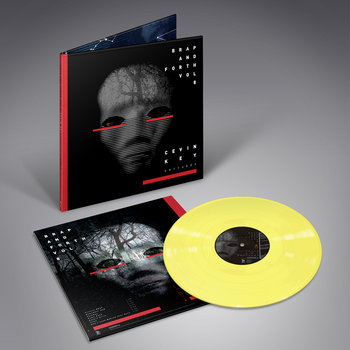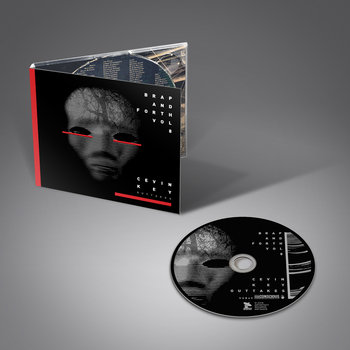 A remnant from Bites, "Remember Ash" is instantly recognizable by its delayed effects and potent bass. The newfound influence of European industrial on Key bleeds through clearly in the track's hazy, elongated rhythm. "Around this time I was still trying to discover this other side of music that was coming [to me] when I wasn't in Images In Vogue," says Key. "It was definitely darker as a result of hanging out with Bill Leeb. And then also being inspired by the fact that anything Bill played me didn't really have a lot of production and rhythm—it was more production and scary sounds. I decided I was going to take my rhythmic outlook on things and see what would happen."
"Home BASS"
Merch for this release:
Vinyl LP, Compact Disc (CD)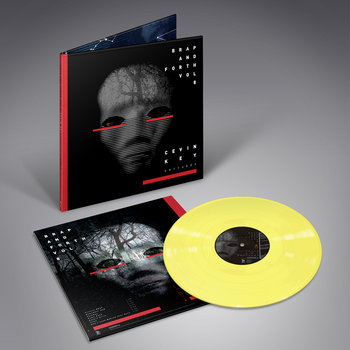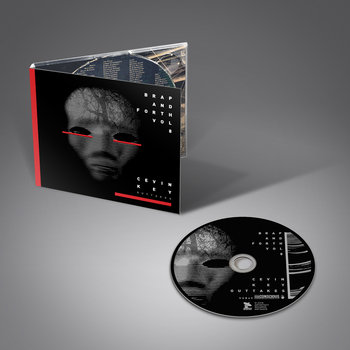 With its gracefully ascending melody and its oddly detuned notes, "Home BASS" perfectly captures both light and shadow. It reflects Key's two opposing impulses: the synthy pop from Images In Vogue and his attraction to darkness (the convergence of the two became the origin point for Skinny Puppy). It was the Lexicon PCM-41, a digital delay machine, that Key found essential to the band's atmosphere. Though he didn't quite understand what the PCM-41 was doing, he liked its distorted sound: "It took me a while to actually scientifically learn later what I was actually doing, but I was drawn into what a digital delay was—I was putting it on basically everything."
"Doobie Drive"
Merch for this release:
Vinyl LP, Compact Disc (CD)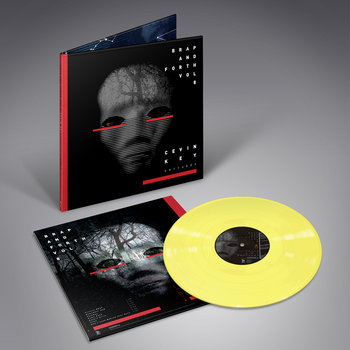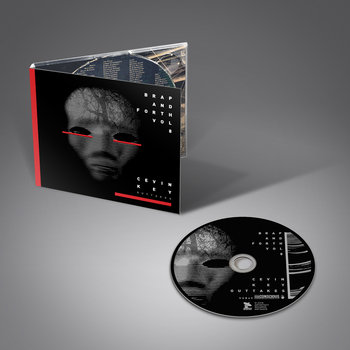 "Doobie Drive" with electronic innards that jerk in time to a delayed rhythm, reflects the sound of Remission-era Skinny Puppy. Due to the limitations of early 1980s technology, the group's recording process was complicated and often convoluted—centered on shuffling together noises and machines until they felt satisfied with the result. "What I would do is write songs at home and determine which were the best ones, then we would take the songs and actually rerecord them in a bigger studio, so I did write demos first back then," Key says. "Essentially [the tracks on Vol. 8] were demos that I was trying to come up with a song for Skinny Puppy but they didn't make it."
"Coma"
Merch for this release:
Vinyl LP, Compact Disc (CD)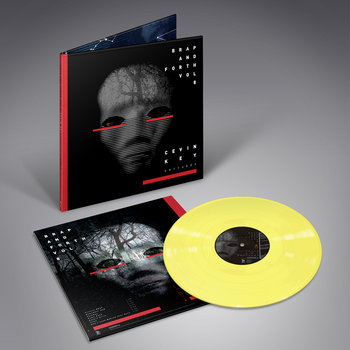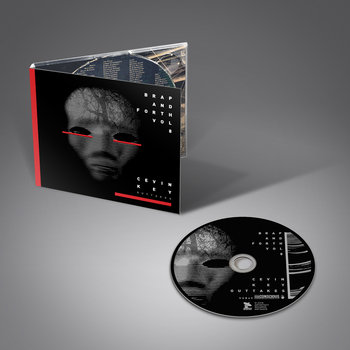 In their early years, Skinny Puppy's music relied heavily on samples. The snatches of spoken word on "Coma" come from Alfred Hitchcock's film Shadow of a Doubt (the same samples appear on Remission's "Far Too Frail"). Key's process of sample splicing was always intentional: "We used to really be into movies," he says. "We really thought movies could touch a part of you the same way that music could—especially if there were some key lines, key spoken words, or phrases that could be utilized to make a point within a song. We felt that those lines needed to be immortalized. And luckily at that time, sampling was not a sin—it was a necessary ingredient. Early experimental industrial music always had [sampled] voices and a lot of it was taken from random places—who knows where they were from. It was always something to make you think. So we wanted to always throw in a little bit of extra lyrical content where we could."
"Jam Brak"
Merch for this release:
Vinyl LP, Compact Disc (CD)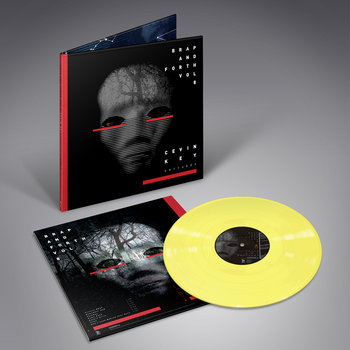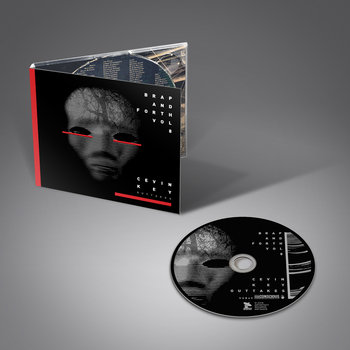 One of the earliest recordings on Vol. 8, "Jam Brak"'s rough quality make it clear Key rescued the track at the verge of total extinction. Thank God he did: the track offers valuable insight into Key and Leeb's writing process as they were first exploring their gear. "I think less is more in a lot of cases, because we have so much [technology] now," says Key. "At the time, you had to work around limitations constantly." Even the ability to sync machines was a challenge: "To do that in the old days, you really had to have a technical mind, and you had to figure out a method to kind of get them to work altogether. It was almost exciting when you could get things synced altogether and you realized you had to capture it."
"Sniper"
Merch for this release:
Vinyl LP, Compact Disc (CD)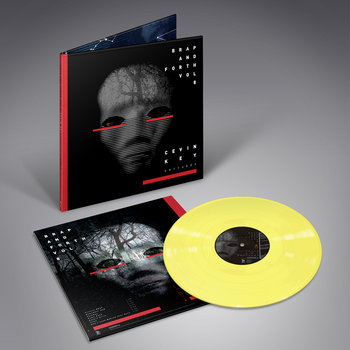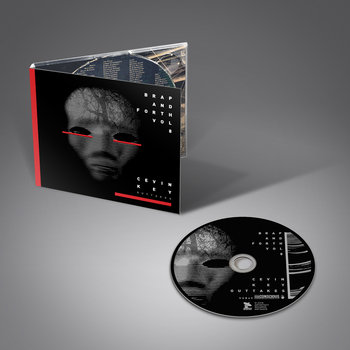 With its somber, unaffected sound and moody atmosphere, "Sniper" would fit neatly alongside the abbreviated eulogies woven throughout Bites. "A lot of the ideas I was writing I was hoping would become things—and they did," says Key. "But then afterwards I realized a lot of songs didn't become something, they just remained on cassettes. But obviously they still retain the same feeling that I had at the time. Perhaps the equipment that I was using at the time created a sound I almost can't get anymore, because I don't have that type of primitive set up. I wish I could go back to get it—but then I'd be faking it."