FEATURES
Electronic Producer Celldöd Sees The Beauty in Mistakes
By Aaron Carnes · February 22, 2018
At a gig in London last year, Swedish electronic artist Anders Karlsson—officially known as Celldöd—had some technical difficulties. The wonky power setup at the venue couldn't handle all his gear. For most electronic artists, that's a kiss of death, but Karlsson didn't sweat it. He unplugged the majority of his equipment and then reconnected just a few pieces as the crowd watched. When he got his new minimalistic setup working, he jumped right back into what were newly adapted versions of his songs. The crowd cheered wildly.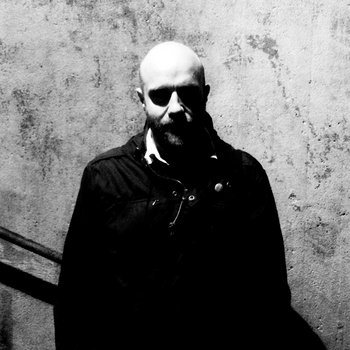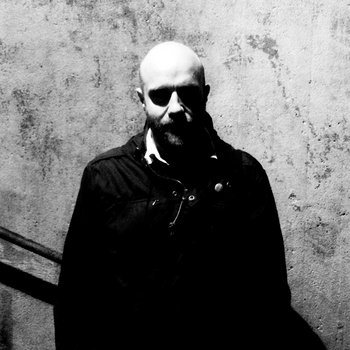 Merch for this release:
Vinyl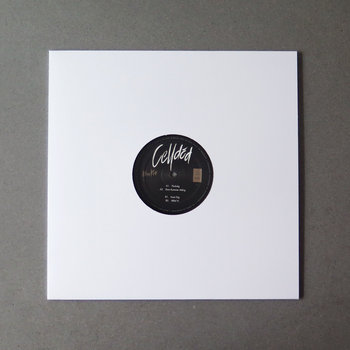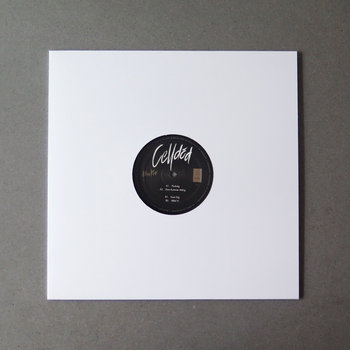 At another gig in Madrid in 2015, Karlsson noticed that one piece of his gear started making unexpected sounds. Rather than panic, he went with it. He let the machines spaz while he improvised spoken word poetry on top of the orchestra of noise.
"I want to have sort of a controlled chaos in my live gigs," he explains. "For me, it's more fun not being in total control all the time during a gig. At the same time, I love to have a dancing crowd, so the funk element is equally important."
Karlsson doesn't use computers at his live shows, even if that means more effort and more chance for disaster. Instead, he has a pre-programmed MPC sequencer, and brings other gear (synths, drum machines, filter boxes, drum pads, guitar pedals) to play live. "Every machine I have with me on stage," he says, "I use to the fullest." He uses all this to scrape together a raw form of electronic music with heavy punk and industrial influences that reflect a minimalist approach. He calls it "dirty electronic music."
"I like buzzes, cracks, and other unwanted noises," Karlsson says. "I like the sound of cheap hardware that many people would never use. I like bad-sounding digital effects, old spring reverbs that have a sound of their own, and semi-functional gear. I want the listener to hear the recording process infused in my tracks." Still, not every show has problems that need quick adjustments.
Karlsson tries to play live around once a month. When we speak, he had just gotten back from a gig in Athens, Greece, which he says went great. His audiences these days tend to be a mixed bag—meaning, not a strictly electronic crowd—which is good for him since his influences extend beyond that genre.
"To see people from different subcultures dance together when I perform is an awesome feeling," Karlsson says. "I got people in their 20s as well as 50-plus people listening to my music. I'm the last generation who can remember a time before there was mainstream electronic music. The kids nowadays, most often, don't care how and when the music they like was made. That's totally fine by me."
At age 46, Karlsson has been involved with electronic music for a long time, all the way back to the '80s. Before he started making music, he was riveted by the DIY aesthetic of the punk bands he'd go see perform in his hometown of Åkersberga, just outside of Stockholm. He started going out to see local punk bands when he was 14 years old. A few years later, he ventured out to Stockholm and got to see more established bands like KSMB, Toy Dolls, and the Ramones.
Karlsson really wanted to start a punk band. He tried learning to play the guitar, but he quickly lost interest. Eventually, he borrowed a Pro One synthesizer from his school and experimented with making weird sounds. "For me, punk was more than just a sound," Karlsson says. "It's more about passion and DIY. I will always be punk, even though I make electronic music."
He fell in love with some of the classic electronic artists from the early '80s—Yello, Kraftwerk, Ultravox—but felt they lacked something that punk had. Then he heard EBM, which fused electronic music with the aggression and directness of punk music.
Merch for this release:
Vinyl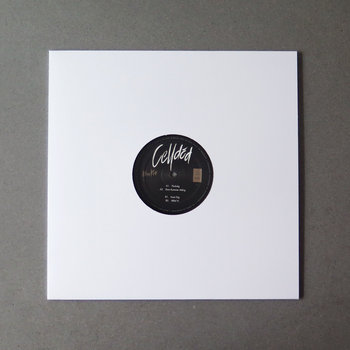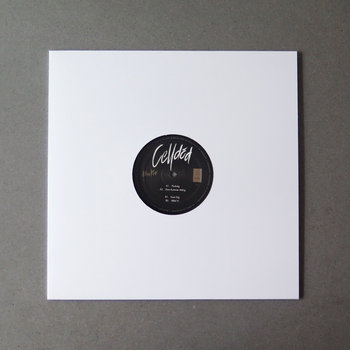 By the late '80s, he was recording music in his room, recording under the names Information Unit and Human Experiment. It wasn't till 1992 that he unveiled his first official release. He created the moniker Human Brain Tissue and dubbed 15 copies. By 1996, he was releasing tapes under the name The Pain Machinery. (The Pain Machinery became a duo in 2001 as Karlsson started to play live shows. His friend Jonas Hedberg started as the band's live percussionist, and eventually sang on some tracks.)
"I feel that it's often liberating to start with a clean slate and to reinvent myself," Karlsson says. "All of my projects have had different elements that make them different. At the same time, I'm not interested in doing songs that sound totally different from one another. I like to have a certain sound."
He released a series of tapes throughout the '90s, with runs ranging between five and 40 copies, but he still wasn't playing any shows. As he puts it, no one asked him to play, and he wasn't running in the right circles. ("I didn't even think about doing any live gigs at first. I just wanted to make music.")
With no internet and no shows to promote his music, he networked with people who shared similar tastes and gave them copies of his tapes, often at clubs or concerts. It was an extremely niche group: "Too much electronics for the punks, and too much noise for the dance scene." He never followed up with any of them, although on occasion, he'd get positive feedback from someone who'd randomly received one of his tapes.
"I mainly do music because it makes me feel good in my soul," Karlsson says. "It was harder to network back in the days. You had to work hard to meet like-minded people when you were alternative even compared to the alternative people you hang around with."
Karlsson's released so much music since 1992 that he has no idea how many albums he's put out. ("I don't even know if a got a copy of all of my releases.") He guesses it's in the range of 30, including his CD-R releases in the 2000s, as well; these were his biggest runs, some as much as 500 copies.
Going out and playing live shows connected Karlsson to the music scene in a different way. He became friends with the group Severe Illusion—they traded CDs with one another—and was eventually asked to join the band as a live member in 2004. He played with them until 2014. "We did everything from opening for Front 242 in front of maybe 800 people to playing at smaller clubs," Karlsson says. "It was all fun, and I never felt nervous playing with them. I always get a bit of an adrenaline rush on stage though."
Merch for this release:
Vinyl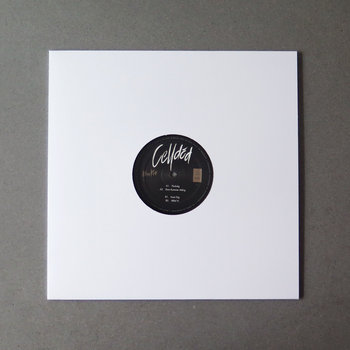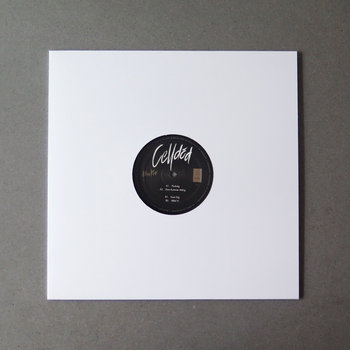 Though he no longer plays with Severe Illusion, they are still friends, and The Pain Machinery is currently on hiatus, as Hedberg has been busy with other projects. Since 2014, Karlsson has refocused his efforts on playing solo once again, and Celldöd was born. It's a rebirth in a sense, a refocusing of all his energy into a singular solo project. He has two releases on Bandcamp, which also have physical releases.
"I like the idea of working together with people; the problem is that I am very introverted in the way I make music," Karlsson says. "I think a lot before I make a track, and then I go into a zone when making the track. It's almost like I'm in a trance. It's hard for me to combine that with a social thing. It's easier to listen to music with my friends and make music in solitude."
Last year, he did collaborate with another artist: Varg. They recorded an album under the moniker Vargod, which was released on Opal Tapes. He enjoyed the process, since the two worked in isolation and passed tracks back and forth via email. ("That's a good compromise, I think.")
Karlsson still releases tapes, and has another forthcoming. And though he records on an old Mac now instead of an Amiga, he still uses a lot of the same gear he's been using since the early days, as they continue to give him that dirty sound he loves so much, and keeps him from overcomplicating his music with new production tricks.
Celldöd, for Karlsson, is back to basics; he's trying to discover what is honest and true about his music. The name Celldöd means "death of cells," and is a reference to Karlsson's battle with cancer and an homage to the chemotherapy treatment he's been getting to fight it. "Making music has always been very important for me during the hard times in my life." He also sees the Celldöd project as a further pursuit in his quest to make electronic music that is simple. In a way, he sees Celldöd as the most minimalistic project he's yet had.
"Celldöd is a boiled-down version of everything I have done. I want my projects to be me and I don't want to overthink things. I think I get closer and closer to the naked core of what I want with my music," Karlsson says. "I'm not attempting to reach a larger audience. I do pretty much what I always do when it comes to making music. I'm happy that I've got cool labels who believe in my sound, and the timing is good for punky DIY electronics."
-Aaron Carnes