FEATURES
Cassowary's Sun-Kissed Modern Jazz Shines on His Debut Album
By Phillip Mlynar · April 22, 2020
When Miles Shannon was 10 years old, he came across a stash of jazz records his late grandfather had left in the attic. "The first record I found was Clifford Brown's Study In Brown, that also featured Harold Land and Max Roach," says Shannon, a Los Angeles-based singer and multi-instrumentalist who records sun-kissed modern jazz under the name Cassowary. (Keen listeners will recognize his playing from his childhood friend Earl Sweatshirt's I Don't Like Shit, I Don't Go Outside.) "Land, man, he just had the smoothest tone on saxophone and Clifford Brown was doing so much memorable improvising," he says. "That record snowballed into the tastes I have now." Absorbing the album's textures and melodies inspired him to start learning saxophone, keys, and bass, and embark on a musical adventure of his own.
Fifteen years on from Shannon's musical epiphany, he's released his debut album, Cassowary. The record is a harmonically rich modern jazz project that gives L.A. beat scene influences the sonic patina of garage rock. "I don't want my music to be too polished," says Shannon. "It's balancing that garage rock sound into music with the very clean production of Flying Lotus and Thundercat and the meticulous composition of Steve Reich and Philip Glass."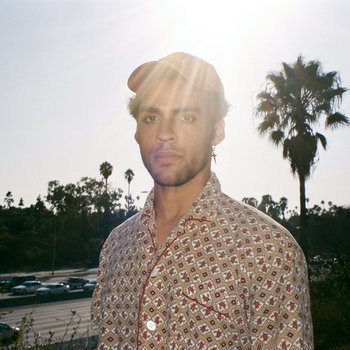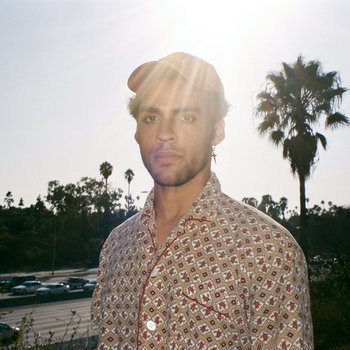 Merch for this release:
Vinyl LP, Compact Disc (CD)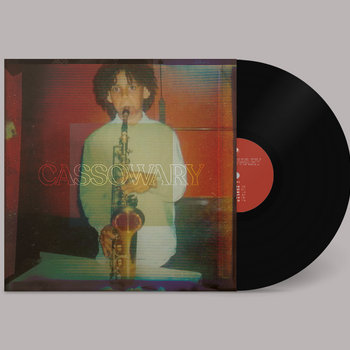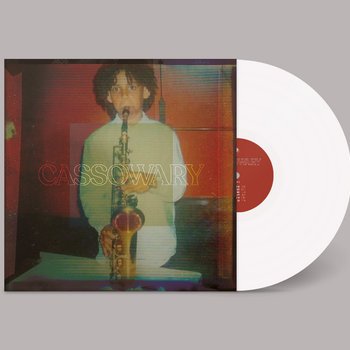 Cassowary is a sumptuous summation of Shannon's musical experiences to date. "She Funked Me," the first song Shannon finished recording, is a jazz-funk bop that pulses along, bedding his sultry falsetto in wobbling bass lines that sound like they were born in a Thundercat recording session. "Cyclical" is powered by an ominous piano riff that's destined to be looped up behind an abstract Earl Sweatshirt verse. "Roach," which showcases Shannon's chops, is based around a tricksy 15/3 time signature that gives it a loping, future-funk feel. Cassowary also includes the three-part instrumental composition "114°," which binds the album together, and which was named for a scorching hot summer day in 2018 where the temperature inside the studio was so insufferable that Shannon remembers, "We were basically all stripped down and sweating" while recording the song.
Cassowary is the culmination of Shannon's musical journey. After attending the prestigious L.A. County High School for the Arts and studying under Walter Smith III—a sax player who's performed alongside Christian Scott, Terence Blanchard, and Eric Harland—Shannon decided to skip college in favor of decamping to New York City, where he immersed himself in the live circuit. "I wasn't sure music college was the right move, especially without a full scholarship," he says. "It's important for musicians to make a living doing this craft, and any amount of money you're not paying back really helps."
Merch for this release:
Vinyl LP, Compact Disc (CD)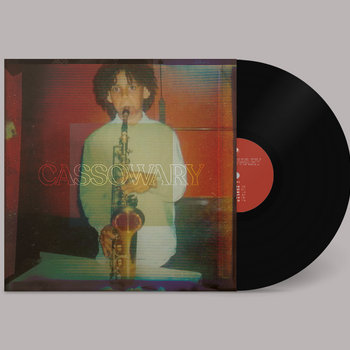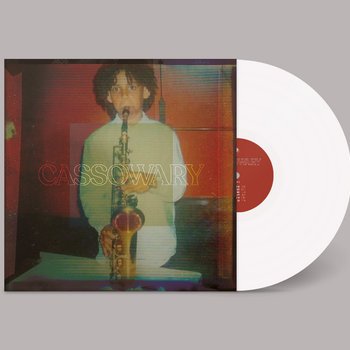 Smalls Jazz Club in the West Village became one of Shannon's regular spots, but he cut short his Big Apple apprenticeship after five months. "In New York, there's always somebody so much better than you—which is inspiring, but also scary," he says. "I think it was just the length of time I needed to be there—I learned what I needed to learn during that time."
Back home in L.A., Shannon reconnected with a childhood friend, Thebe Kgositsile—otherwise, of course, known as Earl Sweatshirt. "I grew up with Thebe," Shannon says. "I met him when I was five years old, and we instantly got along. We were both really into Michael Jackson—I remember us dancing to 'Smooth Criminal.'" Shannon and Kgositsile also bonded over a shared sense of humor: the two used to listen to Monty Python routines together. After rekindling their friendship, the two struck up a creative collaboration, with Shannon contributing live instrumentation to Kgositsile's critically acclaimed I Don't Like Shit, I Don't Go Outside.
Witnessing Kgositsile's songwriting process caused Shannon to think about branching out; he went from gigging on L.A.'s live circuit—where he'd appear at spots including The Mint and Genghis Cohen—to composing his own original songs. "Thebe really helped a lot with inspiring me to do that," he recalls. "He inspired me to create something I could be proud of. He was leading by example and I do thank him for that."
"I'd like this album to be for anyone who really wants to challenge themselves sonically, rhythmically, and harmonically," says Shannon, describing the grand direction he charts on Cassowary. "It's a melting pot of influences and a lot of things working at the same time, which is kinda how I listen to music myself."