FEATURES
Carmen Villain Hits a High Point With "Only Love From Now On"
By Andrew Parks · March 07, 2022
Carmen Villain has experienced two very different lives over the past two decades: First as an itinerant model and then as a shape-shifting musician. At 14, a stylist discovered Villain on the streets of Oslo and put her on a path that lead to cover shoots and fashion spreads for Elle, Vogue, and Marie Claire.
Villain's parents made sure she finished school first and kept the modeling gigs to a minimum. With a proper agent in place at the age of 17, Villain left Norway for New York. "[I] didn't have the time to hang out and do stupid shit as a 17-year-old in New York City. It was fun in the beginning because it was all new to me—all new people and traveling and making some money," she says. She continues, "It has its limits creatively, though, because you're always a puppet for other people. For me, it got old quite quickly. After a couple of years, I was like, 'Ugh.' That's probably a spoiled, sort of Norwegian privilege because (a) I was young, and (b) I didn't have to do it."
She's alluding to the "Nordic model," Norway's system that values the arts and offsets its high cost of living with slight income disparities and a wide social welfare net. Villain was born in Midland, Michigan, while her father was studying abroad, and raised in his native country Norway. Her mother's family is from Mexico. Between those financial safeguards and the simple fact that she missed her family and friends, Villain found herself visiting Norway throughout her modeling career and moving back to Europe for good after several major life events.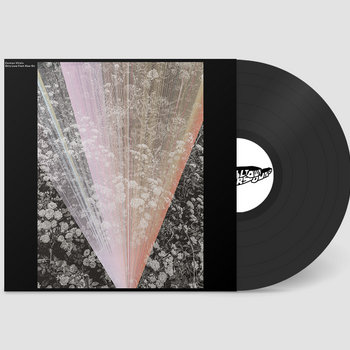 .
00:10 / 00:58
Merch for this release:
Vinyl LP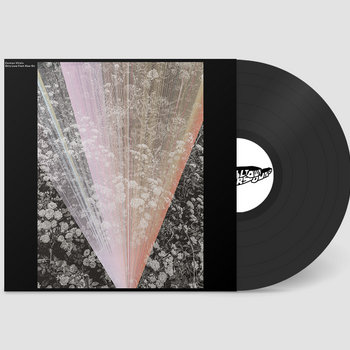 The first was 9/11. "That [day] was traumatizing for everybody," she says. At that time she lived three blocks away from the World Trade Center. "I wanted to stop everything," says Villain, "but [the modeling agency] kept me working, which I probably shouldn't have done. I probably should have gone home."
At 22, Villain became pregnant with her now 16-year-old daughter Tindra. She then moved to London and lived there for several years as she reevaluated modeling and started experimenting with music.
Both of Villain's parents were guitarists, and all of her siblings are musicians. One sister (Madeleine) is a producer/singer, and the other (Victoria) is a film composer. Then there's her brother Nils, aka "Nihil" of the black metal band Endezzma. "He's super good at playing the guitar," says Villain, "and they wear full stage makeup, with pig's blood and all that. My mom's like, 'Ahhh!'"
It's hard to imagine her having the same reaction to Villain's songwriting, which started out wild and wooly on 2013's Sleeper; shifted to layered soundscapes and a lingering sadness on 2017's Infinite Avenue; and landed in a largely instrumental space that's far too evocative to simply be deemed "ambient music" (everything from 2019's Both Lines Will Be Blue onwards, including an impeccable run during the pandemic).   
"I probably would have lost my mind if [the pandemic] was a few years earlier," says Villain, "but it's been good for making stuff and being creative. I've had periods of not being very well, mental health-wise, and it's just the worst. I know people have this idea of 'tortured minds make the best art' or whatever but for me, that's not the case. It's hard; you just second guess everything you do, and the process is not joyful in any way."
Only Love From Now On really nails Villain's range as a producer, mixer, and arranger, including collaborations with trumpeter Arve Henriksen (Supersilent) and recurring flutist Johanna Scheie Orellana. She essentially slips into the background without us noticing—a disappearing act spread over several richly textured records—and become the sonic equivalent of the artists (Ana Mendieta, Hannah Wilke) and film directors (John Cassavetes, Michelangelo Antonioni, Apichatpong Weerasethakul) she mentions far more often than musicians. That includes the spare and spooky interlude "Liminal Space," the pitter-patter percussion and haunting brass hooks of "Gestures," and the creeping, borderline clammy beats of "Subtle Bodies."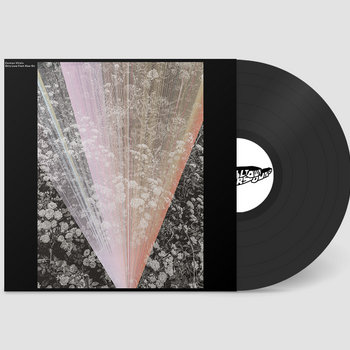 .
00:10 / 00:58
Merch for this release:
Vinyl LP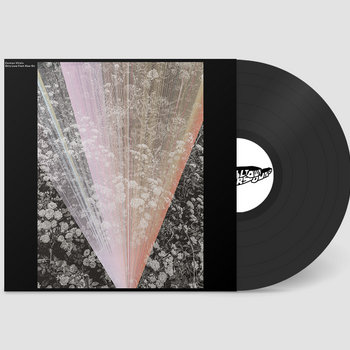 "I had trouble calling myself a musician for a long time," says Villain, "Even when the [first] record came out. I was like, 'Am I really?' It was like impostor syndrome. I know some people are geniuses who make their first record when they're 20 and it's, like, the most amazing thing you've ever heard, but I think it takes time for most of us to develop and shape our ideas. I feel very confident and comfortable with what I am making right now. To me, it's a natural progression."
Dwayne Parris-Robinson (better known as the UK bass conductor Parris) witnessed this evolution firsthand after meeting Villain at Oslo's Ultima Festival in 2018. Having both changed quite a bit since that show and a one-off remix, the pair figured they might as well produce a proper track together last year. An immediate standout on Parris' Soaked in Indigo Moonlight LP, "Movements," drops Villain's airy melodies on a dimly lit dance floor and whips up a woozy storm in the process.
"You can tell that Carmen has wide influences musically which include but are not limited to dub, ambient, musique concrète, [and] indie [rock]. So with every listen, you're always picking up something new. I also love how she uses her own voice and plays instruments for her records. It feels like she's always implanting a piece of herself in the tracks—something personal and connected," says Parris-Robinson.
Villain agrees, calling her compositions, "This secret little dialogue with me and the sounds." When it comes to making the music, she's not married to the outcome. "It's all about listening to what you're making and reacting to everything intuitively. That's the most important part of the process for me. I can shape each song, but I can't control everything. If I control everything, it's not interesting to me."