FEATURES
The Post-Punk-Inspired Pop Tenacity of Carla dal Forno
By John Thorp · October 31, 2017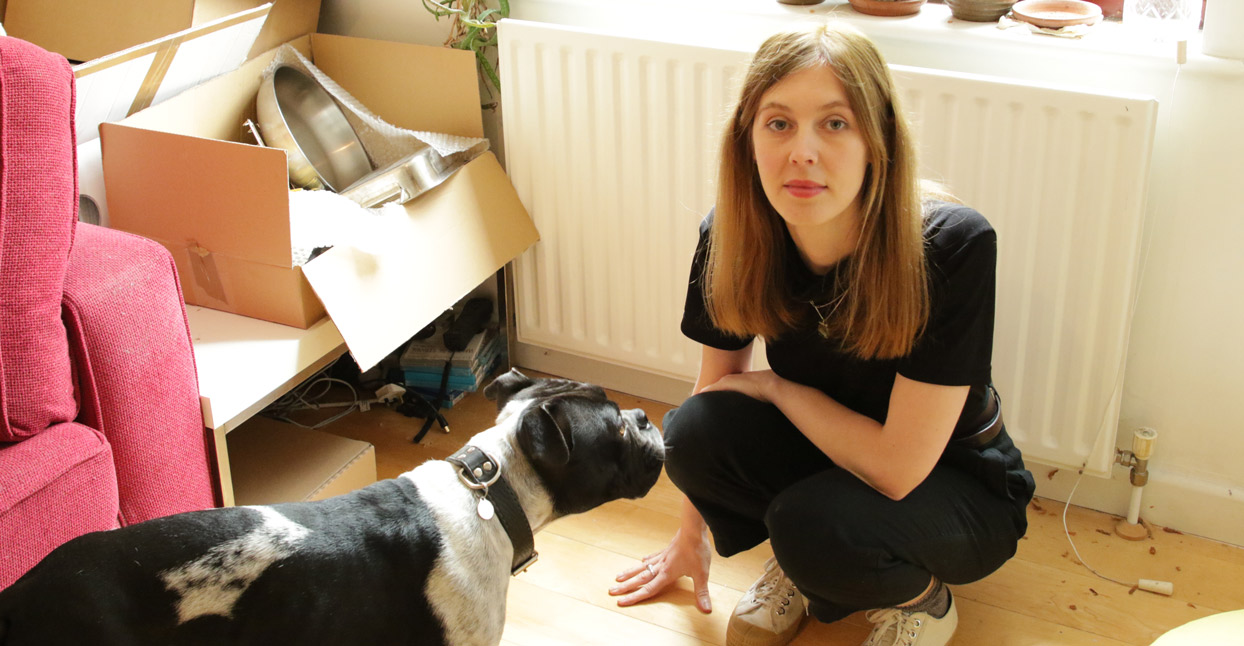 Written in Melbourne and later completed in Berlin, Carla dal Forno's celebrated debut LP, You Know What It's Like, could already be considered a quintessential listen for the thousands of fair-weather residents who are either killing time or seeking creative catharsis in the German capital. Intimate, introspective, and anchored by a frosty electronic pulse, it combined strains of post-punk, ambient, and folk to subtle but devastatingly atmospheric effect, heightened when absorbed beneath the endless grey of the city's unforgiving winter skies.
On her latest EP for Blackest Ever Black, The Garden, those same clouds begin to break ever so slightly. Marking her first entirely solo production, its four tracks hit more directly than before, referencing the experimental pop of Broadcast and Saint Etienne. Like those acts in their own heyday, dal Forno is now artistically prospering in London, an unexpected move that has nonetheless aligned neatly with her tastes.
"I would say Australian and British post-punk are the stuff that I'm turned onto most," explains dal Forno. "There is quite a long tradition of DIY, Australian, post-punk experimentalism that I put in my radio shows."
Merch for this release:
Vinyl LP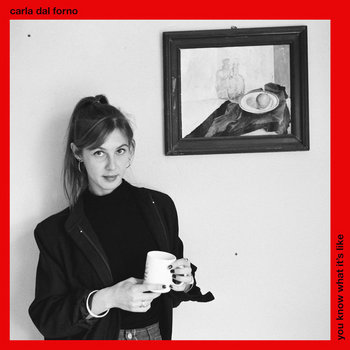 Dal Forno's NTS Radio show is a monthly appointment, while her more daily schedule finds her occupied behind the counter and in the stockroom at Low Company. The Dalston record store was founded earlier this year by Blackest Ever Black label head Kiran Sande, with whom she has established "one of those strong, long-lasting relationships" (dal Forno also contributes to another Blackest staple, the F Ingers collective). The store specializes in uncovering both contemporary and vintage gems across across underground dance, avant-garde, and art-rock, all worlds rooted in the DIY spirit that dal Forno's music is both infused with, and itself infusing.
"It wasn't so much bands that I was listening to, it was more that I started going out to see live gigs and stuff in Melbourne," recalls dal Forno when describing her earliest influences. "I realized that my peers were able to make their own music, in their bedrooms, and then bring it out and play it in small clubs and pubs. And I was like, 'Man, if they can do it, then I want to give it a go and see if I can.' Then, as I listened more, I realized that other people had been doing it for a long time, and there was more great music that was underground."
Merch for this release:
Vinyl LP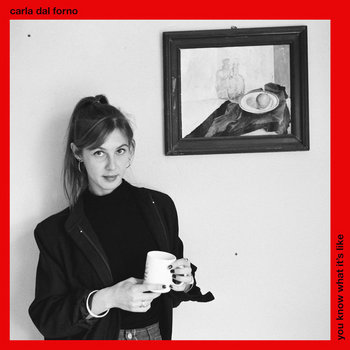 As The Garden burrows under your skin, dal Forno reinforces her impressive knack for creating pop music that captures that spirit, but entirely on her own terms. Her sound is appropriately timeless, but never slavishly referential to the sometimes self-consciously scrappy tropes of puritanical DIY ideals.
"I don't think I'm trying to make genre-specific music," she affirms. "I think that the linkage between the music from the '80s or '90s that I see my music tying into is DIY stuff. And DIY can sound different now as we have different tools available to us. So I'm using Ableton and other more modern synths. But when I make a sound, I'm fine using a sample or a drum machine on my iPhone, but I want to run it through pedals or amps. So I won't just use a straight sample that I've grabbed from another musician, or a program. I have to make it my own in some way."
The title track from The Garden is in direct reference to a 1996 release from Einstürzende Neubauten, a latter-period classic from the cult German industrial powerhouse. Its video mirrors the arthouse charm of the original too, with a slight but compelling performance from dal Forno, appearing underneath a feathered black hat, expanding on singer Blixa Bargeld's invitation to meet him in the garden. While he sings about avoiding the rain, dal Forno's response finds her there in any weather, and at any hour.
Merch for this release:
Vinyl LP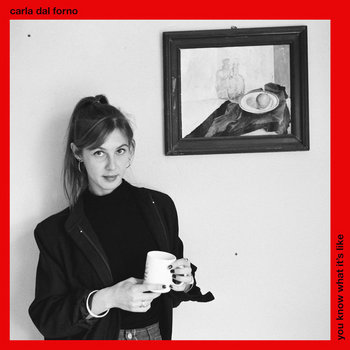 "When I first heard it, I loved how there was so much imagery, and so much I associated with the lyrics and the sound of the music," recalls dal Forno. "I had a melody and just decided that I wanted to write my own lyrics about being in the garden I had at the time, that it's a different feeling and atmosphere at night there compared to the day."
Still, while dal Forno may be engaging directly with her influences, and third track "Make Up Talk" specifically unpicks the tension of a messy relationship, the lyrics throughout The Garden still veer towards cryptic. She maintains no true social media presence, and perhaps wisely, is wary even to say whether the record is an addendum or a new beginning. In an age of saturated information and overanalysis, is there newfound power in ambiguity?
"I would like to think so, as it's definitely not my personal inclination to tell everyone everything about myself at every opportunity," remarks dal Forno, while also stressing an appreciation for artists who use their platform to champion social and political issues, and not writing off the idea of doing so herself in the future.
"Although at times I've felt pressure to do more press and talk on broader subjects, I don't think it's a bad thing that I've resisted some of those opportunities," she adds. "It's about the music at the end of the day, and I want people to engage with it in just as natural of a way as possible. And if there's all this other information you're feeding to people that's not directly related to the music, you might just interfere somehow with the ability to just go in and listen to it."
—John Thorp