FEATURES
Carl Craig Infuses Techno with the High Drama of an Orchestra
By Joe Muggs · May 05, 2017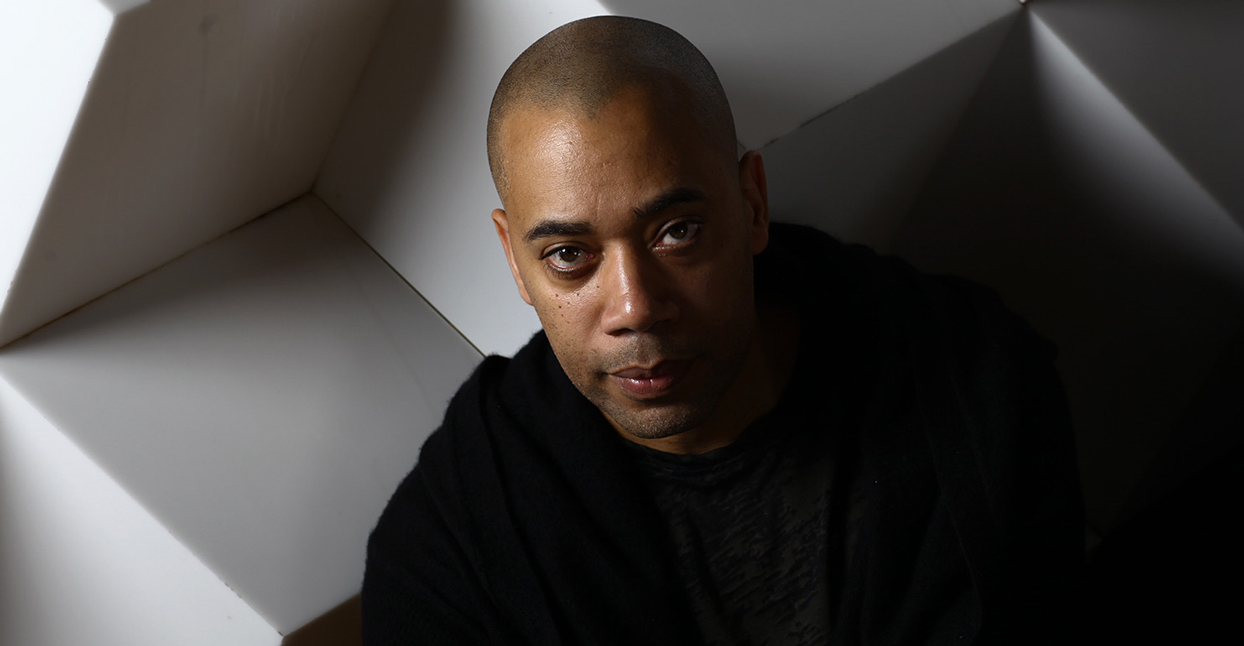 The idea of fusing electronic and orchestral music isn't new—especially not to Carl Craig. The Detroit musician is well-known for his place in the international house and techno underground; he was part of the city's second wave of techno, working closely with Derrick May when he was only a teenager, and continues to be part of the international big league of DJ/producers/remixers. But he has always been ready to step away from the dancefloor, keen to explore different possibilities in musical structure and instrumentation. His music has always been melodically complex, and his use of synthetic string sounds in particular, has always stood out. So it wasn't that great a leap to bring in "real" instruments for his new project, Versus.
In the late '90s, Craig expanded on the broken beats of his Innerzone Orchestra project by collaborating with respected jazz musicians like pianist Craig Taborn and drummer/composer Francisco Mora Catlett. Later, looking to expanded orchestral possibilities, he hooked up with Luxembourg pianist and electronic producer Francesco Tristano and Berlin techno mainstay Moritz Von Oswald of Basic Channel/Rhythm & Sound. In 2008, Craig and Von Oswald took part in Deutsche Grammophon's ReComposed album series, blending motifs from composers Maurice Ravel and Modest Mussorgsky into a suite of their own. That same year, Craig and Tristano performed a set of Craig's own classic tunes, along with works by modern orchestral composers like Steve Reich, with the Les Siècles orchestra at Paris's Cité de la Musique. It eventually became the seed of the Versus project.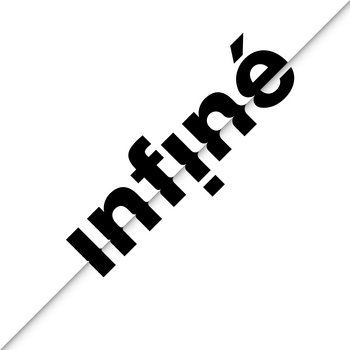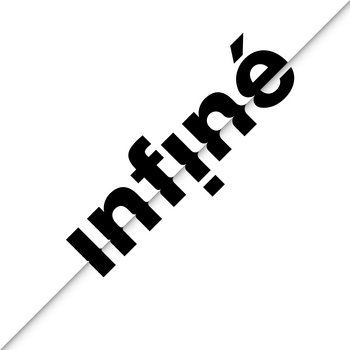 Merch for this release:
Vinyl LP, Compact Disc (CD)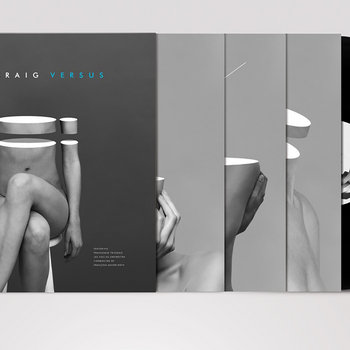 Craig, Tristano, and Von Oswald have continued to play together in various configurations over the last decade, but it was that Versus show that became a particular obsession. Now, after nine years of recording and meticulous editing and production, that concept has become a proper album. The record is a long way from the subtleties of a lot of Craig and Tristano's work together, or from the tastefully lyrical repetitions that pass for "neo-classical" or "post-classical" nowadays. It's a big, bold, and brassy beast of a piece, taking Craig's back catalog and weaponizing it with high-gloss production and huge dynamics: It's fit for space battles on an IMAX screen, or DJ sets in huge venues. Craig and Tristano will be touring these new versions of the songs not with an orchestra, but with a newly-minted band they call The Versus Synthesizer Ensemble.
Versus is likely to divide opinion: electronica or classical snobs hoping for ultra-cerebral art music will certainly not get what they want, while those who love Craig most for his big club sets will love it. Either way, there's no denying its impact, and it makes for another dramatic chapter in the career of one of the most productive and consistently innovative musicians in techno.
We met up with Craig in London, as he visited for the first public playback of the album.
Many people, including your contemporaries from Detroit, have made techno-meets-classical records by now. Did you have to think about how yours could be different?
No. I don't call it techno-classical anyway. It's 'action and adventure!' It was an adventure to make, definitely, but I think that music is music. We've all been on the same warpath with this kind of thing, so now we have the opportunity to do it—myself and Jeff Mills with the Abbey Road thing they did, Derrick May has done his stuff with orchestras—it's just great, it's fantastic.
You spoke at the album launch about how it's not a jump from Detroit techno to write for an orchestra, because you were so used to hearing strings in the soul and funk that were the precursors to techno. 
Right. Dionne Warwick, Ramsey Lewis, Salsoul, Philadelphia International, Motown, Curtis [Mayfield], 'It's a Man's World' by James Brown, everything that was on the radio…and even things like Moody Blues…music from right before and right after I was born. It was just normal to hear music with strings. One would think, the way people talk, that all music was guitars at one point—the same as one would think that all music is synthesizers and samples now. But actually, the sounds of those strings and other instruments are in my blood because I've been listening to music religiously. Then, later, there was Electrifying Mojo [the legendary mysterious Detroit DJ who mixed synthesizer grooves and sci-fi aesthetics, credited with sparking the techno explosion]. He didn't play soul records with strings, but he did play John Williams's Star Wars soundtrack!
And of course he played Kraftwerk, who themselves were barely one step from the European classical tradition.
Yeah, he was playing the purely electronic stuff. But, of course, before they did that they were classical musicians. Just like Moritz Von Oswald was a classical musician.
Do you ever have these these high/low culture categories in your head when writing or thinking about how to present music?
No. Music is meant to enjoy and inspire. When I make a track, I've never made it saying, 'This one's for my techno people, this one's for my house people, this track is for whatever…' I just did it, and it just was, and I worked hard to make it what it became. That's the same thing with this, and that's how it'll be until the day I breathe my last breath, as the plane goes into the ocean.
Those ideas of high and low culture have been so weighted with race and class, right back to Scott Joplin writing operas but being seen as this ragtime guy. But is it changing? Do you think the classical world is ready to listen to a black guy from Detroit?
I don't give a shit about that. Honestly. I mean, in the early stages of the project, we thought about that stuff, then after a while it was just, 'This isn't a classical record, it's something else. It's an action and adventure record, it's not classical.' I know from sitting on these Grammy [committees] that these classical cats would be like, 'What the fuck is this?' I made this record for those special few who just say, 'You know what? This is interesting. I want to know what the hell is going on with this. I know what classical is, but this is something else. I know what techno is, but this is something else.'
I can see where you're coming from with 'action and adventure.' These are dramatic and quite hard tracks. You could easily have used strings to be lyrical and pretty, especially on something like 'At Les,' but you chose to make it aggressive. Was that conscious from the start?
It's how it became. Listening to the parts that we recorded with the orchestra, it always had something that was very heavy. If you go back and watch the recording at Cité de la Musique, there's aspects of it that have this flowing thing to it. But there's this bombastic thing that comes across, too—and that's where I felt more comfortable with these versions: keeping it bombastic and exciting in that sense.
It feels very film-score-influenced on that front. You mentioned Electrifying Mojo playing Star Wars music—were soundtracks always an influence?
Yeah, and right back when Derrick May and I first started putting synthesizers together on the floor, we'd say, 'OK, we're going to write the new Blade Runner score.' But later on when I discovered what the real world of music-for-hire is like—having someone tell you, 'Nah, you have to change that' a hundred times—I realized that I'm not that guy!
What about current soundtracks? The influence of electronic music seems particularly strong on Hollywood now—and not just trashy EDM in action flicks either, but things like Mica Levi, Jóhann Jóhannsson…
Definitely, definitely. The guy that really turned me on was Mac Quayle, the Mr. Robot stuff—there were some things happening in that that I thought were just incredible. Another one of his was Scream Queens, which has some really exciting pieces. Mac Quayle used to make dance music, he came from making club mixes of Rihanna and that kind of stuff. But then I started noticing him as a TV score composer and made the connection. Clint Mansell's Moon soundtrack—I thought was really great. Jóhann Jóhannsson I just found out about over the summer, but I think is amazing. And of course the king of the shizz right now, Hans Zimmer, is always exciting.
All of them helped inspire this. I didn't want it to be a record where it's just a 909 on top of some strings. I find that the balance between machine and instrument can be quite incredible, but it seems to be a different kind of groove so it's very hard. I remember seeing Yusef Lateef playing with the DSO [Detroit Symphony Orchestra] and his band were swinging, but the orchestra couldn't swing. That's the same kind of scenario you get using an 808, 909, any of those kind of things with an internal sequencer—it doesn't have a live feel like the instruments do, whereas if you sample it and play it back live, you can get a feel closer to what the orchestra has.
People who've never seen an orchestra play in the flesh often don't realize how much it has a physical impact, almost like soundsystem music.
Yup. That's right. The strings, the brass, the percussion, it shakes the whole foundations as well as your body, and that's super important. I hope that part has gotten across to people in this. I don't know if people are going to love it or hate it, but I'm real happy about it.
You've had plenty of experiments with ambient, jazz, and classical before. But do you still feel an attachment to the dancefloor too?
Well, yeah. I'm there every night! The dancefloor has been important to all types of music in history, whether it's country or older music with orchestral waltzes…and even fun stuff like a 'A Fifth of Beethoven' by Walter Murphy, who does all the Family Guy music now. Over the years I've often wondered how I could do something like that. Not disco, but the kind of thing that might attract a different type of person to the classical, orchestral music, and alert them to the fact that there's something else going on.
Are you hoping DJs will play these tracks?
Some will, some will. It's definitely for adventurous people. But then everything I've done has been. 'Desire' [in his 69 guise] was a track not made for the dancefloor, but it ended up on the dancefloor. 'Bug in the Bass Bin' [by Innerzone Orchestra] was not made for the dancefloor, but it ended up on the dancefloor.
In really unexpected ways! [The jazz-influenced beats of "Bug" were famously influential on the emergence of breakbeat hardcore and jungle in the UK where DJs would play it sped up to 45rpm.—ed.]
Right! And 'At Les' ended up on the dancefloor. So I expect that somebody who's adventurous will be able to find something in this, whether it's the bombastic-ness of 'Domina' as an intro, or something like 'Darkness' that's this kind of growling, pulsating thing that bubbles up that could either be a breakdown or a starting point or an ending point…
How do you expect this project to evolve now aside from that? Will the tracks continue to change as you play them live with the newly formed Versus Synthesizer Ensemble?
Well, I would like our show to be like when you go to a Broadway show. There are little things that change, but you know every word, you know the dialogue, you know every cue, because you go to it and you love it…
…And you come out singing the big numbers at the end.
Exactly! I want people to come the same way, excited about 'Hey, yeah, they're gonna do 'Desire' next' and 'Desire' starts and they all applaud. I'm happy for it to be real structured, like listening to a soundtrack. Maybe we'll be up there looking like a movie as you hear the soundtrack. It'll be fun…at least for me!
—Joe Muggs