FEATURES
Caleb Giles Returns Home on "Meditations"
By Danny Schwartz · November 03, 2020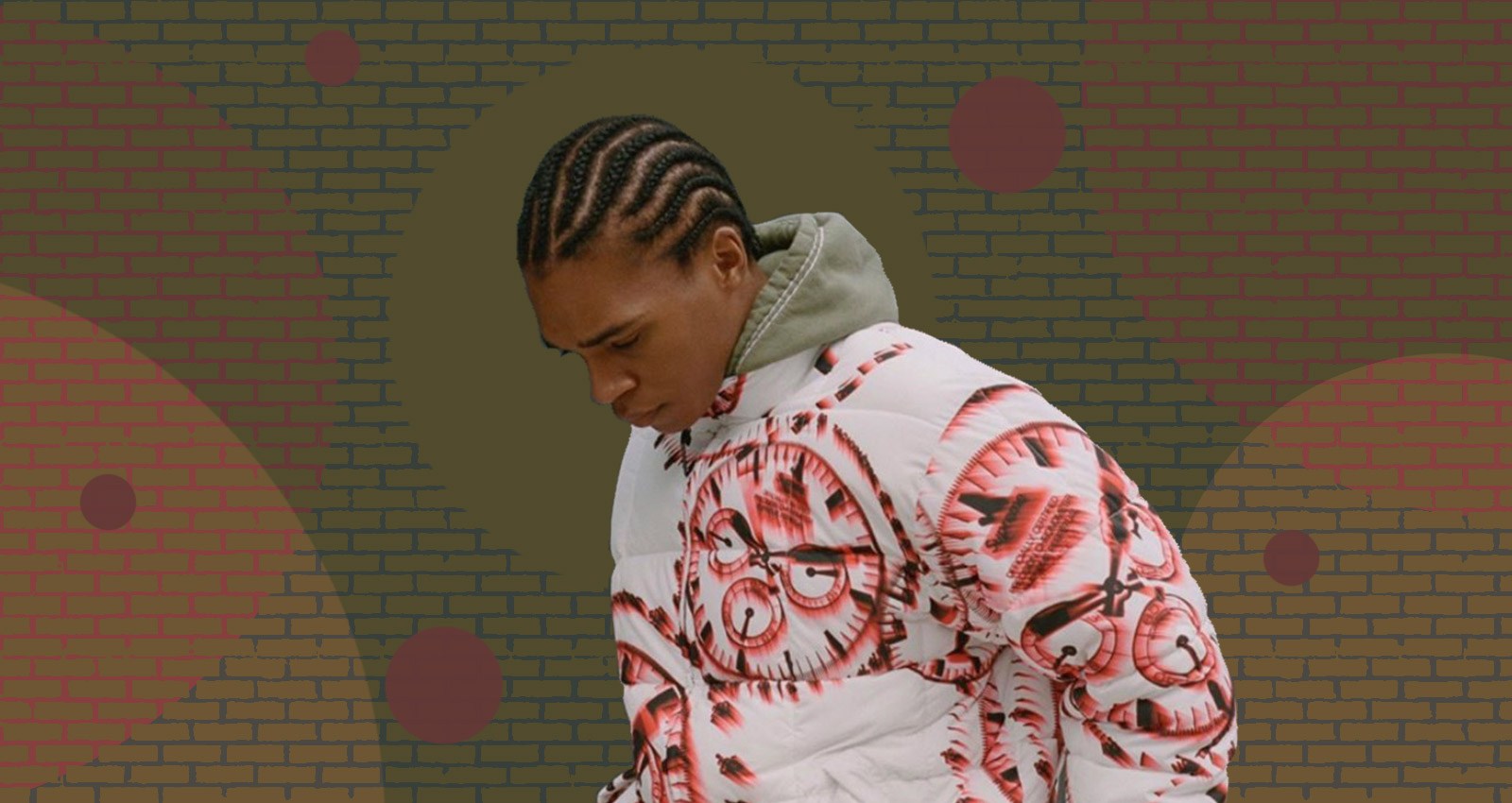 Bronx rapper, producer, and multi-instrumentalist Caleb Giles makes music that's weighted with the kind of starkness that New York living can bring. Isolation, distrust, defiance, deep reflection—Giles explores all of these moods and feelings, cloaking his carefully measured writing and first-person candor in heavy metaphor and allusion. A line on his new album, Meditations, perfectly summarizes his style: "I speak in code because they overstay/ My momma told me, 'Baby, make it plain.'"
On Meditations, Giles frames New York City in elemental terms—as a land of indirect sunlight; of stone, brick, and dirt; of undernourished plants and people. "We was raised bottom of the slum where the ceiling shrank, hundred nights rain making mud where I kneel to pray," he raps on "Passage." Over the phone, Giles, 22, describes the album as "focused reflection on this past year."
"I moved back in with my mom," he says, "so I was adjusting to the neighborhood that I used to live in. A lot of things have changed. I've changed. I look different. It was just a lot of anxiety and paranoia going on."
.
00:10 / 00:58
Meditations chronicles his return to Kingsbridge, the Bronx neighborhood that borders the northern tip of Manhattan. Giles first moved there in 2014, after a few years of bouncing around upper Manhattan and Brooklyn. (Before his family moved to NYC: Kalamazoo, Detroit, Knoxville, and Cincinnati.) In the same way he uses elemental and naturalistic language to describe his world and personal struggles, he often employs Biblical references—serpents, hawks, wolves—to characterize the adversarial relationships and danger he's felt since moving back to Kingsbridge. "Been through all the hurt, all the weight, all the struggle," he raps on "Soil," "your brother look away when he say he love you."
Giles' battle to protect his spirit is at the heart of Meditations. The way he withholds specifics and blurs faces without mincing words, both throughout the album and while discussing it, underscores his guarded mentality. "The neighborhood that I live in, it's active out here," he said. "I was having to move different because people want to cause me bodily harm. It felt like a matter of my life. There was a lot of things that transpired that had me on alert all the time. And that's tiresome. No one should have to live like that. But I kind of had to move because of how other parties perceive me."
Giles picked up the saxophone soon after his family moved to New York when he was 10. As a teenager, he played a paid weekly gig at a house church in Canarsie, Brooklyn, and later spent a few years as a member of the NYC jazz collective Standing on the Corner. (He recently split amicably with the group.) He says he's now more proficient at the piano, an instrument that's easier to just sit down and play. He began making Meditations "with intention" around last Thanksgiving, when he was staying with his dad, a touring bass trombonist; he sat down at his dad's piano for a couple hours, recorded a handful of melodies, and jotted down some lyrics. "That's where it started," he said. "And then I brought it back to the sounds of the city."
.
00:10 / 00:58
He recorded the bulk of Meditations in his mom's apartment. Of the several beats he produced on the album, his favorites are "Soil" and "No Difference," which utilize the samples he recorded on his dad's piano—meandering melodies that he dramatically slowed and detuned, to destabilizing effect.
Meditations balances self-assurance with self-awareness. For Giles, it is not only about standing tall as a young man, but also about taking a step forward as an artist. He says that his conviction about pursuing a career as a working musician was ironclad: "Even the title 'Meditations,' I think it's really apt. It came to me months ago in a dream. That was a sign to me that I'm walking the right way. I think there's no doubts that this is my lane to drive."
On "Stone Flower," Giles dispenses a few tokens of wisdom: "These n****s gon' hate you/ Learn when it ain't love/ Earn what you pay for/ Burn what you can't trust/ Merge when your lane stuck/ Hold fast, work get it, change up." It sounds like a reminder—a promise to himself.