FEATURES
Hardcore Legends Burn Embrace Change But Aim For Consistency
By Michael Hill · September 19, 2017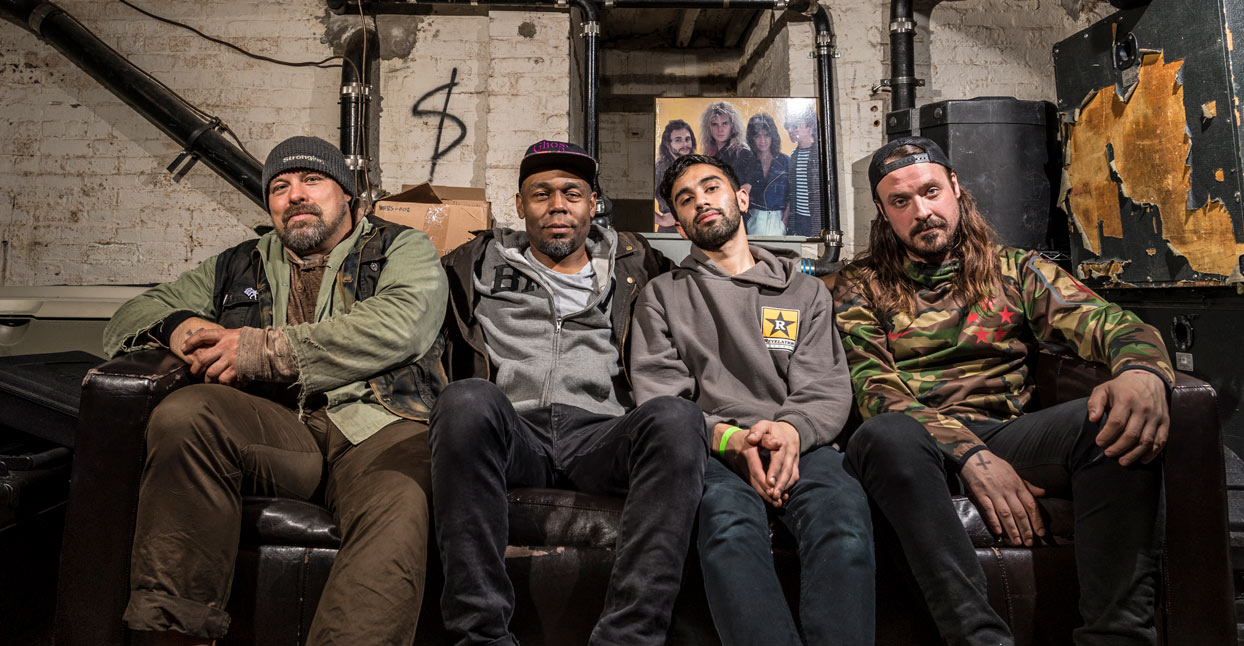 Ever since the 2015 Black N' Blue Bowl, the annual New York hardcore throwdown, Burn have been on a creative tear, writing new material and getting to work on the road. It's unusual, and refreshing, to witness a legacy band like Burn embracing the grind and injecting renewed intensity into the process of creating music.
Originally formed in 1989 by ex-Absolution guitarist Gavin Van Vlack, vocalist Chaka Malik, drummer Alan Cage, and bassist Alex Napack, Burn, along with bands like Merauder, Crown of Thornz, and Skarhead were part of a "second wave" of New York hardcore. Though their music was just as intense and aggressive as their peers, they distinguished themselves with introspective lyrics, and more or less avoided the "tough guy" image that was the calling card of most NYHC bands.
Merch for this release:
Vinyl LP, Compact Disc (CD)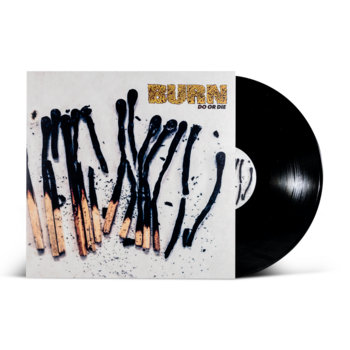 After debuting with their well-received self-titled EP in 1990, the band went into a period of inactivity; the members splintered off and were involved in a variety of projects. Van Vlack had bands Pry and Die 116, Cage formed Quicksand, and Malik sang in Orange 9mm. In the early 2000s, they got back together for the Cleanse mini-LP and Last Great Sea EP, but since the Black N' Blue Bowl two years ago, they've appeared truly re-energized. On September 8, the group released their latest, Do or Die, which is also their first full-length LP. We caught up with Van Vlack to learn about their unusual trajectory and what they've been up to in the intervening years.
Did Burn ever officially break up?
I guess not. Official means it's done and done. We just weren't able to creatively keep the momentum, and as young and passionate as we were early on, I guess we always saw things in black and white. The wisdom to see things on a broader spectrum comes with time and experience, I guess.
We couldn't work together, so we needed to walk away. I didn't realize it until after doing the Cleanse record that Chaka had musically gone into a totally different realm than what we were doing with Burn, and it was hard for him to put on a different hat so to speak. At that point, I couldn't imagine doing anything other than aggressive music, so it wasn't working. Though I think [Cleanse is] good, I don't think it's a good representation of what we could do, because we rushed through it.
The door was left open, but there was a time, to honest, when Chaka and I were in severe disagreement about a lot of things. We weren't even talking. Burn wouldn't be what it is without all of the elements combined. It's me and Chaka and the rhythm section. My whole life is about being involved in things bigger than myself.
What drew you guys back into the fold?
The person responsible for it was Sacha Jenkins, the creative director at Mass Appeal magazine. He's a good friend of ours, he's a documentarian and does a lot of work within both hip-hop and hardcore culture. He also plays guitar for The Wilding Incident. He sat us down and said, 'Listen, could you guys grow up because as a fan, I would love to see another Burn show.' That's kind of what hit with me. I realized that I missed that energy, I missed that music; the energy that Chaka and I have onstage is very palpable. That was the catalyst that put us back on the stage.
Merch for this release:
Vinyl LP, Compact Disc (CD)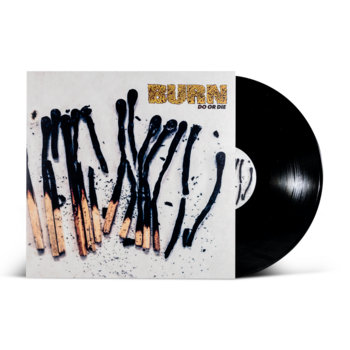 How is the new record different than last year's EP?
I would say that I had a real chance to sit down and write and record the material in pre-production as opposed to kind of taking the material that we already had and piecing an LP together with it.
I wrote about 25 songs for this LP, and we picked material that we felt would work cohesively to make an album. We also brought back two older songs that we thought deserved better recordings.
Working with Kurt Ballou [of Converge] on this record was an amazing experience. He has a lot to offer in the way of sonic expertise and thinking outside of the box.
Were there any changes in the writing process?
I personally prescribe to the idea that lazy people wait around for inspiration and real artists just get the fuck to work. Consistency is key. I make a point to work on music in some form daily, whether it's writing, or working on new sound ideas, or learning something style-wise that might be alien to what I am currently doing. It all adds up.
You guys have been around for a long time and experienced the ups and downs of the hardcore scene.  How you changed as individuals and how has Burn changed collectively?
All things are cyclical. Change is constant, and the lack of change leads to stagnation, which in my opinion is its own hell. Wisdom comes with age and only fools let age come alone.
—Michael Hill