FEATURES
"With Bud Ross" Is a Philly Soul-Inspired Beat Tape Connecting the Past and Present
By Phillip Mlynar · August 27, 2018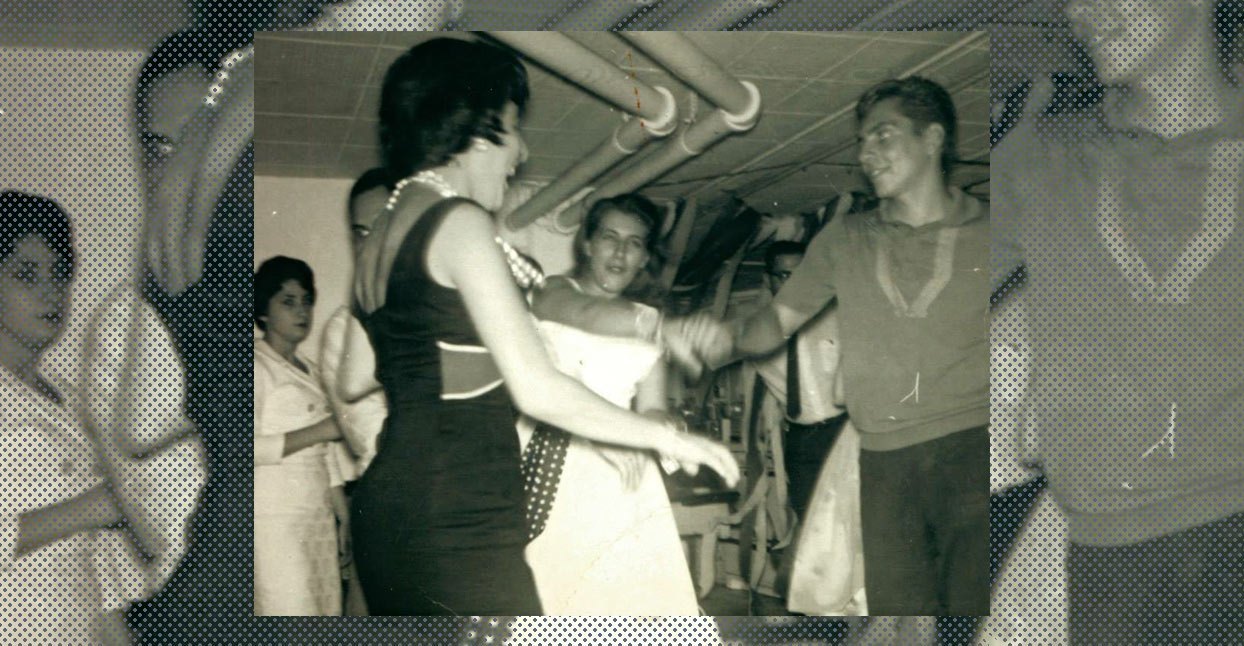 In the 1960s and '70s, Bud Ross carved out a role for himself at Philadelphia's Sigma Sound Studios, the legendary recording facility associated with the city's soul movement. As a prolific songwriter and producer Ross, now 78, estimates he was involved in the recording of more than 200 songs at Sigma Sound, many of which were characterized by honeyed melodies, lush organ lines, and gritty drums. Ross holed himself up on the fifth floor of the building, while the influential production duo Gamble and Huff worked out of the floor below. Despite never scoring a hit under his own name—he eventually left music to focus on a business selling cars—the 7-inch vinyl releases Ross worked on now fetch big bucks on the U.K. northern soul circuit, making him something of an unseen cult figure.
Fifty years later, Ross's music is now set to be introduced to a new generation thanks to With Bud Ross. It's a hip-hop project unfolding in two stages. The first involves producer and engineer Steel Tipped Dove, who created new beats from the original stems (the isolated, individual instrument sounds recorded to tape) of Ross's Sigma Sound sessions. Those beats will then be expanded into an album featuring rappers rhyming over them, with avant-garde MC milo being the first to record for the project.
This second life for Ross's music came about thanks to a serendipitous meeting with Darko The Super, a 25-year-old experimental rapper who runs the U Dont Deserve This Beautiful Art label. (The venture is named after a piece of artwork former Das Racist member Kool AD created.) The two of them struck up a friendship that gradually evolved into a working relationship after Darko's sister-in-law mentioned she was working as Ross's accountant. She said that Ross might need someone to help him out with computer issues—keeping on top of emails, and bringing his music to digital distribution platforms. During the course of conversation, Darko learned that Ross still owned the reel-to-reel tapes from his Sigma Sound days.
"Bud's the type of guy who has tons of paperwork, he just keeps everything," says Darko, who's based in Yardley, Pennsylvania. "When he gets pennies from ASCAP, he writes it in his checkbook. That's the type of guy he is. So I wasn't surprised he had all these original recordings."
Speaking by phone from his home in Washington Crossing, Pennsylvania, Ross puts his own spin on the heritage of the tapes. "I'd keep them because I paid for them!" he says. "In those days, as a producer, you'd run a session and give each musician some money, hand them some cash. I'd paid for the tapes, so I took them home. I must have a quarter of a million dollars worth of music there—it's a treasure chest of songs."
Ross's Sigma Sound tapes didn't contain completed tracks. Instead, the reels were made up of different 30-minute studio sessions that included takes of various musicians playing their parts on a range of songs. One reel might include nothing but drum rhythms, while another might feature several takes of different basslines. Realizing the reels were of historical importance, Darko and Ross contacted Toby Seay, the director of the Drexel University Audio Archives in Philadelphia, which aims to preserve and archive music recorded at Sigma Sound. To date, their collection contains more than 7,000 audiotapes, focusing on soul, disco, and R&B songs. "When Bud contacted me, he brought over a couple of boxes of different formatted tapes," says Seay. "I was very happy that the time period he was dealing with was a really good time period for tapes, so they were in good shape. That whole late '60s, early '70s Philly soul funk was really the precursor to disco, and it all pretty much happened right there at Sigma."
After Seay digitized Ross's music, Darko began piecing the songs together with the Mixcraft recording software. "I'd go through all these takes and recordings, and would find things like Bud talking to the singers and hyping them up about the song," he recalls. "It was a case of cutting the parts and putting in some EQ and mastering it."
The results of Darko's mixing sessions were released last year as Solid Gold #1 Hit Records by Buddy Ross & His Pals. It's a 30-song collection that showcases Ross's snappy songwriting atop production that fits snugly into the Philly soul canon. The songs feel warm and vintage; the drums playing beneath the grooves possess the sort of rugged texture that hip-hop producers have been hunting down for sample material for decades. The style of the songs prompted Darko to wonder whether they could be repurposed to become hip-hop beats. With Ross's permission, he could offer a producer the opportunity to pick and sample directly from the stems.
"If you find a great song you want to sample, like maybe you just want the bassline, you'd have to filter it out. It can be a whole ordeal to try and do that," says Darko, explaining the benefit of dealing directly with the stems. "But with Bud's reels, he has the bassline ready and isolated—or maybe you can just take the snare from a drum track and use the snare hits."
After shopping a hard drive of Ross's stems around for about a year, including offering it to Dr. Conspiracy, a producer from Atlanta's Difference Machine, Darko discovered Steel Tipped Dove, and realized he was someone who could "bring a new life to the music."
Dove admits he hadn't heard of Ross's music before Darko approached him, but he was instantly excited about the idea of getting to sample from the stems of this overlooked discography. Sitting in front of his computer and MIDI keyboard mixing board at his home studio in Park Slope, Brooklyn, he scrolls through a folder full of Wurlitzer organs riffs from one of Ross's sessions and breaks down how he approached turning the stems into With Bud Ross. He'd play the WAV files of various stems over and over at different pitches and speeds until he settled on one that hit. He says it was always tempting to start with the drum breaks—"because you just don't get those, and they're dope, and you can start piling samples on top"—but was mindful to keep exploring the depths of Ross's stems for inspiration. "It's incredible, man," he says as a blast of punchy horns starts to blast from the speakers. "I could make a hundred more beats out of these."
Ultimately, With Bud Ross is part beat tape, part history lesson. The album opens with "Only And One," which melds the sort of bubbling bassline that defined a chunk of '90s East Coast hip-hop with swirling strings and a wavering voice that pops in and out of the mix. (Ross worked with many vocalists at Sigma Sound, including Tommy Maris, Ronnie Walker, and Brothers Two.) The ominous piano chords of "Impression False" veer in a shadowy direction, complete with a lyrical refrain about the Grim Reaper. "Explosion Population" creeps along, with eerie bass tones that seem to beg for verses from a member of Wu-Tang Clan.
Dove says that when MCs would come by his studio, they kept hearing the Bud Ross beats and asking if they could rhyme over them. This enthusiasm prompted the idea of fleshing out the project to include rappers dropping rhymes over both the beats from With Bud Ross and a selection of fresh productions to be crafted from the stems. Dove cues up a song that features milo laying down his poetical visions over the electric organ lines and percussive handclaps of "Beads Love." The tone of the track brings up the impression of milo performing in an intimate jazz club—which testifies to the warm feel of Ross's production.
Ross himself admits that he's not exactly familiar with the styles and working habits of hip-hop artists—his current focus is writing a musical about the Philadelphia scene called The Decades—but he's enthusiastic about With Bud Ross. He sees it as part of the process of getting his music heard by as many people possible. When asked if he's open to other hip-hop artists sampling his music, he's resolute. "Sure, that's what it's all about!" Ross says. "I wrote the songs, but what good is a song unless people are singing it and loving it? That's the whole game."