FEATURES
Brendan Eder Tells the "True" Story of "Cape Cod Cottage"
By George Grella · September 09, 2021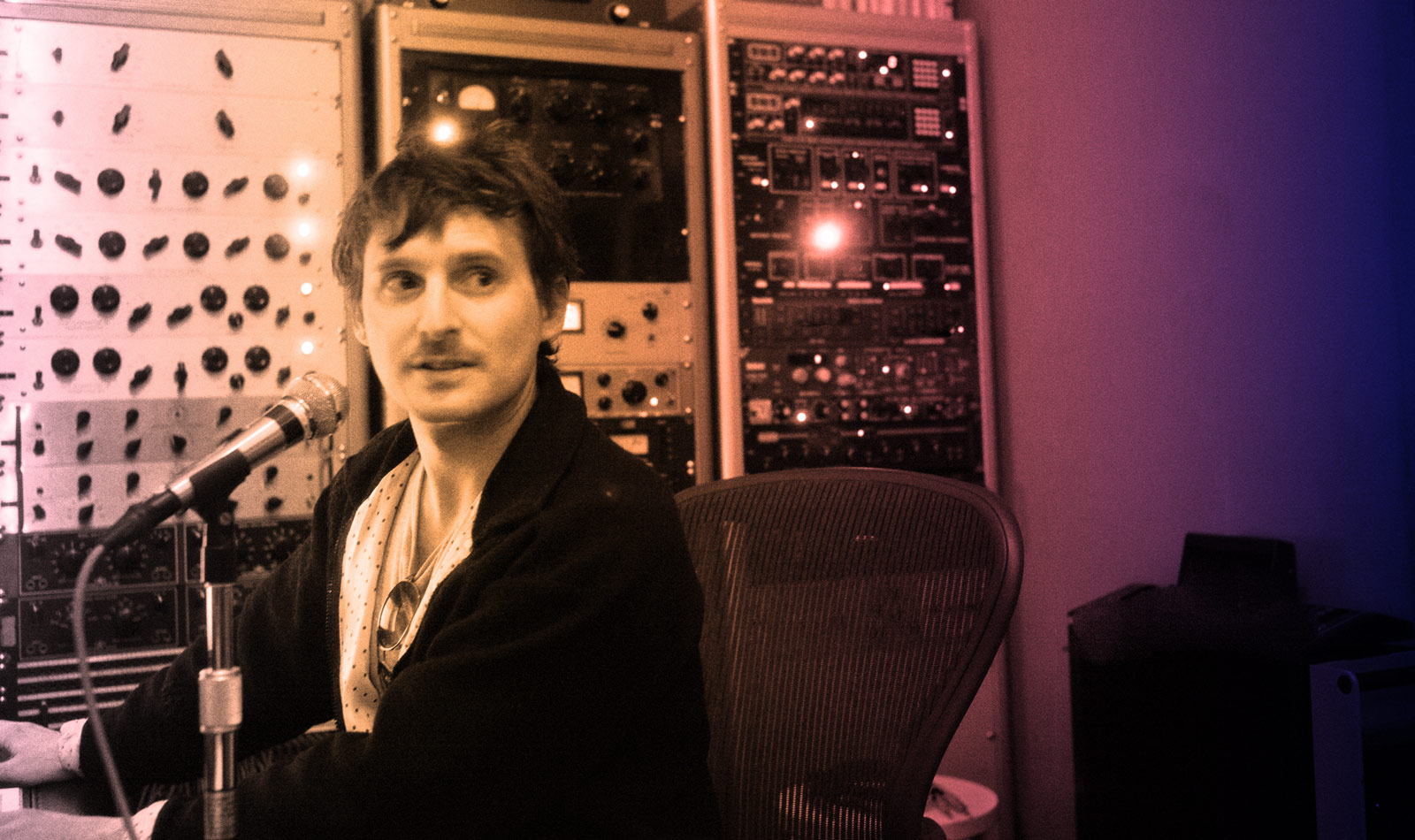 Like every album, Cape Cod Cottage comes with a story.
The record tells the story of Edward Blankman, or at least part of his life. Blankman was a dentist who retired to a cozy seaside house in Cape Cod in the 1970s. Shortly after Blankman closed his dental practice in 1972, his wife, Natalie, died suddenly from a stroke. Seeking refuge in his other great love—music—Blankman bought a used Wurlitzer electric piano and began to compose. 
Writing down simple phrases and chord progressions, Blankman eventually realized that he had something of a book of tunes. So he started going to Boston to check out the local jazz scene, and eventually hired a small group of pros to realize his pieces. Blankman was not much of a musician, but the pros, being pros, treated him and his work with respect; and, from the evidence, this anonymous band found respect for Blankman's ideas, which are pithy, gentle, absolutely sincere, and have the wisdom of knowing their limitations.
We know all this because in 1989, the new owner of Blankman's cottage found a cardboard box in the attic. Inside was Blankman's sheet music, his notebooks, some photos, and the TEAC reel-to-reel tapes from his one-and-only recording session. Through that accidental discovery, we can enjoy Blankman's legacy of elegant, minimalist jazz.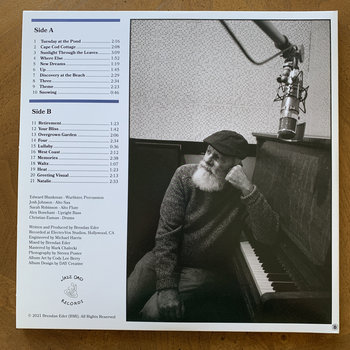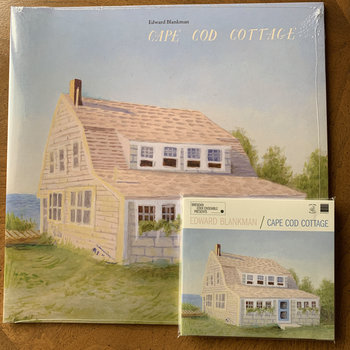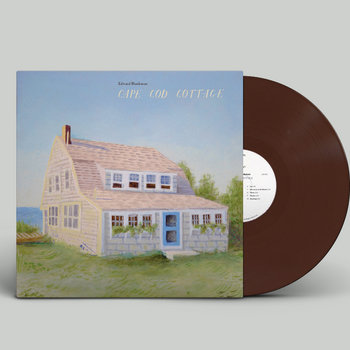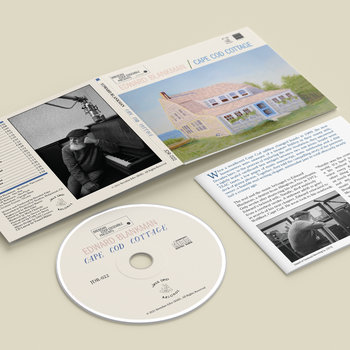 .
00:10 / 00:58
Merch for this release:
Vinyl LP, Compact Disc (CD), Cassette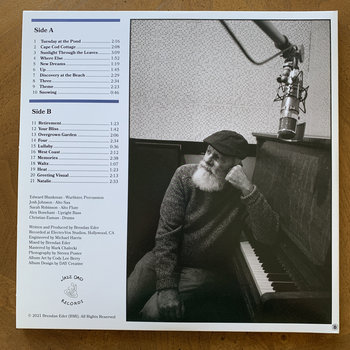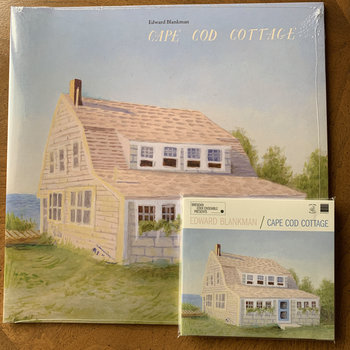 Of course, being a story, none of the above is true. Well, some of it is partially true. Cape Cod Cottage did start with a Wurlitzer electric piano, but it's one that musician Brendan Eder found "at a friend's house," he explains. "My friend's roommate was leaving, and she had this Wurlitzer that wasn't working. And she sold it to me for like, $150-something." Eder took it into a shop, where they replaced the power supply, and voilà.
"I brought it home," he continues. "And it was so exciting to have this new, beautiful-sounding instrument. I started recording, just simple ideas. Whenever I played, I just kind of recorded some stuff. And then pretty quickly, I had the lightbulb go off. I realized I'm totally doing a concept album, and I'm gonna invent a person." Edward Blankman was born.
Blankman is not dissimilar to Eder, a composer who leads an eponymous ensemble, most recently on the 2020 album To Mix With Time. Eder describes himself "an amateur keyboard player…there's nothing flashy at all going on with the keys," on the record. "So funnily enough, Edward Blankman is an amateur too. So it's kind of like a parallel story. It's like an amateur keyboard player working with really great jazz musicians. And that's kind of what I did."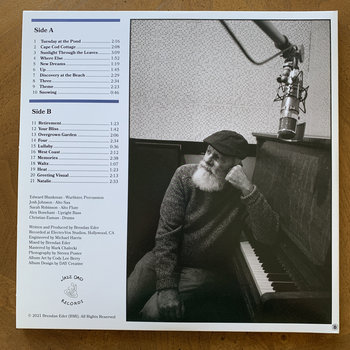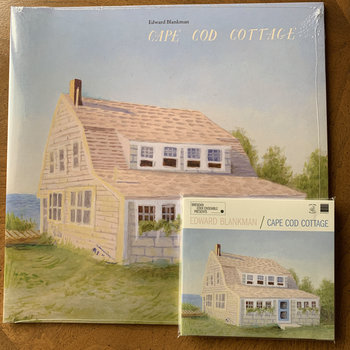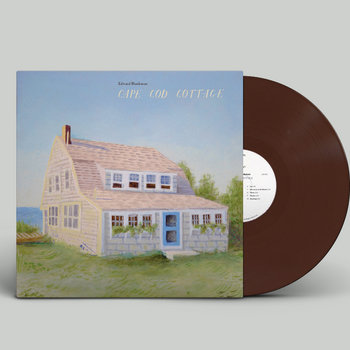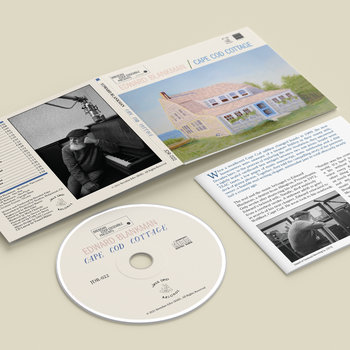 .
00:10 / 00:58
Merch for this release:
Vinyl LP, Compact Disc (CD), Cassette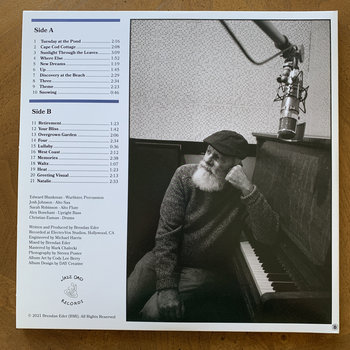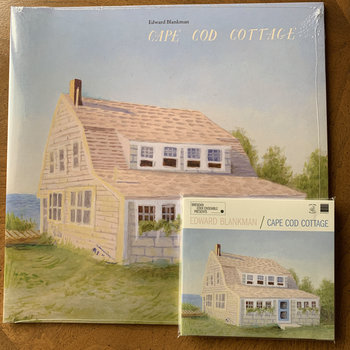 Blankman's group on Cape Cod Cottage might be anonymous, but for the real session, Eder engaged some stellar young Los Angeles jazz musicians: saxophonist Josh Johnson, bassist Alex Boneham, and drummer Christian Euman—all alumni of the Hancock Institute of Jazz—along with flutist Sarah Robinson, who plays in Eder's ensemble. "These guys are…really top-notch composers and musicians. It was hard to schedule them…it's kind of a miracle," says Eder. The composer himself plays the Wurlitzer as well as the part of "Edward Blankman."
There's another truth at the core of the album, which is the experience of loss. Eder says, "A lover of mine died. And, you know, it was just a horrible, horrible experience. But there is almost a therapeutic process of making the story and the music." He recalls asking himself, "Should I use this story to channel my own grief, whatever I'm feeling at the time?" What comes out of Eder's/Blankman's grief is music that sounds like remembrance, with subtle tinges of sadness. Eder describes the music as "secretly vulnerable."
Both the story and the feelings go deep. Eder kept a discipline of simple melodies and harmonies, both to work within his/Blankman's limitations as a keyboard player and also to make music that might come from the 21st century but also sounds like something that could've been made circa 1973. The musicians went right along, including wearing, at Eder's request, nothing that would be too easy to date. "We were looking for the '70s vibe," he says. That comes through in the studio session mock-up pictures in the LPs gatefold.
"I said, 'This is a concept thing,'" he says. "And our agreement was, basically, this is going to be potentially completely anonymous." Anonymous or not, the band plays the music with the same sincerity Eder put into writing it. It's smooth, gentle, and straightforward; the vibe is warm and relaxed, and there's a good feeling all around. Real or not, Blankman would have been honored and proud to hear the tapes today, and see the pressed vinyl.