FEATURES
How Radio Show Brave New Waves Helped Build Canada's Underground Scene
By Aaron Carnes · January 22, 2018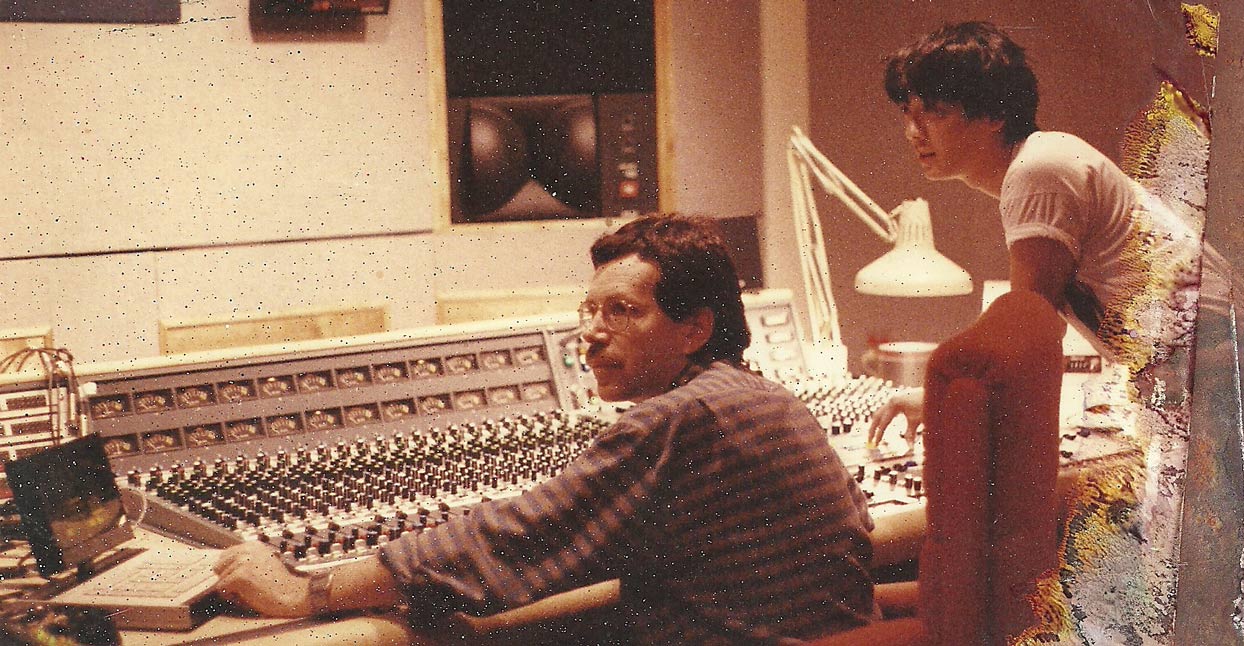 Canadian media personality Brent Bambury recalls listening to the radio show Brave New Waves one night in 1984, and hearing what started as an intellectual chat with two French separatist filmmakers. It quickly changed gears when Katrina Leskanich, singer of the British-American new wave band Katrina and the Waves, dropped by the studio mid-interview and joined the conversation.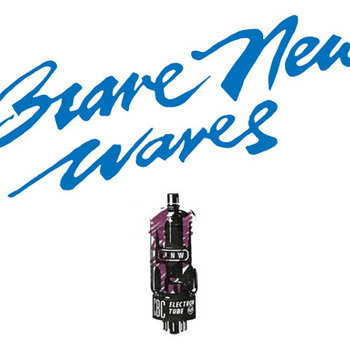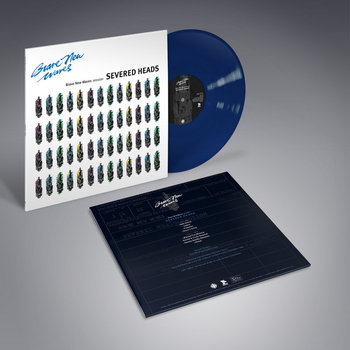 .
00:10 / 00:58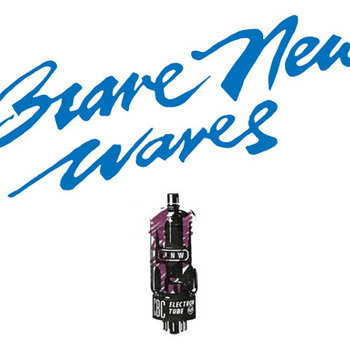 Merch for this release:
Compact Disc (CD), Vinyl LP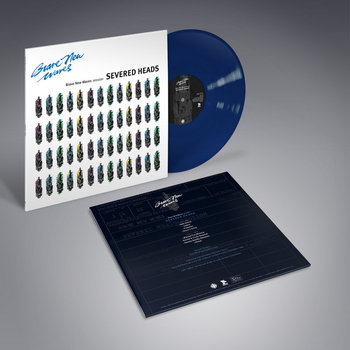 Leskanich told host Augusta La Paix that the band had just played a strange show in Montreal. Then, she teased the filmmakers about their very French pronunciation of the word "European," and told the listening audience that beavers were the best thing about Canada.
Talk about a tonal shift.
The station in question was Canada's publicly-owned, government-funded CBC (Canadian Broadcast Corporation). The program was Brave New Waves, a radio show that helped cultivate Canadian underground music and art for 23 years.
The CBC was divided into two primary stations: CBC Radio and CBC Stereo. CBC Radio featured cutting-edge news programming. CBC Stereo was mainly a classical music station, but also featured a handful of jazz programs. Brave New Waves was launched on the more subdued CBC Stereo in February of 1984.
Brave New Waves and CBC weekend program Night Lines, which also started at the same time, exposed the Canadian public to the great wide world of alternative culture, underground films, and obscure music. It was broadcast into nearly every home in the country—even in small towns that had no live music or art scenes. Other CBC programs may have played underground punk and new wave, but when it started, Brave New Waves aired for six hours in the middle of the night and had an 'anything goes' attitude. Some of the most esoteric avant-garde artists were given a home alongside pop, dance, and new wave. "Whatever we could get our hands on is what we would play," says music programmer Kevin Komoda. "It was basically like college radio, but we were government funded."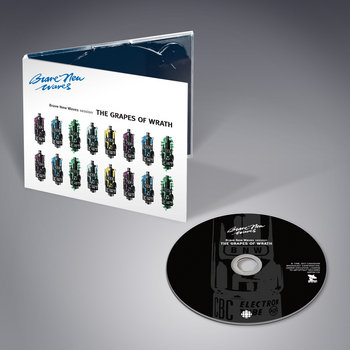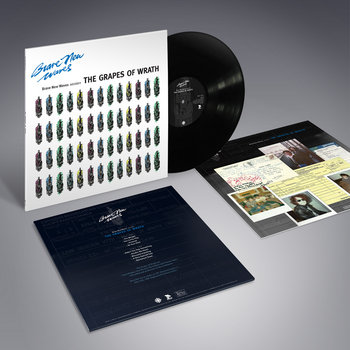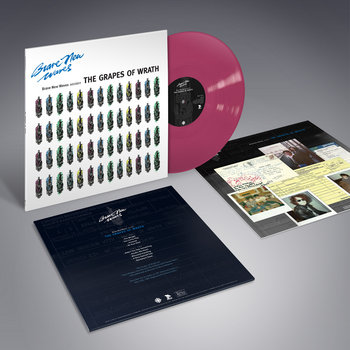 .
00:10 / 00:58
Merch for this release:
Compact Disc (CD), Vinyl LP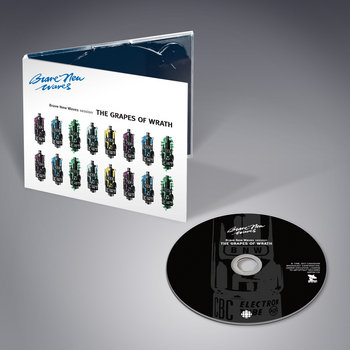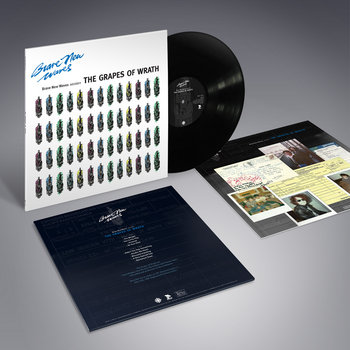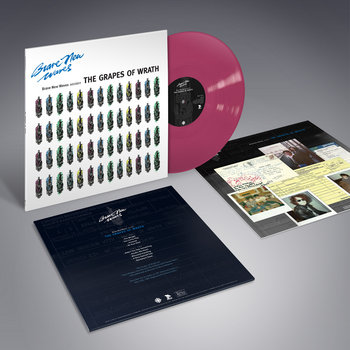 According to the book Have Not Been the Same: The CanRock Renaissance 1985-1995, much of the show's appeal was due to its anarchic formatting style: "It was a place where John Cage and the Dead Kennedys co-existed, where a 7-inch single by a Fredericton garage band could be heard in the same hour as an electro-acoustic composer from Montreal—a world where Canadian art-rock and New York City hip-hop were accorded equal importance and respect, where the DJs were wide-eyed and witty, curious and never condescending, striking the perfect balance of contextualizing the material for newbies without talking down to the audience."
Prior to launching Brave New Waves, CBC was considered progressive, but safe. Brave New Waves slowly became an ongoing live experiment that anyone with insomnia could tune in to. The fact that it happened in the middle of the night only strengthened the appeal for its growing listener base.
"It was on 30 hours live a week, overnight. That was an insane marathon," Bambury says. "Turning on the radio, knowing there was someone up with you doing things that were insanely crazy, playing the most obscure and sometimes disturbing music—you had a co-pilot to your anti-social, weird, all-night experience."
The show was created by La Paix and Alan Conter; the pair submitted a tape of offbeat music to the station to fill the dead airtime in the middle of the night. Surprisingly, the CBC accepted. La Paix only hosted the show for a year-and-a-half. In late 1985, she left the gig, and Bambury was hired to take over host duties. He continued to host the program for a decade and became known for his dynamic interviews. The show's unconventional nature meant they were able to lure in interesting guests, who would typically swing by the studio around 1 a.m., since the show wasn't pre-recorded. Bambury recalls interviewing a young, then-unknown Quentin Tarantino when Reservoir Dogs was on the festival circuit. "He was super excited about the festival slot," Bambury recalls. "To this day, I have affection for him because of how fun and generous and excited he was."
Brave New Waves ended up building a much bigger audience than anyone at the CBC anticipated. It spent much of its airtime promoting homegrown talent. "People come up to me to this day, a couple times a month, and tell me how much it meant to them," Bambury says.
Brave New Waves continued to broadcast until 2007. After Bambury left the program in 1995, he was replaced by Patti Schmidt, who guided the program into a new era where alternative culture broke into the mainstream, and hyper-niche internet subcultures had emerged. She was able to spotlight those niche scenes in greater depth, giving the show a continued relevance within the growing media landscape.
Over the course of its run, Brave New Waves was very much a team effort. Eventually, that team began making live-in-the-studio recordings of bands like Asexuals, The Nils, The Pursuit of Happiness and the Jazz Butcher, loosely copying the format of the U.K.'s famous Peel Sessions. The producers at Brave New Waves liked the way the Peel Sessions were eventually released on vinyl, and wanted to do the same for the Brave New Waves sessions. But aside from a CD compilation, a Jazz Butcher session, and one other, that almost didn't happen—until 2017.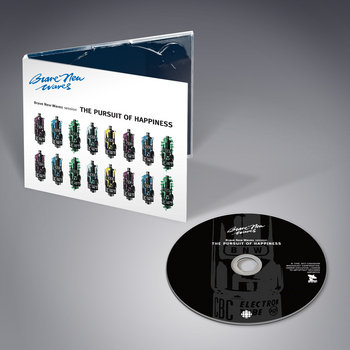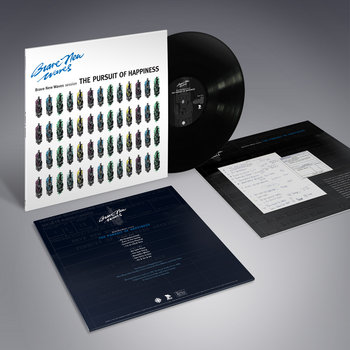 .
00:10 / 00:58
Merch for this release:
Compact Disc (CD), Vinyl LP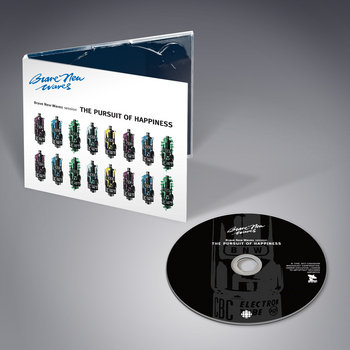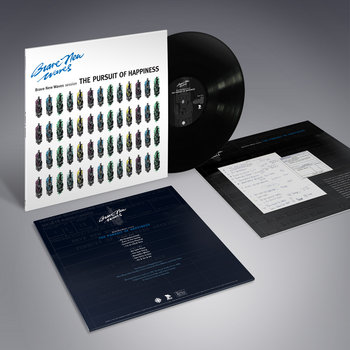 Jacek Kozlowski of Artoffact Records spent several years researching the various Brave New Waves sessions and worked with CBC Archives and Komoda to catalog them. In some cases, Kozlowski had to track down recordings that the CBC no longer had in their archives. The first release was the Rheostatics session, recorded on February 7, 1988; on May 5, 2017, the session was released for purchase on Bandcamp. So far, Kozlowski has released 11 Brave New Waves sessions, and has plans for more in 2018.
"When we first started doing this, the CBC sent me a list of 'known' sessions. That list ended up being about half of the session that actually happened," Kozlowski says. "I have a list of sessions that even the CBC doesn't have any record of. There has been a great deal of detective work over the last few years."
Most of what Kozlowski has released has been from 1988 and 1990, which is considered the golden age of the Brave New Waves sessions, when they were using the official CBC studio—otherwise known as Studio 13—to record bands. Komoda, who'd already been working at Brave New Waves for a couple years, oversaw these recordings as the creative consultant, along with a small team of engineers.
After 1990, session recordings began taking place in other studios as well—like CBC Vancouver and the DNA Studios in Montreal, where Komoda had to do everything himself, alone. As the '90s wore on, some sessions were live recordings of the band's actual concerts, which was a budgetary decision. In general, there were fewer sessions from 1995-2007.
For a lot of touring Canadian acts, Brave New Waves made for a great stop on their itinerary: the CBC usually paid bands several thousand dollars, which was a pretty good sum of money for a touring underground artist in the '80s. "They were in a studio, they're getting paid, they're getting fed, and they're getting a recording. What a great deal," Komoda says.
And while there may not have been a lot of international interest in Canadian music in the '80s, by the mid '90s, there was an explosion of talent, with artists like Sarah McLachlan, Barenaked Ladies, and Alanis Morissette making inroads on American radio. Soon after, a healthy indie scene emerged that included bands like Broken Social Scene, Arcade Fire, and New Pornographers. Brave New Waves was instrumental in fostering this talent, exposing kids to new music, giving young bands something to aspire to, and instilling in everyone who participated a certain pride in themselves as distinctly Canadian artists.
"Maybe the fact that you couldn't define the sound made it 'Canadian' in a way, because the country is so detached," Rheostatics member Dave Bidini says. "It's hard for there to be one defining sound, or one defining identity. I think that's very beautiful."
Before the Rheostatics played Brave New Waves, they'd barely played outside of their home town of Etobicoke, Ontario, and were even living with their parents. Today, they are considered one of the most respected Canadian bands of all-time.
"I'm sure for people born into the internet age, it is hard to fathom what was so great and unique about shows like Brave New Waves. You couldn't check it out at your leisure, it happened at a specific time, and you had to come to it to experience it," says Robynn Iwata, whose band Cub recorded a session in 1993. "Easily accessible radio shows who were shining a spotlight on non-mainstream music were a rare breed. Because Brave New Waves did such a splendid job of it, they became a reliable and invaluable source. It really meant something to have your music played on the show."
-Aaron Carnes