FEATURES
The Stubborn Independence of Born Bad Records
By Amaya Garcia · June 07, 2017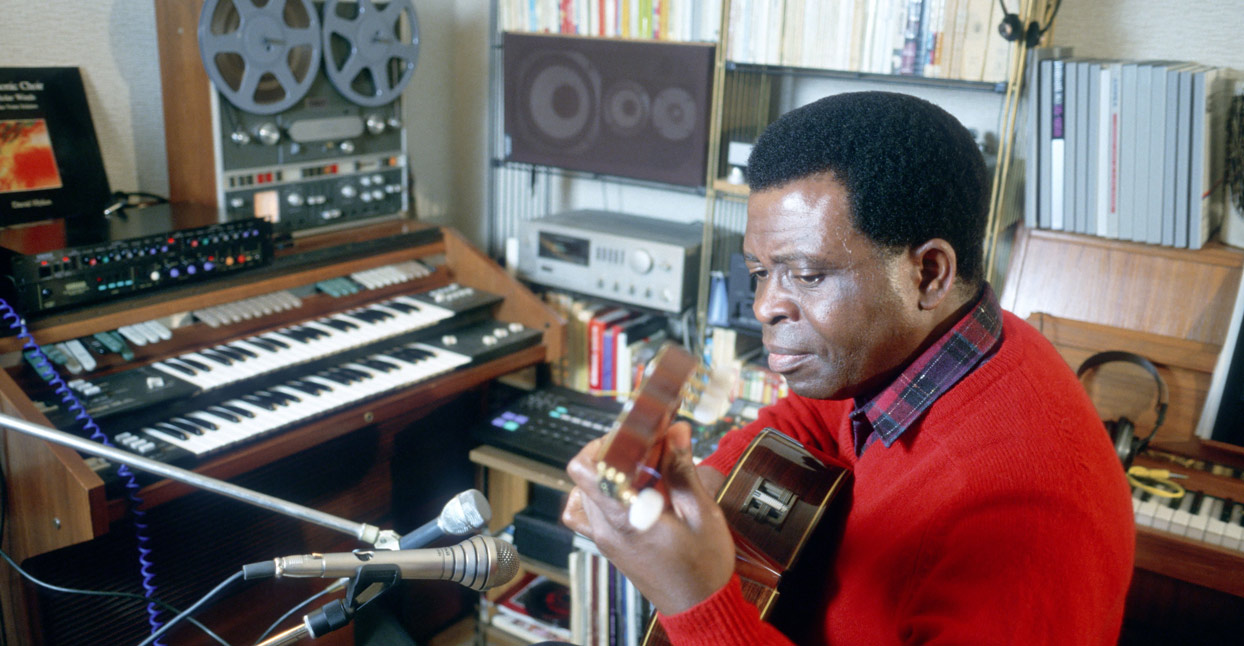 There is no shortage of French labels boasting quirky and revolutionary rosters (La Souterraine, Almost Musique), but Born Bad Records take eclecticism, aesthetic stubbornness, and independence to new heights. Jean-Baptiste Guillot, a former art director who spent at least a decade working for major labels in France, founded Born Bad in 2006, smack dab in the middle of the illegal downloading boom that weakened the stronghold that majors like Universal, EMI, and Sony had on the market. Starting a label while the industry was essentially falling apart was a gutsy move, but Guillot combined the lessons he'd learned over the course of a decade with his life-long knowledge of the Parisian underground—along with some hard-earned street cred—to launch Born Bad as a home to artists and musicians who shared his vision.
In an interview with the Lyon magazine Le Petit Bulletin, Guillot explained that the label's success and cultural resonance was in part due to his own staunch policies for selecting records to release. The key, he explained, was to avoid becoming a prisoner of your own niche. In that sense, Born Bad Records may be recognized for its excellent garage rock releases and reissues, but it's also known for putting out a host of soundtracks and compilations from genres as disparate as zouk, pop, French boogie, and Saharan pop, as well as unearthing the hidden histories of French synthwave, exploitation punk, and African electronic music. It's also recently diversified its business into book publishing, collecting the works of Belgian poster artist Elzo Durt, who has also designed many of Born Bad's album covers.
On the occasion of the label's 10th anniversary, we took a deep dive into their catalogue and created a not-at-all exhaustive guide to some of the label's must-hear artists and compilations.
Merch for this release:
Compact Disc (CD), Vinyl LP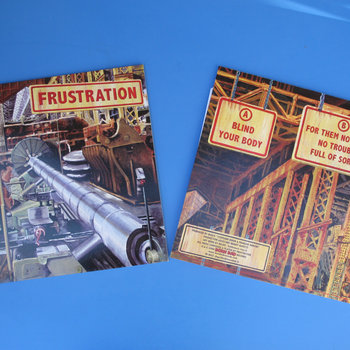 Frustration's 2006 album Full of Sorrow was Born Bad's inaugural release. Founded in 2002 by members of at least six bands of the Parisian garage rock underground (including Anteenagers M.C., Operation S, The No-Talents, among others), Frustration is, in many ways, the embodiment of the Born Bad spirit. Their music is the soundtrack for an anarchic dance party, with singer Fabrice Gilbert going from cigarette-smoke vocals that recall Ian Curtis to John Lydon-like screams. It's no wonder: Frustration are equally influenced by British new wave, cold wave, and krautrock, but their music also bears traces of French punk legends Métal Urbain, and bands like Killing Joke and Devo (Frustration are big fans of weirdly placed, robotic synth lines). But it's not all nostalgia; Frustration pull all of these influences together to create a sound that's emblematic of the French underground rock scene, where music idols are both revered and destroyed in each young band's quest to create a unique sound. Active in the scene since the '90s, their punk ethos and working-class lyrics earned them a following amongst young rock fans aching for more than just another garage rock band. It's no wonder they're considered the fathers of the French underground.
Various Artists, BIPPP: French Synth Wave 1979/85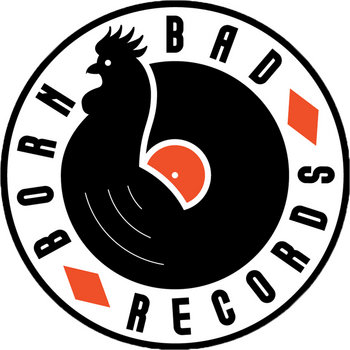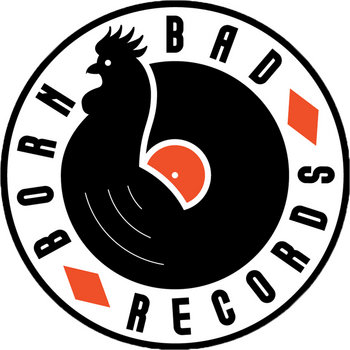 Merch for this release:
Compact Disc (CD),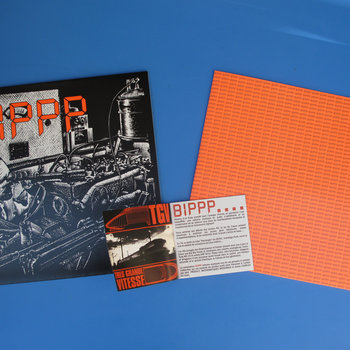 Born Bad founder Guillot is both a fan and connoisseur of the synthwave movement that swept France in the '80s, and BIPP functions, not only as an introduction to the genre, but also as a fine selection of the bands representative of the sound and spirit of the era. Stretching instruments like the Casio, Korg MS-10, and the ARP Omni into oblivion, these bands created a sound that can be loosely described as the precursor to 8-bit, and the music's brilliant dissonance managed to inspire other bands on Born Bad's roster, like Cheveu. While the artists featured on the compilation may not be the epitome of musical prowess, they're part of an era where experimentation coexisted with a strange hopelessness. This mixture begot groups that were loud, fearless, dark, and quite a bit insane.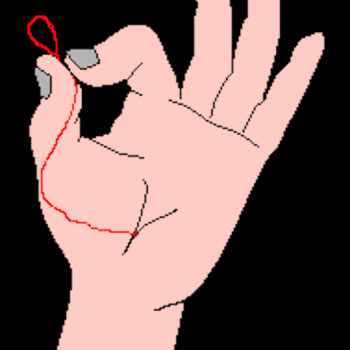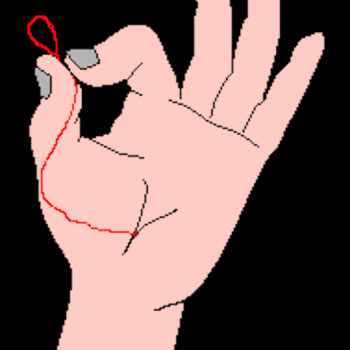 Cheveu have been referred to as "the French Dan Deacon" because of their insane live performances, but the truth is that they exist in a league of their own. Along with Frustration, they're one of Born Bad Records' flagship bands, releasing their self-titled debut in 2008 after piecing it together from lo-fi home recordings. The album offered a glimpse into the group's crazy musical world; the songs boasted robotic, dissonant guitars, Casiotone blips, lo-fi drums, and shredded vocals that sounded like they were being shouted through a megaphone. On their critically acclaimed third album, BUM, Cheveu refined their sound without sacrificing their unpredictable, wild sense of fun. Toning down the buzzsaw guitars and adding acoustic elements like pianos, choirs, and string sections, the band creates singular songs, some of them with lyrics lifted from cult films like Bertrand Blier's Buffet Froid and Harmony Korine's Gummo.
True to their experimental spirit, Cheveu recently teamed up with the Saharan band Group Doueh to record Dakhla – Sahara – Session, where Cheveu mixes their unclassifiable rock with Group Doueh's fusion of Saharan instrumentation with rock and pop. It's the perfect union of two bands who elevate experimentation to a high art.
Francis Bebey, African Electronic Music 1975-1982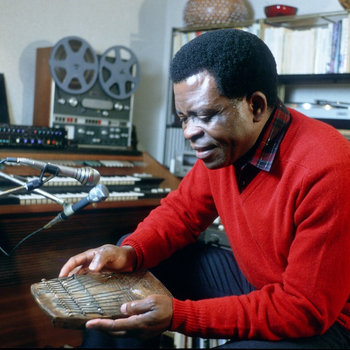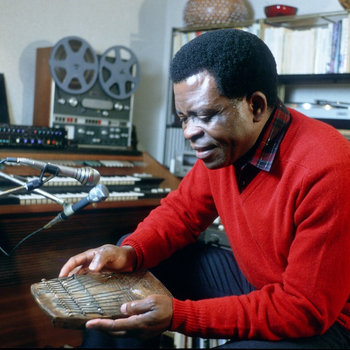 Merch for this release:
Compact Disc (CD), Vinyl LP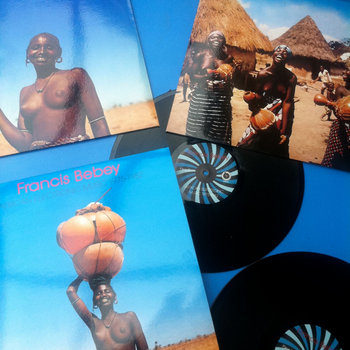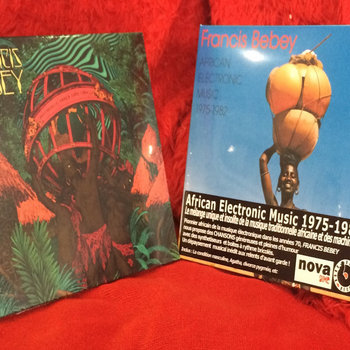 Francis Bebey is one of the most highly-regarded African musicians, releasing more than 20 albums in his lifetime. But he was also a jack-of-all-trades, penning remarkable works as a poet, writer, and journalist. Hailing from Cameroon, Bebey is credited with being one of the first African musicians to compose with synthesizers as a way to bring African music and instrumentation to the attention of French audiences. Born Bad has reissued a good portion of Bebey's work, and African Electronic Music 1975-1982 is a superb primer to Bebey's oeuvre. "New Track," the opener, is a melodic gem, where Bebey mixes instruments like the kalimba (thumb piano) with psychedelic guitars and lyrics that promote African unity, acceptance, and social justice. As such, the track not only encapsulates Bebey's sound, but also his philosophy; the story continues on another of Born Bad's compilations of Bebey's work, Psychedelic Sanza 1982-1984.
Various Artists, Mobilisation Generale: Protest and Spirit Jazz from France 1970-1976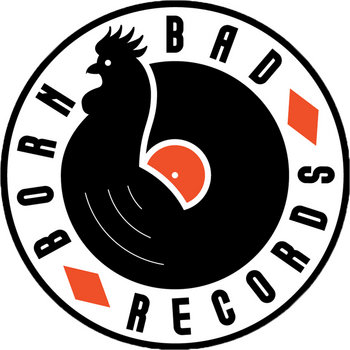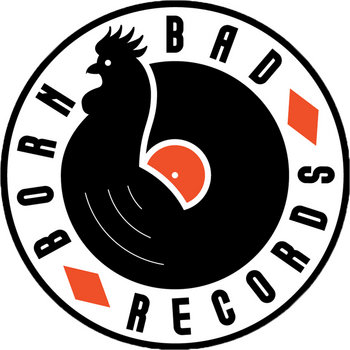 Merch for this release:
Vinyl LP, Compact Disc (CD)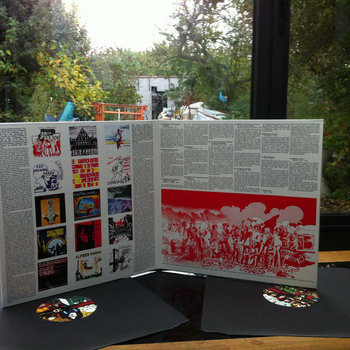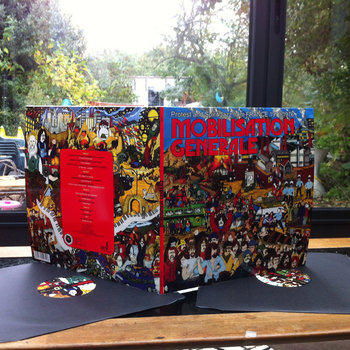 This compilation is one of the stars of Born Bad's catalogue, but it's also one of its outliers. Mobilisation Generale documents a generation of French jazz musicians in the '70s that developed under dire social and political circumstances—deindustrialization, the death of general Charles De Gaulle, war, rising unemployment, the rise of the National Front. Inspired by the avant-garde jazz movement created by African American musicians like Ornette Coleman, Cecil Taylor, Eric Dolphy, and the players of the Art Ensemble of Chicago, the Mobilisation Generale musicians created a distinct mixture of free-form, psychedelic jazz that served not only as an artistic outlet, but as a means of political protest.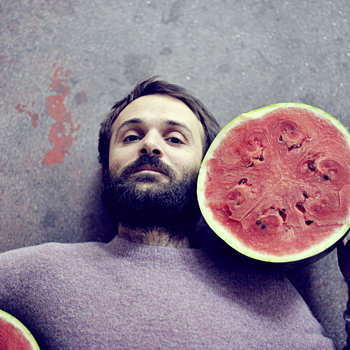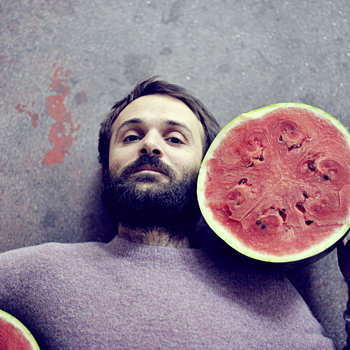 Merch for this release:
Compact Disc (CD), Vinyl LP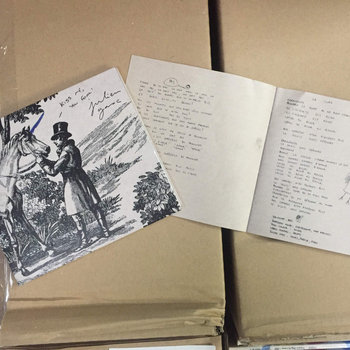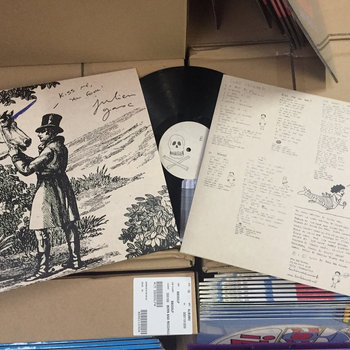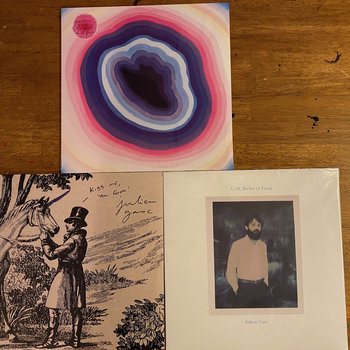 Associated with British-French band Stereolab and French act Aquaserge, Julien Gasc is a pop raconteur in his own right, with two solo records under his belt: 2014's Cerf, Biche et Faon and 2016's Kiss Me You Fool. On the latter, Gasc crafts songs that are as surreal as they are elegant, like the aptly-titled "Circle Bar," where he bends guitars and pianos to create a psychedelic, mysterious, and weirdly atmospheric soundtrack. With gifted collaborators like bandmate vocalist Laetitia Sadier, Gasc composes emotional, cabaret ballads reminiscent of Serge Gainsbourg. The lyrics are in perfect harmony with the music; Born Bad describes them as tales about "unresolved love, self mockery, the trivialities of daily life and the search of the absolute."
Various Artists, Des Jeunes Gens Mödernes Vol. 1-3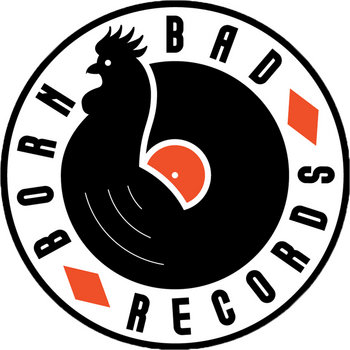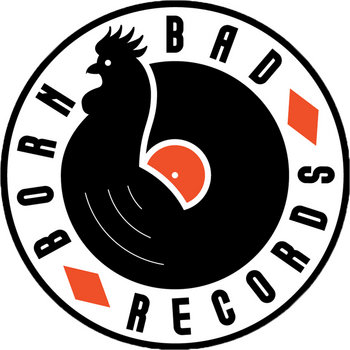 Merch for this release:
Compact Disc (CD), Vinyl LP
Back in 2008, fashion designer agnès b.—owner of an atelier, film production company, art publication, and a chain of international stores—set out to document the French post-punk, electropop and no wave scenes that were born out of the political and economic turmoil during the late '70s and '80s. Her research into the vaults of French street culture during that time resulted in a multimedia exhibition and a documentary, Des Jeunes Gens Mödernes. The aesthetic, music, and ideas, as writer Jean-François Sanz explains, resulted in a pastiche of artistic avant-garde movements (like Constructivism, Dadaism, and Romanticism, to name a select few), paired with punk attitude and rebellion against the establishment via DIY culture. Born Bad produced the three-volume compilation that accompanied the exhibitions, creating a sonic document that captures the spirit of the era.
—Amaya Garcia