FEATURES
Blitz the Ambassador Uses Hip-Hop to Make Crucial Global Connections
By Marcus K. Dowling · January 13, 2017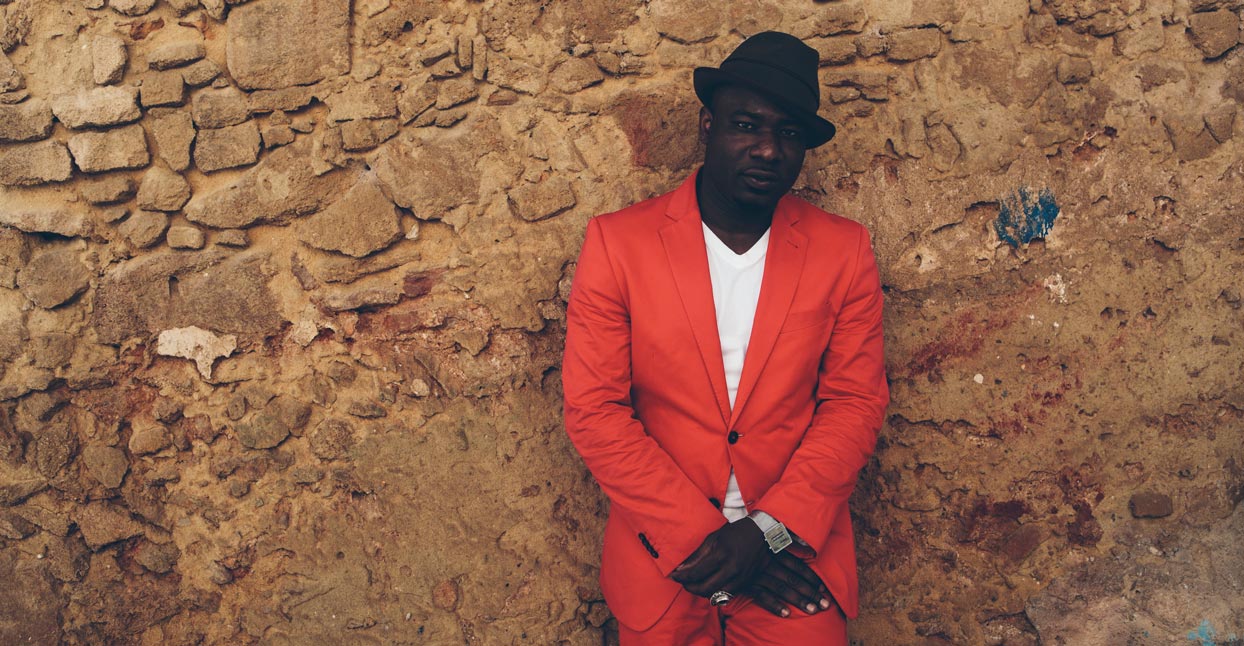 Six albums into his globe-trotting career, Ghanaian-born rapper Blitz the Ambassador has finally discovered a depth and breadth in his voice and style that allows him funnel his experiences into the music he makes. His latest release, Diasporadical, adopts a modern and globalized style, blending the struggles of African-evolved people worldwide and an awareness of musical history with boom-bap beats and breaks. By doing so, he's helping to advance rap music, giving it a worldwide viewpoint that's perfectly suited to our modern, everyone-is-connected moment.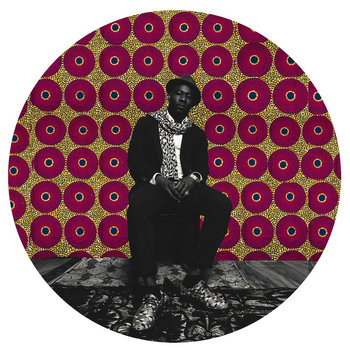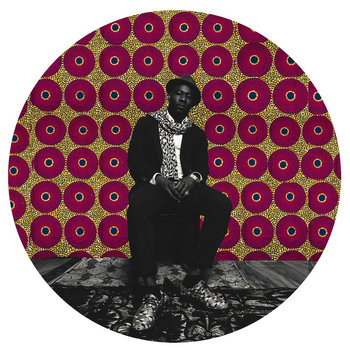 Merch for this release:
Compact Disc (CD), T-Shirt/Apparel, Cassette, Vinyl LP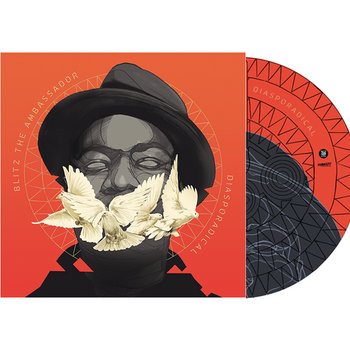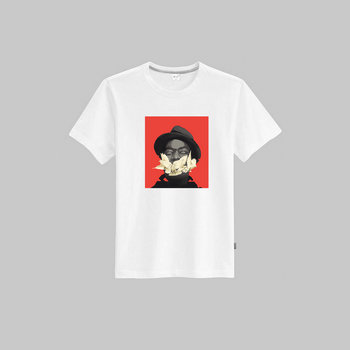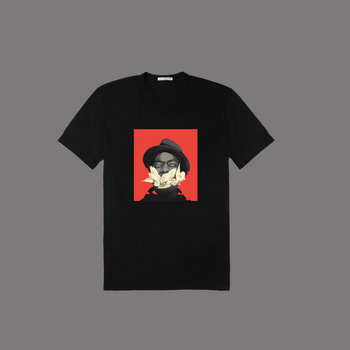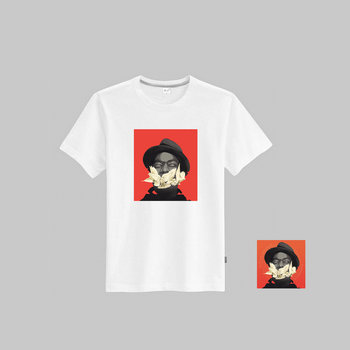 "I'm everywhere but nowhere at the same time," Blitz says. "My personal evolution has evolved from making Ghanaian music, to making hip-hop based Ghanaian music in New York City. Then I toured the world after my first albums, and I gained a sense that hip-hop culture was a global phenomenon. Now, I'm gaining an urgency in my message. Because the world is shifting, and socio-political commentary is becoming more important than ever before. People need to find the connection to the global hip-hop diaspora. I'm not on a label, I wasn't on a schedule, and I took my time to make the best record possible."
"Making the best record possible" was a two-year process. Blitz first conceived of Diasporadical as a three-video "trilogia," chronicling everything from the nature of love and relationships in the universal African diaspora to the effects of gentrification in coastal Brazil. "It's unrealistic to churn out a bunch of material without sacrificing quality," he says. "For Diasporadical, I addressed this issue by creating material that could exist in multiple forms, to stretch out the life of the album as much as possible. I wanted people to get new things, including short films and various other experiential mediums. I've combined tech, music, and film together to create a way for people to consume the album within its own world, so to speak."
The concept of "diasporadical" evolved considerably over its lengthy gestation period, and Blitz's world-spanning stride was no small part of that. "I thought it was initially just a way for me to take elements from all over the African diaspora and make it into hip-hop," he says. "As I got closer to the idea of 'diasporadical,' it became about the sum total of how I could make the universe feel. It became less of a calculated attempt to get one cup of Latin America mixed with two cups of Brooklyn, because that doesn't work. As I started to spend time with this record, I was also traveling. I spent time in nine countries. That totally threw my typical process out the window, and instead it became natural and organic."
'Natural' and 'organic' are fitting terms for an album that brings together so many different creative influences in a brilliantly connected way. Songs like "Hello Africa" have the soulful swing of Jay Z and Lil Wayne's "Hello Brooklyn," but are buttressed by African-themed brass. It's a style that may appear bizarre to an ear un-attuned to hip-hop's global influences, but Blitz is more than willing to educate. "'I'm from Bed-Stuy, and I'm from LA. I'm not territorial," he says. "I'm living, able to find the narrative in the privileged life of travel that I've been able to live. I create hip-hop that allows for critical discourse for shaping a better world across gender, race, and socioeconomic levels. I've also learned that you can create from militancy and anger about what's happening in the world, but if you create from love and compassion and understanding, you can create a truly spiritual and beneficial conversation."
"Hip-hop can be said to extend all the way back to the slave-trade movement of people from Africa to the Caribbean as a conduit," he continues. "And then there's soundsystem culture, too. It's ultimately a combination of American, African, and Caribbean cultures that allow hip-hop to exist as a culture that samples from all of those, and more. Africans have been listening to rap music, and have been influenced by hip-hop, since the beginning. Hip-hop came to Ghana when I was young. Public Enemy played a show there (in Accra) in 1992. To me, the influence of that concert, how it influenced a generation, is best described as a kind of 'call-and-response'—which is a typical African communication element. The call came from the Bronx, and reached Accra, and in that response, African rappers have taken elements from our national roots which, when intersected with American culture, create the soundclash that amplifies not just my record, but so many albums [from African rappers in general]."
Fittingly for an album that takes on such heavy lyrical and structural ideas,Diasporadical has more than a few standout moments. We asked Blitz to talk us through three of the album's key tracks:
Merch for this release:
Compact Disc (CD), T-Shirt/Apparel, Cassette, Vinyl LP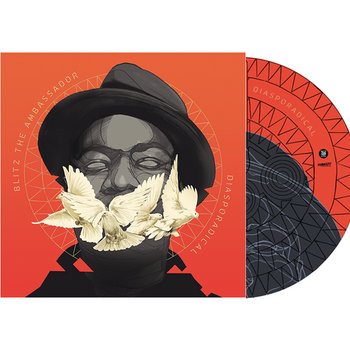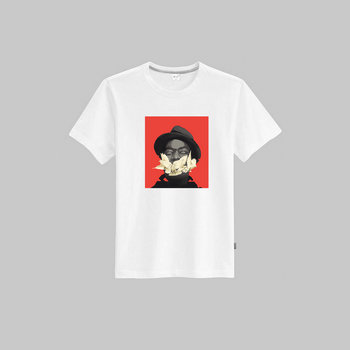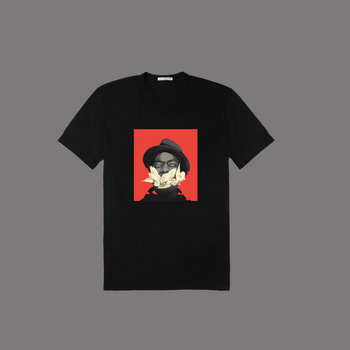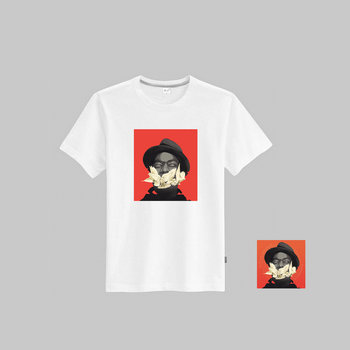 "A(Wake)": This is my personal way of coping with where we are, from Black Lives Matter to the Fees Must Fall movement in South Africa, to the Afro-Brazilian protests during the Olympics. I've also seen how immigrants are living in Europe, and that poor and disenfranchised black people are being pushed out of cities to create 'utopian' communities around the world. In the case of Brazil, it's a Portuguese-speaking nation with 90 million black people who have been cut off from their Afro-Latino and African-American connections. But with Instagram, Twitter, and music, that connectivity between cultures is happening, and it'll be interesting to see how it evolves. My job with this song was to create work that could resonate within and connect all three of these communities.
Merch for this release:
Compact Disc (CD), T-Shirt/Apparel, Cassette, Vinyl LP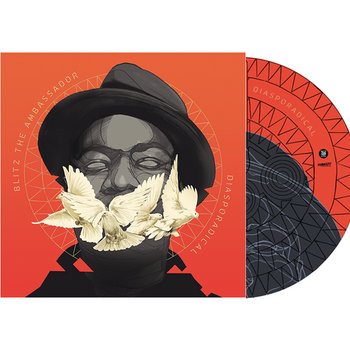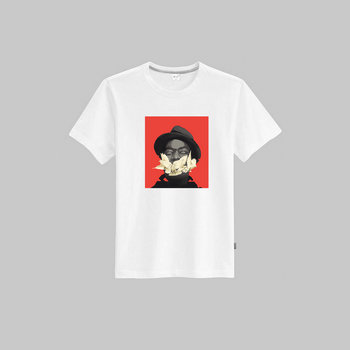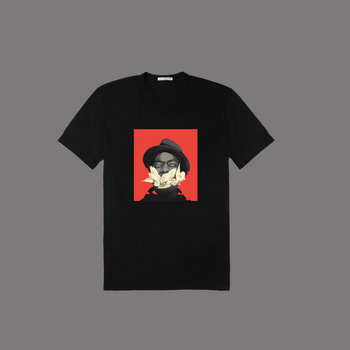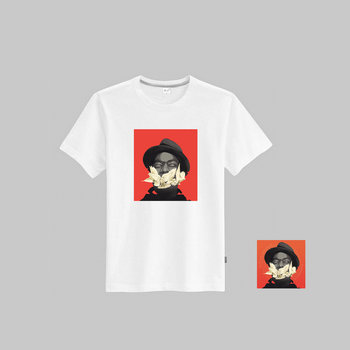 "Shine": That had a very interesting recording process. IAMNOBODI sent me the beat, and I was thinking about the script for the Diasporadical short film trilogy. So having the visual and aural aspects working together added a certain gravitas. The track itself has a Malian sample and straight trap drums, and when I added the vocals, it created the perfect meeting point of the elements I'm trying to communicate.
Merch for this release:
Compact Disc (CD), T-Shirt/Apparel, Cassette, Vinyl LP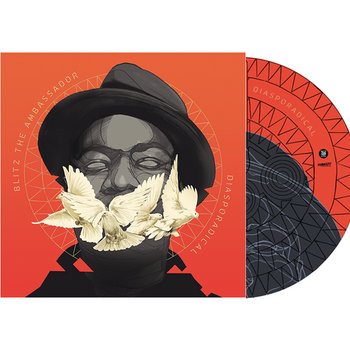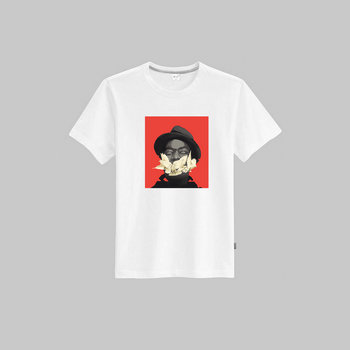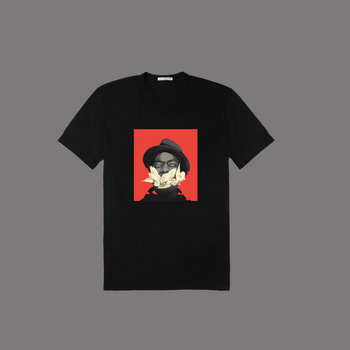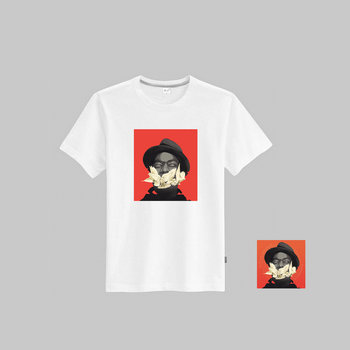 "Juju Girl:" I took those DJ Premier cuts from Method Man's "Make Ups To Break Ups," which bring a hardcore vibe, but I laid them over something smooth, romantic, and jazzy. I totally didn't expect that one to sound like that, so I'm very blessed that it did!
—Marcus K. Dowling