FEATURES
Black Thought & Leon Michels Discuss the Deeply Personal "Glorious Game"
By Blake Gillespie · April 13, 2023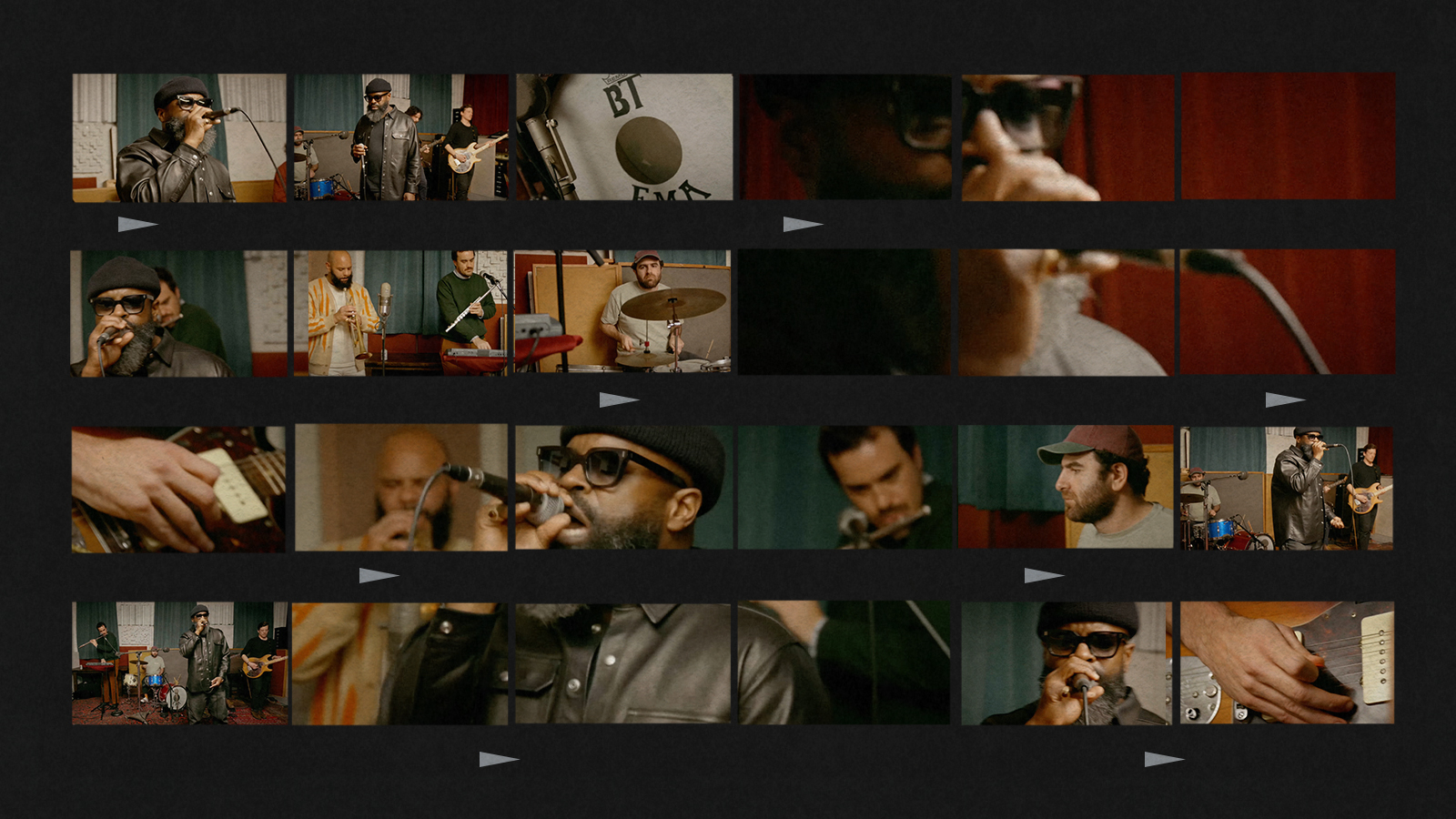 At first glance, the alliance of Black Thought and the El Michels Affair reads like a scrappy indie lifer getting called up to the majors. But in fact, Leon Michels has been in the backdrop of big-name albums like Jay-Z and Beyoncé's The Carters and Lana Del Ray's Ultraviolence. The idea for a Black Thought/El Michels collaboration had been gestating for years—all it took was a global shutdown for two very busy artists to have the time to explore the possibilities.
Black Thought is an unabashed fan of Michels as well as his cohorts in the Brooklyn funk and soul community like the Dap-Kings and the Menahan Street Band. The Roots even picked off a few of Michel's bandmates in the Affair and the Dap-Kings for their The Tonight Show Starring Jimmy Fallon lineup. In 2020, without the commitment to be at Rockefeller Center five times a week, Thought reached out to Michels seeking music to write to. The collaboration quickly gained speed, and in the end, Glorious Game feels like the most insightful journey into the mind of Black Thought to date. Much like on his recent Audible audiobook, 7 Years by Tariq Trotter, Black Thought is in an introspective mood here, retracing the highs and lows that have shaped him into the artist and family man he is today.
Michels matches Thought's headspace, applying a crate digger's approach to the unreleased archives of Big Crown. Chopping breaks from a stack of his older productions, Michels reanimated abandoned works that would have otherwise remained buried. But while Glorious Game finds both men steeped in memory, they're far from stuck in the past. Album closer "Alter Ego"—with its loop of gravely "bye-bye"'s—isn't a swan song but a metamorphosis, as Thought declares: "On the crux of my redemption/ Not to mention re-inspired/ Looking out for me and mine/ Since I told my alter ego goodbye." It serves as both finale and overture, closing one chapter and setting the stage for what's to come.
The following is an edited discussion with Thought and Michels on the album's backstory, the recording process, and more.
---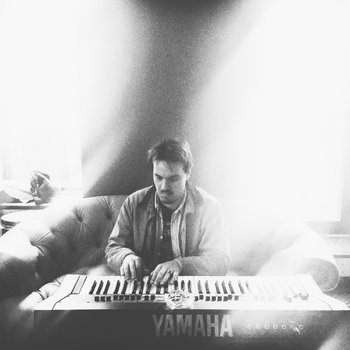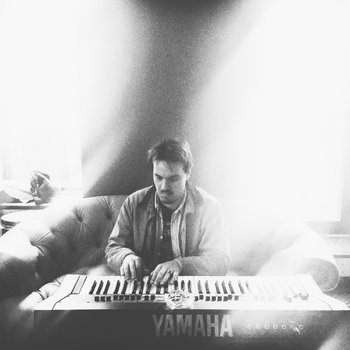 Merch for this release:
Vinyl LP, Compact Disc (CD), Cassette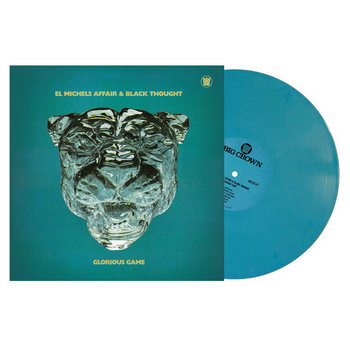 This project began by sending instrumentals over email during the 2020 lockdown. Did that process change as restrictions changed?
Leon Michels: The interesting part about the beginning of the process was there really wasn't that much communication. Thought hit me up. We'd talked about making music together and we'd made some music together at Diamond Mine Studios. It was lockdown, and we were just looking to do something. I'd send Thought beats, and the shit would come back in two hours, fully formed. I'd send him three more. Two days later, all three came back. It really was that easy in the beginning. As restrictions lightened up, we got together in the studio and worked on stuff.
Was there a song that you wanted to build the album around?
Michels: The first song I sent him was "Miracle." Conceptually, I wanted to sample myself, make these fully-formed soul songs and then sample them. "Miracle" really set up a lot of the rest of the record, because it is this sort of reminiscing, and Thought is talking about Philly and his childhood. That set the tone.
What was the entry point of  "The Weather," and did it always have the pitch-shifts?
Michels: You mean the speed-up part? That one was done live—we played the speed-up live. I heard that Dilla song ["Don't Cry"] on Donuts, and that was sort of the inspiration. The way [Dilla's] sample speeds up so seamlessly—it doesn't even feel like it's speeding up, it just has this momentum that goes up. That was the last song that we did for the record. It was the very, very last session. Watching him record…that one totally blew my mind. It was essentially one take, and it ain't easy to catch those tempo changes. Also, just the breath control of rapping for that entire song, no chorus, no break. It was definitely a moment where I was like, 'Fuck, this guy is on some other shit.'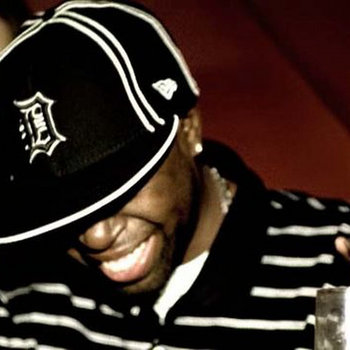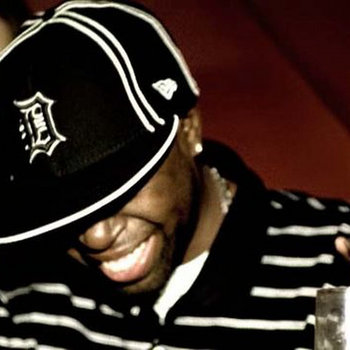 Merch for this release:
2 x Vinyl LP, Cassette, T-Shirt/Apparel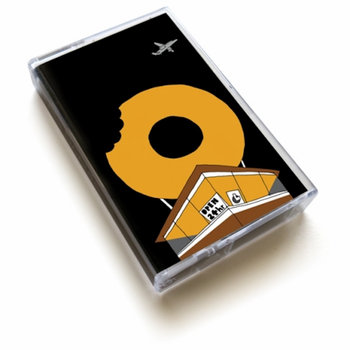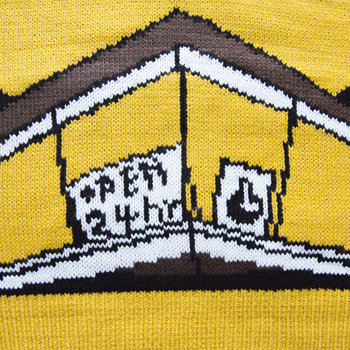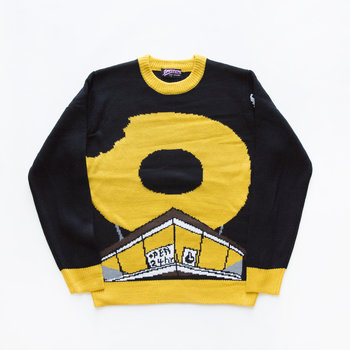 I can imagine that witnessing it in person is another level.
Michels: He's pretty much a savant. We all know he's a savant when it comes to lyricism and rapping, but, just performance-wise…I guess we saw that too when he rhymed on [the Funkmaster] Flex [Show]. I guess we all know that. [laughs] I just saw it in the flesh and it fucked me up. It's like watching Charlie Parker. He's practiced his craft so much that it's just impressive to see.
Black Thought, in your Audible production 7 Years you talk about how, every seven years, you actively change as a means of survival. Was there some of that evolutionary spirit in the making of this album?
Black Thought: I think yeah, that level of adaptation, embracing change, has become a mainstay, right? It was something that I'm conscious of throughout the process. I think Leon and I are at a point in our trajectory where none of us have to do this shit. You know? We almost do it for ourselves.
Michels: Absolutely.
Thought: Before Leon and I worked together directly I think there was a mutual respect and a mutual fandom that people get to see play out on this project in real-time. With everything that was happening in the world, it gave us the ideal time to tap in in the way we'd always talked about doing it.
Michels: There was a point where we were trying to figure out, 'Should we get guest MCs on the record?' We both came to the conclusion these songs were done. To try and chase any features felt forced. Which speaks more to the fact that we were making it for ourselves, and that it happened quick and it felt finished.
It has a very contained feeling. You're very much in Thought's life for the duration of the record, going between the here and now and the past—even the future. But it's all contained within the continuum of being Black Thought.
Thought: I agree. L was saying the first joint I recorded was 'Miracle,' and it definitely set the narrative tone. If there was any sort of rule that I played by, it's that I had to continue to tell personal stories. Past, present, future, closely related. I wanted to just continue to conjure up that imagery. The challenge became which record was I going to conjure the most images on. But without it feeling contrived—without it feeling like I'm trying to make something happen that isn't already there. That's why it feels so cohesive and so personal and intimate. We've both got so much other stuff going on that you have to find something to lean into that makes each project feel unique that's necessary to compartmentalize it to keep multiple plates spinning.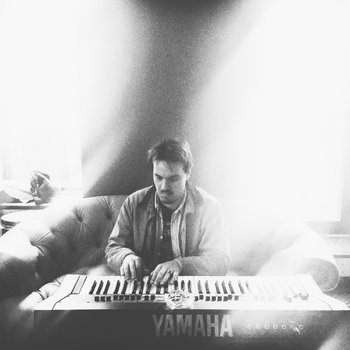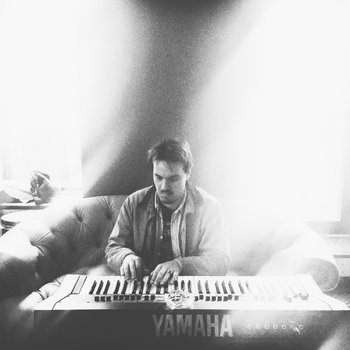 Merch for this release:
Vinyl LP, Compact Disc (CD), Cassette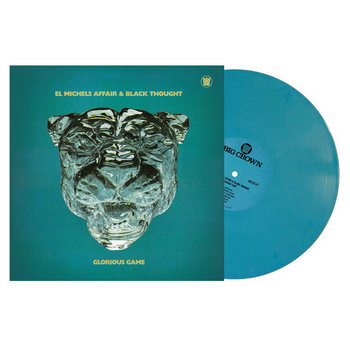 Thought, when you heard 'The Weather' what headspace did it put you in?
Thought: The headspace for that particular composition was just a hot summer day, really in any inner city USA, but I can only draw from my lived experience. So it really took me back to South Philadelphia, and what it was like when I was coming up. The place and the time that made me the person that I am and made me the artist that I am. Everything that I'm talking about in that song comes from real life. There's no embellishment. I'm taking you from the exterior of my grandmother's house with the marble steps that I used to have to scrub all the time. I couldn't figure out why I am cleaning these outside steps.
Michels: [laughs]
Thought: Just taking you from those stairs through the small entryway we call the vestibule, and the door opens up into the living room. The shag carpet, the wood paneling on the walls, the vinyl covers on the furniture, the runner over the shag carpet. During those hot summer days, you never wanted to stay inside. It was about getting out and fulfilling whatever my responsibilities were for the day—be it running to the store, running errands for my aunts and uncles. I was just content and focused on getting around the block to a place called The Center—a playground where there would always be a party. The first mics I rocked, that's where it took place. I'd be posted up on the roof of the swimming pool area, close enough to the dehydrated sneakers on the electrical wires to reach out and touch them—the shoes that had been sun-bleached from hanging up there for months, sometimes years. I just remember the feeling I would get when they would bring those speakers in, those gorilla speakers. This is my life. When people ask me what made me want to do it, songs like 'The Weather' completely encapsulate that.
Using 'Glorious Game' as a reprise and coming back to that as a bookend, can you talk about how you wanted to present the story in the album?
Thought: For me, because the storytelling is so personal it's almost a one-man-show of sorts. There's a different energy that happens from chorus to chorus. Because we decided to not use any features, the one-man-show-ness of it all lends itself to a more theatrical feeling. Just a classic theatrical, musical theater approach is that you're going to have at least one reprise.
Michels: It feels like an intermission.
Thought: Yeah, definitely. Not even a button, but just a way to tie everything back together. Its placement, where it happens in the sequence, is ingenious. It's a gentle reminder of where we are and why we're here. It reengages the listener for the rest of the project.
Michels: Thought comes at you so fast, there's so much information flying, I knew that we had to have one short little instrumental to clear your head and jump back in.
Thought: It's also a reminder of how dope KIRBY is as a vocalist and a writer. It's just that brief moment of reprieve.
Michels: That chorus, she killed that so hard that I just had to hear it one more time on the record.
'Glorious Games' mentions Stakes Is High, and Thought, I've seen you mention in other interviews the desire to strike a conversational tone. On Stakes is High, Trugoy in particular is very conversational. I'm wondering if you were thinking of him, or of De La at all, when you were writing that song?
Thought: I wasn't, actually, but I guess what's undeniable is De La's influence on sort of everything that I do as an artist, and that The Roots have done thus far. Their impact—I don't know if I could really put it into words. I wasn't necessarily conscious of any particular artist that I draw my inspiration from. It's in my DNA.
What I can say is this project was intentionally personal. I approached the storytelling from a more accessible standpoint. I'm showing more vulnerability as an artist. And that's something I drew directly from De La Soul and from Dave. He and they were sort of the first artists to let me know—to let a generation of MCs know—that it was cool to be ourselves. If not for De La Soul, there wouldn't have been a 'What They Do' by The Roots. The style is always part of my DNA, but I was more consciously able to lean into it on this project. I definitely give De La Soul their flowers for pioneering that.
Merch for this release:
Vinyl LP, Compact Disc (CD), Cassette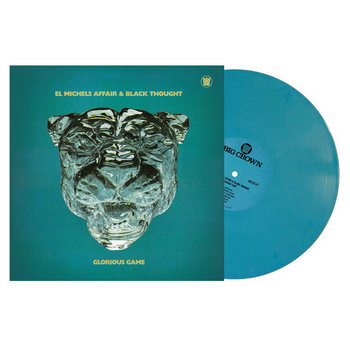 Leon, you can go in so many directions musically, but this record is kept in a very soulful place. I'm curious about the choice to contain the record within these sounds in particular.
Michels: My entry into hip-hop, when I got really excited about it, was through production and especially samples. Once I found the method that I use, I just got really excited to keep going at it. I'd basically make full songs. Some of the stuff on the record is just a snippet from an entire song that is just sitting on a hard drive. I made a full soul song, and then listened to it and found the chop. The song "That Girl" has a whole song that probably will never come out. But that little verse part was just perfect.
Thought: For me, I think everything that Leon does is soulful. Soulful people are gonna do soulful shit. Leon is part of quite a few different ensembles that are some of my favorite bands. I mean The Roots are cool. I like these guys [laughs]. The Roots is a tight unit. But, if I had to work with anyone else all the time, it would be El Michels Affair, Budos Band, or Menahan Street Band. Dap-Kings. My favorite four bands, like if the Roots is part of my top five, the other four bands are ones Leon plays a significant role in. We got a joint that we did a year or so ago with Liam Bailey—I mean, it's a reggae song. For all intents and purposes, it's dub reggae. Leon still did the same thing that he does. I did the same thing that I do. And we just introduced one other element and it took our collaborative energy to a completely different place. No less powerful or no less impactful. We've done some stuff already where I'm not even rapping. I'm singing and it still gives it that same feel.
It sounds like there's more music in the works. Glorious Game was not just a one-off.
Thought: Absolutely, there's more music in the works.
Michels: It's proven itself too easy. There's no reason not to.