FEATURES
Black Girls Talking: Bandcamp Picks—September 2016
By Fatima G., Alesia Pullins, Ramou Sarr · September 28, 2016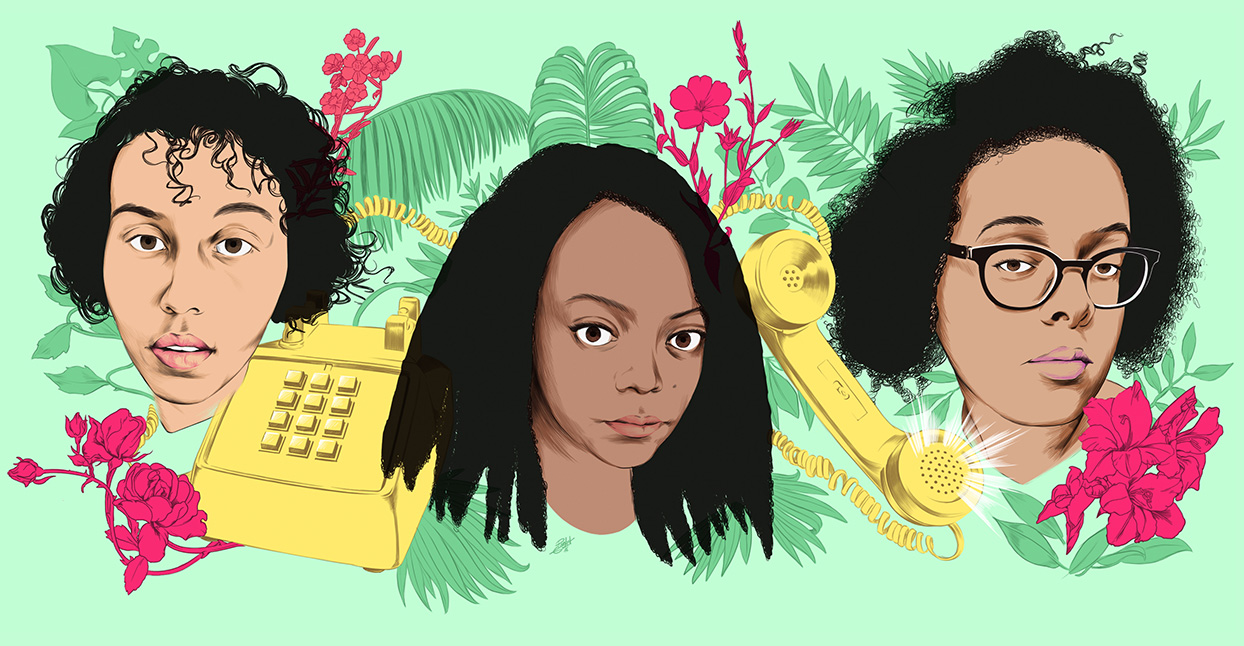 Black Girls Talking: Bandcamp Picks is a monthly feature in which three hosts of the pop-culture podcast
Black Girls Talking
, Alesia, Fatima, and Ramou each pick a favorite artist from Bandcamp for a brief round-table discussion.
Almost Us by M&O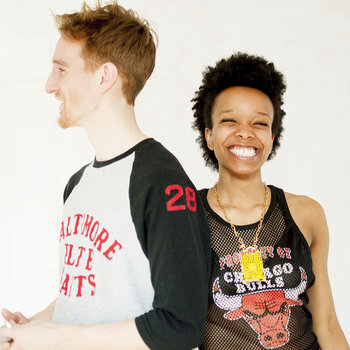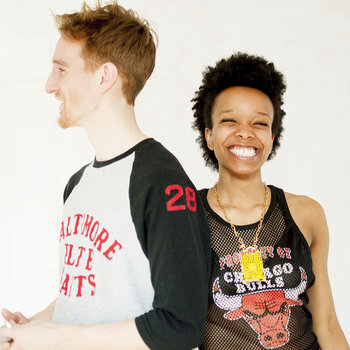 Fatima
: The duo of M&O—
Jamila "Milo" Woods
and Owen "Otis" Hill—describes their music as "adventure soul," which is a rather fitting description for the eclectic tracks found on
Almost Us
. That sense of exploration is found in songs such as "RUN!", which leans on sharp percussion to drive home its lyrics. On my favorite track, "Jimi Savannah," a heartbreak song about being ignored, we get a taste of Milo's superb vocals: 
"Who is the girl in the room you're waiting for? /She don't even know your name/And she ain't worried bout you baby,"
she croons. Relying on clean instrumentation and production, inspired arrangements and Milo's notable vocal ability, M&O have made a captivating album that is worth the adventure.
Ramou: "Adventure soul" is such an apt term to describe the authentic and head-bopping sound of Almost Us. The collaboration of Milo and Otis gives us a fun and lively album even on tracks where Milo is singing about the not-so-fun realization that you're in a relationship that you need to get out of. Like, now. On RUN!, the one song I went back to over and over again, the duo masterfully creates a sound that represents the uncertainty of that relationship, wavering from melodic to thumping, as Milo sings I'd rather be lonely than your doll God I hope you miss me when I'm gone / I've been yours for too long. It's addicting in its honesty, and I'm looking forward to spending more time with M&O.
Alesia
: I instantly became a fan of Jamila Woods (aka Milo) upon listening to her outstanding solo debut,
HEAVN
, so I was very excited to see that Fatima dug into the archives to unearth this gem. The barebones acoustic instrumentation of
Almost Us
gives the album a distinctly intimate sound that also allows you to easily hear the lyrics which Jamila sings, over a lush backdrop that ranges from classic soul to experimental R&B with ease. Of all the sonically amazing tracks,
Blue
is the one I came back to. It's a track full of harmonies, spirit and reassurance that the heart is indeed a muscle—a sound that is absolutely deserving of the title "adventure soul".
Telefone by Noname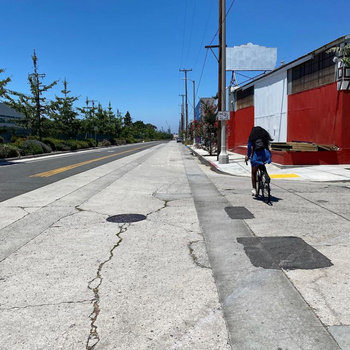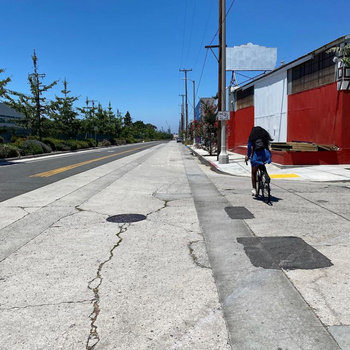 Alesia:Telefone feels like a microcosm of what it means to be a black millennial living in America—Chicago, to be specific. A heartbreakingly resilient generation living through a seemingly endless stream of Black death broadcast on social media, yet still managing to eke out a hopefulness that floats you through the tumultuous waves that is a mainstay of coming of age. "I know this song is for overcoming," Noname raps on "Freedom (Interlude)," stream of consciousness from someone who is markedly aware of the times we're living in but refuses to cower. It's enough to make your heart swell. Telefone is so beautifully straightforward and free of pretense, it almost feels as if Noname has offered a collection of voice memos meant to capture thoughts before they flit away. How lucky are we for this glimpse into the genius of black girl creativity? Extremely.
Fatima: On Telefone, we are treated to immaculately produced songs hitting a wide range of topics, from family and relationships to death and violence. Throughout the record Noname bounces from joy and optimism to sadness and wistfulness, while demonstrating genuine lyrical depth and complexity. It's a gentle, soulful, and stirring debut from a young artist who has shown great promise on other people's projects (Chance the Rapper); she certainly follows through on her own as she paints a thoughtful portrait of her family, her city, her life. While she covers a lot on this record, I get the feeling that there's so much more to come.
Ramou: Telefone is a refreshing and elaborate debut that manages to fit so much in a single album without it feeling overwhelming. Noname sets the tone with "Yesterday," a piano-heavy track that hits on consumerism, black death, and a longing for a time when things were easier if only because we didn't understand it all quite yet. "Dibby Bop" is a nostalgic throwback to that time and an ode to the carefreeness of youth, particularly specific to that of Noname's youth on the stoops of Chicago—"Run, run, run, mama say come home before the street lights do/Ice cream on my front porch in my new FUBU and A1s too /Watching my happy block my whole neighborhood hit the dibby bop." It's an impressive first solo project that only makes me itchy for what's next from her.
Pillow Talk by Tiffany Gouché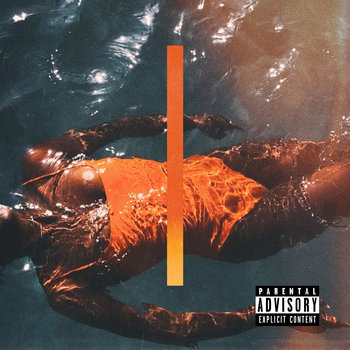 .
00:10 / 00:58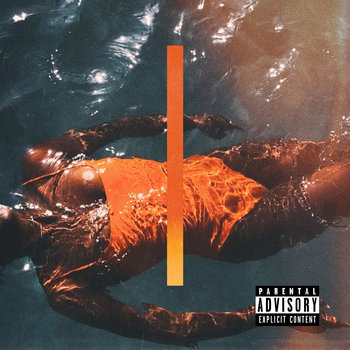 Ramou: Tiffany Gouché has crafted a breathy album that's both calming and sexy with Pillow Talk. The bass permeates throughout as Gouché 's smooth voice takes us with her on a sensual journey that at times almost feels a little intrusive, although I'm happy to be there. I first listened to the album while I was on a work trip/mini-vacation in New Orleans and "Travel Behavior" (which features an unexpected appearance from a Bridesmaids scene) was such a fun vibe that perfectly captures the freedom that comes with being away from home and anonymous in a city that's not yours. Gouché ends Pillow Talk with The Deepest, a song that mixes electronic synth with a familiar R&B sound that perfectly caps off an easy yet intricate album.
Fatima: Pillowtalk cuts straight to the chase: this is an album for late night pillow talk sessions. It's sultry, polished R&B with heavy bass lines and sensuality on full display. There are ample slow jams on the album, but the uptempo "Travel Behavior" is definitely the standout here for me; a nod and wink to the kind of trouble (good or bad, you decide) you can get into while on vacation and Tiffany sounds like she's having a great time on it. It's a fun record that seamlessly blends modern R&B and downtempo hip-hop elements, allowing Tiffany's strong vocals to shine through.
Alesia: Pillow Talk is R&B with a purpose, and that purpose is sex. Lots of sex. There's no coy bubblegum lyrics or tween friendly innuendo, and thank goodness, because it would do the smooth and sultry production such a huge disservice. On "Last Breath" Tiffany bluntly croons "Leave it up to me/We gon' do it 'til your last breath" with a mix of assuredness and tenderness that will make you blush if you're shy, but nevertheless leaves you curious for what's to come. Needless to say, I'm excited for a full-length debut.
Illustrations by Paul Grelet