FEATURES
Black Girls Talking: Bandcamp Picks – August 2016
By Fatima G., Alesia Pullins, Ramou Sarr · August 30, 2016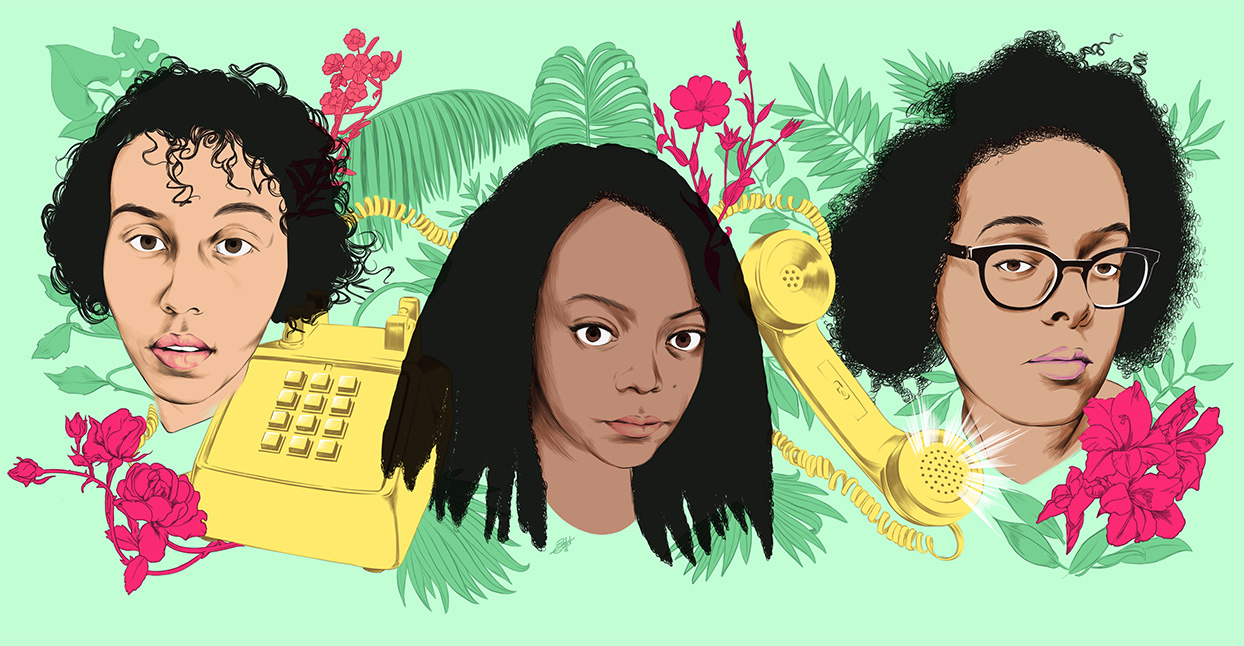 Black Girls Talking: Bandcamp Picks is a monthly feature in which three hosts of the pop-culture podcast
Black Girls Talking
, Alesia, Fatima, and Ramou each pick a favorite artist from Bandcamp for a brief round-table discussion.
Long Beard, Sleepwalker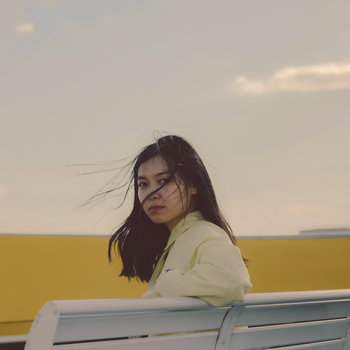 .
00:10 / 00:58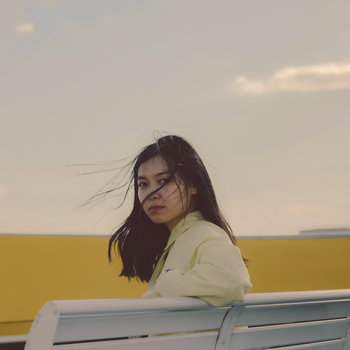 I first listened to Sleepwalker as I sat on a nearly empty train heading home after a bizarre, endless night, and it felt like the perfect travel companion for a night spent drifting. The album is full of hazy, wistful tracks that should appeal to late-night wanderers. Sleepwalker as a whole evokes a very specific mood—instantly recognizable (and comforting) to those of us accustomed to solitary, late-night contemplation. Leslie Bear's near-sighing vocals speak directly to the album's title, as she softly, almost sleepily, sings familiar tales of loneliness on the primarily guitar-driven tracks. It's a gorgeous, understated debut album that I'm certain will probably keep me company on many more long nights to come.
Ramou: It took me a few times to get into Sleepwalker because, like Fatima says, the mood it evokes is so specific. And it's one that I am so accustomed to! I tend toward introspection and solitude 95 percent of the time. But it's a mood I've been trying to ease out of a little bit lately. Once I settled into the idea that I could listen to melancholy music without necessarily being sad, it got a lot easier to appreciate the catharsis in Leslie Bear's faint vocals. "Hates The Party" is absolutely my favorite track. There's so much trepidation in the line, "Please don't forget / you're something I listen to / when I'm not sleeping," and so much sincerity as Bear sings, "Everyone hates the party." It's a perfect ode to self-examination and contemplative loneliness.
Alesia: Maybe it's strange, but I'll often turn to music that most read as sorrowful when I can't nail down what I'm in the mood to hear. Sleepwalker is an album I was pleasantly surprised fits this category. There's an openness in Leslie Bear's spirited vocals and cloudy melodies that bring back memories of hopping in my car at midnight with nowhere to go but away—somewhere far enough from home to count, but short enough to enter that contemplative state that illuminates the answers you've been waiting for. Sleepwalker is filled with bursts of energy that leave the gate open for the next adventure.
Japanese Breakfast, Psychopomp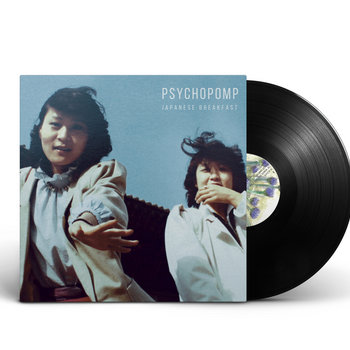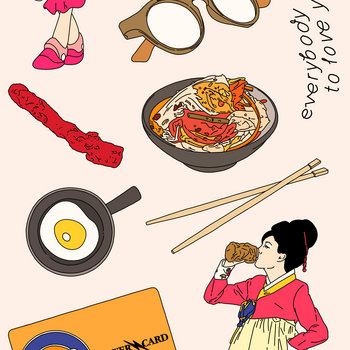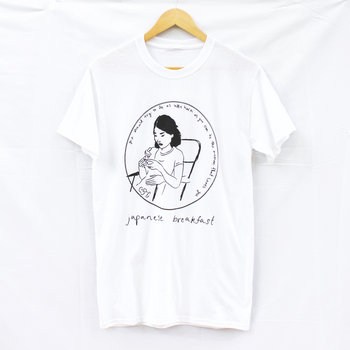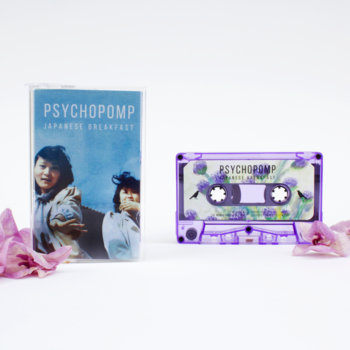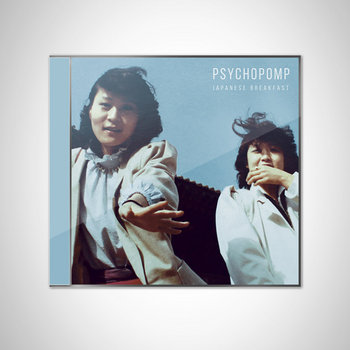 .
00:10 / 00:58
Merch for this release:
Vinyl LP, , T-Shirt/Apparel, Cassette, Compact Disc (CD)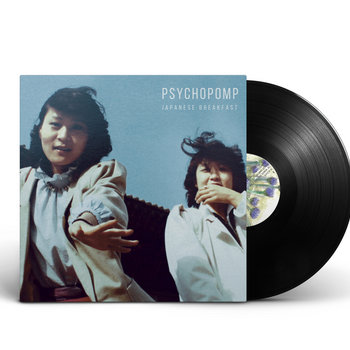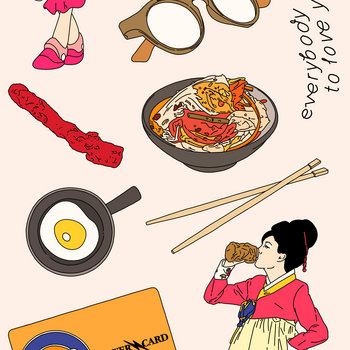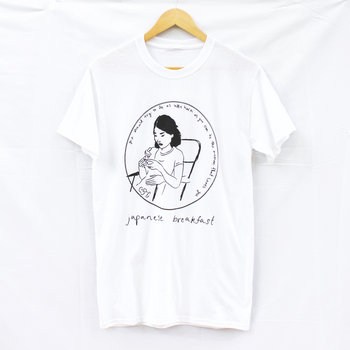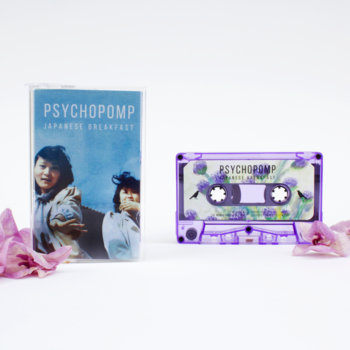 I read Michelle Zauner's essay Real Life: Love, Loss, and Kimchi before I listened to Psychopomp, and before I really knew anything about Zauner, a.k.a. Japanese Breakfast. Both the essay and the album are about grief and loss, and Zauner's attempts to confront that loss with something else—food, music, art—distractions that make it easier to feel alive, even when you don't. It's a sad album that you sometimes forget is sad—like when you hear the upbeat, drum-filled pop sounds on "Everybody Wants To Love You." But by the time you get to the last track, "Triple 7," you're reminded what this is: a deeply personal, devastating, and beautiful tribute from a grieving daughter to her mother.
Fatima: This album has been on my must-listen list for months, but I simply never got around to it until now for this column. I'm so glad one of you picked it, because it's exquisite, and I'm kicking myself for having waited this long to sit down with it. Psychopomp sees Zauner laying bare her grief—"Is there something you can do with yourself/ As I sift through the debris/ While I empty every shelf/ And flounder in the muck that I'll be drowning in so soon?" she sings on opening track "In Heaven," the sentiment resonating like a swift kick in the guts for anyone who has experienced the enormously painful loss of a loved one. For those who haven't lived through the kind of profound, devastating loss Zauner sings about, the album still remains deeply moving, shifting easily from emotionally intense tracks to energetic, warm and breezy ones that contain enough brightness and softness to make you think you might just make it through this life thing after all.
Jimetta Rose, Light Bearer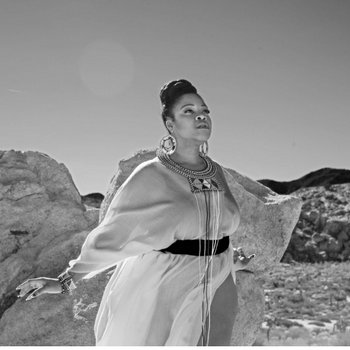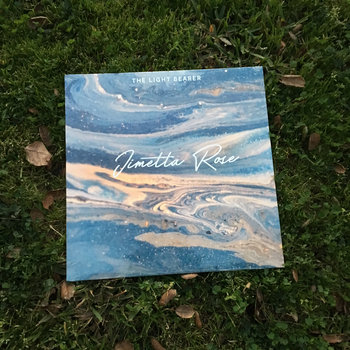 .
00:10 / 00:58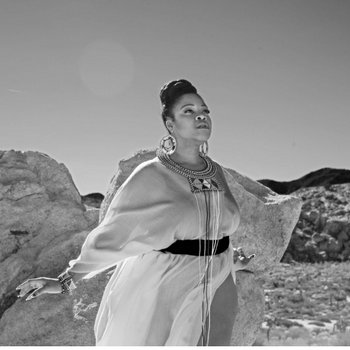 Merch for this release:
Vinyl LP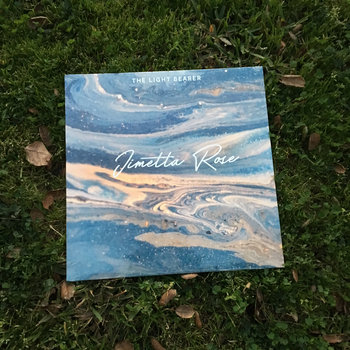 Light Bearer is an apt name for this album. The sonics are lush; the harmonies are buoyant. This is a sound I've become delightfully accustomed to from Rose and her impressive list of collaborators. Light Bearer stands out as decidedly feminine, resolutely Black. I often gravitate towards the sound of the familiar, music I can hear my mother in, songs I can hear my loved ones in. Sounds that are comforting in ways you don't realize you're yearning for until you return home after an absence. That's what the vibe of this album feels like: home.
Ramou: From the very first listen, this album evokes carefree Saturday afternoon vibes. It makes me feel lighter, even when I'm not entirely sure what was making me feel heavy in the first place. The first and last tracks have become my favorites. They serve as perfect bookends to Rose's narrative. In "Rhythm of Life," she reminds us that yes, one can be both self-assured and vulnerable: "I just need a place to think / need a place to breathe / need to find the strength to really love me." And then there's a brief pause in the last track, "Welcome to the World," before Rose returns to say: "Welcome to the world, baby girl, it's your pearl." The themes of self-love and self-discovery are so evident throughout, and it's a joy to take the journey with her.
Fatima: I am so into the coming-of-age narrative of this album, in which Jimetta Rose takes us into her world and guides us through its sonically-rich landscape. This album has such a visual feel to me—the complexities of Rose's vocals, coupled with Georgia Anne Muldrow's spot-on, lavish production, give it a grand, cinematic feel. On Light Bearer, both Rose and Muldrow are at the top of their game, giving us an album made up of soothing, striking and undeniable jams.