FEATURES
Black Girls Talking: Bandcamp Picks
By Aurelia Belfield, Fatima G., Alesia Pullins, Ramou Sarr · July 15, 2016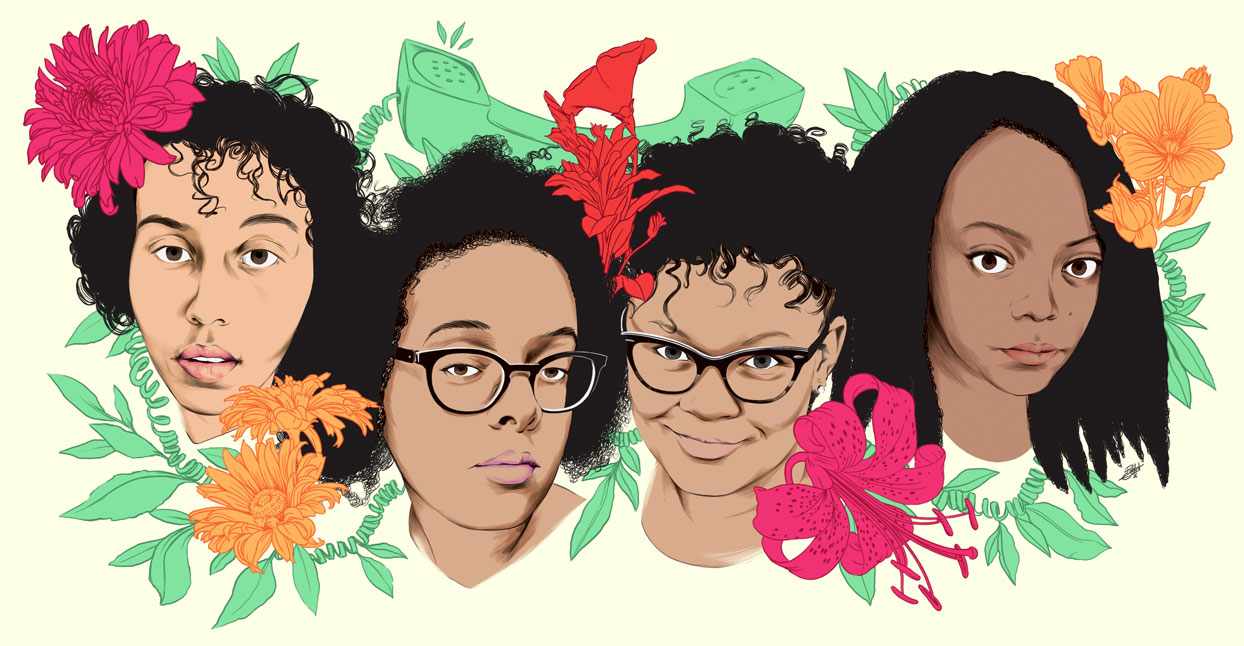 Black Girls Talking: Bandcamp Picks is a monthly feature in which the four hosts of the pop-culture podcast
Black Girls Talking
, Alesia, Aurelia, Fatima and Ramou, each pick a favorite artist from Bandcamp for a brief round-table discussion.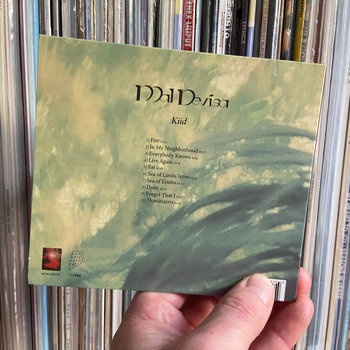 .
00:10 / 00:58
Merch for this release:
Vinyl LP, Cassette, Compact Disc (CD)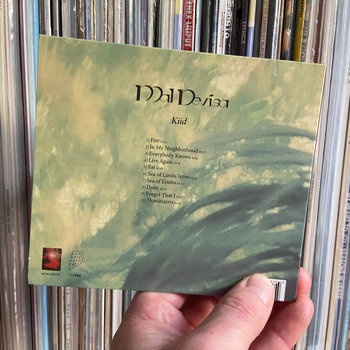 Aurelia: The soft-focus Polaroid on the cover is what pulled me in, but Mal Devisa's lo-fi guitar and rich, warm voice is what kept me interested. To me, "Kiid" sits somewhere between Brittany Howard's crunchy guitar and Kimya Dawson's sweet, sweet, sad-bastard lyrics (I definitely have a playlist tucked away that features Devisa's "Sea Of Limbs" and Dawson's "Angels And Seagulls" back to back). But don't box her in, because the closing track "Dominatrix" is full of '80s-style hip-hop horns and raucous, fight-night lyrics. This album is a journey that I was more than happy to take.
Fatima: The ease with which Mal Devisa drifts between moments of tenderness and sheer power is hugely impressive. She's got one hell of a voice, as well as a strong perspective, and this album does justice to both. "Kiid" is confident and unguarded. It aches—and you probably will, too, after listening to it.
Ramou: "Aching" is a perfect descriptor for "Kiid." It's angsty without feeling redundant and delicate without losing its assertiveness. "Dominatrix" stands out to me as a favorite for the same reasons Aurelia mentioned—and because I love any song that makes me want to go out and buy a Black-Power-Fist Afro pick.
Alesia: I'm such a fan of Black women with a lot of feelings who are willing to tap into the darkest parts of themselves to express them. So Mal Devisa had me at "Fire." "Kiid" explores the freedom in unfettered vulnerability. Whether it's the measured melancholy of "Live Again" or the commanding flow of "Dominatrix," you just feel every word Devisa utters.
.
00:10 / 00:58
Fatima: Intl Style is a solid EP overall, but the standout track is the powerhouse "Shonda Rhimes." It's both endlessly danceable and full of texture. A syncopated opening loop gives way to pulsing synths and Momo's sweet, airy vocals. The result is an unrelenting jam. Intl Style makes me excited to see what else Momo may have up her sleeve.
Aurelia: This EP makes me feel Gossip Girl young and rich—and, really, I can't ask for anything more from a dance-pop track. The synth on "Young In Tempo" is like the soundtrack to a video game where the goal is to be the most beautiful girl in Ibiza.
Ramou: Intl Style is perfect, fun dance-pop. Listening to it is the only time I've wished I had long flowing hair, so I could whip it around on the dance floor. Momo's vocals hit where it counts, between the thump and twinkle of a boundless beat.
Alesia: I tend to instantly love airy, feminine-but-powerful vocals layered over synths, and Intl Style is no exception. "A Novel Light That Changed" and "Shonda Rhimes" left me with so much optimism for a full=length.
"She takes you by the shoulders and shakes you into remembering your own humanity, in all of its messiness."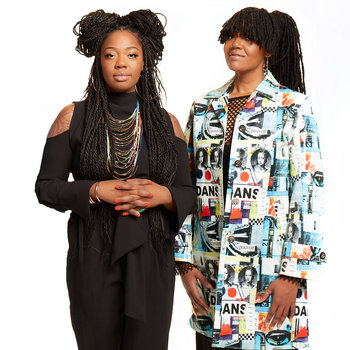 .
00:10 / 00:58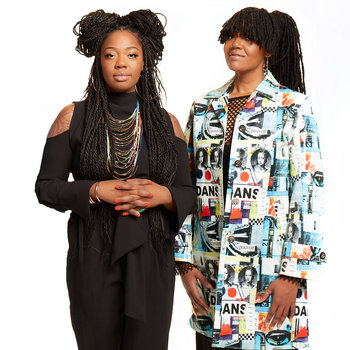 Ramou: The cover art for KING's album We Are KING is so fun and colorful that I've decided I want the same aesthetic when I'm rich enough to live that Oprah-relaxing-in-her-garden life. The album itself is just as colorful, yet still remains breathy and calming. I can already see myself dancing around my future beach bungalow to "Oh, Please!" with a glass of rosé.
Aurelia: We Are KING is perfect summer music from a trio of super-gorgeous, super-talented, and [reportedly] super-sweet babes. This album is like the beach BBQ of my dreams, and I never want to leave. If I could sum it up with a Netflix-style suggestion, it would be "If you like THEESatisfaction, you're gonna love KING."
Fatima: KING's deep well of talent is unquestionable, and they effortlessly flex that considerable muscle here, melding their disparate influences (video game soundtracks, Ryuichi Sakomoto, and the Cocteau Twins), while keeping things original and fresh. We Are KING has an atmospheric, dreamy quality, with modern grooves and a cohesive aesthetic. I don't think we could have asked for a stronger return from the group.
Alesia: KING has been on my radar since The Story EP, so I purchased the full-length debut without hesitation—without breathing even. The way KING meshes styles is something you don't often hear in the current musical landscape, and they make it seem like second nature. How do you make an album that has the hopefulness of spring sun rays, but also the chill of an autumn evening? I don't know, but that's what KING have done.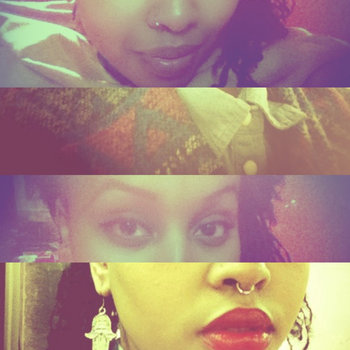 .
00:10 / 00:58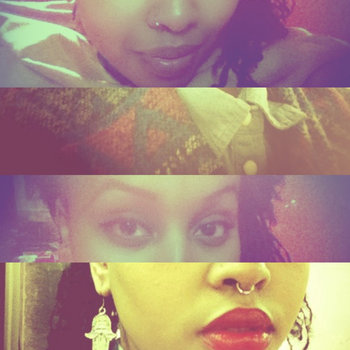 Aurelia: Warsan vs. Melancholy is a testament to the visual power of poetry. The cover is invitingly intimate, and you can practically hear the faded photo edges in the crackle of each track. Warsan's melodic voice makes each song feel like a conversation that's meant just for you. This collection is in heavy rotation on rainy days in my house.
Fatima: Warsan's ability to capture and express that oh-so-particular, yet expansive and complex thing we call womanhood is astounding. This collection is heavy, revelatory and entirely too short—before you can catch your breath, it's over. But the beauty of Warsan vs. Melancholy is that each replay reveals something new and different. This is an album full of vulnerability, spirituality, strength and resilience.
Ramou: Warsan vs Melancholy manages to be devastating while also remaining healing and hopeful. The thread of loneliness that Warsan weaves throughout feels both cutting and validating, and my reaction shifts a little with each listen. Lyrics like "You taste like years of being alone," are sharp, bitter, and personal. I've yet to go a day without listening to it.
Alesia: Warsan's words force you to embrace the power in emotions and vulnerability. She takes you by the shoulders and shakes you into remembering your own humanity, in all of its messiness. She encourages you to revel in yourself in a way that spans from the familiar to the uncomfortable. As Fatima said, something new catches you with each listen, leaving you searching for more both within her words and within yourself.