FEATURES
Dischord Genre-Defiers Black Eyes Return to Reclaim Their Legacy
By Jonathan Williger · April 17, 2023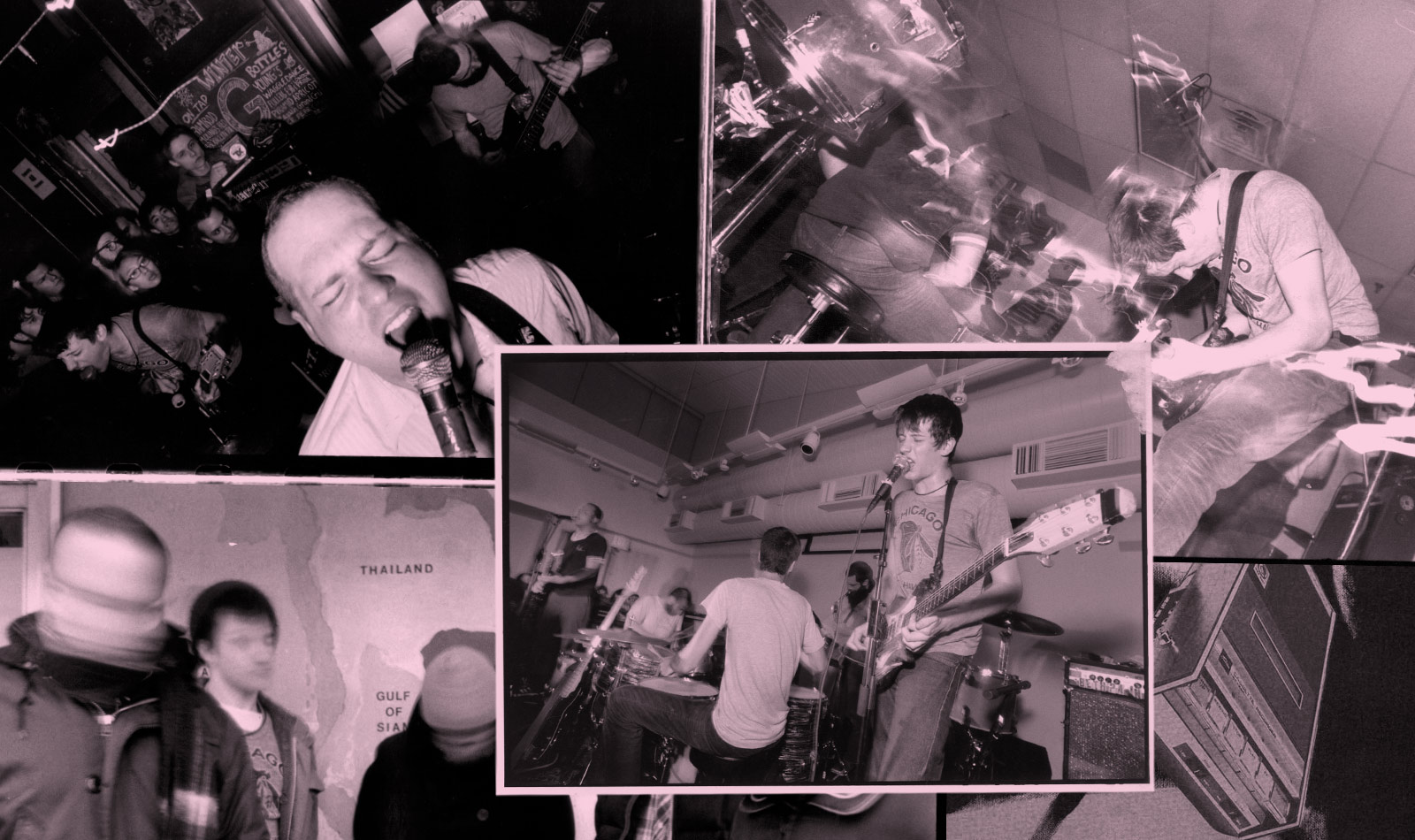 Even if you had never heard a note of their music, it's clear from the instruments splayed out in the middle of Haydee's—a Salvadoran restaurant and perennial scene hang in D.C.'s Mount Pleasant neighborhood—that Black Eyes cannot be neatly contained or categorized. Drums and percussion are present in every quadrant of the performance area, with two kits facing off dead center. Two bass rigs sit like anchors in the rear, while a saxophone offers a golden glint among the sea of cymbal stands and cables. A guitar amp is tucked expectantly on stage left, almost dwarfed by the rest of the gear.
The quintet are playing their first shows in nearly 20 years this month—twice in their hometown of Washington, D.C. with performances in New York and Philadelphia following close behind. There's a new zine, Speaking In Tongues, which chronicles the band's furious run between 2001 and 2004, meticulously documenting the way the D.C. punk community supported a band that pushed at all boundaries at once. There are also newly released demos and live sets from 2003 that act as testimony to an unrestrained sound birthed from unrestrained creativity Also revealed through these new materials are the tensions that fragmented the band just as it was reaching a creative peak, leaving its most exhilarating music slighted and misunderstood.
"This music is like an energy field," says band member Daniel Martin-McCormick. "It's really about the physical force of the sound. To me, that's kind of timeless. The lyrics are very important, and they're braided into it, but the intensity and the feeling of bringing forth this molten ensemble sound is the main thing." As he clarifies the unity between the lyrics' political bent and the music's full-tilt charge he adds, "I feel like we wrote blasts in the form of songs."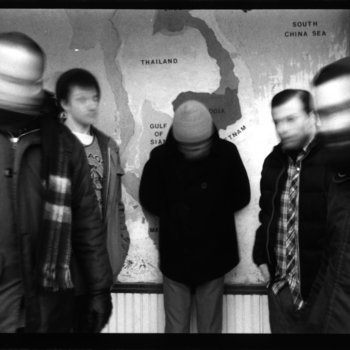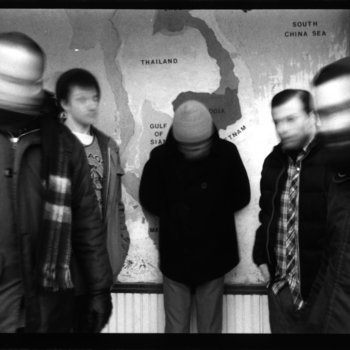 Merch for this release:
Book/Magazine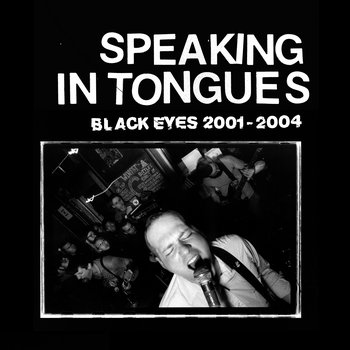 Black Eyes was always physically and creatively in motion. Their sound is indefinable and constantly in flux, obliquely indebted to dub, free jazz, hardcore, hip-hop, no wave, and countless other cultural and musical movements, depending on when you saw them. Interlocking bass grooves slither on top of a crackling snare that echoes into the void. Vocalists Martin-McCormick and Hugh McElroy shout parables of personal and cultural unrest, freely quoting other poets and lyricists as they relate their own complicated experiences of coming of age and living in a world riddled with violence and injustice. Taken as a whole, the music they produced in those pivotal years amounts to an ecstatic shriek of liberation from shame, fear, and alienation.
Black Eyes released two albums on Dischord Records, both produced by Ian MacKaye. The band's self-titled debut LP was released in 2003, followed by an unrelenting tour schedule in the U.S. (with labelmates Q and Not U) and Europe that year. This activity introduced the band to an international audience that was hungry for music that spoke to a desire for emancipation in an increasingly tense political and social atmosphere. Songs like "A Pack of Wolves," a critique of the alt-bro culture that glorified misogyny at the dawn of the '00s, and "Deformative," a cyclonic expulsion of energy that tackles the aftermath of early, traumatic sexual experiences, whipped audiences into a frenzy. ("['Pack of Wolves'] was like our mosh pit song. Strangely ironic," relays the band's Dan Caldas in Speaking in Tongues). Their profile outside of D.C. grew as word of their exhilarating live shows spread.
To outsiders, they appeared to emerge fully-formed, but the newly released demos and live sets paint a picture of a band trying to outpace themselves creatively at every turn. McElroy compares the band's process to Audrey II, the carnivorous flower in Little Shop of Horrors, screaming "Feed me Seymour!"; they were trying to find anything new so they could devour it. "There was this sense that anything could come into [the music] at any point," McElroy says. "There was so much flexibility, so much curiosity and openness, that it felt like a magical space of possibility." At the same time, band member Jacob Long also remembers songs getting "clarified down to their essence" after hours of practicing and refining on the road, whittling everything down from expansive improvisatory jams while not losing its aura of spontaneity.
Merch for this release:
Vinyl LP, Compact Disc (CD)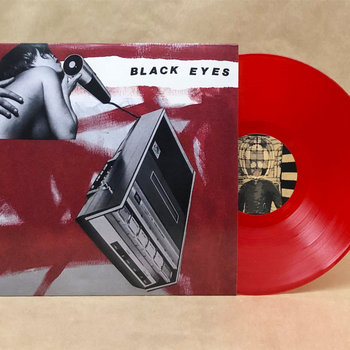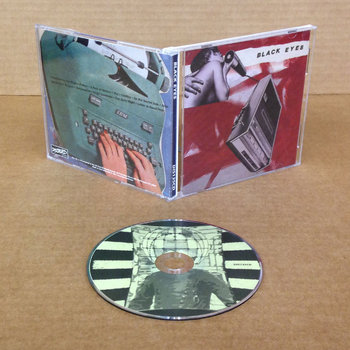 The depth of the songs were further clarified in the studio. "My perception of them was really altered," says MacKaye, reflecting on the recording process. "If you stop and take time to really study it, you realize there are a lot of deliberate textures being built, and there's these counterpoints going on, and melodic parts that were really surprising. And 'Pack of Wolves'? Heavy—like really heavy—lyrics." Martin-McCormick experienced a similar phenomenon: "Over a few weeks it could go pretty far pretty fast, but it wasn't necessarily apparent to me until we got into the studio. It really felt like, live we were just trying to conjure that fucking energy field and manifest it, but in the studio I'd be like 'Wow, everybody's bringing all of these new details!'"
After recording and releasing their self-titled album, a subtle but meaningful shift in the band's approach took place. Long was teaching himself to play saxophone, inspired by a spree of buying free jazz albums while on tour. He told the band that's where he wanted to focus his efforts. "I had never played a wind instrument before," he recalls in Speaking in Tongues. "I just had all this music that I was excited by, and I wanted to figure out how to play." By November of 2003, as documented in the recently released live recordings, Black Eyes were performing mostly new material incorporating the sax's flailing runs and modal melodies. At the same time, the band's songwriting began to explore passages of arrhythmic upheaval while also incorporating the surreal, atmospheric aspects of dub. In just a matter of months, the group's musical DNA had mutated.
Cough, recorded in January 2004, is immediately disarming. It swings with intentional volatility between a slow, uneasy crawl and dense eruptions. Thrashing full-group improvisations abut tightly wound chromatic lines, and howls into the infinite space of digital reverb echo over crisply rendered percussion. The lyrics are as transgressive as the music, juxtaposing religious text and symbolism against images of gun violence ("Drums") and expositions of queer awakening ("Holy of Holies"). The group's foundational vision of catharsis through pure sound is transmogrified, pushed to further extremes while never tipping over into pure chaos.
Merch for this release:
Compact Disc (CD)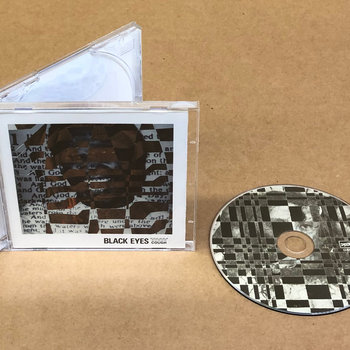 "I remember thinking that the songwriting process was really difficult," says band member Mike Kanin of Cough. "My memory of it was that it felt fractured, but I don't think that comes across to the listener. In fact, listening back to the record now I don't hear that lack of cohesion." Martin-McCormick remembers it similarly: "We had this wide set of influences, and a feeling of ambition. With all five of us writing collectively and having to agree, it was challenging, sometimes frustrating, intense. We worked it out, but it was not always easy getting there." That audible tension between the grounded elements of the music and the more avant-garde impulses only intensified the urgency with which the music was performed.
When McElroy talks about Cough, there's a rosiness to his attitude that underscores the joy of stretching one's self creatively. "I remember feeling so satisfied," he says. "I was like, 'This is what I want to be doing musically. This process and energy, constantly in this place where I'm grabbing for something I'm not going to reach, and where we're all pushing ourselves.' I just wanted to sound like us. It felt so exciting to me, and Cough is the product of that."
It was just three months later, halfway through a show at the Black Cat in D.C., that McElroy announced from the stage that the show would be Black Eyes's last. Cough was still two months away from being released. On top of changing life circumstances, factions had rapidly emerged within the band, with Long and Martin-McCormick expressing a desire to go farther out—to abandon structure altogether—and others desiring various levels of framework on which to build the music. "With people bringing everything they could into the band, it just spun too fast for me," Kanin relates in Speaking in Tongues. Audrey II's appetite had gotten the best of them.
Critics in 2004 couldn't figure out how to approach Cough. According to MacKaye, it sold slowly during its first year. Without the band's energy field enveloping crowds, emphasizing the immediacy of the music and putting it in context, its impact was dampened. But among fans, there was a sense that this creative organism was prematurely put down, and a collective mourning of what could have been. "Cough was one of those records that their next record may have really put it into frame," says MacKaye. "I thought it was brilliant. I thought the first record was brilliant, and the second record, I loved it. I don't even think they recognized what they were doing." He adds, "They were under a lot of pressure to do things differently."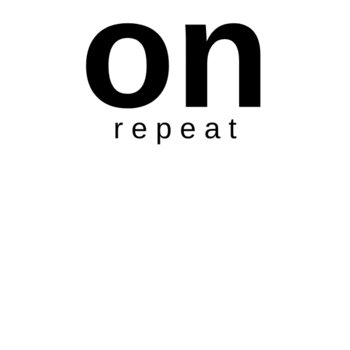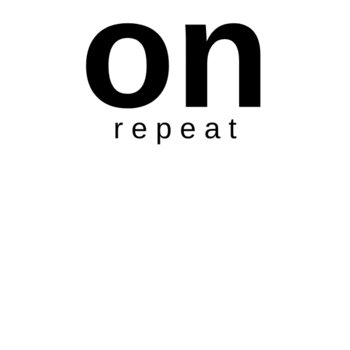 Merch for this release:
Cassette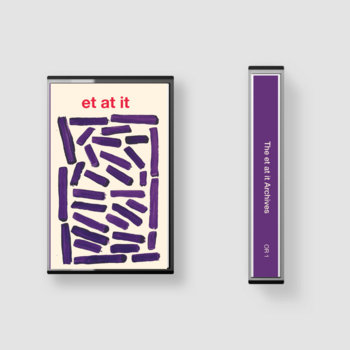 It wasn't until April 6th, 2023, at Haydee's, that fans heard Black Eyes play songs from Cough after they were released. Their heaving, frantic energy rippled through the crowd. An important aspect of the band's legacy, lying dormant for 20 years, emerged at that show and the next night at the Black Cat: this is music for communities to rally around, to scream and dance together in an ecstatic rite of reckoning with the world. As far out as they took their music, that foundational tenet of punk is embedded into their ethos like the grain of sand at the center of a pearl.
The talent and richness of the band's community is well documented in Speaking in Tongues, and Kanin recently founded On Repeat, a sub-label of the free jazz imprint Astral Spirits that is issuing archival recordings of early-aughts D.C. groups like Et At It, RaRaFre​+​Am, and Rench's Rifles—tapes which were discovered while preparing for the Black Eyes reunion. Regardless of whether the band chooses to answer the question "What if they kept going?" that has hung over the heads of fans for decades ("These shows are these shows, and we're going to see where we're at afterwards," says McElroy), the reunion has provided an opportunity to reflect and reframe the current moment. "It's a little bit of a bummer that this music feels so relevant, but there's a part of me that's just like, well, it also feels relevant," says McElroy. "It doesn't feel like the moment has passed for the songs to be meaningful to us or anyone else."