FEATURES
Black Belt Eagle Scout Draws on Her Past to Shape Her Future
By Catalina Maria Johnson · September 20, 2018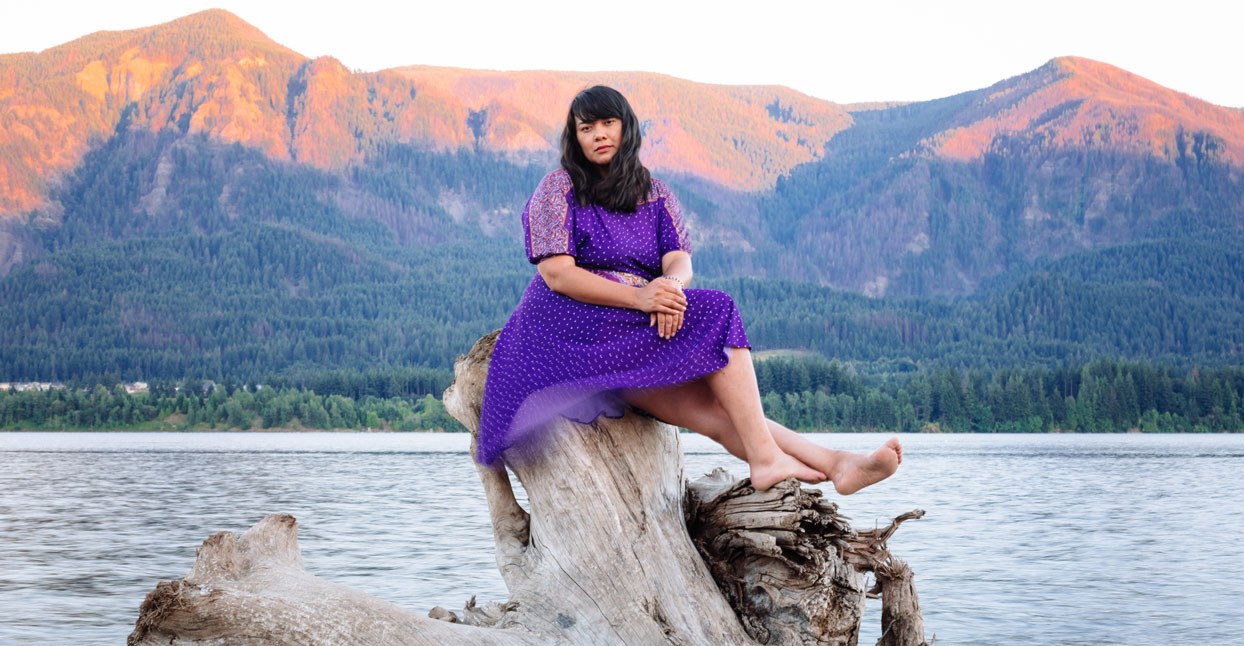 The debut album from multi-instrumentalist and producer Katherine Paul, who records as Black Belt Eagle Scout, took shape during a period of loss. In late 2015, a friend and mentor to Paul had passed away, a close relationship had become distant, and she was feeling a "weird loneliness," having recently moved into a new, unfamiliar apartment in Portland. And, as a Native Woman, she was dealing with the tumult caused by the threat to the Standing Rock Reservation that was caused by the construction of the Dakota Access Pipeline.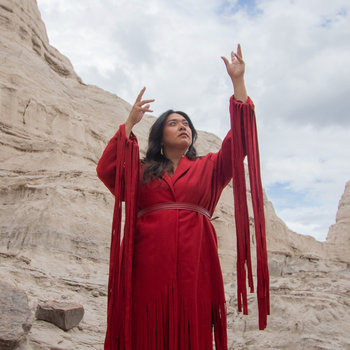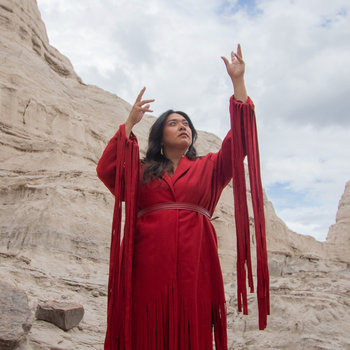 Merch for this release:
Vinyl LP, Compact Disc (CD)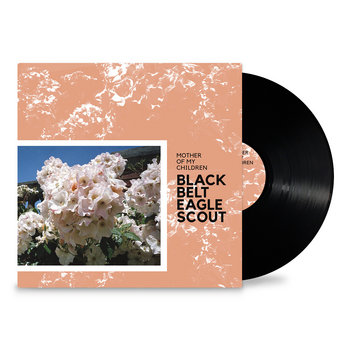 Paul played every instrument on the album—guitar, vocals, drums and percussion, bass, synth, vibraphone, organ, and piano—and, as an Indigenous queer woman, she says, having complete control over the project was empowering. Her chosen moniker echoes that power: "black belt" and "eagle scout" are the highest possible rankings one can attain in karate and the Boy Scouts. As she explains, "I see Black Eagle Belt Scout being the pillar of what I want to achieve in my creative years."
Paul was born in Anacortes, Washington in the only hospital near the Swinomish Indian Tribal Community—one of several secluded coastal reservations founded by the state's aboriginal population after colonization. Though their community comprises members of four different tribes, Swinomish all speak the same language, Lushootseed, a dialect on the verge of extinction. There are only five native speakers at this time, although it can still be heard occasionally at ceremonies and special celebrations.
Paul's relationship with music and her Swinomish traditions dates back to childhood. She was raised in a household full of artists and musicians: her father, Kevin, is a renowned totem pole carver who taught his daughter how to carve, and her immediate family includes numerous vocalists, dancers, and members of a local drum band, The Skagit Valley Singers. Her family pow-wows (a regular event lovingly dubbed All My Relations) acquainted Paul with Swinomish music—her earliest musical memories are of the pow-wow songs her father would sing to her as lullabies—as well as traditional dance. By the age of seven, she was well-versed in the jingle dress dance, a custom borrowed from the Ojibwa where dancers' movements cause the metal cones tied to the dresses to percuss. Paul speaks of the beauty of the dresses, noting that ironically, the jingles were originally made from lids of the invading colonizer-settlers' snuff cans.
Merch for this release:
Vinyl LP, Compact Disc (CD)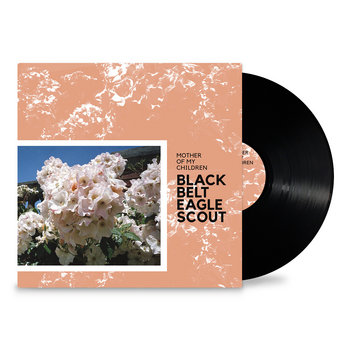 Because Nirvana was pretty much a "local band" in Washington, Paul fell in love with grunge and rock in 2003 when she was 14 years old. She found in those styles a certain musical kinship to Native American music, which she describes as full of emotions, quoting her father, who said to her, "You sing to touch people, make a difference in someone lives." Paul adds, laughing, "I don't know if grunge was meant to make a difference in people's lives, but it was very emotional to me."
Mother of My Children's songs do indeed convey intense, wounded emotion. On "Just Lie Down," for example, Paul demands, "You aren't yourself / What's wrong?," whereas "Soft Stud" unfolds as a poignant lament to an unavailable lover. What you say to me / Breathes in desperately / In my lungs and through my chest," she confesses, "I know you're listening…I know you're taken."
Paul's songs float suspended in a luminous spaciousness: partly the effect of being recorded in the Unknown Recording Studio—a cavernous church in Anacortes that's since been converted to a recording studio—and partly the physical scenery of Paul's Washington upbringing, with its majestic sea coasts, verdant tributaries, and hallowed coves. Just like the persistent Pacific tides, Paul's arrangements ebb and flow organically, intermingling with timeless rhythms culled from her past, from the faint rolls of whisker brushstrokes and drum beats in "Indians Never Die" to sounds that feel like a building thunderstorm at the beginning of "Just Lie Down."
Merch for this release:
Vinyl LP, Compact Disc (CD)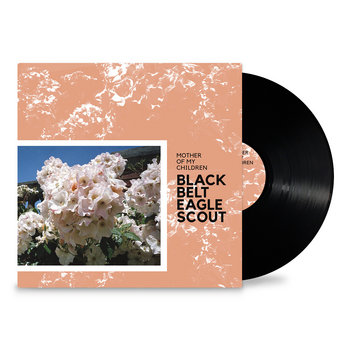 The net effect is a record interwoven with catharsis, as well as history. Much like how the jingles on the traditional dress that Paul wore transformed colonizer tobacco lids into objects supporting a Native art, Paul was able to transform her grief into artful songs and move beyond her own loss. Reflecting on Mother of My Children after the fact, Paul feels proud, as well as relieved.
"It was a journey that I had to document and get out of me," she muses. "Hopefully, that journey would be over after this physical documentation."