FEATURES
The 10-Member Bixiga 70 Put Their Own Funky Spin on African and Brazilian Music
By Will Schube · October 10, 2018
When the 10 eventual members of Brazilian instrumental collective Bixiga 70 first came together, in October 2010, they swore a twofold manifesto.
First, the project was to be completely democratized: every band member would have a say in the process, and songs weren't considered finished until the resulting work felt like a unique expression of each individual musician; to that end, the music would be entirely free of vocals, showcasing the band's talents horizontally so as to elevate each player to an equal role. The group's second goal was to focus their music on the interplay between African and Brazilian sounds, highlighting the way these two regional musical dialects are knottily tangled, and, in many ways, inseparable.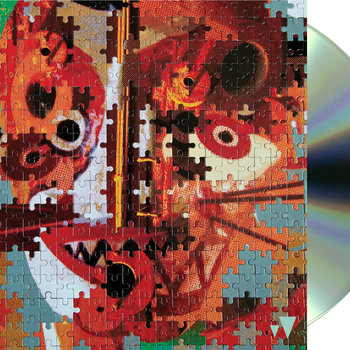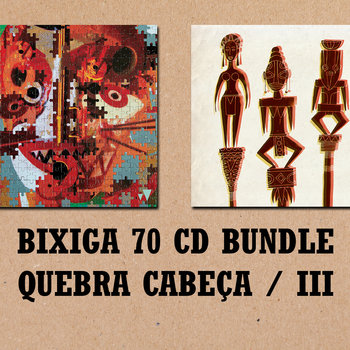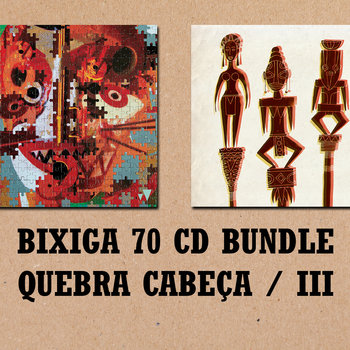 .
00:10 / 00:58
Merch for this release:
Compact Disc (CD), 2 x Vinyl LP,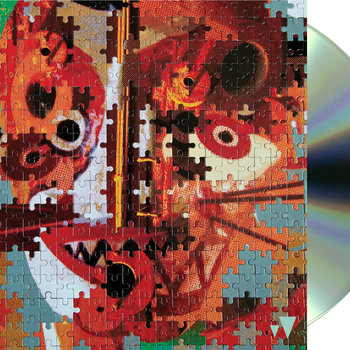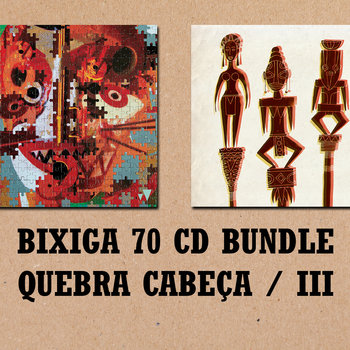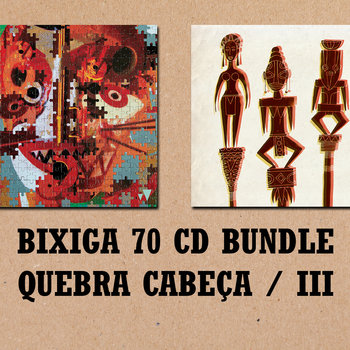 Baritone saxophonist and flautist Cuca Ferreira has some regrets regarding the first rule. "It's a nightmare," he says of the band's creative process with a laugh, Skyping in from his home in São Paulo. "If you have a guy who owns the band, things tend to be much faster." Because the music must go through all 10 people, Bixiga 70's projects take a long time to develop: "I don't recommend it, because it is more painful," he warns. At the same time, Ferreira points out, "the musical result is richer and that's, essentially, what we're looking for."
That richness comes through clearly on the band's fourth—and strongest—LP, Quebra Cabeça, which bends and refracts its sources in unlikely ways, filtering the band's shared influences through 10 unique lenses. Which is appropriate, considering that each of the musicians in Bixiga 70 discovered their connections to African and Brazilian music in different ways. Keyboardist and guitarist Maurício Fleury found his a little over a decade ago, through an illuminating collaboration with Afrobeat legend Tony Allen. "[Allen] was at the Red Bull Music Academy with me in 2007 and he wanted to know about Brazilian music," he recalls. "I was already into funk and disco, but my knowledge of African music was lacking, so that meeting really struck me. I had to go look for the African roots of my Brazilian music," he adds.
Ferreira's framing of the band's evolution is less personal and more historical. "The first important thing to say," he declares, "is that there is no Brazilian music without African influence." Everything that was done in Brazilian popular music over the past 100 years is deeply connected to African music through the country's connections to slavery, he says; Brazil and the United States were the two countries that received the greatest number of African slaves.
"Most of the African music that has influenced us comes from Brazilian artists. Gilberto Gil was a bigger influence for us than Fela Kuti—of course, there's a lot of Fela Kuti in Gilberto Gil's music, but we came to know it via Gilberto Gil. We only found about the Afrobeat guys after listening to Brazilian music for years and years."
Merch for this release:
Vinyl LP, Compact Disc (CD)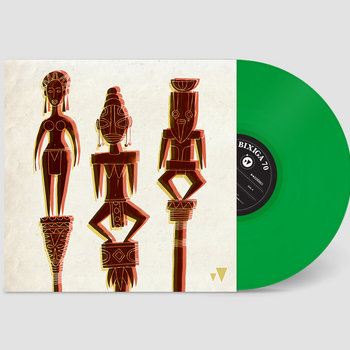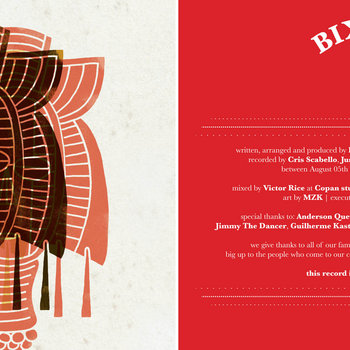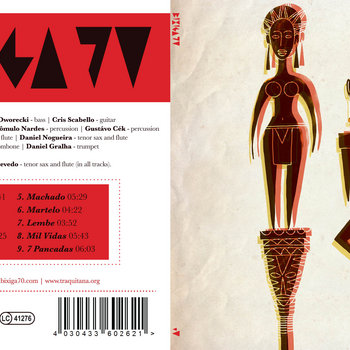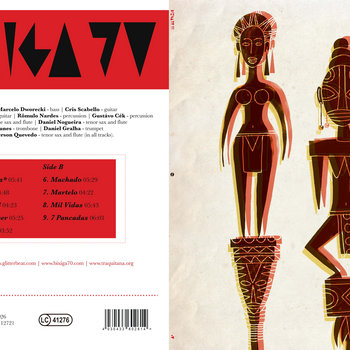 As with past Bixiga 70 releases, Quebra Cabeça finds the collective exploring this intersection organically and thoughtfully: rather than integrate various Brazilian and African styles into their songs piecemeal, they take an existing hybrid and reshape it as they see fit. "Pedra de Raio" leads off with powerful, droning horn lines before exploding into a powerful, declarative, melodic riff. The guitar line tangles into itself while the various percussion instruments give the track a steady lilt. Following the group's stated principle, the song carves out enough space for each individual instrument to shine without ever feeling cluttered. "Primeiramente" takes cues from the Zamrock scene—a strand of psychedelia that emerged in Zambia in the '70s—through rugged, chunky guitar riffs and a drum sound so heavy, it could easily fill an arena on its own.
"When we got started we had so many influences," says Fleury. "We have very strong, percussion-driven music—we know how important the groove is, no matter what genre you play." That emphasis on groove turns up throughout Quebra Cabeça; it's one of the core elements of music being made in Africa and Brazil—both in years past, and in the present.
The band's insistence on inclusivity amongst its members results in the songs feeling vast in both their scope and reach, with the kind of whimsy and personality that results from a large ensemble. Having left different bands to form Bixiga 70, each member brings their own style to the group. Says Ferreira, "It's not something where you can send somebody to replace you. It has to be a band, with the members composing, arranging, playing, and recording." On Quebra Cabeça, Bixiga 70 sound like a band comprised of 10 mind-readers, interacting instinctively with one another. Those results are worth it—no matter how much of a "nightmare" it was to get there.