FEATURES
Billy Stoner Was An Outlaw Before It Was Cool
By Will Schube · June 20, 2017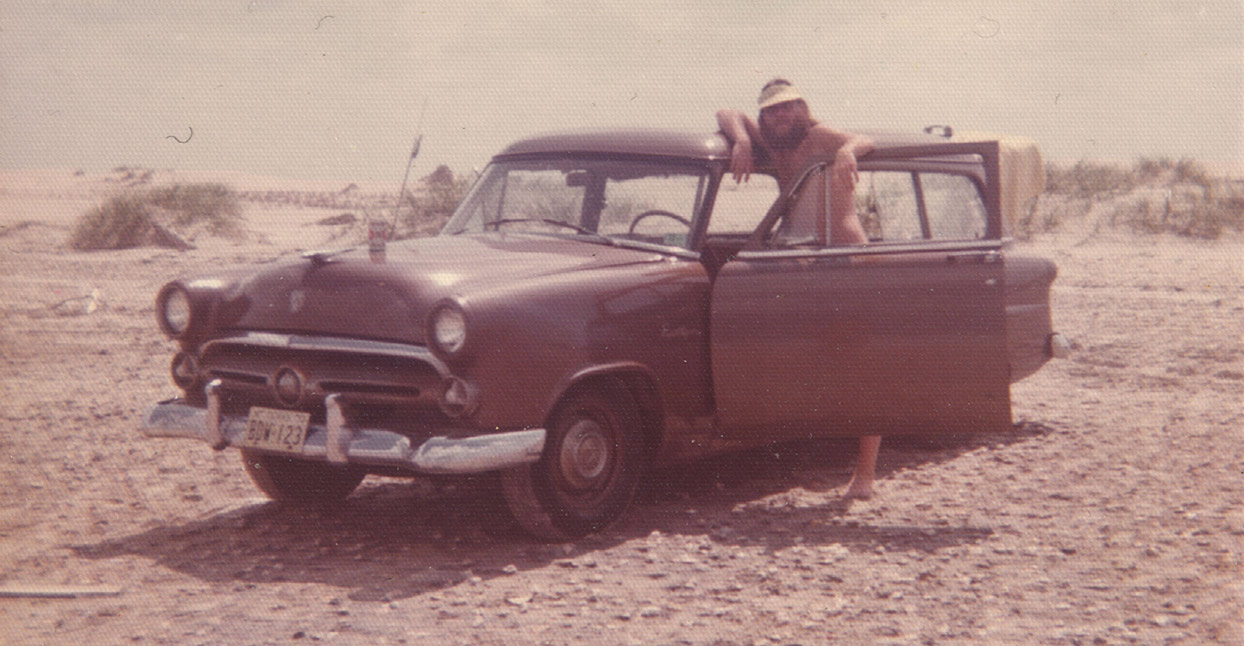 Imagine leading multiple bands, overseeing multiple venues, hanging around Austin near the start of the outlaw country scene, going to prison and forming a band there, only to have your debut album shelved for 37 years. That's the story of Billy Stoner, the now 72-year-old country outlaw, who was a cowboy boot-wearing hippie in Texas long before that type of character was in style.
Speaking over the phone from his home in Lookout Mountain, Tennessee, Stoner says he's happy his album—which he recorded in 1980—is finally seeing the light of day. "I thought I would die before this thing ever got done," he tells us. But for an album recorded nearly four decades ago, Stoner's self-titled debut sounds remarkably modern. The reinvigoration of the outlaw country scene—warped and morphed to suit our times thanks to musicians like Sturgill Simpson and John Moreland, among many others—has created a space for an album like Stoner's to exist.
Stoner first moved to Austin from Lookout Mountain by way of Laguna Beach in 1968, before the city's now-thriving music scene had been established. Almost immediately, he began assembling bands. First, he relocated (briefly) to Boston to play in The Family Circus. Then, it was back to Austin to play in Plum Nelly. Eventually, he formed The Austin Fall Stars while he was serving time in Big Spring Federal Prison Camp. As the profile of these projects started to rise, so did Austin's now-famed outlaw country scene. If Stoner didn't start the scene, it certainly formed around him. "When Willie [Nelson] came to Austin, we already had a following and were doing pretty well. But Willie really got the Austin thing a national prominence," he says.
After spending years in Austin, he moved back to Massachusetts to record a solo album, which is finally seeing the light of day thanks to a collaboration with Conor Oberst's Team Love Records. At the time, Stoner never found a proper home for his record, and this, coupled with his stint in jail and the fact that he had to return to Tennessee to care for his ailing mother, precluded any plans for an release—until now. We spoke with Stoner about growing up in Tennessee, the prison music scene, and seeing his debut released after all this time.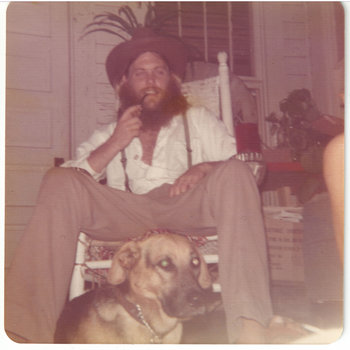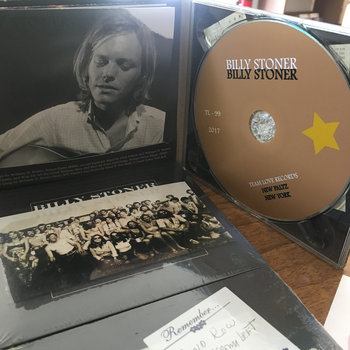 .
00:10 / 00:58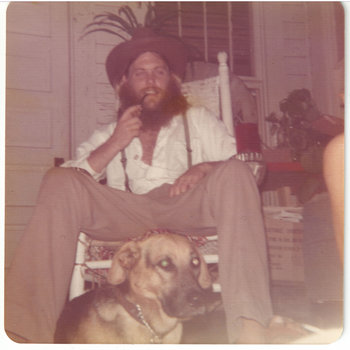 Merch for this release:
Compact Disc (CD)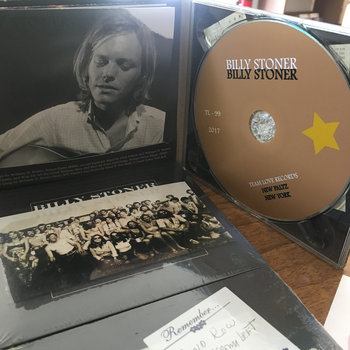 Growing up, you were a member of the Chattanooga boys' choir. Was that your introduction to music?
Yeah, it was. Like most singers, I was brought up in the church. I did that, sang in the choir and whatnot. But the boys' choir was really my first experience with performing. That was quite a deal. I learned harmonies, and we did barbershop quartets. It was just a broad range of stuff that we did, and that was quite an experience. That's definitely what got me started.
When did you start listening to country music?
I was born and raised on country music. When I started in the music business, I was in a rock n' roll band. It was the start of the hippie days. We grew our hair out and started playing rock 'n' roll. That was The Family Circus. I was raised in Tennessee, which is all country music—so close to Nashville, too. From there, I just turned into a hippie. I went to California and was just always playing music. I always had my guitar. I traveled around a lot, doing a lot of hitchhiking. I eventually landed in Austin back in the late '60s, and really got into music there.
At that time, there wasn't actually a lot of music happening [in Austin]. So I took off to Boston and started The Family Circus. We did pretty well up there for about two or three years. We actually played Air Force bases and ski resorts. We headlined a lot of shows for people who eventually got bigger than us. We had some great pickers in that band—one of 'em played with Springsteen and another one moved back to Austin when I did and landed with Doug Sahm and the Texas Tornados. I was lucky to have been able to attract some great pickers along the way.
So after The Family Circus, you moved back to Austin?
I went back to Austin and formed Plum Nelly with Jerrie Jo Jones, who was a great singer. She was just 18 years old. I met her at a pizza parlor, and we started the Plum Nelly group as a duo. Our first gig was the Kerrville Folk Festival, and we actually won the contest there. That was 1972. Then I went on and found some other pickers—Ernie Gammage and Johnny Richardson—who were seasoned professionals. We got Benny Thurman, too, who was a big star, from the 13th Floor Elevators. He was a fiddle player at the time and joined up with us. We ended up playing Kerrville about three years in a row as headliners. That was the beginning of Plum Nelly, and that was before the music scene in Austin really started. There were a few redneck dance halls and there was one hippie club, but it started to expand shortly after. We were just lucky to be there. The Armadillo World Headquarters opened up, as did Austin Opry House.
That was when Willie Nelson came to town, too. We were very fortunate there to be already set in Austin. We did so many shows with Willie. We played a bunch of shows with Waylon Jennings, Charlie Daniels, The Flying Burrito Brothers—everyone. Oh! Townes Van Zandt actually opened a show for us, too. Of course, he's gone now but he was a great friend of mine. He actually opened the Kerrville Folk Festival for us. It was quite an honor. Guy Clark was a friend, too. Leon Russell. All the boys came through and played with us.
What was the Austin scene like back then?
It was so much fun. Everybody played with everybody. It was so amazing, because the whole thing was just starting to take off, and if we had a night off, we would go play with somebody else. It was all one band back then. It wasn't a competition, it was just a big family that played together every night. It was really cool.
From there, we went to Nashville and recorded with Screen Gems. We had a deal with them and they put some of our stuff on national TV shows. Police Story, I think it was called. We had some music on Colombo, too. Of course, we went all over Texas but we did really well in Austin.
What part of Austin did you live in?
I lived in South Austin, right off of Oltorf, and then I lived in Lake Travis. I loved hanging out there. I lived on Steiner Ranch when there weren't more than four houses there. We used to walk around naked down there hunting for all sorts of stuff. I don't think you can do that anymore [laughs].
The people are a little different.
Well, Austin was only 300,000 people back then.
I don't think you'd recognize it now.
In fact, I've been told not to go back. I wouldn't like it.
You were one of the early guys doing outlaw country music. What attracted you to that sort of music and that lifestyle?
I got involved with some pot smugglers back in the early days. They were college boys from Austin who were bringing pot in. I got involved with that, and then things just started naturally progressing in that direction. We were doing outlaw country before it was on the map. When Willie came to town, that's when the whole movement took off, but of course we were in on the ground floor. We just fell right into it. But I was basically an outlaw at heart, anyways. I didn't really plan it that way.
The music just kind of came to us. We were playing the Armadillo before Willie had come—that was the only hippie club around. When Willie showed up, the cowboys and the rednecks started coming to the Armadillo and smoking pot with the hippies. The hippies started wearing boots and cowboy hats. It was just a gradual progression into the outlaw country music thing, but Plum Nelly was probably one of the first outlaw country bands in Austin. I saw it coming—I had sort of a revelation that this was coming. When Willie came in, it just took off. He brought Waylon [Jennings] and Leon [Russell] and it just exploded.
What was it about the scene that led you to the revelation that the outlaw country movement would get popular?
Well, there were more clubs opening up and more places to play. The rednecks and the hippies were getting together. It was sort of like being in Haight-Ashbury back in the day. There was just a vibe going on. Everybody was supporting it. The clubs were busy every night and everyone was making money. Even the Nashville newspaper, The Tennessean, came down and interviewed me. Nashville was coming down to Austin and a lot of record labels were scooping up talent. It was just a happening thing.
Were you around when The Armadillo closed in 1980?
I wasn't in town, but I do remember it well.
Was that the end of an era in Austin?
It took off even more after that. After The Armadillo closed, some of my old friends were responsible for getting South by Southwest started. I think it's bigger now than it ever was before. Of course, the vibe has changed—it's more business and music industry instead of people just getting together like it was.
You got scooped up by the DEA and spent some time in prison. What happened?
Well, there was a DEA sweep that came into Austin on a tip from a famous musician I won't mention. He was trying to get out of a case, and he told them to go to Austin and check out the drug scene there. There was a lot of that going on, I can't deny it. They came in and set up a production company and started booking bands and organizing concerts. I got introduced to them. I was working at the Opry House for Willie Nelson at the time. They approached me with a get-rich-quick deal and I jumped on it. I got caught along with about 50 other people. They swept up a bunch of musicians, club owners, promoters—everybody in the industry. I wasn't alone, it was quite a big deal.
I ended up going to prison for 37 months, and actually had a band while I was there. In fact, the place was full of pickers [laughs]. It was like a little club there. It was a very low-key prison. It was a camp—it didn't even have a fence around it. We formed a band—I had a great band in there. I had some famous pickers playing, and we actually got discovered by the warden. He heard us play one night and he started getting us gigs like a booking agent. We played at county fairs, rodeos, for senior citizens, and at VA hospitals. We were booked solid. We raised a lot of money for various organizations. I got to go out and eat regular food every now and then which was cool. We were called the Austin Fall Stars. You're not with law enforcement, right? [Laughs]
As far as I know, we were the only federal prison band that ever got to go out and perform. I've done my research on that and I'm pretty sure that's true.
What year did you get out?
1984.
Did you leave Austin for good after that?
No, I played with several bands around Lake Travis. I used to run the entertainment at the Captain's Club out at Hudson Bend. That's where I live.
Oh, really? You know the old Captain's Club out by the marina?
That's exactly where I live. We would have been neighbors! I lived in a cabin out there and took care of all the performances at the piano bar on the top floor of the Captain's Club. Well, I'll be darned. It's a small world, isn't it? I was there until 1990, and then my mother became ill back in Tennessee; I moved back home to take care of her and never left. I didn't do any more music—I tried to, but there wasn't much happening. Everything sort of slipped away. But if I had to do it again, I'd do the same thing. I got to spend 10 years with my mama before she passed. That was a wonderful thing.
What's it like now after all these years—recording it in 1980—finally having your album released?
I can't believe it. It's so wonderful. Jemima James put this together. She was my background singer on the album. She was a resident at Longview Farm, where I recorded the album. Through the Internet, somehow, she got in touch with Plum Nelly in Austin and they got in touch with my sister. She found me and wanted to know what the heck was going on. I had the masters for the record in storage since 1990—they've been sitting on a shelf. Bless her heart, she got real interested in it and she got in touch with Phil Lee. He put us on to the Center for Popular Music at Middle Tennessee State and they did the transfer. They spent weeks cleaning the tapes and getting them ready.
During this time, Jemima got in touch with Autumn [Seguin] from Team Love Records, and they were interested. It was just like being reborn again. It was like I had been asleep for all those years, like Rip Van Winkle. And then all of a sudden here it is. It's just thrilling. I really just can't believe the entire thing. It's blowing my mind. I just can't thank Jemima enough. I'm totally blown away by it.
—Will Schube