FEATURES
Bill Laswell Shares the Stories Behind Some of His Most Memorable Releases
By Richard Gehr · January 18, 2017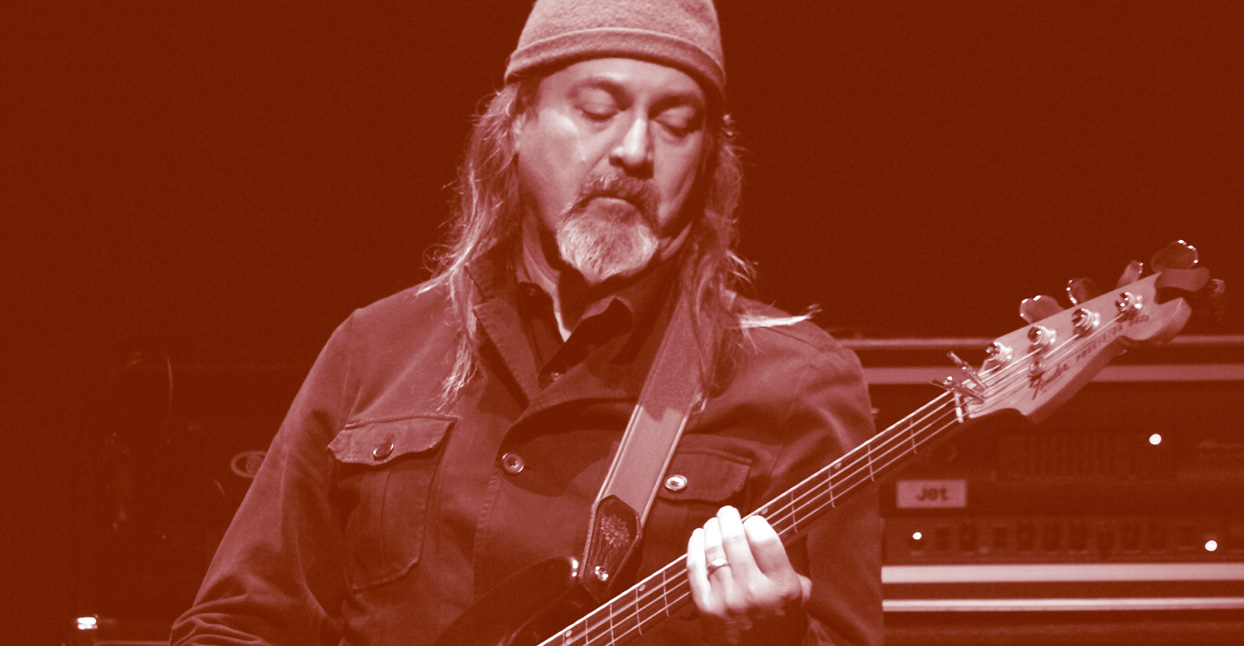 With approximately 4,000 projects to his name since 1978, it's fair to say that bassist-producer Bill Laswell has been around a block or two in his day. As house producer for Celluloid Records, he recombined New York's rock, jazz, funk, reggae, and hip-hop scenes in the '80s with inspired abandon. In 1983, he struck gold with Herbie Hancock's "Rockit," which led to lucrative production gigs for Mick Jagger, Yoko Ono, Public Image Ltd., Motörhead, and Iggy Pop. In 1990, he bought Greenpoint Studio in Brooklyn and launched his own label, Axiom, which provided him with a home base for increasingly esoteric experiments in improvised fusion as he began reaching out to the sounds of Africa, Asia, and the Middle East. At the same time, Laswell was laying down the sonic groundwork for aggressively avant-garde outfits like Last Exit, Praxis, and Painkiller while forging career-long relationships with looming figures like John Zorn and the late P-Funk keyboardist Bernie Worrell.
Laswell's currently moving forward with the combination musical collective and label Method of Defiance (M.O.D.), whose recent emergence on Bandcamp gives us the opportunity to check in on this free-ranging American original.
How's Bandcamp working for you? What do you like about it?
We have two pages, one for my label and one for me. The albums on the M.O.D. Technologies page are all fairly recent. My personal page mostly contains out-of-print albums and a few newer releases. It's like a combination art gallery and storage room. It's changed my mind about alternate ways of releasing music. Now I can record something tonight, edit it, balance it, create artwork, write a story, and tomorrow morning someone could access it, listen to it, or buy it. While my past experiences with digital releases and downloads were not positive, I can now see exactly what was sold, how much it was sold for, and even where it was sold. It's a big difference from somebody telling you that your digital sales aren't worth mentioning.
Do you tweak the content in any way for the site?
We try to do new artwork, and sometimes we remaster. I have a lot of live stuff from Japan and Morocco I need to go through and clean up, edit, mix, and master.
What's your focus as a player these days?
It's intuitive. Lately, it's not so much about systems and notes as telling stories in a language you don't even understand. I want to play with people who are also able to tell stories musically. The music is starting to be its own thing, and I'm just part of it. Like, this isn't me—this is the record I made, the music, the sound. And lately, the sound has been mainly telling a story. I've had my own facility to work in for the last 20 years. It's a much different environment than these spaceships in Manhattan where the assistant has an assistant, and somebody's getting the menus because lunch is coming up pretty quick. They don't do music. That's something else. That's why it takes so long and costs so much. I drift toward expression. That may not be good for your livelihood, but it's good for you.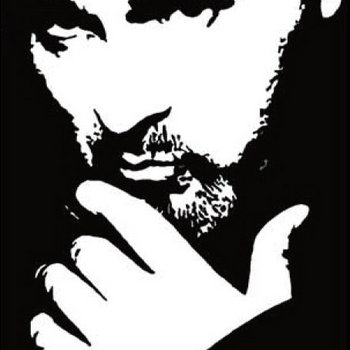 .
00:10 / 00:58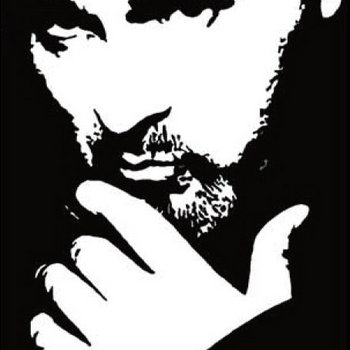 Who are you performing with these days?
I've done six records with Wadada Leo Smith, but only one of them is out. John Zorn and I have a trio with drummer Milford Graves that involves some powerful communication. We're talking, but it's not us, it's spirits. My newest group is Bladerunner with Zorn and Dave Lombardo, who was the drummer in Slayer, which I was really into in the late '80s.
The last time we talked, you were thinking seriously about relocating to Ethiopia.
I put two or three years into Ethiopia. I had partners and investors, and we were able to build a studio. We put together one act, Jano Band, that became the biggest group in the country. We achieved quite a bit, but there was a lot of corruption and I lost a lot of money. But for me these things come in chapters: You've got the Ethiopia chapter, the Cuba chapter, the Morocco chapter…
Your compilation Ethiopia: African Futurism is a terrific introduction to music almost entirely unfamiliar to non-Ethiopians who've only heard the Éthiopiques series.
Everything—art, film, music—stopped in 1974 when Mengistu Haile Mariam deposed Haile Selassie. Hundreds of thousands of people were killed until Meles Zenawi kicked out Mengistu in '91. A new generation started making music with cheap synthesizers and drum machines. But young people in Ethiopia don't disassociate with masters like Mahmoud Ahmed and Tilahun Gessesse. You can hear that tradition in the music of the '90s through today.

.
00:10 / 00:58
How did Method of Defiance come into existence?
I was approached by a bunch of younger DJs, programmers, and producers who wanted to do live drum and bass. I've always been inspired by DJs because they're so thorough: They do their research and dig in deep. They reminded me of the early Bronx DJs. We started playing live and mixing it into dub by playing the bass in half time, which I adapted to immediately. We started bringing in more experienced people like Dr. Israel from Brooklyn and Bernie Worrell. It became a kind of collective, and I decided to do an imprint based around it. I've made compilations where everyone's like 20—except me!
You were working with Cuban musicians long before the recent relaxation of tensions between the United States and the island. How did Imaginary Cuba come about?
We weren't in a studio for that album. We'd hear guaguaco, this powerful traditional music, in people's homes. I recorded in every format and cut it all up and put it back together. When we re-listened and re-lived it, it's like maybe it never happened. [Laughs] Hakim Bey writes about 'an imaginable Egypt,' which I found heavy. I thought that maybe we didn't go to Cuba, that it was all just our imagination.
Your Hear No Evil and the Material album Seven Souls, which were recorded and released around the same time in 1988-89, have a similar tone and feel while being radically different records. You sure switch gears fluidly.
They indeed come from nearly exactly the same time, with some of the same musicians involved. When I put [tabla player] Zakir Hussain and [violinist] Shankar on Hear No Evil, everyone thought it was Indian music. But to me it's music from the Midwest, country music. It had no real philosophy behind it. It was just the music of that time. I was working with Shankar a lot and had just met Zakir. It's slow-paced with some slide guitar.
Seven Souls is a long story. I made some tracks for John Lydon for the second Public Image album, but we argued so much that I didn't even get a chance to play them for him. I'd been listening to a lot of Turkish music, and I had three weeks of downtime, so I decided to go to Istanbul. I heard the narration of the muezzin's call to prayers over the tracks when I listened to them there, and it occurred to me that a vocal didn't have to be singing. It could be information, a narrative, or a story. When I got back, Ronald Shannon Jackson and I went to the Caravan of Dreams in Fort Worth, Texas, where someone gave me a promo copy of William Burroughs's new book The Western Land. It hit me that that should be the narrative, so Burroughs came to New York and read it for us.
.
00:10 / 00:58
Would you say that Sacred System's Nagual Site (1998) was a fairly significant bridge for you between Eastern and Western modes?
That's a hybrid of a lot of periods at once, and I got a little ambitious with the personnel. It continues some earlier ideas but just got more crowded. That's a world-music album, whatever that means. There's a qawwali-esque thing, [jazz saxophonist Dave] Liebman plays on it, there's a lot of percussionists I still work with, and Bernie [Worrell]. It was recorded for Chieftains' leader Paddy Malone's label, Wicklow.
What's the story behind the new Bernie Worrell release, Funkcronomic?
It was recorded 16 years ago, but it sounds as though Bernie, [percussionist] Karsh Kale, and I just made it. It started when a kid called Nemo from the hip-hop scene, came to me and said he was making a movie about the Bloods and Crips and a heavy guy named Batman. They wanted music and they paid in cash. His cousin owned a Chinese bookie bar. These Chinese kids would show up with cigar boxes full of 20s. I'd ask, 'You guys need a receipt?' and they'd crack up laughing. So we did these tracks really fast, but they didn't end up in the film. I sat on them until Bernie's wife, Judy, came to me not long before he passed away and said they wanted to put out an album that was all about him. I told her I had these great-sounding tracks I could put together. She said no, we've got to do something new, which they did. So while Bernie was recording that Retrospectives, I asked him to do some overdubs on these old tracks, with Funkcronomic the result. I met Bernie in '82 on a Nona Hendryx record, and I took him all over the world.
—Richard Gehr