FEATURES
Big Joanie's Black Punk Feminist Vision
By Kerry Cardoza · November 08, 2022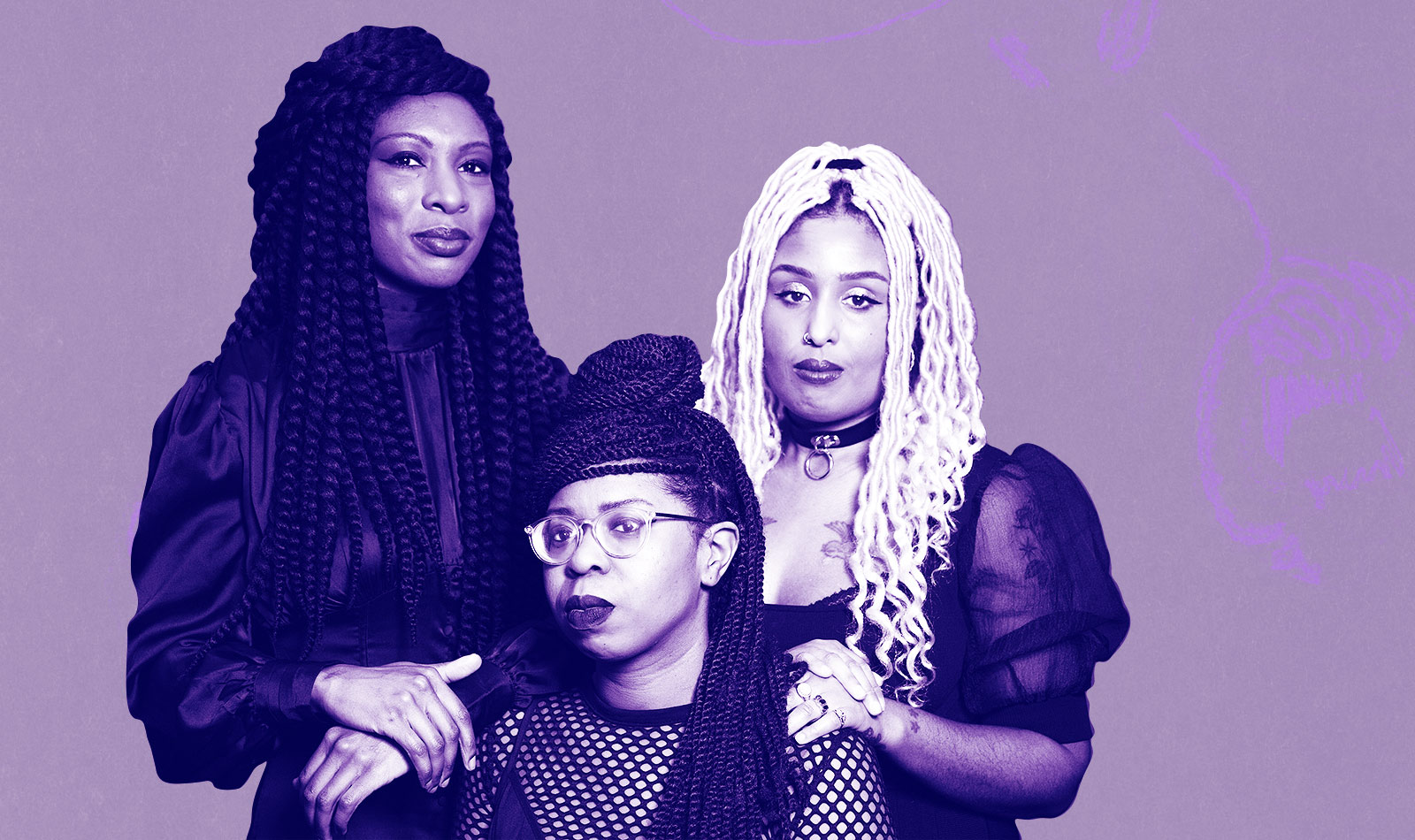 UK punk trio Big Joanie was born out of frustration. In 2013, when they formed, singer and guitarist Stephanie Phillips had been a part of the London punk scene for a while. In her band at the time, My Therapist Says Hot Damn, she was the only person of color. "I felt like I was kind of splitting myself in two," she says. "I would go to my Black feminist meetings and talk about Black feminism, bell hooks, and all that stuff, and then go to punk meetings, but they never really seemed to merge. I felt like I couldn't be the only person that felt like that and I just wanted a space where I could be Black and be into punk and it wouldn't be seen as a conflict."
So she posted on Facebook that she wanted to start a Black punk band, inspired by an upcoming First Timers gig, where new bands all play their first show together. Chardine Taylor Stone soon joined as drummer and Kiera Coward-Deyell became the first bassist (Coward-Deyell was later replaced by Estella Adeyeri).
Merch for this release:
Vinyl LP, Compact Disc (CD)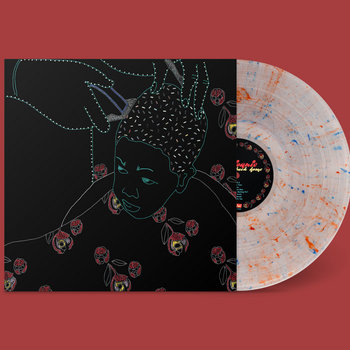 From the beginning, Big Joanie has been steeped in grunge and college rock, '90s-era Kill Rock Stars bands, and garagey pop, from The Ronettes to The White Stripes. Their new record Back Home is in some ways a natural progression from their debut album Sistahs from 2018; both were produced by Margo Broom. Both feature straightforward but adroit structures, with taut post-punk stylings similar to fellow UK band Shopping. But Back Home is more expansive—it adds synth, organ, and omnichord, and brings in No Home's Charlotte Valentine to play violin on "Today."
Big Joanie wanted a more cohesive sound for this album, a goal they've delivered on. Back Home feels lush, with layers of deep bass, guitar that's sometimes bright and sometimes heavy with distortion, and moody synths. On several songs, Phillips' lead vocals are interlaced with back-up singers similar to Sleater-Kinney's use of dual vocals, not exactly a call and response but a sort of plot and subtext. A few tracks feel like obvious singles, such as the sunny "In My Arms," which is ripe for a singalong, and the gothy new wave tune "Sainted."
Merch for this release:
Vinyl LP, Compact Disc (CD)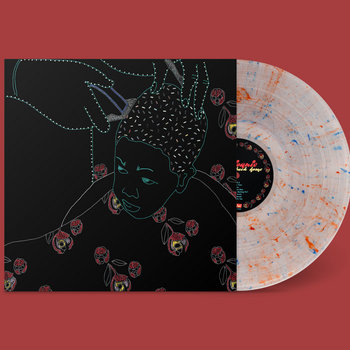 Back Home is a joint release by Daydream Library Series and Kill Rock Stars. Working with Kill Rock Stars feels a bit surreal for Phillips, since it was such an influential label to her growing up. "They're responsible for me playing guitar," she says. She first picked up a guitar as a teenager, later using student loan money to upgrade from acoustic to electric. There have been lots of other dreamlike moments in Big Joanie's steady rise, including opening for Bikini Kill and Sleater-Kinney. They were also tapped to contribute a song to Sleater-Kinney's new Dig Me Out cover album.
Though they've found a fair amount of success for a punk band—they played their first Glastonbury set earlier this year—they aren't yet able to make a living solely as musicians. "It's very hard to rely on music full time because of issues like streaming paying so little compared to record sales," Phillips says. COVID-19 also affected the band, with canceled or postponed gigs. Taylor-Stone, an organizer with the UK's Musician's Union, has spoken about the added strain of venues taking a cut from merch sales. "It's tougher than it's ever been to be a working-class musician," she wrote in Dazed.
Merch for this release:
Vinyl LP, Compact Disc (CD)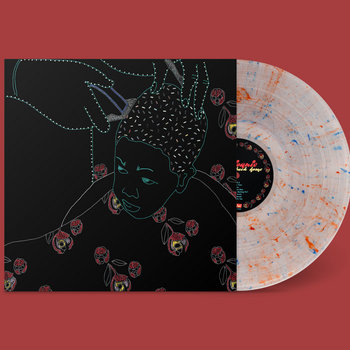 COVID also impacted the punk scene as a whole, with many venues shuttering for good. "The pubs that we started in don't exist anymore," Phillips says. "There's not really been an effort to invest in new versions of that. You're not going to put a new young band in a 300-capacity or 500-capacity venue. They need to find somewhere that's like a 100-capacity small basement venue and kind of build up an audience and find somewhere that a scene can grow around."
Not every change has been negative, though. Phillips has seen a striking increase in the number of people of color laying claim to space in the scene. "When we started there weren't many people of color that were talking about race or that were in bands at all," she says. "In the early '90s, when there was a Black person fronting an alternative group, it was a thing and people didn't really know what to do about it. Now it feels a lot more normalized, which is really, really amazing."
These changes feel like harbingers of real progress for Phillips, for whom punk has been an essential mode of expression and a way to meet like-minded people. "Punk is such a great equalizer and a great way to meet new people, because you're meeting people that should be left-wing and are into the same values as you and are into creating the kind of society that you want to see," she says. "I think that's been really, really essential for me, I don't know where I'd be without the DIY community."