FEATURES
Beverly Glenn​-​Copeland's Gorgeous 1970 Folk Album Finally Gets Its Due
By Noah Berlatsky · May 14, 2018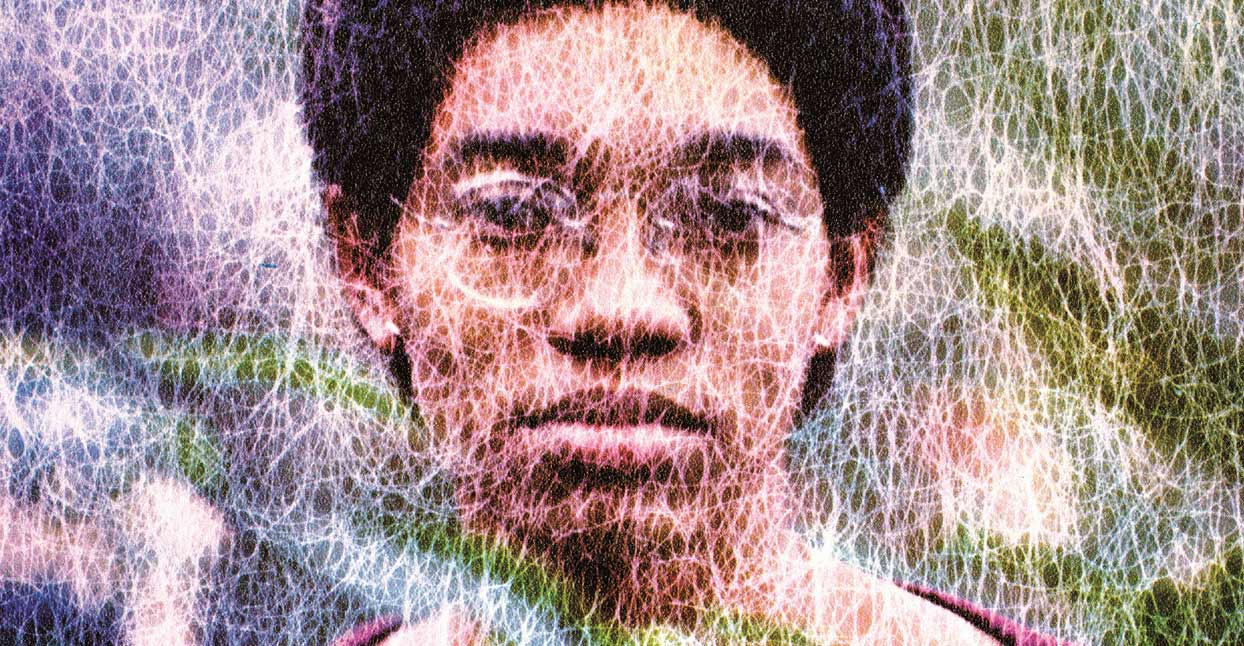 "Take me down to your lovin' place / Take me down to your lovin' place / Sometimes you know you lead your woman on / Ain't nobody told you that is wrong?" That lyric comes from "Complainin' Blues," a song on Beverly Glenn-Copeland's 1970 self-titled album, which was rereleased last year on the Super-Sonic Jazz label. The track at first may seem like a standard folk blues, but there's not much straightforward about Glenn-Copeland's art or his career. His robust alto/tenor delivery has a kind of classical breadth and control that's rare in folk music. And while the persona in the song seems to be a woman singing to a man, it isn't. Glenn-Copeland identified as a lesbian when he recorded the album; he's since come out as a trans man. "It's very hard to see it, but all these love songs were written to women," Glenn-Copeland told me by phone with a chuckle. "They were all women that I was talking to. And at that time I couldn't say 'she,' so it was veiled. But it's all there."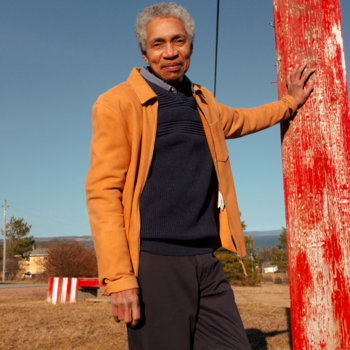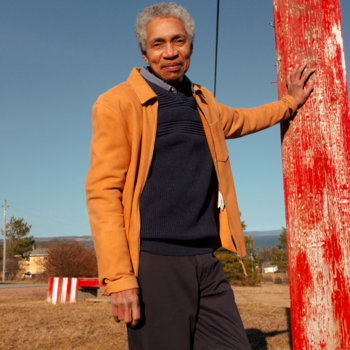 Glenn-Copeland was born in 1944 in Philadelphia. His parents were both educators who loved classical music—his father would play classical piano for up to five hours after work every day. Glenn-Copeland went to study music at McGill in 1961; he was the only black classical music student there. He was also probably the only openly gay person on campus. Glenn-Copeland had told his mother he was a boy when he was three. There were few models for trans people then, and he was raised and lived most of his early life as a woman who was attracted to other women. His refusal to stay in the closet almost got him ousted from McGill.
Nonetheless, after graduation he went on to become a frequent musical guest on Mr. Dressup, a popular Canadian children's show similar to America's Mr. Rodgers' Neighborhood. He came out in the Toronto Star in 1974 as a lesbian. But it wasn't until 20 years later that he really understood that it was possible to be trans—and that he was. "I thought, oh yeah, this is who I've always been," he told me. "And I'd lived most of my life already not as myself, so I said, now I'll live as myself."
Glenn-Copeland's determination to find his own way comes through even on Beverly Glenn-Copeland, the second album of his career. (The first, Beverly Copeland, was recorded earlier the same year.) At the time, Glenn-Copeland, in his mid-20s, was moving away from classical music to recording his own material. He was interested in African music and Asian music, and was also listening to Joan Baez and Odetta. Keyboardist and producer Doug Riley heard him performing in Toronto and suggested they make an album.
Riley assembled a band that included guitarist Don Thompson, bassist Lenny Breau, and flutist Jeremy Steig. Glenn-Copeland played through each song once on the guitar. Then, Riley turned on the microphone, and the band let it rip. "Every single one of those songs was first take, live off the floor," Glenn-Copeland said. "That's how brilliant they were. There's no over-dubbing." The entire album was recorded in a single evening.
The background musicians weren't the only ones who were brilliant; Glenn-Copeland's vocals were equally dazzling. Thompson provides dissonant strumming as the setting for "Swords of Gold," but it's Glenn-Copeland's remarkable, full-on operatic performance that carries the lyrics of lost love and yearning. At the climax of the song he sings "depart again," stretching out that second word with full voice and quivering vibrato for a stunning 10 seconds—on the first take. Eat your heart out, Auto-Tune.
Other tracks have a more casual feel. "My Old Rag Or the Hysterical Virgin" is a delightful goof, with Riley twiddling knobs to make Glenn-Copeland sound like a demure chipmunk. "Won't you come back dear and say our love is true / We only met last year / Isn't this a bit hasty of you?" he squeaks. It's a winking acknowledgement of some of the album's buried queer content, disguised as a mockery of heterosexual demureness.
The album's most ambitious track is the almost 10-minute long "Erzilli." The lyrics, by Glenn-Copeland's friend Judith Weiss, are about the West African goddess of love. Terry Clark's percussion and Steig's flute are prominent in the mix, with Thompson playing cascades of filigree notes. The whole comes off as atmospheric world fusion, with Glenn-Copeland's voice soaring above the rhythm. "Thou hast possessed me / I can dance upon the water / I can dance upon the sunrise," he sings, before abandoning lyrics altogether for a wordless chant. It's a love song in which bodies are wiped away in psychedelic transcendence.
Glenn-Copeland's gone on to make a lot more wonderful music since this early effort. His 1986 album, Keyboard Fantasies, is a relatively obscure New Age classic, with Glenn-Copeland largely abandoning his classical style to explore the sensuous bottom of his three-octave range. His current project is a multi-media song cycle with the working title "The Dream Tapestry," about human diversity and connection—it includes visual art, dance, song, and theater. His career is prolific, incredibly varied, and, unfortunately, poorly documented. It's exciting to finally have this early record available. We can only hope that Super-Sonic Jazz will bring others back into print as well.
-Noah Berlatsky