FEATURES
On "I Am A Man," Jazz Bassist Ben Williams Redefines Protest Music On His Own Terms
By Shannon Effinger · February 25, 2020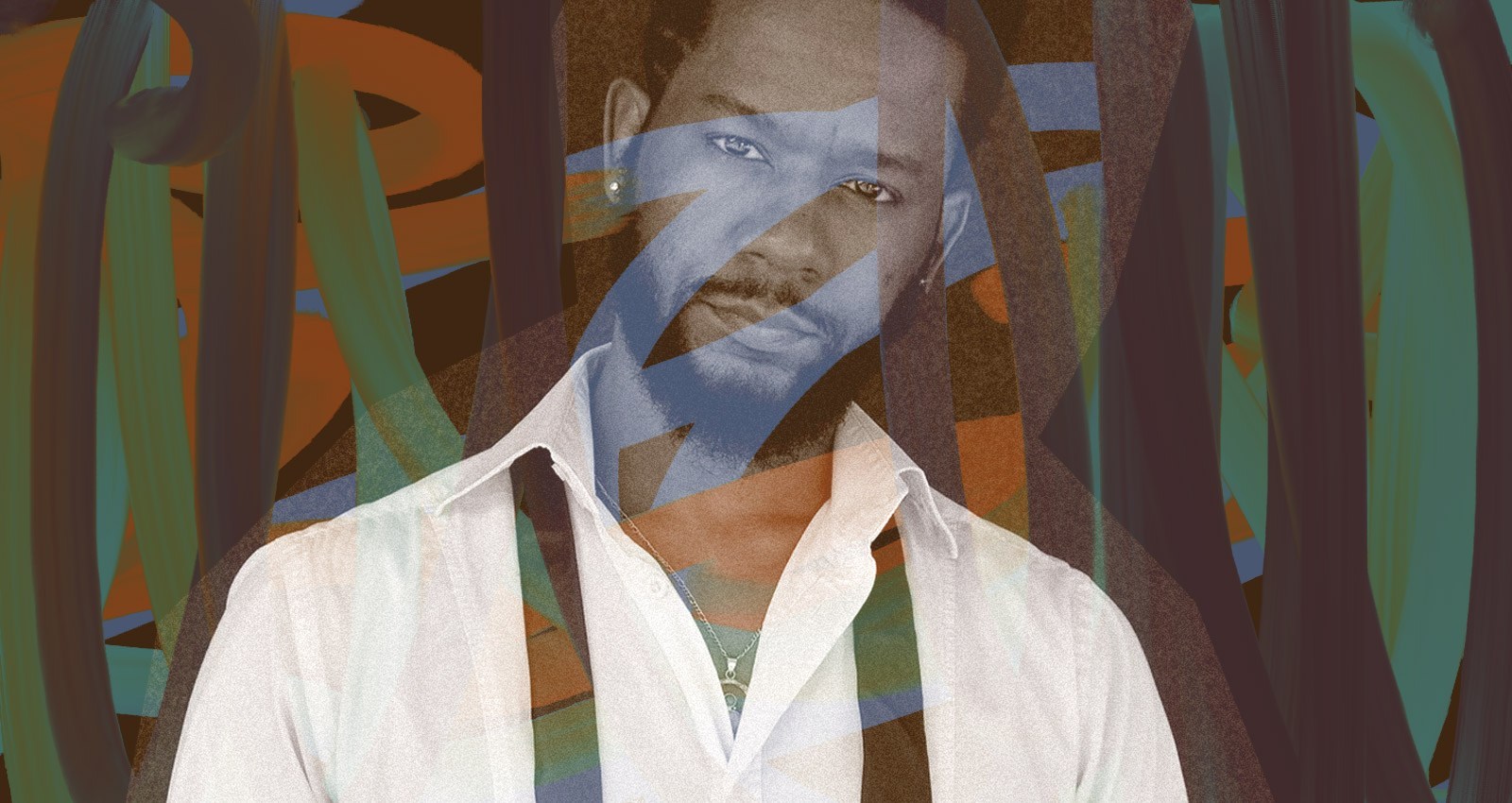 D.C.-born, New York-based musician Ben Williams is out to change the way people think about protest music. "I felt like a lot of artists really want to address the current sociopolitical climate," he says. "And there's definitely a lot going on right now. I wanted to not do a traditional protest record, but [instead], show all the facets of our existence. A lot of times, we're kind of defined by our struggle. It's definitely part of who we are. But we are also complete human beings. After—and in between—those moments of protest, we're just regular people that go home to their families and go through life, dealing with the same thing that everybody else does. So, in addition to addressing issues like police brutality, I wanted to talk about us."
.
00:10 / 00:58
Williams' rise to prominence began after he won the Thelonious Monk International Jazz Competition in the double bass category back in 2009. Three years later, he nabbed a Grammy for Best Jazz Instrumental Album as a member of guitarist Pat Metheny's Unity Band. Since then, he's released two solo albums for Concord Records—State of Art in 2011, and Coming of Age four years later. But it's on I Am A Man that Williams discovers his true voice—both metaphorically and literally: The record marks the first time Williams contributes lead vocals to an album.
That idea came at the suggestion of frequent collaborator José James, while the two were on tour together. Wiliams played James some early demos for I Am a Man that featured his voice. "I had these songs written, but it was mostly for other people to sing," Williams recalls. "[José] heard the demos and asked, 'Yo, that's you singing? You should sing!'"
I Am A Man draws its primary inspiration from the spiritual tenor and political urgency of the '60s—specifically, the sanitation workers' strike in Memphis, which inadvertently set the stage for Dr. Martin Luther King's assassination just a few months later. The title for the album came to him while watching Ava DuVernay's critically-acclaimed documentary 13th, which explores the connection between the 13th Amendment that abolished slavery, and the mass incarceration of people of color in the United States. Williams was particularly struck by the end of the film, which featured a collage of both present-day photos and period images, including those of the sanitation strikers holding up the now iconic signs that read "I AM A MAN" in simple boldface type.
"Visually, there was just something about it that stuck—just seeing the phrase repeated over and over; it was just so uniform and military," he says. "I really thought [a lot] about that phrase and what it really means, and how it relates to me now. There was something about those still photos that reminded me of a hashtag—like a hashtag before [there were] hashtags. This adopted phrase, that you see over and over and over again, is sort of the same way we use hashtags today, like #BlackLivesMatter."
.
00:10 / 00:58
On I Am A Man, the song "Promised Land" was directly inspired by King's famous "Mountaintop" speech, which he delivered to the Memphis strikers. In the song, Williams, with Marcus Strickland on bass clarinet, lead us through a three-movement odyssey: First, Williams assumes the role of a young black man in America, faced with rampant adversity, searching for peace that is "so close, but yet so far;" then, Williams daringly "becomes" King, reciting the prophetic words of the speech he delivered less than a day before he was killed. Finally, the song reaches a crescendo that features a bravura performance from former P-Funk member and D'Angelo collaborator Kendra Foster. Together, they assure us, "We gon' make it y'all / All you have to d o/ Is stay cool."
Lead single "If You Hear Me" conjures the spirit of yet another D.C. native—the great Marvin Gaye. The song evokes the sound of Gaye's classic Motown sessions, where no expense was spared in enlisting an arsenal of live musicians to fully capture the full breadth of Gaye's vision. Williams' own arsenal features several longtime collaborators: Strickland on tenor sax, trumpeter Keyon Harrold, Kris Bowers on keys, and drummer Jamire Williams. The song is fleshed out with a backdrop of percussion and flute (Bendji Allonce and Anne Drummond, respectively) and a lush string arrangement courtesy of violinists Chiara Fasi and Maria Im, Celia Hatton on viola, and cellist Justina Sullivan.
Though it is both politically charged and incisive, I Am A Man never feels freighted with the emotional heft of the past. Songs like "March On," which features D.C. actor/poet Wes Felton, and "The Death of Emmett Till," highlight pivotal moments that launched the Civil Rights Movement, but they're balanced by Williams' deft arrangements, which draw equally on P-Funk, Prince, and D'Angelo's Voodoo. In a voice that's both honest and unassuming, Williams paints a portrait of an artist—and a black man in America—in search of answers to help guide him through life. And while he never set out to make a "D.C." record, Williams couldn't help but feel that growing up in the DMV played a clear role in the way I Am A Man ultimately turned out. "I feel like I got to see our complete humanity on display as a culture when I was growing up in D.C.," he says. "It's such an Afrocentric city. Or, at least, it was when I was coming up. It was 'Chocolate City.' Black consciousness was always part of our thing."