FEATURES
Bell Witch Turn Personal Tragedy Into a Doom Metal Opus
By Brad Sanders · October 09, 2017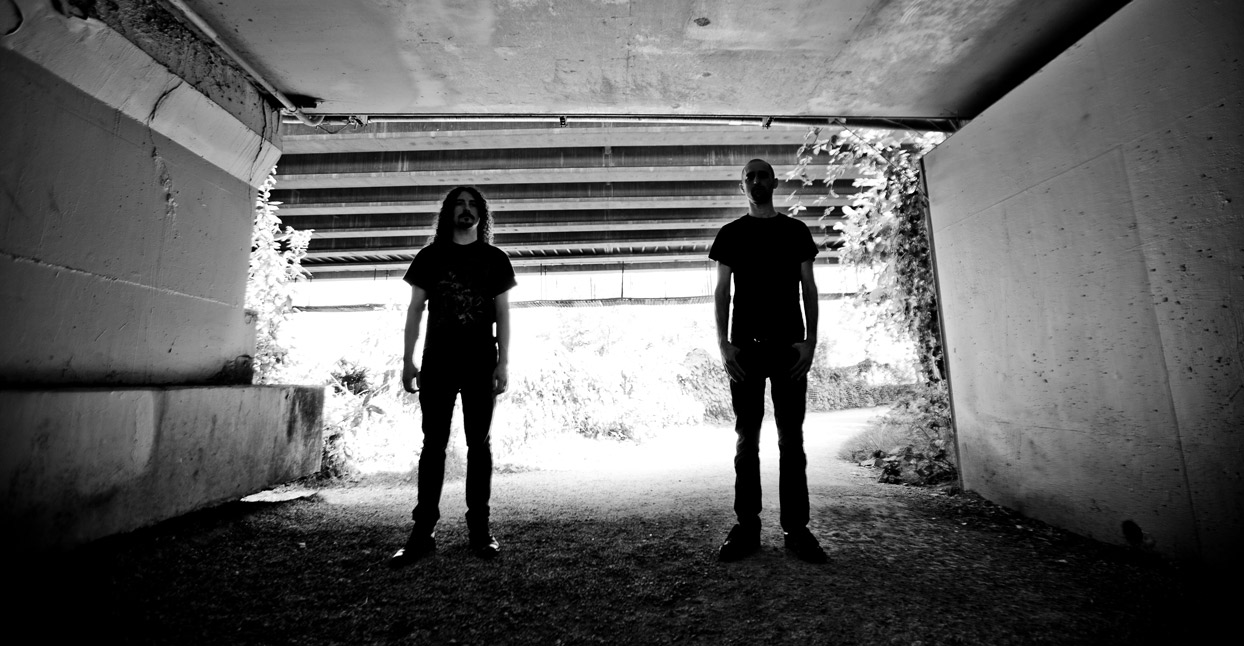 At first pass, the third full-length from Seattle doom metal duo Bell Witch seems designed to test its audience's resolve. Mirror Reaper consists of a lone track of the same name, which clocks in at a gargantuan 84 minutes. Even in a subgenre—in this case, funeral doom, approximately—that mammoth length pushes the limits of the metal songwriting template. Bassist/vocalist Dylan Desmond and drummer/vocalist Jesse Shreibman have crafted the group's single most challenging listen in years. They'd probably take that as a compliment.
"It was suggested to us that an 84-minute song may shrink the audience that will listen to the song," Desmond says. "We understand that, but nothing about this song was written for someone who can't listen to it."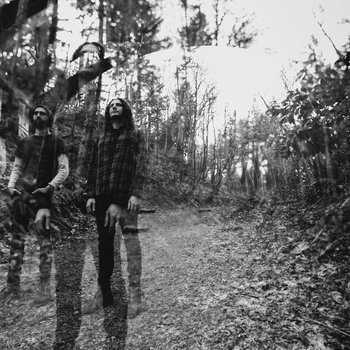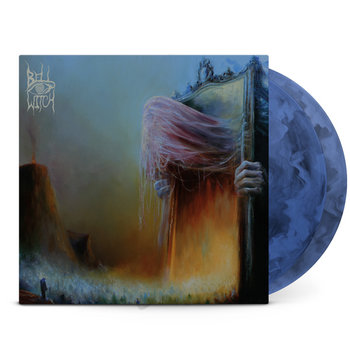 .
00:10 / 00:58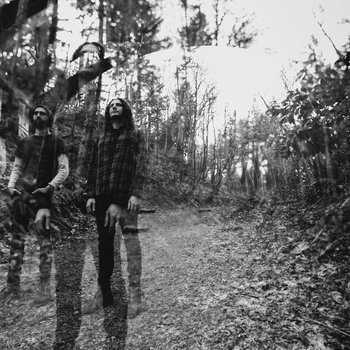 Merch for this release:
Compact Disc (CD), 2 x Vinyl LP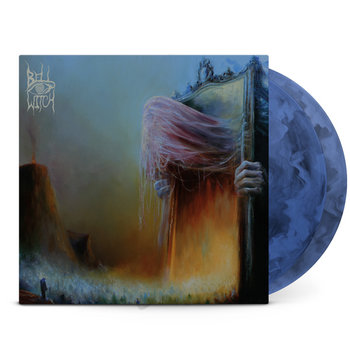 It's far more than just the album's epic runtime, punishing low end, and molasses-slow riffs that make it a brutal listen. Founding Bell Witch drummer and vocalist Adrian Guerra passed away in May 2016, during the writing process for Mirror Reaper. Desmond and Shreibman were devastated, and the metal community's love of Guerra meant they were forced to reckon with his death largely in public. ("I found it near impossible to mourn with so much attention," Desmond says.) When they finally went back to work on the record—Shreibman's first as a co-writer and full member of the band—their grief had understandably penetrated the music.
"His death definitely changed the way we looked at what we were doing at the time," Shreibman explains. "We wanted to make sure to honor him the best we could, all while making sure we were doing something unique from the previous recordings."
By any measure, Mirror Reaper succeeds in those aims. It's the most ambitious Bell Witch album yet, which is saying a lot for a band whose first two records open with 20-minute songs. Desmond's six-string bass work still sounds like no one else's in metal. His solos are as dexterous and soulful as any lead guitarist's, and Shreibman's work behind the drum kit is a more than adequate replacement for Guerra's; his style fits the band's sound like a glove. He credits the time before recording that he spent on the road playing the old Bell Witch material with Desmond.
"Adrian had a very distinctive vocal and drum style that took some time for me to adjust to when it came to playing the songs off of Four Phantoms and Longing," Shreibman says. "On Mirror Reaper, I tried to keep a similar percussion style to the previous recordings, while adding my own style and signatures to make sure someone could listen to the old and new material back to back without it feeling jarring."
The decision to present Mirror Reaper as a single piece of music came relatively late in the process, after the band had already booked studio time. Desmond and Shreibman noticed that their new riffs all seemed to intersect and respond to one another. Once the song started to take shape, it was evident that releasing it as one epic-length track was the only option. "To split the piece up would do it a disservice," Desmond says. "It was obvious to us that it was one piece. We discussed designating movements to make the listening process easier, but decided against that also. We don't feel that the music is trying to convey anything easy."
Though the band didn't break the song into conventional movements as such, it is divided into two 40-plus minute sections—"As Above" and "So Below." At the album's midpoint, where these sections collide, Mirror Reaper has its most cathartic moment: Adrian Guerra's voice appears. Guerra had laid down some vocal tracks during the Four Phantoms sessions that were never used, and when he died, Desmond knew they had to be a part of Mirror Reaper. Guerra's posthumous contribution marks the emotional center of a record with no shortage of emotion, and for longtime fans of the band, it hits with the force of a battering ram.
"The riff we used his vocals in was originally being omitted from the song because I didn't like it," Desmond says. "When we decided we had to use Adrian's vocals, this riff came back into mind."
Like every riff on the album, the riff that was exhumed to accompany Guerra's vocals both echoes and responds to every other part of the song. The internal dialogue between sections that Bell Witch achieves gives Mirror Reaper a profoundly cyclical feeling, one that makes you want to put the track on repeat and let it enfold you for hours on end.
Mirror Reaper is a difficult work, as formally ambitious as it is conceptually heavy. But by its very nature, it becomes more approachable with repeated listens. Bell Witch may not have made an album that's easy to listen to, but they made one that rewards its listeners. "One might sense multiple endings upon first listen, but in truth they are beginnings," Shreibman says. And on each successive spin, this makes more and more sense.
—Brad Sanders