FEATURES
How a Crew of Crate-Diggers Established a Soulful New Sound in Belgium
By Andy Thomas · November 19, 2018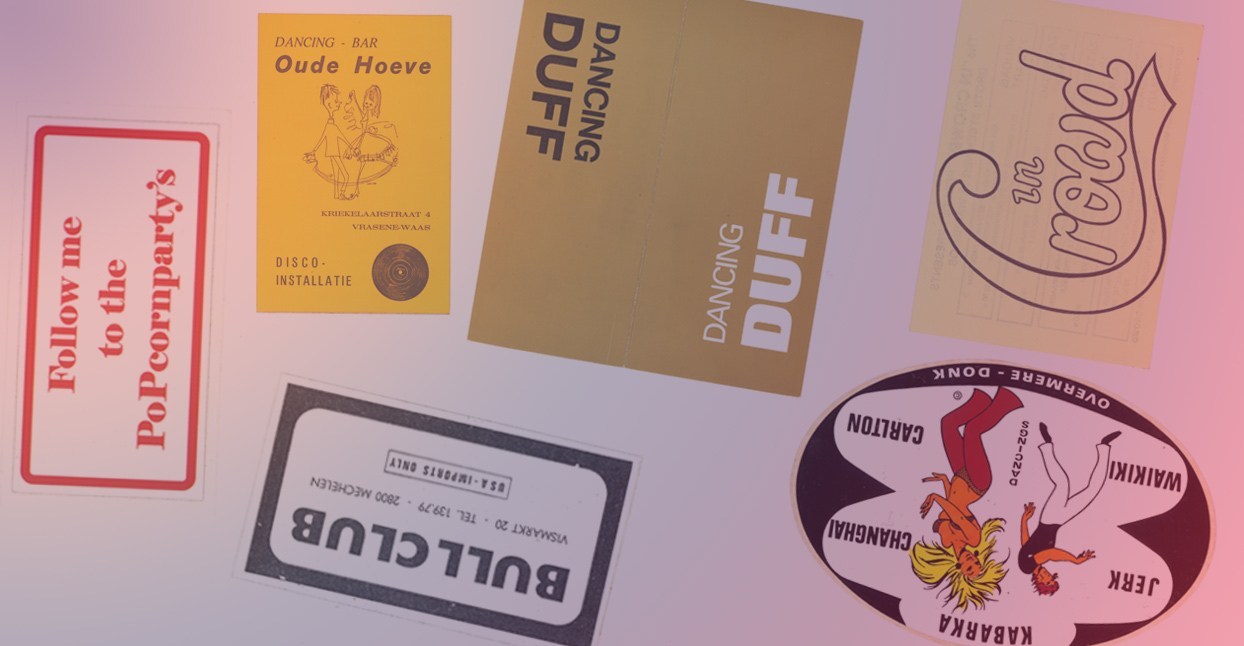 When it was released on Jazzman Records in 2016, Follow Me to the Popcorn: The Untold History of the Belgium Popcorn Scene was one of the few compilations to shine a light on the underground soul parties that were all the rage in the country during the 1970s. Unlike its U.K. counterpart Northern Soul, little has been written about the Belgium Popcorn scene. But for a growing number of record collectors and DJs, the sounds of "Popcorn" provide an ongoing source of inspiration. So what was Belgium Popcorn, and why is it only now beginning to get the appreciation it deserves?
.
00:10 / 00:58
Merch for this release:
Compact Disc (CD), 2 x Vinyl LP
Like Northern Soul, Popcorn revolved around a group of obsessive teenagers who mined record shops for obscure music with a particular sound. But where dancers at clubs like Wigan Casino in the U.K. favored uptempo stompers, the dancers in 1970s Belgium wanted their dance music slow, sultry, and swinging.
It was a sound that was hard to pin down. It covers a range of styles; soul, blues, ska, pop, jazz, Latin, doo-wop, and even Broadway all fall under the Popcorn umbrella. "In a nutshell, Popcorn is music from the '50s and '60s that's generally mid- or down-tempo, and of a soulful jazz/R&B nature," says Gerald Short, the owner of Jazzman Records. "It's not as simple as that, of course, and some tunes are better suited than others. The best way to find out is to listen to a well-picked selection or, better still, go to a Popcorn night."
In the '70s, dancers at Popcorn parties would move around the floor in couples, dancing in a kind of mid-tempo jive. It was something of an old-fashioned dance for a musically subversive scene that embraced everything from the sleazy R&B of Ki Ki Page's "Big Boy" and the doo-wop of The Precisions' "Cleopatra," to the old spiritual of Jackie Wilson & Linda Hopkins' "Joshua Fit the Battle of Jericho" and the girl group soul of Sparkles' "Try Love."
Popcorn began in 1971 at a Sunday afternoon party in a converted barn 10 miles outside of Antwerp, which went by the name of The Popcorn. "The music was slow enough to dance to on a tired Sunday afternoon and easy enough to dance to when you had drunk lots of Tuborg lager. Both conditions were vital to the original Popcorn parties," says Popcorn aficionado Gerd De Wilde from his home in Brussels' Molenbeek district.
.
00:10 / 00:58
Merch for this release:
Compact Disc (CD), 2 x Vinyl LP
The DJs at The Popcorn were veterans of the Belgian soul scene. Gilbert (Gibbe) Govaert and Gerry Franken had been dancers at The Groove in Ostend, where DJ Freddy Cousaert (who later looked after Marvin Gaye during his famous retreat to Ostend) played a proto Popcorn mix of mid-tempo soul and ska. "Freddy Cousaert was very important. He opened ears to the existence of different sounds and genres to the DJs that would later become residents at the Popcorn," De Wilde says. "Back then, if you wanted to hear a ska record, you needed to have an original copy from Jamaica, and those were hard to come by in Flanders in those days. But Freddy had access to these records since he DJed in a port town with a lot of sailors and people from abroad coming in. Once Gibbe and Gerry heard these sounds, they knew what to start looking for." In the documentary film The Sound of Belgium, Govaert recalls first hearing Cousaert spin. "I thought I knew a lot about music back then. But then I went to The Groove, and I didn't know a single record. It sounded like something from another world."  
DJs Franken and Govaert began searching for records to match the boozy Sunday afternoon vibe. "They agreed that the dancers should be able to move much more gracefully to a smoother backdrop and mellower tempo, allowing the men to endlessly and fluently spin their partners around," says De Wilde. Their search for slower records took them to London with a portable record player where they picked up many future Popcorn classics, like two of De Wilde's favorites, Little Jimmy Ray's "You Need To Fall In Love" and Sam Fletcher's "I'd Think It Over."
Competition was fierce amongst DJs; labels of records were covered up to maintain the secrecy of the latest find. If records were soulful enough and had the right feel, but not quite the right tempo, the DJs famously pitched records down. This had the effect of deepening the vocal and making the music more atmospheric, so a record like Wanda Jackson's R&B dancer "Whirlpool" was transformed into a moody slice of Popcorn brilliance. In The Sound of Belgium, future house DJ and Club Popcorn regular Eddy de Clercq demonstrates the mesmerizing effect of Mel Torme's "Comin' Home Baby" being slowed down from 45 to 33 and turned into a bona fide Popcorn classic.
Over 1,000 dancers from across Belgium and over the border from Holland, Germany, and France headed for this converted barn in rural Vrasene, with another few hundred in the parking lot outside, to get their Popcorn fix on a Sunday afternoon. Soon, Popcorn parties were springing up across Belgium. For Popcorn DJs, the search began for even rarer records in the warehouses and record shop basements across America. Cheap records became expensive ones as more diggers entered the scene.
In recent years, collectors and DJs have been digging for Popcorn. "Back in the 1990s, when I was regularly traveling to the U.S. to buy jazz and funk records, I'd pick up Popcorn 45s without knowing they were 'Popcorn,'" Short says. "I was attracted to them because of their jazzy nature, things like Jeanette 'Baby' Washington's 'Medicine Man' or Earl Grant's 'Fever,' and I bought them because I liked them as an aside, rather than because I was on a single-minded journey to collect Popcorn. Then, about 10 years later, I realized that these quirky, jazzy 45s were actually known as Popcorn 45s, and was pleasantly surprised to find that over the years, I'd inadvertently acquired quite a decent collection."
.
00:10 / 00:58
Merch for this release:
Compact Disc (CD), 2 x Vinyl LP
The collector scene is similar in nature to the Northern Soul scene, but prices don't reach the same eye-watering levels. "Of course, everyone on the Popcorn scene wants the big records and the rare ones, so prices can go high, but not so high as Northern because there isn't the sheer volume of collectors," Short says.
Back in the '70s, it was highly unlikely that anyone dancing at the Wigan Casino knew about Club Popcorn and vice versa. But now, there's ample crossover between the two scenes. "It's good to think that two records were played by two separate scenes that may otherwise have had little in common," Short says. "But with these particular records—like Sam Fletcher's 'I'd Think It Over' and Harvey's 'Any Way You Wanta'—there's now common ground and a common identity, and with that connections are made, respect is earned, and friendships develop."  
With Popcorn records now played at many Northern Soul, R&B, and mod nights, there are more ways to hear this slow soulful music—from the Pow Wow Club in Sheffield to Soulful Torino in Italy. "Obviously the music is simply great and even in the 'retro' scenes the flavor of the day changes," De Wilde says. "A lot of it is driven by influential DJs and collectives like who bring the Popcorn sound in a fresh way."