FEATURES
On "Custom Made Life," L.A. Producer Bei Ru Filters His Armenian Heritage Through Hip-Hop
By Liz Ohanesian · October 20, 2020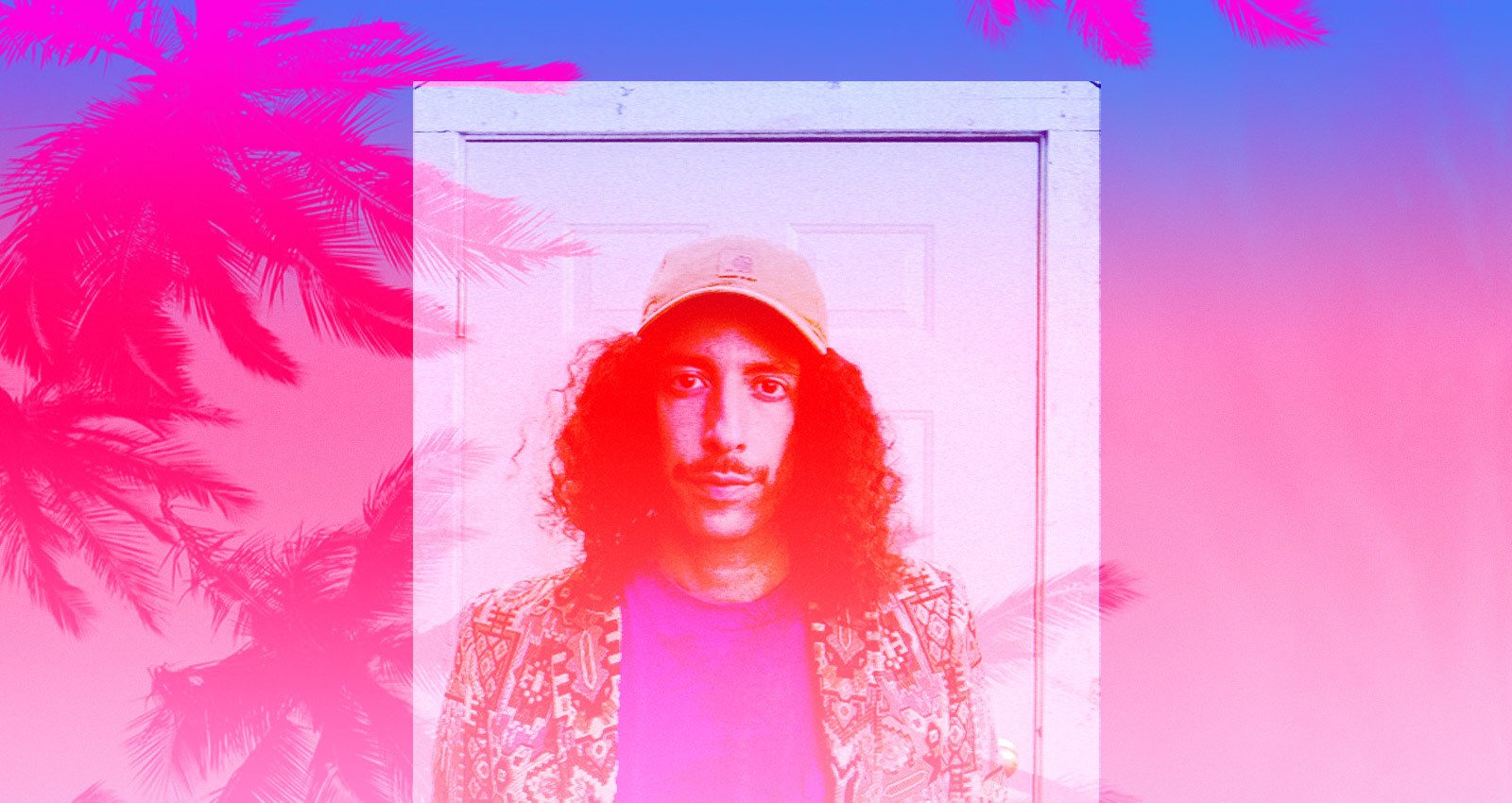 "Once I get into something, I get obsessed with it," says Bei Ru. If you've followed the Los Angeles-based producer and musician's career, you've already heard some of those obsessions, from the lost gems of '60s and '70s Armenian music that comprised his debut album Little Armenia (L.A.) to the drink that inspired his last album, Pomegranate Juice. For his latest album, Custom Made Life, Bei Ru has zeroed in on another obsession: singing.
Bei Ru is known for making beat-heavy tunes that draw influence from jazz, soul, psych, and Armenian and pan-Middle Eastern sounds. It's music that's primarily instrumental, aside from a few vocal samples here and there. On a lark, Bei Ru made some vocal tracks for himself with no intention of releasing them. But when he shared them with a few friends, they encouraged him to continue down that path. "It became this wave, and I had to keep going and going and going," he says. Ultimately, Bei Ru's voice became a tool not just for making music but also for helping him process difficult emotions. Enter "Anahid," a Custom Made Life track Bei Ru wrote for his late mother: "It was a really difficult song to write and sing and record, but it became this cathartic thing," he says. "It was one of those things where I didn't full-on deal with it, I guess, so it came back when I started to work on the song."
.
00:10 / 00:58
Bei Ru first made waves with his 2010 debut Little Armenia (L.A.). Composed with samples culled from vintage Armenian music and influenced by Los Angeles' underground hip-hop scene, it was a love letter to both his heritage and his hometown. "Little Armenia began as this passion project of years and years of making beats out of records that my parents had lying around—which happened to be Armenian records—that culminated into this project," says Bei Ru, who was born in Los Angeles to ethnic Armenian parents from Lebanon. "No one has displayed Armenian music in a way like this that's really digestible for younger people and, also, people who aren't Armenian."
The album gained cult popularity, introducing listeners ("Armenian people included," Bei Ru adds) to music that might not have otherwise heard. "Not too many people were even aware of this type of music existing and, since you can't find these records on Spotify or iTunes or whatever, it was almost like they would just disappear into obscurity," he explains. "It was an honor to be the conduit to be able to let that music out there into the world."
Four years later, he followed up Little Armenia (L.A.) with Saturday Night at the Magic Lamp. A more electronic-oriented, dancefloor-friendly album than its predecessor; it gave Bei Ru the boost he needed to tour internationally. In Kuwait, he had the chance to play the first electronic music festival in the country. "The crowds were so accepting and people were so kind and it gave me this broader sense of how big this music really is," he recalls. "It opened my eyes to how we're part of this collective consciousness and how far the music reaches."
His experiences on tour would go on to influence his future music, notably Pomegranate Juice. The first time he had fresh-squeezed pomegranate juice was during a stop in Jordan. "It was the most incredible thing that I've ever tasted," he says. "Ever since then, I've been searching for fresh-squeezed pomegranate juice in L.A." Pomegranate Juice was also intended as an "appetizer," with concise songs setting the table before the release of Custom Made Life.
.
00:10 / 00:58
In between Saturday Night at the Magic Lamp and Pomegranate Juice, he released L.A. ZOOO in 2016. At around the same time, his mother died. "The tone of the album doesn't reflect that at all. It's probably the most fun album I think that I've ever done," he says. The loss had a profound impact on his music as a result: "I think that I got to this point where I was really depressed after my mom passed, and it took a long time to get back into music and back into enjoying it," he concludes.
In addition to singing himself on Custom Made Life, Bei Ru also brought in collaborators including Roc Marciano, Seven Davis Jr., Old Man Saxon, Jimetta Rose, and Peyton. The album's first single, "Ultraviolet Violent," features vocals from L.A.-based rapper Blu and Bei Ru's old pal Sebu Simonian, best known as a singer for the group Capital Cities. The two knew each other early in their music careers; when Bei Ru was part of a hip-hop group and Simonian was in another band, they played shows together. Bei Ru has also recorded at Simonian's studio. "We've talked about doing some sort of collaboration for years, but timing didn't work out," he says. Eventually, though, Bei Ru sent him a beat, and Simonian wrote a "rough draft demo" based on it. "The first time I heard it, it gave me goosebumps," he says. It's also, possibly, the most pop song that Bei Ru has released.
Overall, with Custom Made Life Bei Ru had wanted to cohesively incorporate the breadth of his influences. "I think that I was able to do that to the best of my abilities," he says. "I think it all fits under the umbrella of the kind of sound that I've been cultivating over the years."