FEATURES
Beastmaker's Trevor Church on the Band's Eight (!) Blistering New EPs
By Sarah Kitteringham · August 28, 2018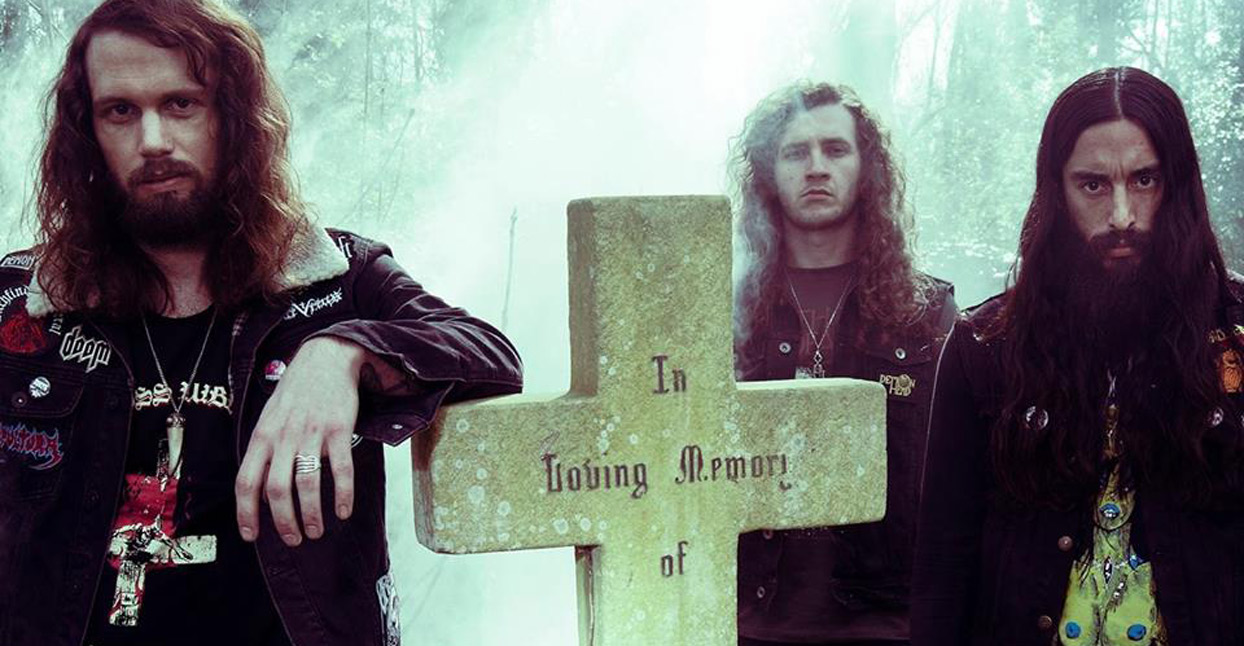 The music industry favors repetition. In North America, albums are generally released on Friday. Labels will usually set up a three-month release campaign, often unveiling between two and four singles, with accompanying videos before a full album premiere goes live, generally two to three days before release date. Band goes on tour to promote, often losing a substantial amount of money in the process.
Rinse, repeat.
After being forced through that very industry rigmarole, over and over again, multi-instrumentalist Trevor William Church was justifiably, in his own words, "fucking tired of it."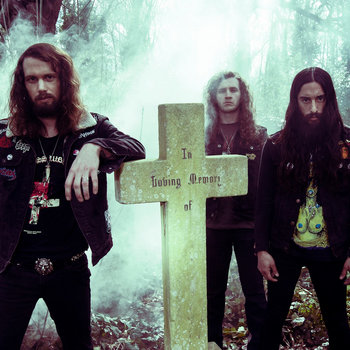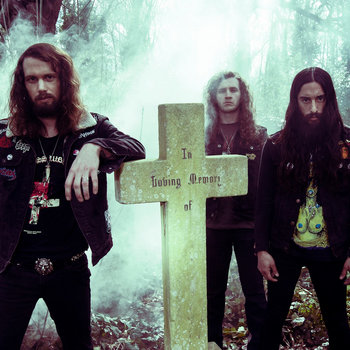 Merch for this release:
Vinyl LP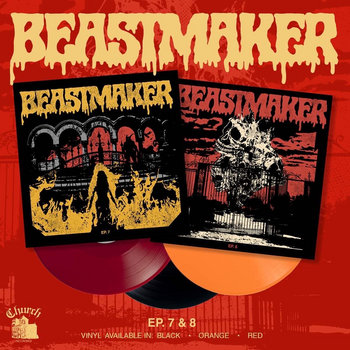 Wanting to regain the love he felt for Beastmaker, his Saint Vitus-meets-Pentagram classic doom band, he left Rise Above Records (the split was mutual). With his bandmates John Tucker (bass) and Andres Alejandro Saldate (drums) preoccupied with other projects, Church set to work recording a torrent of tracks.
The result was 32 songs spread evenly across eight EPs priced at $1 each, released over the span of one month, all of them boasting horror-occult artwork. They took up residence in Bandcamp's "Best Selling" section for weeks.
"I don't want to go with the flow anymore," says Church, who is as verbose as he is excitable. "I'm done. I don't want any of it. I am no longer listening to anybody but myself."
Merch for this release:
Vinyl LP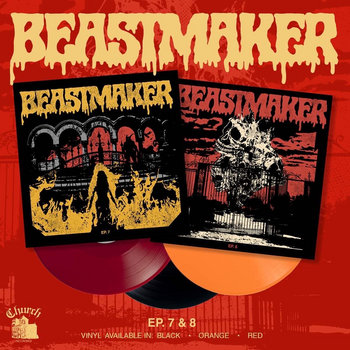 A prominent musician, Church is also the mastermind behind rapidly accelerating traditional heavy metal act Haunt, a project that has also exploded recently on the back of their full-length, Burst Into Flame, on Shadow Kingdom Records. But when it came to releasing the myriad of songs for Beastmaker, Church just wanted to get them out, six-month industry standard lead-up time be damned.
"That was the strategy. I was like, 'You know what, I'm going to put them up for a fucking dollar.' Because if you really look at a fucking record contract, currently, you are getting one dollar, maybe if you're lucky, a record. The reason I did EPs, and not albums, was because I consolidated four songs per session for myself. I was like, 'I'm going to get four of these done at a time, I'm not going to waste a bunch of time trying to mix and master this shit, and polish it. It's going to be what it is.'"
Merch for this release:
Vinyl LP
Beastmaker were already known internationally for their fuzzed-out, rocking style and Church's affectless, reverb-laden vocals. For the new tracks, he was determined to establish himself as a skilled shredder. Inspired by the searing leads of Megadeth (Church specifically cites Marty Friedman, Chris Poland, and band leader Dave Mustaine) and the grooving melody of Saint Vitus' Dave Chandler, Church wrote proper solos for every single track.
"The biggest challenge I faced was writing 32 solos in one month," he says, laughing.  "That was ridiculous. 'Cause I do a Randy Rhoads, thing where I play the solo, [and] I record the solo three different times. It creates this natural delay, so you don't have to put on a bunch of effects later."
He continues, "There's a lot of imperfections, but I just didn't care. It was fun to just push myself to those limits of playing the guitar, singing, bass, drums, recording it, mixing it, mastering it, and having it done fast," he says, leaning into the final word.
Merch for this release:
Vinyl LP
Although the releases differentiate little from one another in tone and musical style, each has its own specific flourishes, and each is charmingly unpolished. "Carnival" from EP 2 is a retooling of Sabbath's mighty "Electric Funeral," with macabre lyrics about "blowing your brains out on the wall." The jarring "Eye to Eye" kicks off EP 4 with a dirty little effect-laden riff; it's followed by "Skyclad," a headbanging juggernaut with a squealing solo. EP 7 opens with an eerie movie sample, which gives way to  a crooned anthem about making love to the devil. Adorned with artwork by Montreal's own Brouemaster Visual Decay, the EPs look slick and creepy, expertly communicating the raw sonic horrors—and the accompanying searing leads—contained within.
"I've dedicated my life to shred guitar," says Church. "Dave from Saint Vitus always had his own guitar lead style, and I was like, 'I can't do what he does!' His shit is unique—and I wanted to be unique in a way. I think the EPs really showcase my lead guitar playing style more than my previous records."
Ultimately, that newfound confidence and enthusiasm was yet another reason to kick the traditional album release cycle to the curb. "I was like, 'God damn,'" Church says, "I don't want people to have to wait to hear how my solos evolved!'"