FEATURES
Be Steadwell Explores Humanity on "Queer Love Songs"
By Noah Berlatsky · April 13, 2018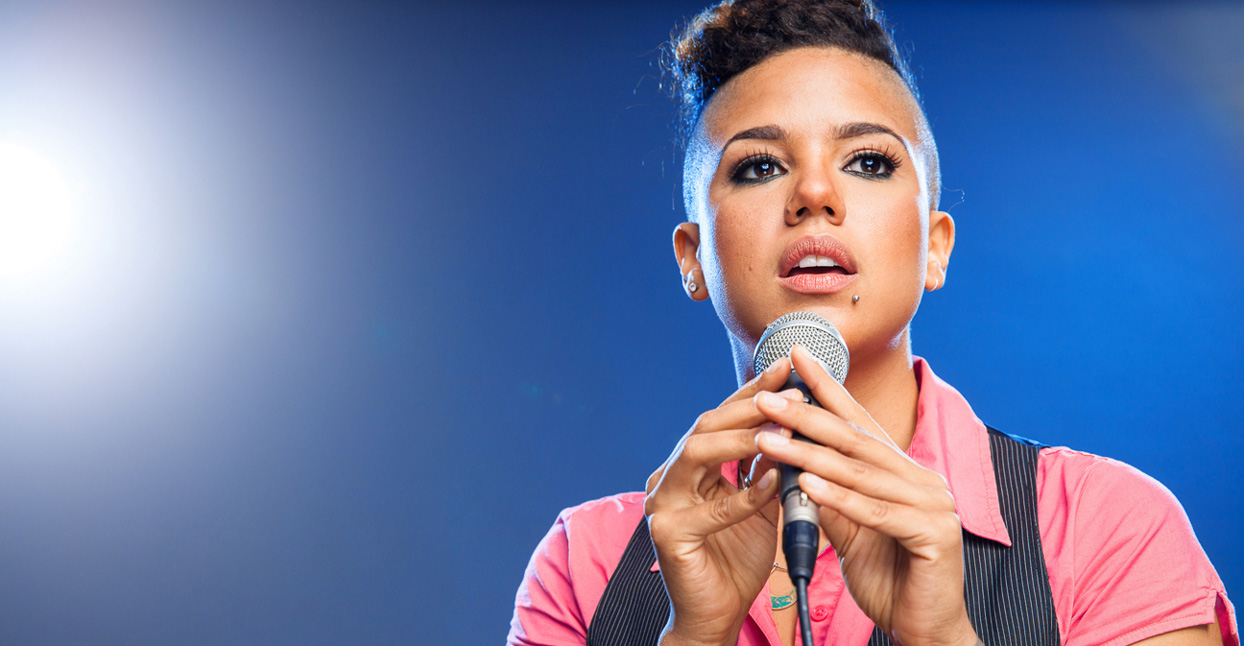 "I think love is what makes us human," says Washington, DC singer/songwriter Be Steadwell. "I know it's so important to protest and to run for office and change the legislature. But we also have to exist as human beings and enjoy our lives." Refusing to let politics eradicate love is a political statement in itself.
Merch for this release:
Compact Disc (CD)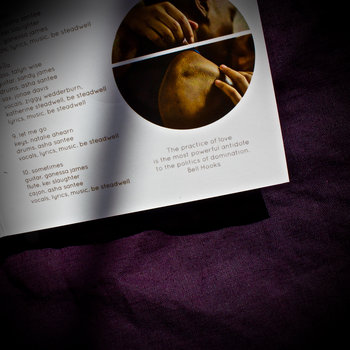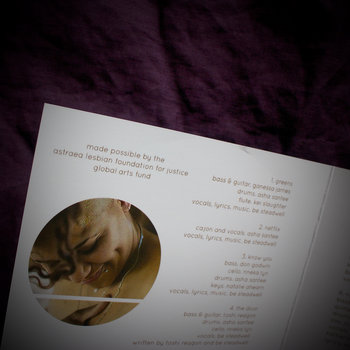 Steadwell's been exploring love and the love song with focused intimacy since she graduated from Oberlin College and Conservatory in 2009. To this point, her music has largely consisted of spare bedroom pop, with layers of vocal harmonies abetted by a quiet keyboard. That's partially because she likes the confessional, personal intensity and vulnerability that she gets from performing on her own with a stripped-down setup. But it's also because she's an independent artist, and her resources for recording have been limited.
That's changed on her latest release, Queer Love Songs. Thanks to a grant from the Astraea Lesbian Foundation for Justice, Steadwell has been able to record her first full-length studio album, collaborating with other performers on every track. "Having skilled musicians working out the melody feels like there's so much more complexity and fullness in the songs," Steadwell says.
Steadwell has used the studio access as an opportunity to rework some of her favorite compositions from her back catalog. The album closer, "Sometimes," for example, was first recorded in 2013. It's a song about being in love with a non-binary person. "You know, we don't have these words to describe what it is we are or what this love is, but we're going to do it, and figure it out, and it's going to be cute," Steadwell says.
Merch for this release:
Compact Disc (CD)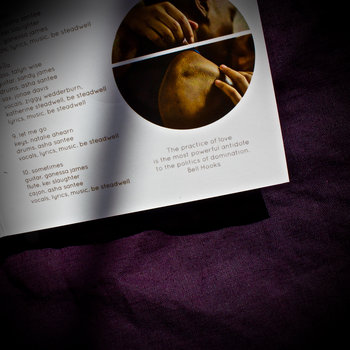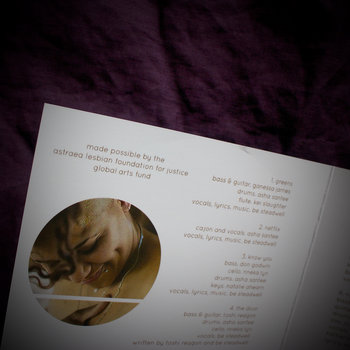 The original performance is based around a single staggering erratic piano and Steadwell's multi-tracked vocals; it sounds like she's talking to herself, inside her head. The new version has opened up dramatically, with a strummed guitar and Kei Slaughter's sweetly nostalgic flute. It's got the confessional feel of a Joni Mitchell song, as if Steadwell is speaking not just to herself, but to the lover she's addressing. When she sings, "We can just be you and me / We can just be in love," the multi-tracked harmony sounds less like one person delivering a love letter, and more like a mutual pledge.
Steadwell also has a number of new tracks on the album—including a devastating breakup song, "The Door," co-written with folk, blues, and funk musician Toshi Reagon. (Reagon's mother, Bernice Johnson Reagon, was one of the founders of the all-female a cappella group Sweet Honey in the Rock, a band that has been a lifetime influence on Steadwell—she says she first saw them when she was two feet tall.) Reagon herself gave Steadwell one of her big breaks by including her in the Word*Rock* & Sword festival in New York. Since then she's included Steadwell on tours and the two have become good friends. "She's been my fairy godmother a little bit," Steadwell says. In addition to co-writing, Reagon plays guitar and bass on "The Door," adding a bleak, bluesy edge to the lyrics: "How many times you have your heart broken / Frozen in a wind so cold / And yet you still leave it open / Like an open door."
The most arresting song on the album is probably "Gay Sex," a burping, strutting call to defy the creeping fascism of the Trump administration by loving the people they don't want you to love and having the kind of orgasms they don't want you to have. Steadwell's amazing drummer, Asha Santee, lays down off-kilter percussion as Steadwell shows her vocal debt to Sarah Vaughan. "Mmm, racist white dudes are not new. Racist presidents are old news, too," she sings before swinging into jazzy be-bop vocalizing, bouncing around the beat, "Let's go home and have gay sex / We'll do it for the President / The songs of the Confederates / Oh, they wish they had love like this." And yes, she really does make "gay sex" rhyme with "President."
Merch for this release:
Compact Disc (CD)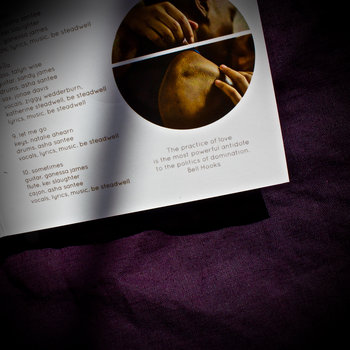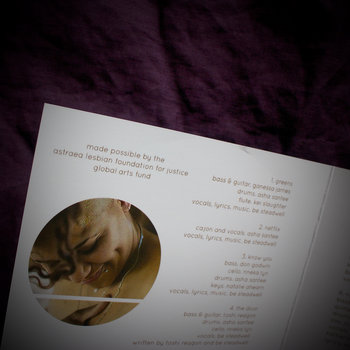 Other highlights include the opening track, "Greens," a sweet soul number about feeding vegetables to your sweetie; "Heart of a Pessimist," a James Brown-centric funk number about learning optimism from a lover; and a hysterical scat reworking of "Netflix," a track from 2016's Jaded. Dark Love Songs.
A song about the erotic dangers of binge-watching television is obviously intended to be a goof, but that doesn't mean it's trivial. "As a queer black woman, I fall in love and I get my heart broken and I break a heart," Steadwell says. "I just feel like it's so simple, but it's so important to have that space to celebrate and consider that." In turn, Queer Love Songs isn't so much a change in direction for Steadwell as it is a fulfillment of her long-term goal to make queer love songs that speak to the whole world.