FEATURES
On "Say Goodbye to Pretty Boy," Bartees Strange Flips the Narrative
By Sean Craig · March 18, 2020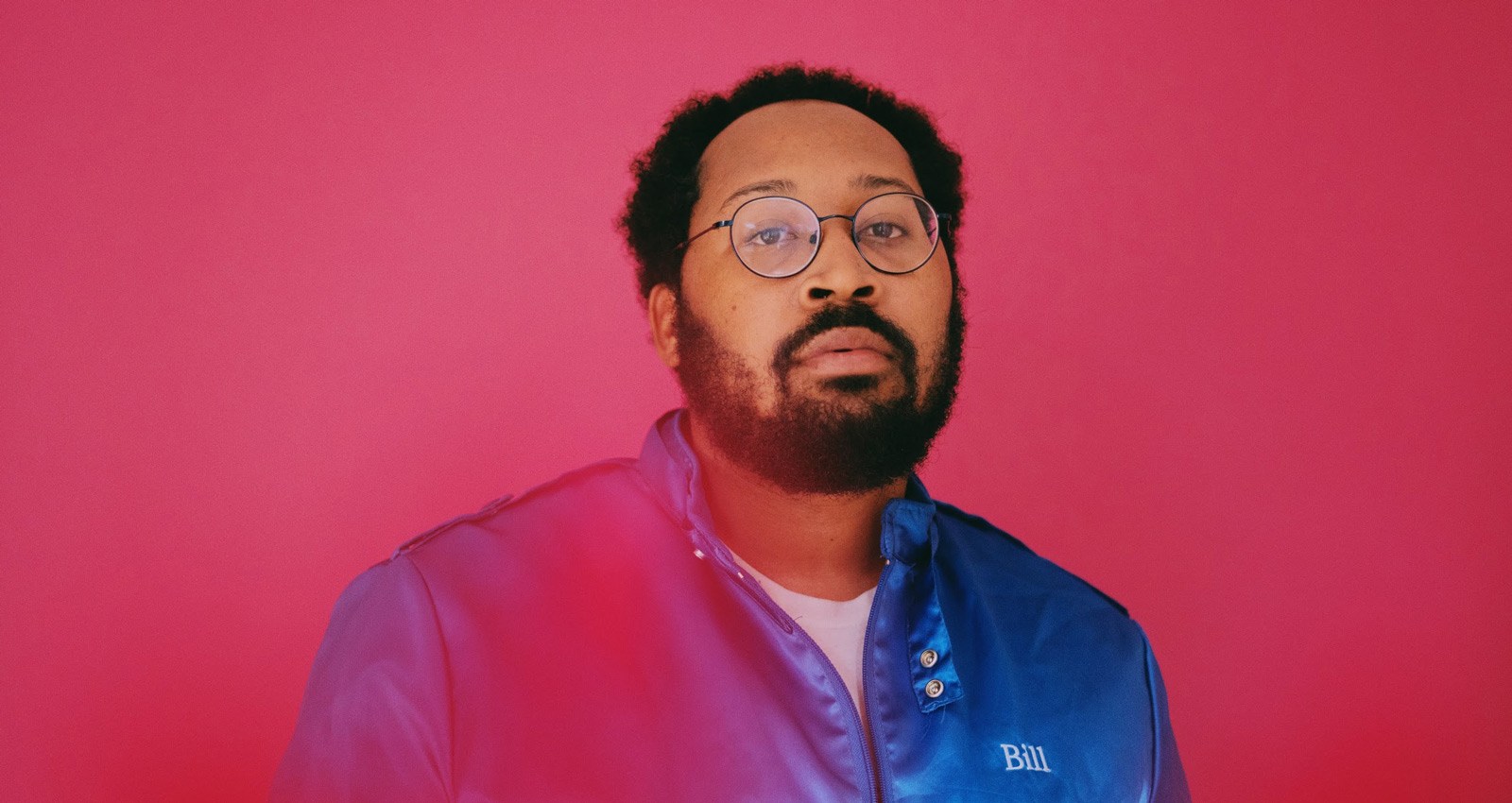 Bartees Strange was at a National concert in DC, when he was suddenly struck by how much he stood out. The rapper/singer/multi-instrumentalist had spent most of his life trying to find a musical community where he fit in—from his teenage years in Oklahoma's emo scene to a half-decade stint in Brooklyn to alighting in the nation's capital where he writes, records, and produces music when not working his day job at an environmental non-profit. Through all those years, it was Strange's favorite band, the National, that gave him a soundtrack to find himself to, and yet when he stood at their 2019 concert, he found himself the odd man out.
Fifteen years prior, Matt Berninger, the National's frontman, would describe the feeling: "I'm a birthday candle in a circle of black girls," he sang, wry as ever, on the band's third full-length album. Back then, Berninger lived in a yet-to-be gentrified part of Brooklyn and felt like a tall, white sore thumb. It's fitting then, that Strange would repurpose the Alligator lyric on his debut EP,  Say Goodbye to Pretty Boy. The collection of reimagined National songs was inspired by his standing out, though in his case the roles were completely reversed from Berninger's. "It hit me how few black folks were in the crowd," he wrote recently, reflecting on the concert he attended. "[A]nd how this genre (indie rock) seems to exclude the contributions black people have made to it."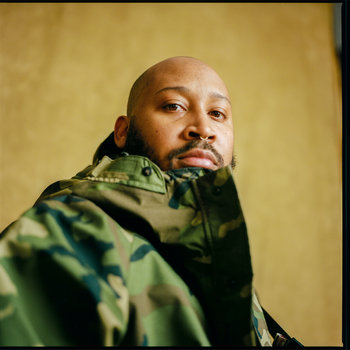 .
00:10 / 00:58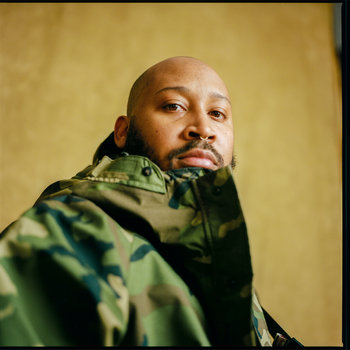 Merch for this release:
Vinyl LP
On Say Goodbye to Pretty Boy, Strange seeks to flip that narrative and bring his own voice to five National songs, reimagining them as an up-and-coming artist, as a lifelong fan of the band, and as a black man. Every inch of the EP is in some way a reclamation, from the sonic elements that blend indie rock and R&B to the cover art, featuring the colors of the Pan-African flag and a circular black sticker torn at its edges: "They try to tear that black dot off the surface, but it's still there," says Strange. "Battling erasure has been a big part of my journey as an artist. This black dot represents attempts to undersell the contributions black people have made to genres like indie rock music."
In this case, that battle for visibility takes the form of Strange's ability to craft these five songs into something new. The swelling strings and fingerpicking of "About Today" are traded in for synths and a pulsing drum machine, Strange's voice floating through the sparse landscape left by two distant lovers. On the chorus of "Lemonworld," Strange adds an explosion of sound, infusing the otherwise aloof song with dynamic range and raw emotion. Berninger's droll, disaffected delivery has always felt like standing across the room from someone, the implication of intimacy floating in the air; Strange, though, sings as if you're already in his arms. His deep croon sounds like a whisper in your ears on "About Today" and "All the Wine." Meanwhile, the standout "Mr. November," wherein he harmonizes with himself in a haunting falsetto, feels like a personal plea, as opposed to the anthemic call to arms that is the original. On each track, Strange pays homage without leaning on his source material—he takes all of the original ingredients and uses a completely different recipe to create a new, distinct flavor.
.
00:10 / 00:58
Merch for this release:
Vinyl LP
It's that distinction that makes Say Goodbye to Pretty Boy something special, weighty. Strange's singular voice is his greatest strength. Far from a simple collection of covers, these reimagined songs have a sense of self that elevates the EP to a place of profundity. "I gave my heart to the army," Strange sings on "Lemonworld." "The only sentimental thing I could think of." In the original song it plays like a line of a voyeuristic short story. But coming from Strange, who grew up traveling the world thanks to having a military father, it rings personal and earnest.
With Say Goodbye to Pretty Boy, Bartees Strange is doing more than just covering the songs of a big name artist—he's bringing his own identity to them, staking his claim in the world of indie music. The EP is as much a love letter to the soundtrack of his past—from the moment he found a copy of Boxer in a tiny record store in Oklahoma to that fateful 2019 concert—as it is a declaration of an identity that has been underserved by that soundtrack. It's a mix of reverence and rebellion, a graffiti tag over a piece of classic art. It's a reconciliation for Strange's love of a genre that, in many ways, refuses to love him back. It's proof that "despite the lack of credit, we're still here and we're adding to these scenes every day," he says.