FEATURES
Azu Tiwaline's Rippling Electronic Compositions Draw on Berber and Saharan Trance Music
By Phil E. Bloomfield · September 08, 2020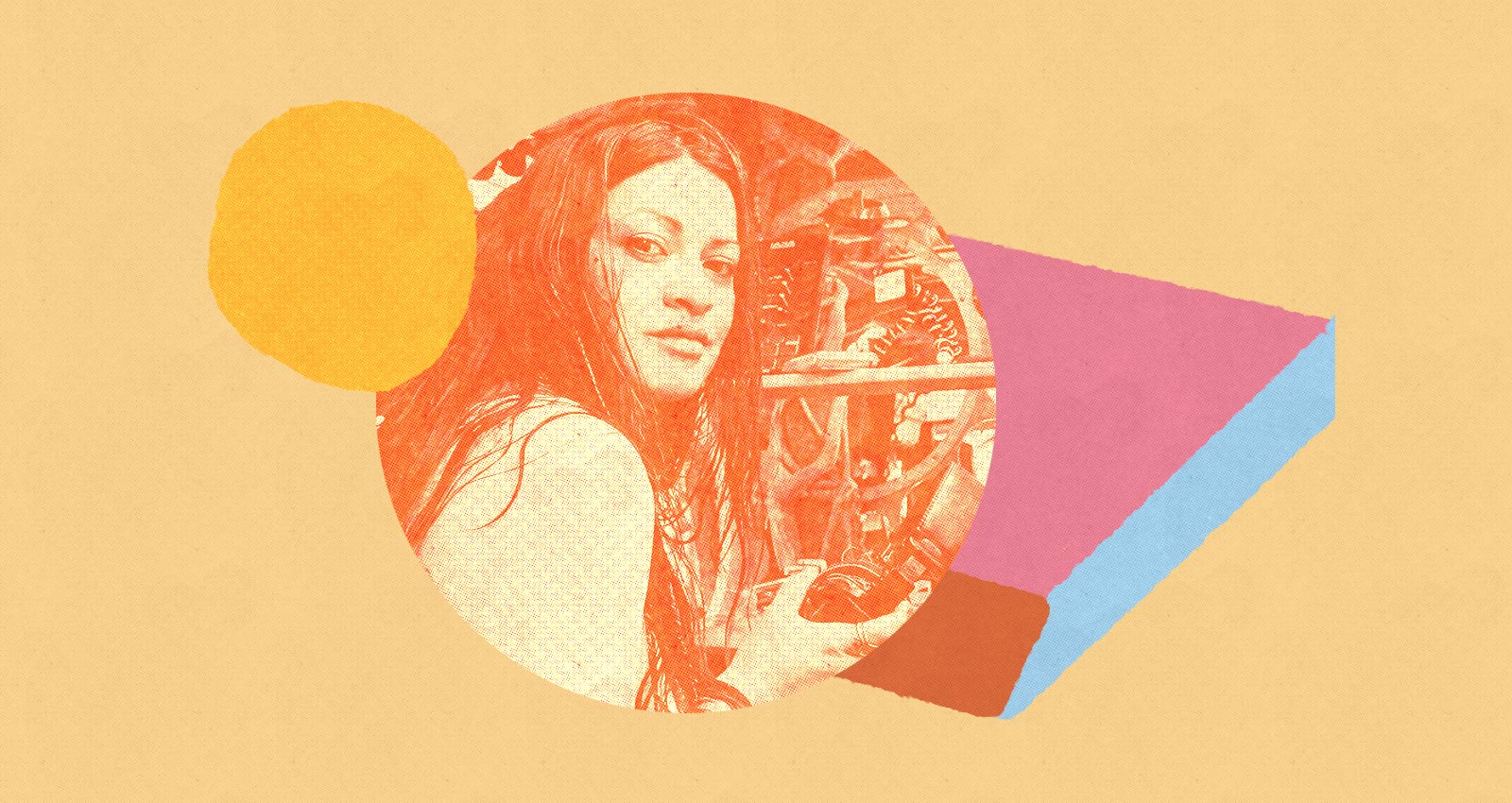 Stand in a desert, and you'll hear nothing. No birdsong. No trickle of water. No sounds of life. The sparseness of the landscape is echoed only by the deafening sound of empty air. That silence is at the heart of the music of Azu Tiwaline, which translates from Berber as "eyes of the wind." "The fact I now live in the desert, in a place where there's space and silence at all times, you can hear that in my music," says Donia, as she prefers to be called.
Donia started making music nearly 25 years ago, under the name Lôan. Her first productions date back to the hard techno of her youth in France in the late '90s, where she was surrounded by the embers of the free party and rave scene, where the remnants of Spiral Tribe and other UK soundsystems congregated in exile. She's since traced her own path through two-step, dubstep, hip-hop, and grime, rarely pausing for breath. "But I always played softer than everyone else!" she laughs. "Percussion and repetition have always been present in my music."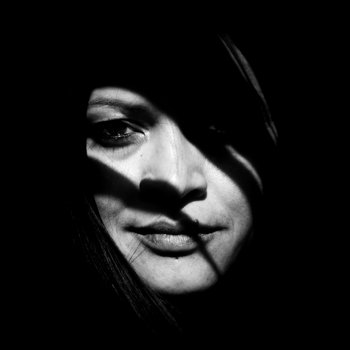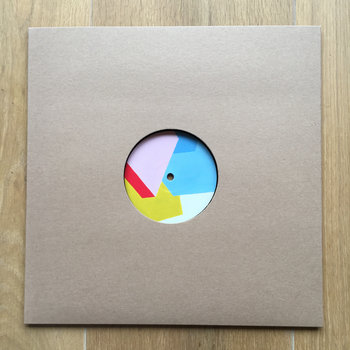 .
00:10 / 00:58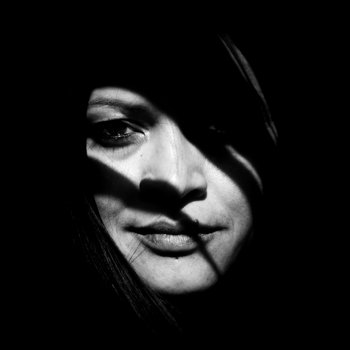 Merch for this release:
Vinyl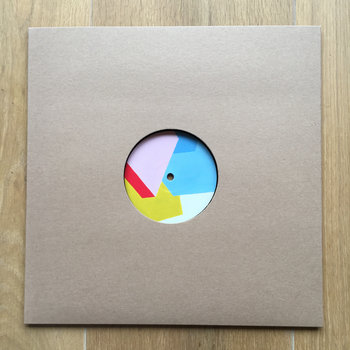 As Azu Tiwaline, she's bringing these elements to the fore, drawing on the emptiness of her desert home, and the ritualistic trance music of stambali, a Tunisian collective healing rite incorporating music, chanting, and dance, similar to the Moroccan tradition of gnawa. Gone are the hyperactive compositions of bass music, the busy patterns of break-down and reassembly. Only the lurching half-step remains, but even that sounds softer, nestled in tracks that stretch out languidly, letting light and air in. Devoid of any of the hustle of urban life, the music feels soft, composed, and settled.
Settling isn't something that Donia has done a lot of over the course of her life. Born to a Berber Tunisian mother and Cambodian father, she grew up in Côte d'Ivoire before moving to France at age 14. On leaving, she "had the impression that I'd been torn from my country, even though I was happy there." She's travelled constantly ever since, equally at home on the road in Europe as spending months in the Indian Ocean, Mongolia, or Senegal. Without straying too far from the equator, she's been looking for "places in the world where I felt the same energy, the same gentleness as in Côte d'Ivoire."
The Berber are often portrayed as a nomadic people. Yet in truth, most Berber—with some exceptions, like the Sahara-dwelling Tuareg—were traditionally farmers. And three years ago, the nomad producer found herself the owner of a small estate in the el-Djerid region in the south of Tunisia. Her mother had moved back to her homeland 20 years ago, to build, bit by bit, a house surrounded by palm trees on a "small plot of sand." When she died in 2017, Donia made the decision to move there, to look after this "little piece of paradise that she left me."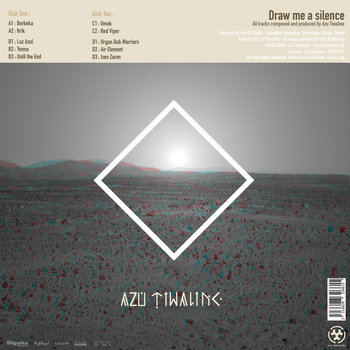 .
00:10 / 00:58
Merch for this release:
2 x Vinyl LP, Compact Disc (CD)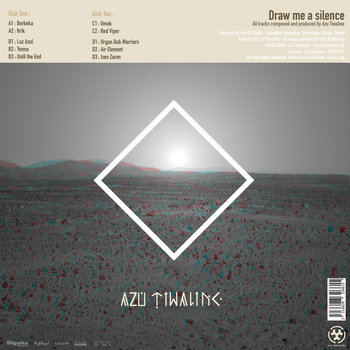 El-Djerid is one of the last bastions of Berber and Amazigh culture in Tunisia. Contrary to neighboring Morocco or Algeria, where the Berber make up a significant part of the population, in Tunisia they are a small minority and their culture is suppressed by the nation's Arab governments. "Even today, someone who wants to give their child a Berber name in Tunisia is hassled for it." Doubly so for her mother, who emigrated to France at the age of 15 and spent many years denying her heritage, like so many North Africans who wanted to integrate into French society. "I know that she suffered from this and that she only realized much later…" she explains, "and so I always made sure not to ignore it, not to put it to one side."
On her debut LP as Azu Tiwaline, Draw Me A Silence Part 1 &  Part 2, the producer manifests her ancestry through the sounds of stambali: a disembodied chant, the twang of the three stringed guembri lute, or the metallic shuffle of chakachek hand percussion. Beyond this, Donia dedicated herself to learning to make long, repetitive tracks ("without boring myself personally!") that ebbed and flowed, stripped of breaks and disruption. She also tore down her production setup, every instrument, tool and VST. "I was really trying to find a more natural sound," she says "and that meant I had to abandon everything that I was doing before."
Part of that also meant fulfilling a lifelong ambition to collaborate with a percussionist. On the Magnetic Service EP, which was released in May on UK techno and dubstep label Livity Sound, she is joined on two tracks by Cinna Peyghamy, an Iranian electronic musician based in Paris, who feeds his tombak hand drum through a modular synthesiser. "I wanted to find someone who had a particular sound," she says, and Peyghamy, who also makes experimental breakcore under the name Cikkun, turned out to be the perfect fit, as she sought to clear out the clutter from her music. "Working with him forces me to take a backseat in a way, to leave more space to explore."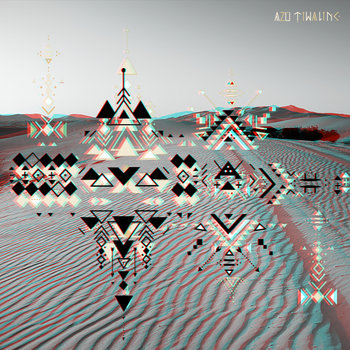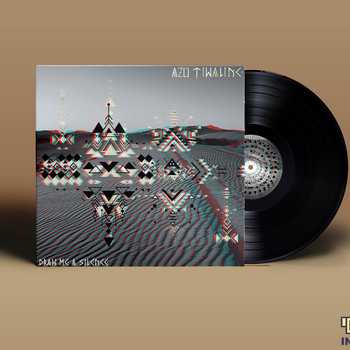 .
00:10 / 00:58
Merch for this release:
2 x Vinyl LP, Compact Disc (CD), Vinyl Box Set
Exploration in a sonic and ancestral sense, but also in a personal sense. Listening to Donia speak, it's clear that Azu Tiwaline is the latest step in a personal journey. Beyond the change of name, which "marked a total transformation," it's the sound of a musician moving from restlessness to restiveness. Or something close to it: she still spends the summer living on a bus, traveling Europe and touring festivals.
But where before she travelled the world, she now makes music with the intention of helping her listeners to "travel inside themselves." As we talk, she remembers the spiritual guidance her mother gave her, her father's Buddhist life philosophy, and meditating from an early age. In the desert, she says, she's found the perfect place to "put into practice the education that my parents wanted to give me."