FEATURES
Arushi Jain Applies Modular-Synth Wizardry to Indian Classical Music
By Dhruva Balram · July 20, 2021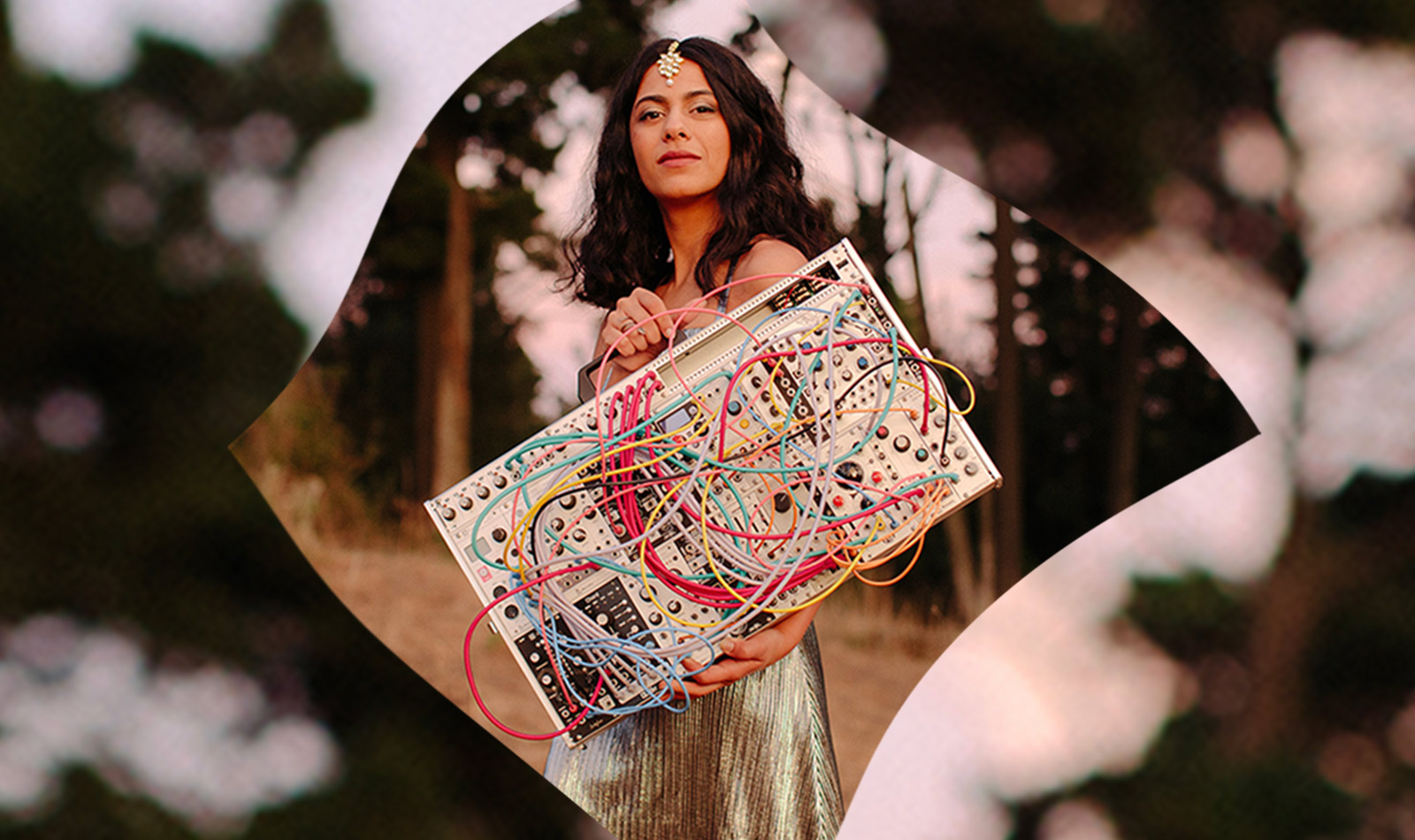 The link between light and atmosphere is a constant point of fascination for Arushi Jain. The New Delhi-born composer uses the countless colors that appear at twilight as a fulcrum within her work, and the evidence is all over her debut album, Under The Lilac Sky. An LP specifically composed for the sunset, Lilac Sky is a dazzlingly meditative project which intersperses various pieces of Jain's identity through a finely-tuned balance of Indian ragas and modular synthesizers, all underpinned by her captivating vocals.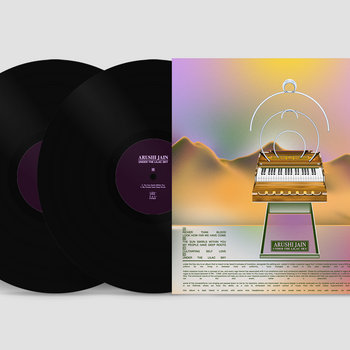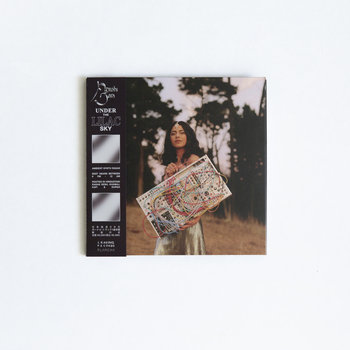 .
00:10 / 00:58
Merch for this release:
2 x Vinyl LP, Compact Disc (CD), Cassette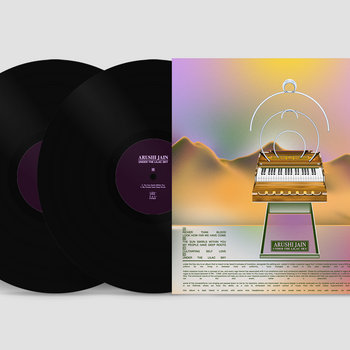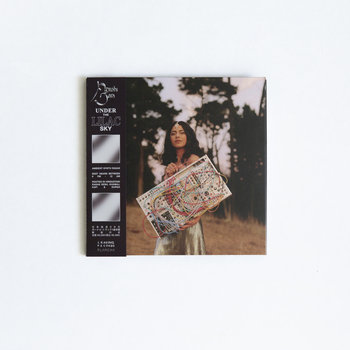 "One of my secret—and not-so-secret—goals is to make people fall in love with Indian classical music," the 27-year-old says. "Unless you've grown up with it, [Indian classical music] can be jarring."
Born and raised in New Delhi, Jain grew up in an extended family of nine girls and six boys—all of whom lived under the same roof—with one guru teaching the entire family. When she moved to San Francisco to study at Stanford, she found herself at a loss for ideas; during a break one day, she stumbled upon the Laptop Orchestra Class at the Center for Computer Research in Music and Acoustics (whose alumni include AI explorer and pioneer Holly Herndon.) There, Jain discovered the world of sound synthesis.
After her eureka moment, Jain found herself pining for home while simultaneously laying down roots in a new country. Those feelings were reflected in the music she made, in which her Hindustani-influenced vocals coiled themselves around the synthesizer, creating a singular sound that began to tie the disparate strands of her identity together. "In a more traditional sense, Indian classical music is tied to core practices of rituals and traditions that centre certain instruments," Jain explains. "Perhaps modular synthesizers can play a role in a hybridized world, but I stopped trying to copy something that's happening somewhere else with its own culture and history."
Ragas, which have no real translation in a Western classical system, represent a universe of floating, complicated notes: motifs and patterns inspired by specific moods and times of day, reassembled as the artists see fit. Each raga is created for a particular time of day when it is supposed to shine at its most powerful; through an artist's interpretation of the raga, an endless number of melodies are possible. Under The Lilac Sky is rooted in the Sandhi Prakash ragas, which are usually performed at dusk or early evening when the shades of the sky come alive the further you look into them.
On Lilac Sky, Jain demystifies the complexities of the raga by layering it with modular synthesizers. The end result is a series of six floating ambient arrangements that reflect the transition of mood and feeling from the exhaustion of an overloaded day to the tranquility of the hours before sleep calls. Over a rumbling electronic bass drone, Jain's gentle falsetto vocal harmonies drift across the opening track "Richer Than Blood," allowing the listener to reflect on the passing of another day. The darkness builds in the nine-minute exploration "Look How Far We Have Come," where Jain's voice becomes the focal point around which the synth revolves, finally igniting halfway through—the tension eases and calmness is exuded.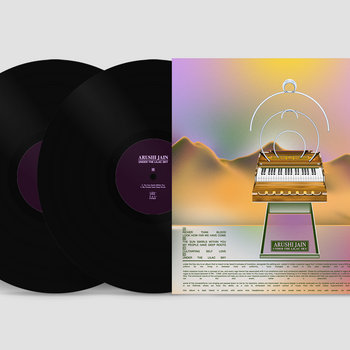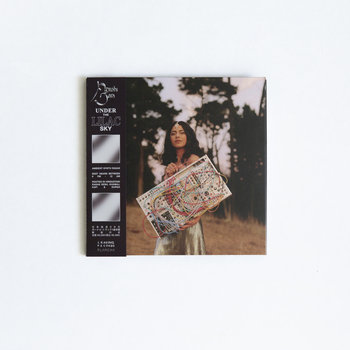 .
00:10 / 00:58
Merch for this release:
2 x Vinyl LP, Compact Disc (CD), Cassette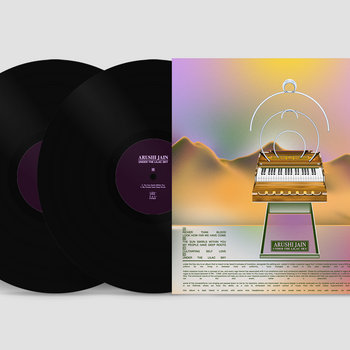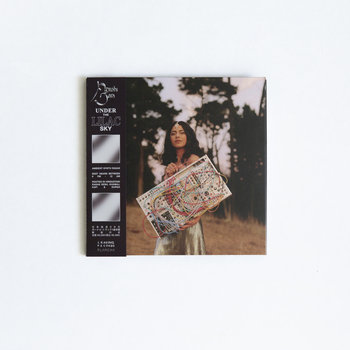 Lilac Sky is Jain's debut record, and she is wary of being pigeonholed—her sound being defined by a reductive white gaze, rather than interpreted on her own terms. "It's made me realize how many questions I have about representation," she says. "I don't want the identity of my work to be necessarily attached to writing a raga on a synthesizer. What I become more interested in is how these two very distinct and separate cultures come together to create something that is new and novel but also has its own identity." Initially performing under the name OSE, which roughly translates to "morning dew," Jain reverted to her given name only recently. "I almost felt like I was hiding behind something and I wanted my real name attached to my music," she says.
On the album's closer, the sprawling 12-minute title track, Jain invokes India and home, conjuring cozy nights with a cool breeze wafting through the windows. She hopes the album will foster empathy and kindness at a time when India, much like the rest of the world, is being ravaged by the Covid-19 pandemic. In the record's press release, Jain writes a call-to-action to help alleviate the suffering of those in India, stating that, "everyone I know has lost someone they love, and I am grieving the death of my loved ones alongside my immediate family and friends. This is a really sensitive time for my people, and since my music is a celebration of Indian culture, I want to use this opportunity to create some empathy for our loss."
For Jain, making the album was a balm during a pandemic created a place for her to find refuge amidst the turmoil. "The only time I ever feel truly peaceful is when I'm writing music," she explains. "I feel centered, which has been important, during all of this. It's a form of therapy which, I think, is just the beginning."