FEATURES
Arto Lindsay Fuses American No Wave With Samba and Soul
By Brad Cohan · June 30, 2017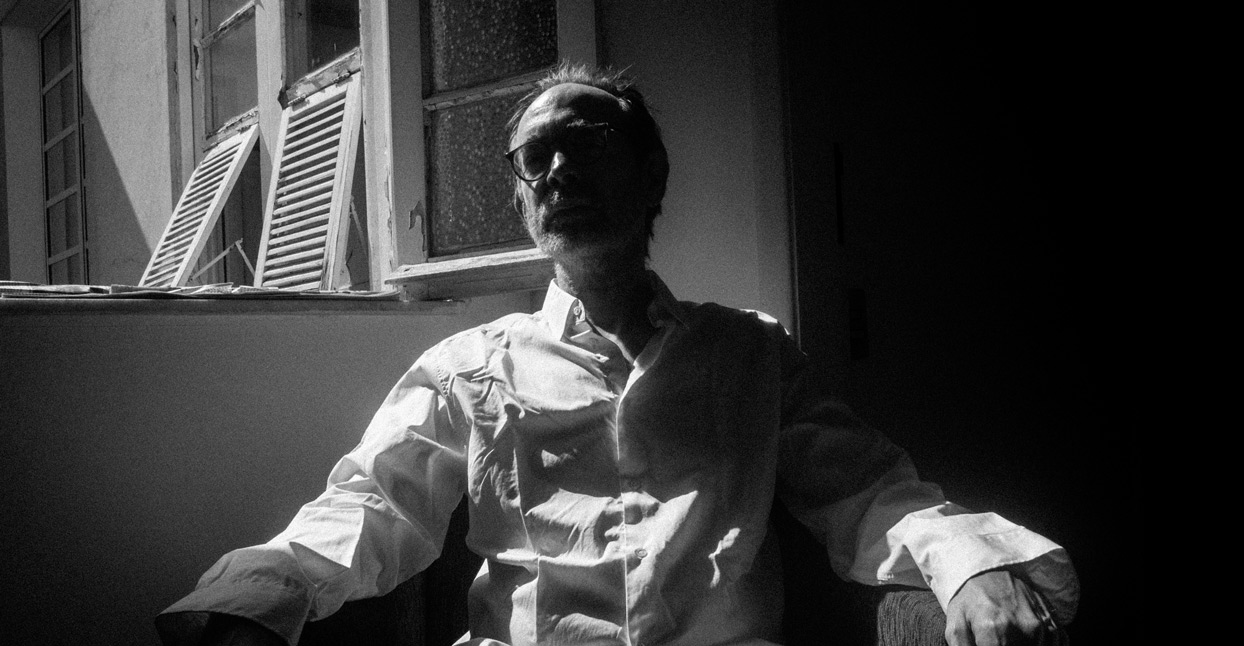 Many of the iconoclastic noisemakers who helped etch no wave—the noise-splattered music and arts scene that arose from the decay of late-'70s NYC—into the music history books remain crucial forces nearly four decades on. Lydia Lunch, Glenn Branca, Rhys Chatham, and countless others have continued to make vital, challenging music that seek out daring new avenues of expression.
Then there's DNA's self-taught corrosive guitar scratcher, Arto Lindsay. After DNA's brief yet hugely influential run, he ultimately reinvented himself as an art-pop virtuoso in Ambitious Lovers, a band he shared with keyboardist Peter Scherer that sublimely married dance rhythms, funk, DNA-style noise bursts, and the samba of Lindsay's Brazilian roots. For a vital eight-year, seven-album stretch that began in 1996, the music of Brazil (Tropicália, bossa nova), combined with the experimental and no wave sound of downtown New York City, would hover brightly over Lindsay's solo output.
Then, after 2004's Salt, Lindsay dropped out. He was inactive on the recording front (save production work) and it wasn't until Northern Spy Records plucked him from relative obscurity with Encyclopedia of Arto (a compilation that pulled material from his records released from 1996 through 2004 and live concert recordings) that Lindsay made his grand return.
That return has culminated with his first set of new songs in 13 years. Cuidado Madame is Lindsay at his sexiest, noisiest, and most dangerous—a sultry groove-heavy and glitchy set of scorched-earth skronk-peppered electro-pop tunesmithery that is arguably his best batch of songs to fuse his love for both American and Brazilian music.
We spoke with Lindsay before his concert at Brooklyn's The Bell House about where he's been, how he made his comeback, Cuidado Madame, and if it'll be another 13 years before we hear from him again.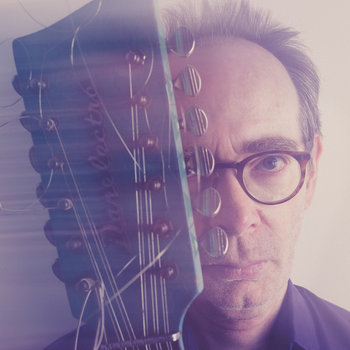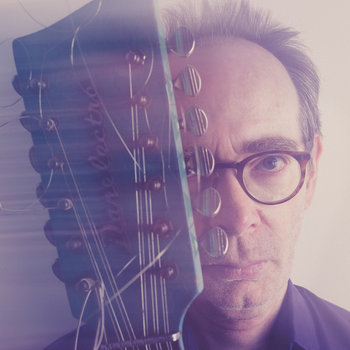 Merch for this release:
Compact Disc (CD), Vinyl LP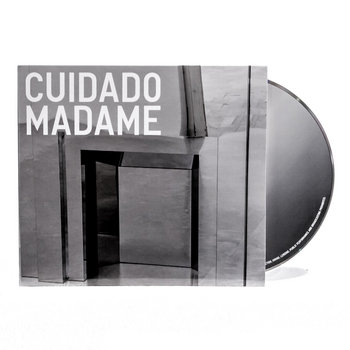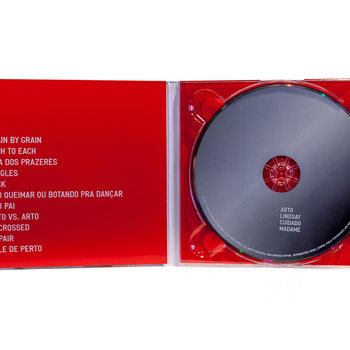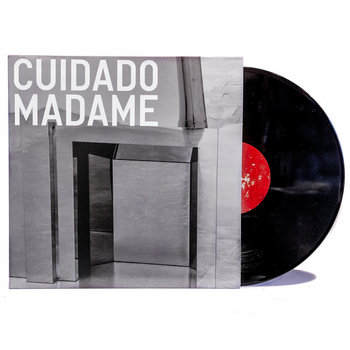 Was Northern Spy Records' release of the Encyclopedia of Arto in 2014 what galvanized you to finally write material for a new record?
Actually, what happened is that there is a guy in Italy named Titti Santini who has a little label called Ponderosa. He's my booking agent in Europe. He and I came up with a scheme to do Encyclopedia and then we were looking for somebody to put it out here. I actually met Northern Spy through [Brooklyn band] Zs. I met the Zs through my manager, Ryu Takahashi, who also helped on the new record.
Speaking of Zs, their guitarist Patrick Higgins plays on your new record, Cuidado Madame. Did he and the band's other members, Greg Fox and Sam Hillmer, inspire you in some way, as well? 
I don't know if 'inspire' is the word, but I definitely love their band, and I've played separately with all of them. I have this so-called noise quartet with this guitar player Ofir Ganon, this Israeli guy who lives here, and the two Gregs, [Deerhoof drummer Greg] Saunier and Fox. There's that group, and then I've done duos with Sam Hillmer. I feel very close to them, and I feel like we're the same area, or sport. They're really good and they surprise me. Everybody on this new record is kind of a producer in their own right…
…and you're a producer as well.
…and I'm a producer. [Guitarist] Melvin Gibbs and I made a lot of records together, not just my records. When we put the band together for Encyclopedia, we had met [drummer] Kassa Overall and [bassist] Paul Wilson, so it was a couple of generations playing together. [Percussionist] Gustavo Di Dalva, who's playing with us tonight, I've known since he was a kid. But he wasn't living here then. There was nobody that I really wanted to put on the record playing percussion living here. So I recorded this stuff in Brazil, brought it to New York and Paul and I mostly wrote to it before we went to the studio. Then we went into the studio with Patrick, Melvin, and Kassa. Kassa and I wrote some, too, and we made the record. It was just such a great feeling to be in such a really good studio in New York with a band that was fresh but had some experience together.
How was this experience different than your last record, 2004's Salt?
Well, that record wasn't made with a bunch of guys in a studio; that was made in several different ways and layers, working more on tracks and writing in different ways and made very differently. I was doing this 'parade,' this collaboration with Matthew Barney in Bahia when the record was being mixed. I was mixing, they were sending me tracks and I was making comments. I don't like working that way, but I didn't have a choice.
Parades?
Kind of like a carnival parade as a performance art.
Where were you doing these parades?
The first one I did was in Bahia with Matthew Barney, another artist, and then I've done them all over the place. I've done them in New York and Venice and Hong Kong….
Merch for this release:
Compact Disc (CD), Vinyl LP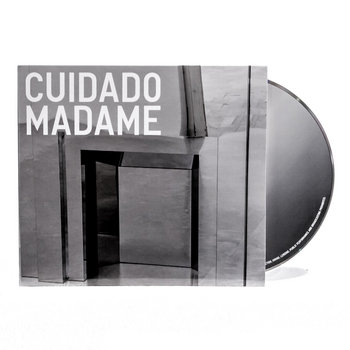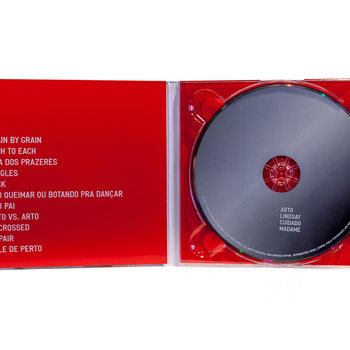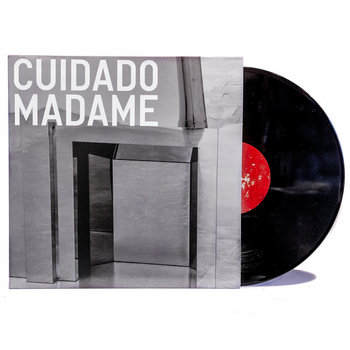 You've done tons of production work. When you're doing your own records, do you like being really hands-on?
Ultimately, I make the final decisions, but I like to work collaboratively and I like to work with a group on my records—not  all of them, not every time. This time, there was a band feeling up to a certain point, then I kind of took it from there.
Was there a similar process at work with DNA and Ambitious Lovers?
We didn't really have much experience with DNA. We made this single with Robert Quine, we made those tracks with Brian Eno from [legendary compilation] No New York, and we did the DNA EP ourselves. Even Tim Wright was so good at live sound—he had been an engineer so we really cared about live sound. We were different than most of our peers at that point because we were really into the sound. But then we went into the studio…I don't know, it didn't really come across. I'm not particularly happy with the sound of the DNA EP. But then we recorded for that movie Downtown 81, and we got a chance to mix that years later because those tapes were lost and then they were found again. They didn't find the dialogue; they found the music and the images. So we got a chance to mix that and I like the way we made that sound. DNA had long since broken up, but we got together and we mixed that. So live and learn. With Ambitious Lovers, not only did my partner Peter Scherer have a lot more musical training and skills than I did and do, but he also had a fair amount of studio experience.
How did you originally arrive at the idea to combine samba music and noise in Ambitious Lovers, and later in your solo work?
It's more that I thought about Brazilian and American music, I thought about samba and I thought about soul music, and I wanted to put those together. Then I just dragged the guitar playing along, because that's what I do. But I didn't put that into the equation, necessarily. I really worked on the Brazilian and American aspect of it.
The arrival of 2014's Encyclopedia and this year's Cuidado Madame came after not hearing much from you at all for about a decade. You were so active from 1996 through 2004. What happened that you dropped out?
I dropped out because I had to drop out, and then after I was able to drop in, I dropped back in. I got sick, then I got well.
It's good to hear that you're recovered and well.
Then when I got well, I didn't feel like going right back into the band thing and I got into doing solos because it was kind of a challenge to try make it work on my own. I also started doing those parades.
Merch for this release:
Compact Disc (CD), Vinyl LP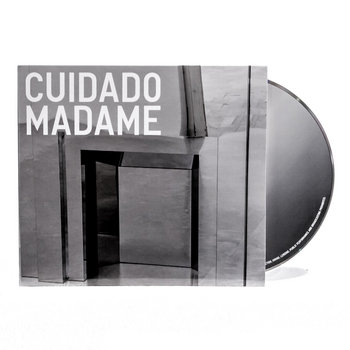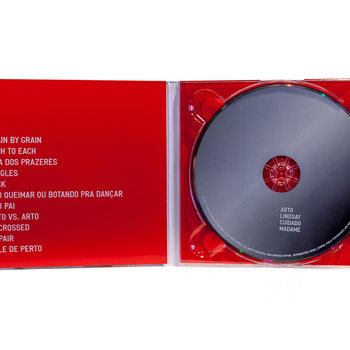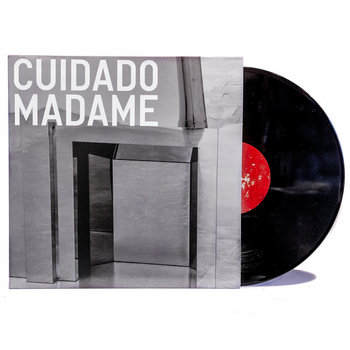 Let's talk Cuidado Madame. How did the title come about?
Well, first I made the record and I then went looking for a title. Cuidado Madame, which means 'Caution Madame,' was a film made in 1970 by a guy who was really important to me, kind of a mentor when I moved to New York: a Brazilian filmmaker called Júlio Bressane. Cuidado Madame is a beautiful movie made for almost nothing. In it a woman, a house maid, kills a series of her employers in a very lighthearted and gory fashion. It's totally charming, and the title could not be more apt for the situation we have made for ourselves in Brazil and in the U.S. One of the songs is inspired by another movie made in the '70s in Brazil, this one by a friend of Júlio's, Rogério Sganzerla. Very indie, handheld camera, black and white. It's called A Mulher de Todos, which means 'The Woman Who Belongs to Everyone.'
In a scene I love, a woman is driving along and she picks up a hitchhiker. She's dazzlingly charming, and he's kind of a stick in the mud. She asks him if he has ever been to the Island of Pleasures. They drive to the beach and she peels off her pants and lights a big cigar and goes swimming. Out into the ocean and smoking this big cigar. It's kind of an amazing scene. I sort of describe the scene then I start dropping in lines about the current situation. The song on the record is called 'Ilha Dos Prazeres'—'The Island of Pleasures.'
Is Cuidado Madame a dark comedy?
It's a dark comedy and it's also got a strong political subtext because, 'Watch out, Madame.' 'Watch out, boss.'
I wanted to talk about candomblé, 'the spiritual rhythms that served as the foundation for Cuidado Madame.'
Well, that's something that I've been interested in forever. I got a chance to record some really great musicians playing their music and we wrote to it. Even a bunch of the songs on the record that don't use the percussion we wrote to those rhythms, we took them away.
Are those rhythms something you didn't explore on your previous solo records?
It is. It's a different bunch of rhythms and it's a different way of working, like having a track, writing to it.
What particular rhythms are on your other records that are different from Cuidado Madame?
The earlier rhythms are mostly samba—different variations of samba. There's a couple of other rhythms on other records but basically it's different kinds of samba.
After many years away, were you seriously itching to get back into making records and touring again?
I was so itching. It took forever for the record to come out, too.
So it won't be another 13 years before your next record?
I would like to do another one as soon as possible. I would like to start writing songs in the late fall and maybe record.
—Brad Cohan