FEATURES
The Nomadic, Spiritual, Wholly Contemporary World of Ariwo
By Catalina Maria Johnson · July 06, 2017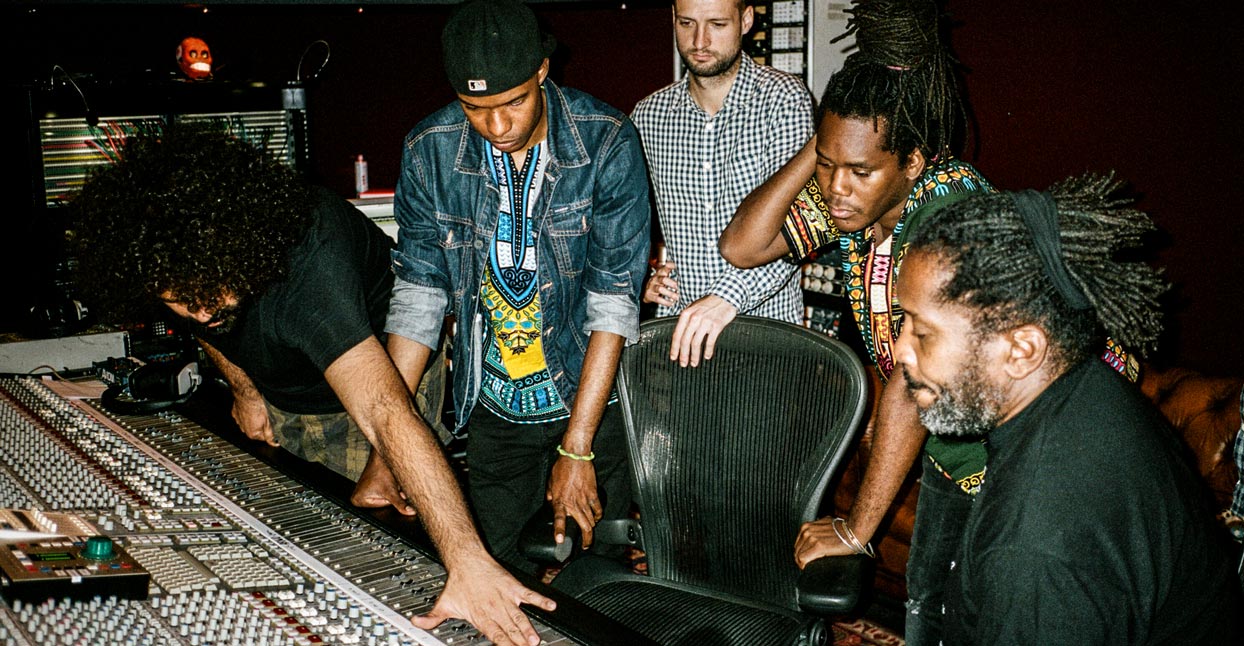 The word "Ariwo," says Cuban trumpeter Yelfris Valdés, means "noise" in the Yoruban language. He and his fellow band members chose the name for the band because, when used in phrases like "Make some noise!" the word conjures the idea of being present, and having people listen to both your music and its message.
Ariwo, a Cuban/Iranian U.K.-based quartet, released their debut album on the Manana Records label which grew out of last year's inaugural Manana Festival. Held in Santiago de Cuba, on the easternmost tip of the island, the festival hosted an extraordinary and first-ever series of musical encounters between U.K. and U.S. electronic musicians and traditional Cuban folkloric artists.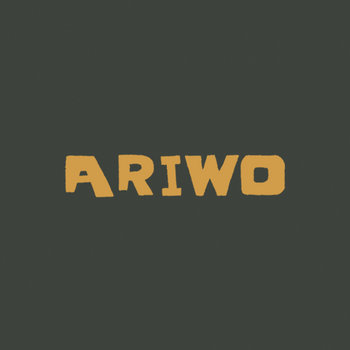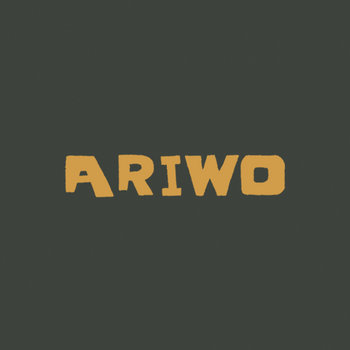 That same love of genre cross-pollination is central to Ariwo. The group consists of Iranian electronic composer Pouya Ehsaei, a well-known producer in his country's experimental music scene, and three of London's most influential Cuban musicians: Yelfris Valdés, and percussionists Oreste Noda (conga) and Hammadi Valdés (timbales, batá, minor percussion). All of the players have histories with iconic Cuban bands such as Sierra Maestra and Irakere. In their music, Noda and Hammadi Valdés combine the many textures of Afro-Cuban percussion, creating a rich backdrop for Yelfris Valdés's flowing trumpet grooves, while Ehsaei's hypnotic rhythms bind them all together.
We caught up with three of the four band members in London—Hammadi Valdés, Yelfris Valdés, and Ehsaei—as they shared their perspectives on how Afro-Cuban spirituality, Iranian mysticism, and the language of music helped them find common ground.
The conversations with the Valdéses took place in Spanish, and for these parts of the discussion, translations are provided along with their original responses.
How did the idea for such an unusual collaboration come about?
Hammadi Valdés: The idea was to create an emblematic band that would reflect the idea and concept of the [Manana] festival, which was—and continues—to create a relationship between the latest electronic music and [indigenous] Afro-Cuban music. It came together pretty quickly—we practically didn't have any kind of rehearsals, and hardly had the possibility of introducing ourselves to each other or knowing each other. So it was a very quick. But then the session was so successful and the band was so well received, we decided to continue the work, and we presented our [work at] the festival.
La idea surgió como un grupo emblemático que reflejara la idea y el concepto del Festival, que fue y sigue siendo: vincular la música de vanguardia electrónica con música autóctona cubana, Afrocubana. Fue un poco a la carrera todo, prácticamente no tuvimos ni ensayos ni la posibilidad de presentarnos ni conocernos previamente. Entonces todo fue muy rápido y la sesión fue muy exitosa, tuvo mucha aceptación y decidimos darle un poco de continuación al trabajo y nos presentamos en el festival.
Was it hard to find common ground between Iranian and Cuban points of view, musically?
Pouya Ehsaei: I didn't approach it from an Iranian point of view, I approached it from an electronic point of view. I did an in-depth study of Cuban rhythms, and I came up with a structure, an idea off of a Cuban rhythm, and then tried to incorporate acoustic parts afterwards. Some of it was clashing with the rhythms that Hammadi and Noda were playing, so I had to change it as we went along. It was more like that for me than having an Iranian rhythm in my head. I started with Cuban rhythms all the time.
But somewhere along the way, there is an Iranian touch, isn't there?
Ehsaei: The Iranian touch is maybe the mystical aspect of it, maybe a little bit of it sometimes the sense of—how can I put it? It is more that I am Iranian, so those Iranian elements are there… [laughs] It's not because I wanted to put in an Iranian rhythm in it. The melodies there, the approach and whole sound is mystical, and Iranian music is mystical, simple, and melancholic.
What were some of the challenges you all faced?
Ehsaei: I haven't done this before. I had to come up with another kind of compositional process, to play with others. I think we are more of a live band, rather than a studio band, the improvised aspect is important to me. That is a little Iranian, in that sense. [In] Iranian music, there is not much of an arrangement, you just improvise a lot. And that is like Cuban music, there's a lot of room for improvisation; that aspect we do really good.
And somehow, these very disparate cultural and musical worlds came together in a very potent mix. What do you think makes it work?
Hammadi Valdés: I honestly don't know how to explain that! It has to do a lot with the composition and how Pouya works that part of it. A lot of the compositions are based on chants and melodies and [other] elements from Afro-Cuban music. For example, there's a chant on our first single that we put out which is called 'To Earth.' One of the melodies that Yelfris does, everyone can recognize, because it's a part of the spiritual masses when people get together to invoke the spirit of those that are no longer with us, our relatives, our friends. Well, this spiritual chant has its own lyrics, it's like invoking, 'You do this around a table, it's a spiritual session,' and you sing this song that calls to the spirits of our relatives so they protect us every day and at that moment come down to earth and converse with us, give us advice, help us improve in one way or another…
Eso en realidad no sé cómo explicarlo… tiene mucho que ver con la composición y con la forma de que Pouya también trabaja todo ese aspecto, Muchas de las composiciones están basadas en  canto y melodías y elementos de la música Afro-Cubana. Por ejemplo hay cantos que son de nuestro primer single que sacamos que se llama To Earth, una de las melodías que hace Yelfris todo mundo la conoce porque se interpreta en las misas espirituales, cuando las personas se reúnen para invocar el espíritu de las personas que ya no están, nuestros familiares, nuestros amigos. Bueno ese canto espiritual obviamente tiene su propia letra, es como invocar. Se hace alrededor de una mesa, una sesión espiritual y se canta esa canción para que los espíritus de nuestros familiares que nos protegen diariamente bajen a la tierra y en ese momento conversen con nosotros, que nos den algunos consejos, que nos ayuden a mejorar de una forma u otra … que el espíritu baje a la Tierra, por eso se llama así: 'To Earth.'
Do you think that this kind of fusion could have come about in any other city but London?
Hammadi Valdés: Being here in London—I don't think any of us would've had the idea to do something like this if we weren't here together. I think that the general concept of our group is the sound of London. But it could also be the sound of New York, or the sound of Berlin, or the sound of another one of the great cities of the world. It can only happen with the diversity of all kinds—racial, religious, musical, cultural—that there is in places like these. We are nurtured by everything that surrounds us, from the parties, from the way people laugh, the way they cry, their cultures, what they eat… And a project emerges that, of course, has all these Cuban elements, Iranian elements, electroacoustic music, minimalist music. But it's a new concept, a concept that can only come about in the great cities such as New York, Los Angeles, Chicago, where there is diversity of cultures, gender diversity, and musical diversity too.
Esa es una de las cosas principales que tiene nuestro grupo, sobretodo el estar aquí en Londres; no creo que ninguno de nosotros, de los cuatro hubiéramos tenido la idea de algo así si no estuviéramos aquí. Por ejemplo yo como veo el concepto general de nuestro grupo ahora, es un sonido de Londres …. Puede ser el sonido de Londres, puede ser el sonido de Nueva York , puede ser el sonido de Berlín, puede ser el sonido de alguna de las grandes capitales del mundo. Con lo único con lo que se puede lograr algo es con la diversidad, de todo tipo: de raza, de religiones, musical, cultural, que hay en estos lugares. Nos nutrimos de todo lo que nos rodea, de la fiesta, de cómo se ríen las personas, de cómo lloran, de las culturas que tienen, de lo que comen, de todo eso, y sale un proyecto que tiene por supuesto elementos Cubanos, elementos Iraníes, tiene muchos elementos de la música electroacústica , de la música minimalista. Pero es un concepto nuevo, un concepto que solo se puede lograr en una gran capital como es Nueva York, como es Los Ángeles, como Chicago, donde exista diversidad de culturas, diversidad de género, diversidad musical también.
Ehsaei: The music we play is the sound of London, to be honest; this is how I wanted it to be advertised, rather than Iranian-Cuban. Of course, I am Iranian and there are three Cubans doing this, but London has more to say in the music that we play.
The reason for that is especially clear in the electronic part of it. There is not a single club in Iran where you can go and listen to techno or house. There were house parties in Iran, but they never resonated for me like this. That happened in London, this collective experience of people dancing to one song… The edginess and distortions that you hear on the drums—Ariwo gets a little bit hard! I like to push it to the edges and get a little bit harsh. That comes from the city life of London, a harsh, a very multicultural city. There are culture clashes, there are financial clashes. It's a tough but beautiful city, and there are lots of different cultures living together. Sometimes Englishmen—they don't like it, I'm sure—but honestly, on a bus, they are the minority. This is really nice for me. It is a very nomadic city, and Ariwo's music is nomadic.
And, on the record, for the songs' names, there's an English name, there's a Yoruban name, there's a Farsi name, and a Spanish name. Each song is a journey that takes you from somewhere and leaves you somewhere else. And the album cover, and the names of the songs, everything emphasizes [that] aspect of going on a journey.
The artwork is amazing!
Ehsaei: It's by an Iranian artist, Aylar Dastgiri; she still lives in Tehran. To me, it emphasizes the cosmic aspect of the journey.
Yelfris Valdés: If you look at the cover, it's all of us the four of us [sitting around a] fire in the night, thinking of what will be, what has been, the present and the future of everything—evolution. It's true that politically, socially, economically—lots of things are happening. We are at the point in time when money is so important, where getting larger is so important, and we are forgetting about the spiritual side of things—love for the earth, love for the people close to your heart.
So we start each musical theme with a certain dynamic, and keep building and building and building until we reach incredible limits. You can really see it when we're playing live. It's as if we went to the end of civilization or the end of an era; it could be the end of a lot of things, we leave that up to each person. It's a little bit subjective.
Si ves la carátula del álbum es: nosotros cuatro, fuego, en la noche, pensando en qué será, en qué ha sido. Presente y futuro de todo: la evolución. No es menos cierto que  políticamente, socialmente, económicamente, están sucediendo cosas, estamos en un  punto donde el dinero es muy importante, donde crecer es muy importante y estamos dejando de lado el lado espiritual, el amor a la Tierra, el amor a los seres queridos.
Entonces nosotros empezamos cada tema  con una dinámica, empezamos creciendo, creciendo, creciendo, hasta que llega a límites increíbles… esto se puede apreciar más cuando vamos en vivo. Y al final,  llegamos como si fuera el final de la civilización, pudiera ser el final de una era, pudiera ser el final de muchas cosas, eso lo dejamos a la interpretación de cada cual, es algo un tanto subjetivo.
And when Yelfris chants, what is the significance of that?
Yelfris Valdés: When we start the show, I begin by asking permission of our dear ones that have left us, all of that in Yoruban language. I start to invoke them and ask them for permission to do the concert, that they allow us to reach people's hearts. I believe in these very spiritual things. This touches people.
We are invoking the Earth. We are invoking those beings that have left us. We are invoking a rebirth, especially a mental rebirth, in terms of how civilization is working so things can work even better.
Cuando nosotros empezamos el show, yo empiezo a pedir permiso a nuestros seres fallecidos, todo eso en lengua Yoruba  y comienzo a invocar que nos permitan hacer el concierto, que nos permitan llegar a los corazones, yo  creo en esas cuestiones muy espirituales… a las personas les llega.
Nosotros estamos invocando a la Tierra, estamos invocando a esos seres fallecidos nuestros, estamos invocando a un nuevo renacimiento, sobretodo en cuanto a mente, en cuanto  a cómo la civilización está funcionando, a cómo pudiera funcionar mejor.
So it's about calling the ancestors?
Yelfris Valdés: At the beginning of religious ceremonies in Cuba for the Orishas, you always involve the dead, the dearly beloved that have passed in the family, and then, the gods so that they allow us to enter the ceremony and do that it takes place without any problems and also for them to bring us blessings.
So we decided to ask the audience the names of their dearly beloved who have departed so that they could bless our concerts, so that people could connect with us, asking our grandparents and great-grandparents and great-great-great-grandparents for permission.
It's incredible. It's such a pleasure. When I start the invocations, I see how people are reacting. And people are saying, 'What's this guy saying?' And as the concert progresses, and we're adding these folkloric elements and religious elements, people start to loosen up, start to feel free, start jumping around. It's kind of crazy. We weren't expecting that to happen, but well, they connect to it.
Entonces al principio de las ceremonias religiosas en Cuba, de los Orishas, siempre se invocan a los muertos, a las personas fallecidas de la familia, después a nuestros dioses para que den entrada a la ceremonia y transcurra sin problemas y nos traigan bendiciones.
Así se nos ocurrió pedir al público los nombres de sus familiares fallecidos para que ellos den bendiciones al concierto, para que la gente se conecten con nosotros, pidiendo permiso a nuestros abuelos, bisabuelos, tatarabuelos fallecidos…todas esas personas que están en nuestro cuadro ancestral.
Es increíble, esto es un goce…cuando yo empiezo a invocar y empiezo a ver las reacciones de las personas en el público, personas como diciendo: ¿ qué dice este hombre? Y es increíble en el transcurso del concierto, cuando vamos agregando elementos folclóricos, elementos religiosos como las personas se van soltando, se van sintiendo libres, empiezan a saltar… algo bien loco, algo con lo que no contábamos que iba a suceder, pero bueno … se conectan.
And this all fits in with Iranian mysticism?
Ehsaei: So, this is something that happened in Santiago: The chant that they start with—I'm not a religious guy at all, I don't believe in these things at all, but the idea of the ghost, the idea of the spirit fascinates me a lot. It might be because I'm Iranian, I'll give you that. So I asked them to mention my dad, we were very close. And to think of the spirit of my dad there, even though I don't believe in that one hundred percent—I don't believe in life after death—but it's a story, a narrative, that can work for me artistically.
So those kinds of differences, say, in philosophy or religiosity, end up not mattering in the music?
Ehsaei: That is the beauty, but for me, I don't think art's role is to dissolve clashes. If anything, for me, they are fascinating and beautiful—these edges, these dissonances, these distortions. That is where the beauty will come out, for me. I see the beauty of things when things don't work perfectly. It makes it a dialect between two things, so you don't see everything flat. If everyone has a voice to say something there will be clashes
The dialect between these elements is what I like, not the harmony that they have with each other.
To say that we can culturally come to a harmony is not true, and it's not necessarily good, either. It's about the dialect, and where you will go next with the clashes that is important. Musically I think about that as well.
If everything works, it's a bit of a lie—a pastiche. When something is wrong, when one element is not working, my mind gets agitated, and I learn that something is happening, a beautiful image is coming about. It might be harsh or intense, like London or the whole world, but in the end, it is the result of a dialect, a path we are all on, and we are all going somewhere with it.
It's hard for me to explain it in English, my vocabulary is much smaller than what I want to tell.
—Catalina Maria Johnson