FEATURES
A Guide to Archers of Loaf's Undying Spirit
By Patrick King · October 26, 2022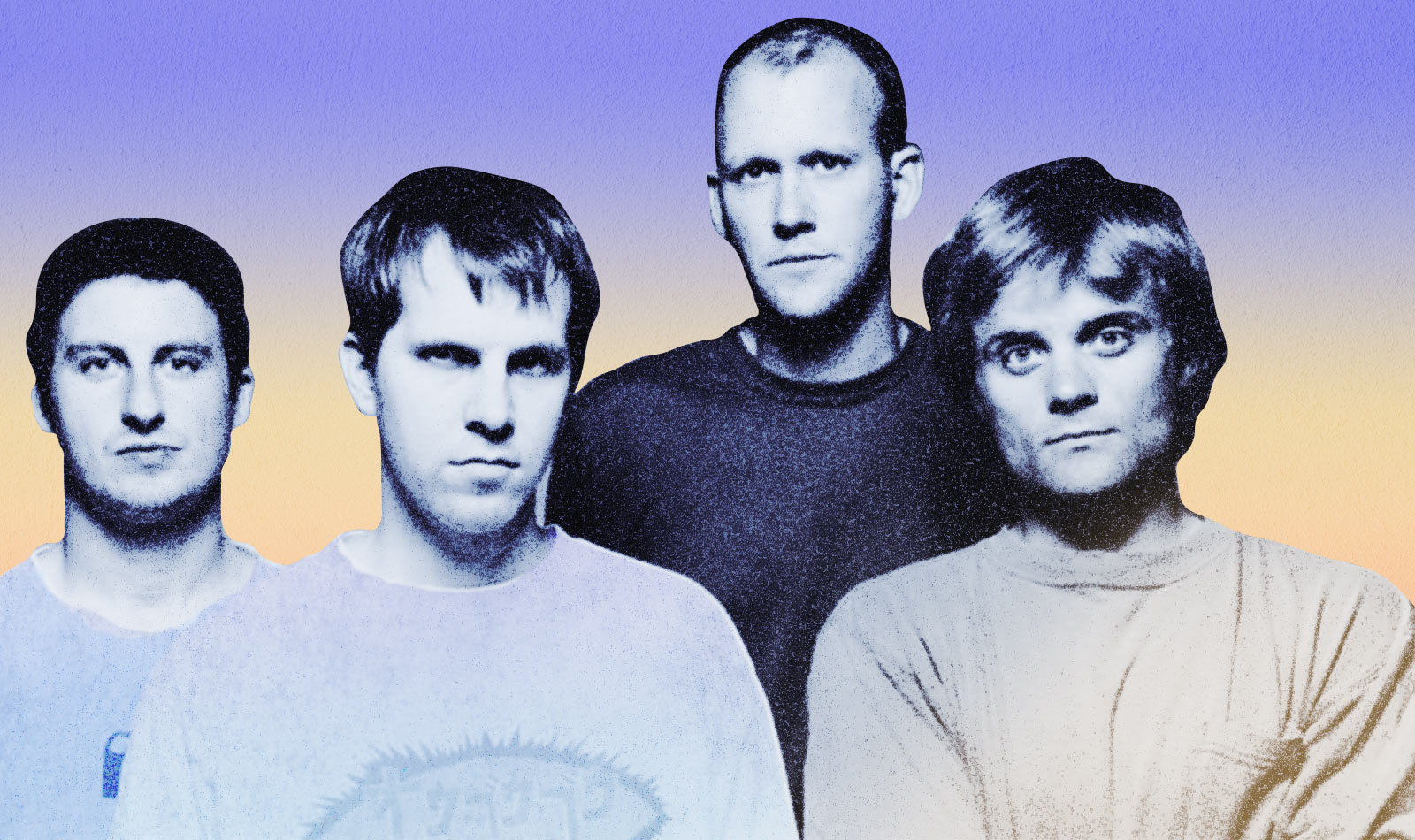 If the music hadn't been so profound, Archers of Loaf could have been chewed up and spit out like so many other guitar rock bands of the 1990s. But with four full-length albums and a slew of EPs and singles that have carved their spaces in the larger canon of indie rock, the band can both demolish eardrums with ferocious waves of distortion and provide vivid lyricism—a particularly compelling combination.
After years of recording and touring at an unsustainable pace, the four members of the band decided to call it quits after the release of their 1998 album White Trash Heroes. For years, young bands citing them as a pivotal influence and, in 2011, they reunited after Merge Records reissued their back catalog. The shows were wildly successful, and so the band decided to make the reunion official, releasing Reason in Decline—their first album of all-new material in 24 years,      
To hear lead singer and principal songwriter Eric Bachmann tell it, the band's rise from the ashes was, for a time, improbable. "I didn't have any intention of doing it my whole life," he says. "But here I am at 52, still doing it."
Bachmann fully committed to becoming a full-time musician after he transferred from Appalachian State University to the University of North Carolina at Chapel Hill in 1990. A saxophone major at ASU, the Greensboro native longed to be a performer but had received some harsh news from an honest professor who put things into perspective for him: ASU was a "teacher's college," and students would get just proficient enough to become high school band teachers and college professors. If Bachmann longed for a creative life, he would need to relocate to either New York, Chicago, or L.A. "I didn't have the money or the wherewithal to do the bigger cities," he says. "So, the next closest thing for me was Chapel Hill."
As soon as he planted his roots there, Bachmann started playing guitar in a short-lived band called Small with some like-minded fans of punk, hardcore, and early college rock. He'd written a handful of Archers of Loaf's early songs while playing in Small, but no one in the band had been interested in hearing them. It was around that time that he met future Archers of Loaf guitarist Eric Johnson. The two of them would get together to play Bachmann's songs with no real road map to how they would eventually sound, or if they would go any further than those loose sessions. "We played for probably six or seven months, just he and I in my apartment or his apartment," remembers Bachmann. "We just played and worked on guitar stuff. It was cool because he was really into Big Country and The Pogues. I was very into Glenn Branca, Theoretical Girls, and Lydia Lunch—no wave stuff. So, we kind of combined to make this kind of cool thing that we liked."     
The two ended up enlisting Johnson's high school friend Matt Gentling on bass and, after a false start with a different drummer, Mark Price relocated from Asheville for the sole purpose of joining the band. From there, Archers of Loaf were off and running. Once they had a few shows under their belt, they were approached by the founder of Stay Free fanzine Carrie McLaren who offered to put out their debut single "Wrong / South Carolina" in 1992. That single went out to college radio across the country, and kids soon started packing the shows around town. The next logical move was to use that traction to shop around to different labels, ultimately signing a four-album deal with Los Angles-based indie Alias Records.
From then on, there were staggering highs and moments of defeat until the momentous release of Reasons in Decline. To mark this special occasion, Bachmann walks us through the history behind each Archers of Loaf LP to get a first-hand account of one of the most enduring and influential indie rock bands of the '90s.   
---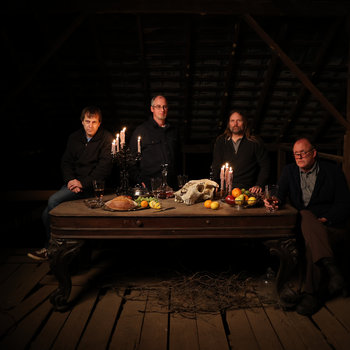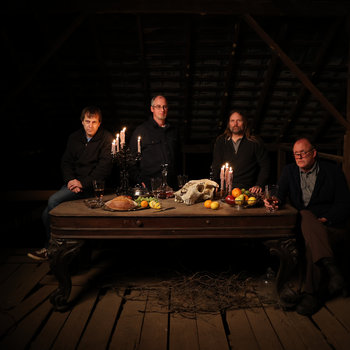 Merch for this release:
Compact Disc (CD), Vinyl LP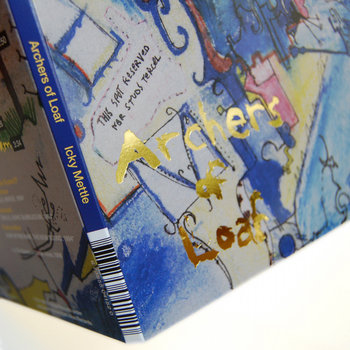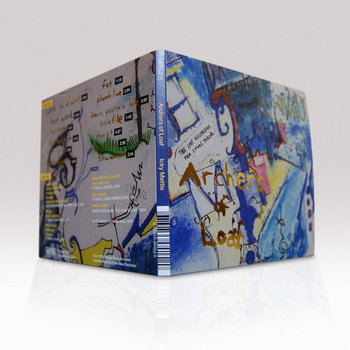 Containing charred guitar-pop gems like the previously released "Wrong," the triumphant opener "Webb In Front," and "Plumb Line," Archers of Loaf's 1994 debut Icky Mettle is rightfully considered a classic of the times. The record was the first full-fledged declaration of purpose from Bachmann and the band, but getting the record's live-wire energy on tape was an all-consuming effort.
Alias had given them a few thousand dollars to record with producer Caleb Southern, and they decided the perfect place to do it was onstage at the local 700-cap club The Cat's Cradle. The band and Southern would set up in the evenings, either when no shows were booked or once everything had been torn down for the night. Each member worked a number of jobs during the recording of Icky Mettle, with Bachmann working shifts at two different local restaurants: The Carolina Coffee Shop in the morning and New Orleans Cookery at night. He would punch out for the evening and then head down to the club to chip away at the record. On some occasions, they would record directly after breaking bands like Nirvana had performed on the same stage.
"When the Cat's Cradle closed at two o'clock and they started mopping the floors, we would go in," says Bachmann. "Caleb Southern had his NEOTech board in there with an Otari MX 5050 16-track one-inch tape machine and he recorded us. It took us maybe a month. We would go in when we were able to go in at night when everything was closed. I would finish my shift at the New Orleans cookery, go over to the Cradle, we'd have a beer, do some stuff to stay awake—working in restaurants, you probably know what that is—and then I'd record from two to about six. Then I had to go on at 7am to wash dishes at The Carolina Coffee Shop. Then, I'd go crash at my apartment.  I was living with Matt at the time and we lived in a little house with about seven guys and we shared a bedroom. I would go to sleep, get up, and do it all again. It was crazy, but that's how we recorded it."
Merch for this release:
Compact Disc (CD), Vinyl LP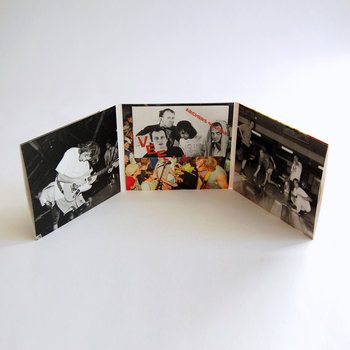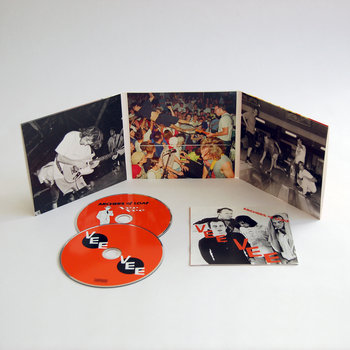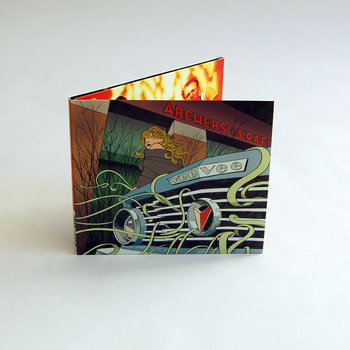 With the success of Icky Mettle, Archers of Loaf hit the road hard throughout 1994. But after a slight miscommunication while attempting to cross the Canadian border caused them to cancel a number of gigs, they found themselves in a state of limbo. Not allowed to cross over, they were forced to stay at a house on the New York side with Canada in sight for a few days while things got sorted out. Bachmann had used all the songs he had written for Icky Mettle, and since they had their gear with them, the band decided to work on new material as a band. These writing sessions were fruitful as they cranked out the songs that would wind up on the all-killer-no-filler EP Vs. The Greatest Of All Time, a release that Bachmann is still immensely proud of today. "I think the best thing we did after Icky Mettle was that EP," he says.
For many bands, the second release can be viewed as a point in time when a band truly lands on their sound. Looking back on periods of writing around Vee Vee, Bachmann only remembers a group of young kids dead-set on trying to top themselves each time they went to record.
"For me, it was always supposed to evolve," says Bachmann, "I think it's true that our sound crystalized around Vee Vee, but we obviously didn't stay there. We probably would have done better if we had stayed there, because then you can then you have something that you can mark as a brand. But we kept changing it around and changing it up. In hindsight, I can see that being a very true thing. But at the time, I was like, 'We're going to be more developmental than the Beatles. We're going to change so much as we go' In my mind, we were gonna do it for 30 years, but it just didn't just didn't work out that way."
Merch for this release:
Compact Disc (CD), Vinyl LP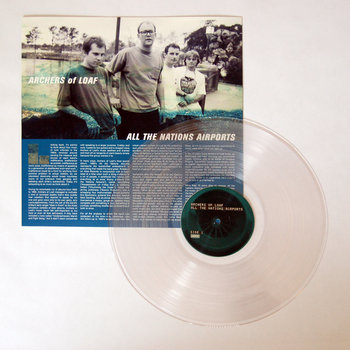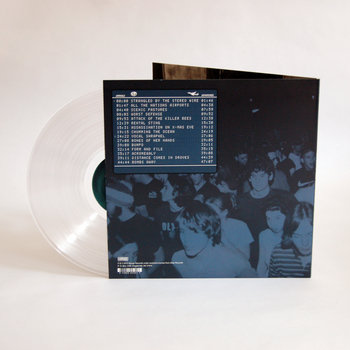 After the release of Vee Vee, the buzz around Archers of Loaf became, in Bachmann's words, "as big as it got." The band had done a full U.S. run as a supporting act for Weezer's 1995 World Domination Tour. Critics were largely supportive as well, with Robert Christgau of the Village Voice giving the album an emphatic "A" rating, comparing the band's shambolic approach to indie rock to two of his most championed groups: Pavement and The Replacements. But as Bachmann says, the band was adamant about never retracing their steps, and with their third full-length 1996's All The Nations Airports, they created the most stylistically varied cycle of songs they'd attempted up to that point. When Alias signed a distribution deal with Elektra Records, it would also mark the first and only time the band would be welcomed onto a major label. It seemed as though things were on the up and up.
While the record contains its fair share of familiar grizzled-yet-tuneful rockers like opener "Strangled By Stereo Wires," the most interesting moments are its detours. Out of 15 tracks, there are four different instrumentals, as well as some of the most tenderly written songs in Bachmann's repertoire. The best of the bunch is the panicked piano ballad "Chumming the Ocean." With the faintest tape manipulations throughout to create atmospheric dread, Bachmann sits alone at the piano, delivering the story of a diver going down into the depths of the ocean to confront some unknown creature in a cage. As we learn, the sailors on board the ship can no longer tell if the blood in the water is from the chum they threw down to coax the beast from hiding or their comrade's blood rising to the surface. "I think he's in trouble," he sings "The water is red, red, red, red."     
"When we came back from the Vee Vee tour, we were excited to make a record, but the wind had been taken out of our sails to a degree. And then of course, much more so after Airport, and then kind of the same thing repeated," says Bachmann.   
Merch for this release:
Compact Disc (CD), Vinyl LP
If the cracks were starting to show on All The Nations Airports, their next release felt like Bachmann and the rest of the band were standing with their legs stretched across a gaping chasm. Between relentless touring and overall mismanagement, by the time Archers of Loaf went into the studio to record their swan song White Trash Heroes, the band had lost steam on all fronts. "It just started wearing us down," remembers Bachmann. "There's four or five great songs and the other five are just like 'Man, you can tell these guys are just really trying to finish a contract,' you know?"
It was clear that Bachmann and the rest of the band had resigned themselves to the fact that they would be doing just that with White Trash Heroes. Once they released the album, the members of the band were free to pursue other creative outlets. Johnson would release music under the moniker Spooky and Gentling would fill in on bass for a number of different bands—most notably in his current gig as bassist for Band of Horses. Bachmann would release several critically lauded albums with his project Crooked Fingers as well as under his own name.
Released just two years before Bachmann's debut as Crooked Fingers, White Trash Heroes shares a similar sonic palette. While Bachmann may not think back fondly on the largely experimental record, it hardly sounds phoned in. Songs like "Dead Red Eyes" and the closing title track point to Bachmann's growth into one of the great lyricists of the '90s indie rock explosion. The band's interplay also sounds as powerful and dynamic as ever, even while incorporating new elements—electronics, synths, and other studio trickery. Looking back, Bachmann can see the connection to both of these records. "If could go back, I would take five songs from the first Crooked Fingers record and add them to White Trash Heroes and make a great record," he says. "I don't feel like it was a bad record, you know? I just feel like it was us exhaling: Okay, we're done."
Merch for this release:
Vinyl LP, Compact Disc (CD), T-Shirt/Shirt
When Archers of Loaf got back together for a reunion tour throughout 2011 and 2012, there was a feeling of rejuvenation. Even in their highest peaks as a band, they'd never been able to play the venues that they were now selling out. For Bachmann, who had initially been a holdout, it felt both beautiful and bizarre to be onstage in his 40s singing songs that he wrote in his early-to-mid-20s to crowds who might not have been there for the first go-around. But when talk amongst the group turned to the prospects of recording new music almost a decade later, Bachmann thought it sounded like a fun but "crazy" idea. At his age, he grappled with the idea of giving the fans what they would expect out of him. "I don't know how to write from the 23-year-old me, and that's what people want," he says, "So I started thinking about writing stuff again in the Archers' perspective, since 2012. I just couldn't figure it out."
Between the political turmoil the U.S. has gone through recently—the rise in fascism under the Trump presidency, the world being sent into disarray during the pandemic, and so on—Bachmann found a well of anger to draw on. He just needed the right rock band to help him realize the songs that he'd been working on. Reasons In Decline is the sound of the band aging with grace, while not being afraid to bottle the white-hot fury that made them such an undeniable force in their heyday. This time around, everything the band had once incorporated into their musical arsenal comes off sounding anthemic and triumphant. Much of the grit in Bachmann's voice may be smoothed over, but his vocals contain power and assurance to equal any moment in his career. His years of reverse-engineering country and pop songwriting has seeped into the band's craft, resulting in a batch of songs that mine elements of heartland rock and folk as much as they do the dissonant punk popularized on labels like SST. "I had a friend say this and I think he said that sounds like it's a summary of everything but the next chapter of it," says Bachmann.
 "This is one of the great things about working with those guys. We all agree that we don't want to repeat ourselves. We all have that spirit," says Bachmann. "I'm very happy with the record, in the sense that we didn't try to pull something off that we could pull up really well at age 24 where at 50 you'd sound kind of ridiculous to do. I think it sounds appropriate for where we are in our lives."