FEATURES
On "Old Gold," A.R. Wilson Digs Into the Australian Folk Song
By Jared Proudfoot · February 16, 2022
Andrew Wilson, a wily and wide-eyed electronic producer and DJ from Melbourne, Australia, was in search of his next story. After taking up a residency at vintage synth library Melbourne Electronic Sound Studio in 2019, he had finally gained unlimited access to every synth imaginable—an electronic producer's dream, you would think. But there was still something missing for Wilson. "I had all the gear, but no idea," he says with a grin over a Zoom call from his home in Melbourne. What he really craved was a good story and a sense of place for his next project.
Thus begins a three-year journey that led him to the Australian gold rush of the 1850s and its accompanying soundtrack: the Australian folk song, or "bush ballad"—sea-shanty-like tunes that signal the beginning of an Australian Songbook. As bureaucrats, grifters, convicts, and colonialists from all over the world flocked down under to try their luck in the gold fields, Australia's population quadrupled between 1850-1870. Naturally, the songs of the time captured the prevailing feelings of its people, from excitement and hope to yearning and disillusionment.
"There was this half-born period [in the 1850s] where the melodies are European or 'old world,' but the lyrics are adapted to reflect the experience in the gold fields—the 'new world,'" says Wilson, who seems to have completely immersed himself in the Old Gold project the same way Daniel Day-Lewis would prepare for a feature film.
To some people, the gold rush story is one of nation-building and prosperity. To others, it's about individualism, greed, and indigenous land dispossession. To Wilson, there is a third—more private—side: the strange, lonely, and desperate existence of the miner.
Merch for this release:
Vinyl LP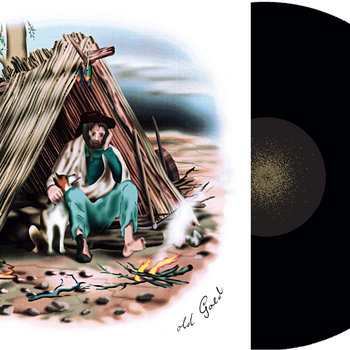 "I was really curious about the soft memories," he says, choosing to overlook the hard and violent framing of the history books. "I turned to reading firsthand accounts of settlers and colonial subjects who were present during the gold rush. Most of their stories relate to money and big events, but you also capture these tender and peculiar moments."
He goes on to recite a story from the diary of E.S. Snell, an English miner and illustrator who arrived in Australia in 1852 at the age of 29. Snell describes waking up in the middle of the night so starved that he begins to sketch the two other men in his tent as sardines. He then goes outside in the pouring rain, naked, and cooks himself a flapjack.
Characters like Snell are the perfect foils for Wilson, who has a keen taste for unearthing weird and wonderful subject matters through his music (you can listen to his album sampling UE Booms here and another sampling flushing toilets here).
On Old Gold, he sets out to soundtrack this formative period in Australian history through a digital recreation of time-bound acoustic instrumentation and electronic sound mimesis. Listen closely and you'll hear versions of the gut-string guitar, mandolin, banjo, and piano all politely sauntering through melancholic motifs. They are all played on Wilson's vintage synth-of-choice: the mellotron.
Merch for this release:
Vinyl LP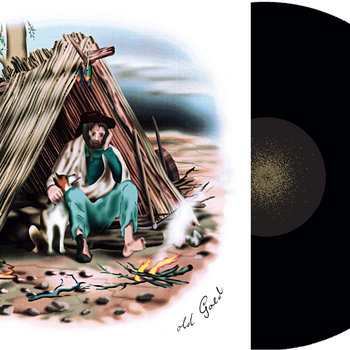 You'll also hear sounds akin to crickets, running water, buzzing flies, galloping horses, and leaky taps in the background, each contributing to an uncanny and slightly clunky recreation of an acoustic world from a distant past.
It's all part of the broader vision for Wilson, who didn't set out to strictly cover or recreate songs that existed at the time, rather choosing to write music that represented a slightly deranged interpretation of his country's history. "I was playing with cliches, pastiche, collage, and thinking about ways to evoke those feelings and also fuck with them a little bit," he says. "It's a lightly psychedelic record in my head."
"Moonlight Flat" features a swirling melody, a chirping cricket, and a hooting mopoke weaving in, out, and around one another. Occasionally, man and landscape sync up for a blissful beat before inevitably drifting out again. "Digs Alone" is a suitably underdeveloped diary entry never intended to reach the motherland. Album closer "Amber" exhibits the prettiest melodic material and some heavy rubato reminiscent of a wind-up music box. It's a dreamy farewell to a mind-altering moment in time.
Ultimately, there's a simple, repetitive pattern to most of the tracks on the record, which is not only in line with the prevailing sounds of the era, but is pertinent to the experience of the subjects. "There's a shared delirium about what you're doing," Wilson says of the miners's plight. "You're looking at dirt and gravel all day and hoping to find gold. The feeling of constantly looking at something that's not reflective or interesting and hoping something emerges that's quite stunning; that's got to do something to your psychology. It's the same with music sometimes. It's madness to repeat something over and over again and expect different results. That's the definition of insanity."