FEATURES
How The Antipop Consortium Dragged Rap Into The Millennium
By Blake Gillespie · April 27, 2017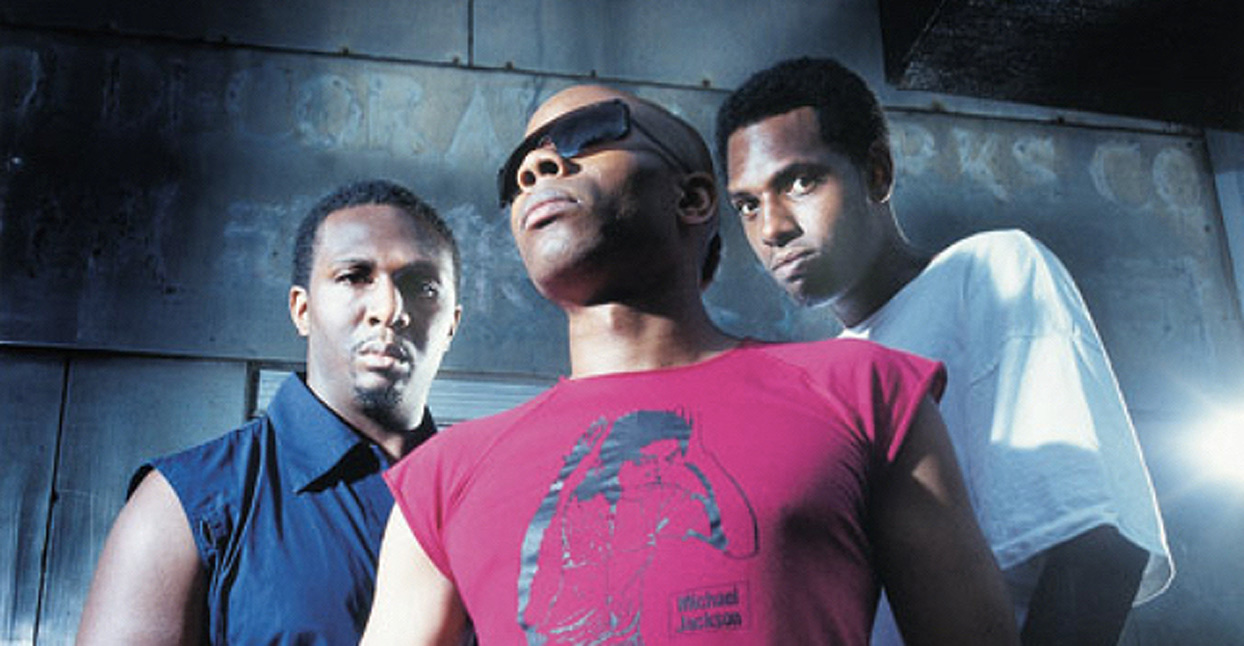 In 1999, hip-hop was neither as fluid nor as adventurous as it is today. The popular rappers and producers of the day weren't exactly cross-pollinating genres, mainstream hip-hop was in the final throes of Diddy's "shiny suit era," and the New Orleans label Cash Money Records dominated radio and TV airwaves.
Just one year later, the Antipop Consortium disrupted indie rap's traditionalist ethos. Their debut album, Tragic Epilogue, spread dirt on rap's coffin six years before Nas' Hip Hop Is Dead held a black rose above its grave. Now, eight years after the Consortium's last album, the fearless pioneers of electro-rap remain outside the machine, despite their undeniable influence.
Both as a group and in their solo work, Beans, High Priest, M. Sayyid and producer Earl Blaize pushed back against homogenized rap culture, yet their records are largely overlooked as fusion suites that disturbed the equilibrium. The group sought to push against the soul-sampling uniformity in rap. Artists like J Dilla, The Roots, and Common ruled the day. The Antipop Consortium wanted to do something different.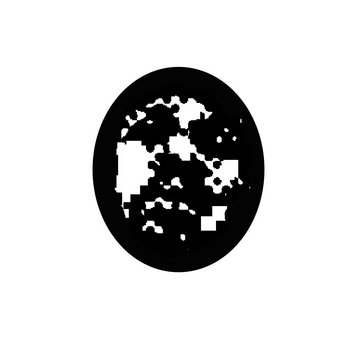 .
00:10 / 00:58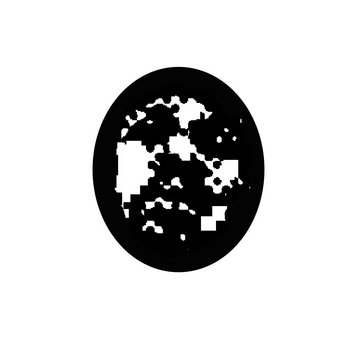 Merch for this release:
Cassette
The problem is that no one understood them. Ever. Bobbito wouldn't play their debut 12-inch, "Disorientation," on his popular New York radio show with Stretch. High Priest made the beat, but it was Earl Blaize's inventive mixing that catalyzed their "anti-pop" sound. Echo effects stretched out the vocals, causing them to reverberate backward and forward to foster actual disorientation. At the time, Antipop's peer group was a combination of downtown poets, jazz musicians, and electronic artists. "Cut It Up High Priest," by Jean Michel-Basquiat's Gray project, was a key influence.
Yet despite the backlash from the genre's establishment, Beans, a member of the Consortium, says the group's divisive first single defined everything that followed. "In the Antipop canon, that's the definitive song that broke everything," he says. "Everything happened because of that song."
For Beans, being avant-garde wasn't anti-hip-hop. Rather, it was based in a foundational hip-hop ideology—the same ethos that inspired the genre's pioneers to steal power from a street light to power impromptu shows. "Disorientation" arrived the same year as Company Flow's Funcrusher Plus LP on Rawkus Records, which boasted a similarly iconoclastic approach, with malfunctioning stutter percussion on the song "Fire In Which You Burn." Amaechi Uzoigwe—the former manager of Company Flow, who now manages Run The Jewels—introduced Howard Wulkan to the Consortium. Wulkan, the former head of sales and marketing at Rawkus Records, brought the group to 75 Ark, the dot-com-backed bi-coastal label touted as the brainchild of Dan the Automator.
"I immediately thought to myself, 'WTF is this'," Wulkan wrote in a recent email. They defied what New York rap was supposed to be at the time, which left them in a weird, yet very real purgatory. "Essentially, too damn good for their own good," Wulkan wrote.
"You can't put Antipop into a niche," Erik Gilbert, of 75 Ark, continues. "You have to let them sort of just be who they are or develop who they are." According to Beans, Rawkus might have signed the Consortium if the group toned down their experimentation to appeal to the J-Live and Black Star crowd. "Rawkus was like, 'You got to make records for the Fat Beats kids,' but that's not really where we were at," Beans tells me. So they did what many avant-garde black artists before them have done: They took their talents overseas.
Their ascent began when British crate digger Gilles Peterson endorsed "Disorientation." By 2002, the Consortium had released Arrhythmia on Warp Records, making them the first rap group on the European electronic label. "That's just typical when you're going left of center in black culture," Beans says. "Europe is always going to be first to pick up on it."
Earl Blaize echoed Beans' sentiment. "At that time in our career, American music was heavily trend based. The European market tended to embrace music that was challenging and supported artistry, regardless of their 'chart' status."
Road Warriors
In 2001, Radiohead had become the biggest band on the planet despite their most divisively experimental record, Amnesiac. Yet while Radiohead was lauded for their avant-garde pursuits, Antipop's equally ambitious amalgamation, Arrhythmia, was marginalized "to the indie crowd, for whom progressivism is a badge of pride." Fittingly, the Consortium opened for Radiohead on the Amnesiac tour to the largest crowds the group would ever see. Within months of the album release and tour, the group broke up, saying the Consortium was never intended to be a long-term project.
Internal conflict added stress to the sessions around Antipop vs. Matthew Shipp, a fusion jazz album with the illustrious New York pianist. It wasn't until they branched out into solo projects that Consortium members explored their own sounds without the group dynamic. Beans' solo debut Tomorrow Right Now boasted an electro sheen, danceable enough that he could tour with The Rapture; M. Sayyid and High Priest's duo Airborn Audio was rooted in moody, glitchy minimalism.
In 2007, Antipop announced a reunion, making it official with a Knitting Factory show in New York in March 2008. They followed it with an appearance at All Tomorrow's Parties vs. The Fans festival. Fluorescent Black, the group's final album, offered further proof that the reunited Consortium still had no interest in conforming.
"We were being very deliberate about what we were creating," producer Earl Blaize says. "We all created music and chose which tracks made the cut. At the time, in the rap industry, it was a producer or DJ that did the music, and the MCs were the frontmen who spit the verses. So I understood why most people assumed that's how we worked."
In 2005, Priest and M.Sayyid toured as Airborn Audio with Bright Eyes and The Faint. The Consortium officially broke up in 2009. Nowadays, High Priest goes by Hprizm and creates improv-based collab performances with jazz players like Wadada Leo Smith, Vijay Iyer, Steve Lehman, and David Virelles. Beans has recorded his own improv record called Only, which he recorded with Hamid Drake and William Parker.
This year, Beans is planning a massive hard drive dump, which will include three albums and his first novel. Among the numerous collaborations on those records is one with ambient artist Pete Swanson, who's been a fan of APC since Arrhythmia. "Dudes were serious rap futurists and were staggeringly ambitious," Swanson says of the Antipop Consortium's legacy. "You can tell listening to that album that they were pushing themselves to achieve something wild and unusual."
For New York rapper Elucid, Antipop made an impact before he'd even heard a song. He'd seen the group's stickers around the city and, one day, spotted the group's Tragic Epilogue on vinyl. Recognizing the logo, he quickly snapped it up, took it home, and dropped the needle on group track "What Am I." "It was definitely a 'What the fuck did I just listen to' kind of song," he said. "I played it maybe 20 more times that night."
"I don't think we'd be seeing Run The Jewels or Shabazz Palaces—maybe even Death Grips and Moor Mother—taking all the risks without APC dragging us into the new millennium," Swanson says. "APC was a bridge between rap and experimental electronic music, a bridge between Mantronix and The Neptunes. They deserve a ton more respect than they get."
—Blake Gillespie